While bumbling around Brooks' site trying to find a specific t-shirt, I stumbled into this little section off the main page – which allows you to signup to test out Brooks shoes.
http://www.brooksrunning.com/Fun+Stuff/Become+a+Lab+Rat/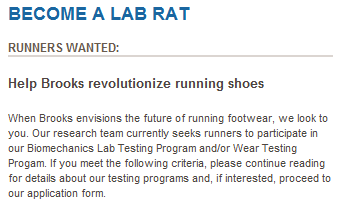 I tried signing up, but apparently I ran aground in the fail-boat, because it said they didn't need my services.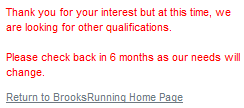 But who knows…maybe you services are better and they'll like you and pick ya.

But it turns out that someone at Brooks actually does like me after all!  I had e-mailed them to ask about getting the t-shirt noted earlier with one of their recent promotional slogans "Run Mo Faster!", I have  bumper sticker of it (pictured above).  While they didn't have any more shirts, helpful employee J. instead offered a package of bumper stickers on the house!  She immediately tossed it in the mail and it arrived on Saturday – just before the race.  Woohoo!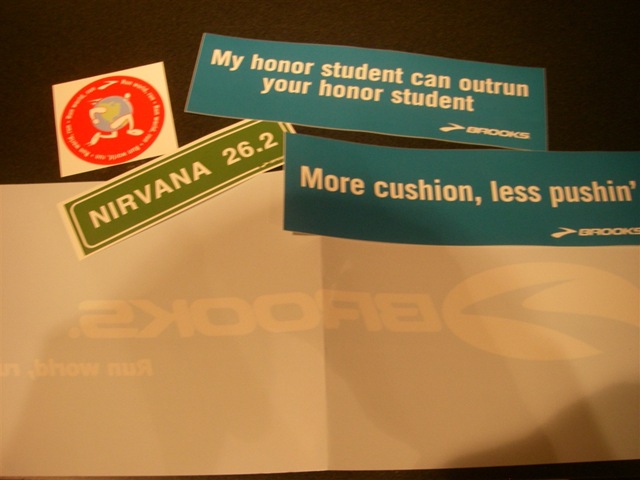 Given I have no kids, I think I'll donate the honor student one to my mom (I was an Honor Student, really!  And she runs everyday, although she has never does any races/events).  That said, it would be pretty darn funny to put that on my bike case too!  Make some heads turn.
Thanks J.!