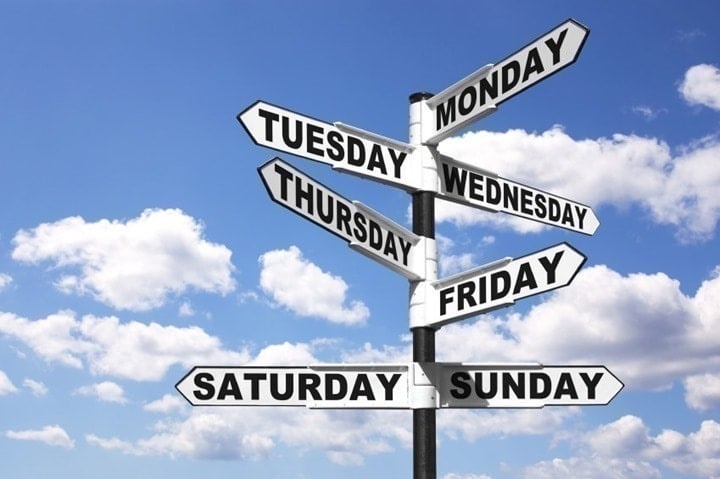 The Week in Review is a collection of both all the goodness I've written during the past week around the internet, as well as a small pile of links I found interesting – generally endurance sports related. I've often wondered what to do with all of the coolness that people write, and while I share a lot of it on Twitter and Facebook, this is a better forum for sending it on to y'all. Most times these different streams don't overlap, so be on the lookout at all these places for good stuff!
So with that, let's get into the action!
DCR Posts in the Past Week:
Here's all the latest on the site:
Tuesday: Garmin Edge 840 Cycling GPS In-Depth Review
Wednesday: Garmin Instinct 2X Solar In-Depth Review: Bigger and Flashlight-Equipped!
Thursday: Strava Launches Spotify Integration: Hands-On Quick Overview
Thursday: Zwift Outlines Summer Features, Plus Zwift Hub Firmware Update
Friday: Quick Video: Using the Edge 840 Touchscreen With Rain & Gloves
YouTube Videos This Past Week:
Here's what hit the tubes over on the You of Tube, definitely don't forget to subscribe there to get notified of videos the second they hit!
Sports Tech Deals:
A few other things have popped up this week to add to the pile, so here's a quick mention:
Product

Sale Price

Amazon

Sale Notes

Garmin HRM-DUAL (ANT+/Bluetooth Smart Strap) - 35% off!
$69
$45
Amazon
This is Garmin's ideal strap if you just want an affordable dual ANT+/Bluetooth Smart option, especially when it's on sale like this - it really becomes the best deal out there right now for a multi-connection strap.
Stuff I Found Interesting around the Interwebs:
Here's a not-so-small smattering of all the random things that I stumbled on while doing my civic duty to find the end of the Internet:
1) University of Calgary looking for Zwift study participants: Check out the linked post for details, but essentially it involves a bit of suffering on a bike indoors from your home with a heart rate strap and power meter. If that's the sort of thing you'd like, hit it up.
2) Google says Fitbit to Google account migration begins this summer: Albeit, the migration period will last a very, very, very long time.
3) Wahoo's Credit Rating Downgraded, but, a silver lining: Sure, the credit rating downgraded them, but the key thing happened here that everyone kinda assumed would happen, specifically this part: "We are actively collaborating and moving forward positively with the support of our lenders and our private equity partner Rhone". In other words, their private equity partners basically let them flail in the wind for the last 5-8 months, and then ultimately finally stepped in when things got truly dire. As with before, I don't have any real issues recommending the purchase of a Wahoo product per my existing reviews (meaning, if the review says it's good, go forth, if the review says it's bad, don't). Meanwhile, what's *FAR* more interesting is waiting on the judge to decide on Wahoo's injunction request against Zwift from the hearing last week…
4) Paris-Roubaix Bike Tech: Only The Escape could manage to make a bike tech gallery almost exclusively about where pro riders place their remote shifter buttons, interesting. And this is why I subscribe.
5) Rumors of Apple Glasses a few years out: Undoubtedly, eventually, we'll get back to glasses-based wearables that don't generally suck. Today is still not that timeframe (yes, I've tried a few recently, I can't justify recommending any except perhaps FORM). If we look back historically, numerous elements of the stack was just too early. Be it clunky hardware, or half-baked software relative to non-glass features. It really has to be a seamless software experience (feature-wise) on hardware that feels no different than regular glasses. All for a price that's reasonable. Anything will fail, again.
6) 200-mile Running Race in Tunnel: I'd never heard of this craziness until this weekend. The most recent edition two weekends ago, and it's entirely bonkers.
7) Peloton & Hilton expand partnership to more countries: Cool to see this expanding to the UK, Canada, Puerto Rico, and Germany. Basically, more Hilton brand hotels will have Peloton bikes in them.
–
Found this post useful? Help support the site becoming a DCR Supporter! That gets you an ad-free DCR, access to the regular DCR QC video series packed with behind the scenes thoughts on recent products, and most of all: It makes you awesome, and helps support detailed independent product reviews not influenced by advertiser overlords.