For those that aren't following along on YouTube, I figured I'd just drop a quick note here that I posted my DJI Avata In-Depth Review up on YouTube last week on announcement day. This drone isn't quite like most of the other drones I review, in that it doesn't have a autonomous sports-tracking component. Rather, it's what's called an FPV drone – first person view. This means you wear a pair of goggles and control the drone as if you were visually inside it. It doesn't have DJI's ActiveTrack mode for following subjects while running/cycling/etc, nor does it have obstacle avoidance sensors. Thus, it's designed for manual flying.
And in particular, this much smaller design is targeted at indoor flying as well as high speed more acrobatic type flying. It's likely you've seen FPV drone footage in many sports videos over the last year or two. It's typically fast-moving footage that swoops in and out. We saw it used on some UCI Cyclocross events. We've seen it on various A-lister mountain-bike-trick type videos, and plenty more. The result is usually incredibly cool.
In any case, I'm not quite sure I'll be doing a full written review on it (like I did for the DJI Mini 3 Pro), since most of the interest here really lies more on the video side, and thus more from YouTube. However, for those that want to know all there is to know, hit up the full video up above.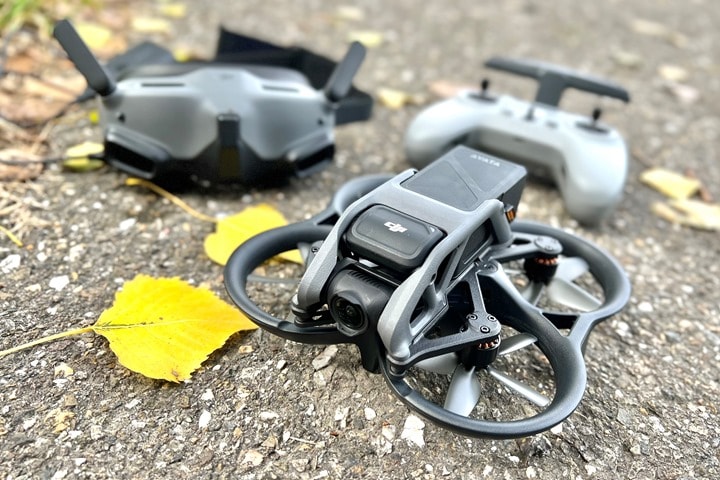 Alternatively, if you don't care about FPV drones but just want to see a cool flying tour of a portion of the DCR Cave/Studio, then you'll find that within the 'Indoor' section of the video around the 12-minute marker. I'm probably a few years overdue on doing a full DCR Cave tour since the last one. Though, I suppose I need to do a bit more cleaning first.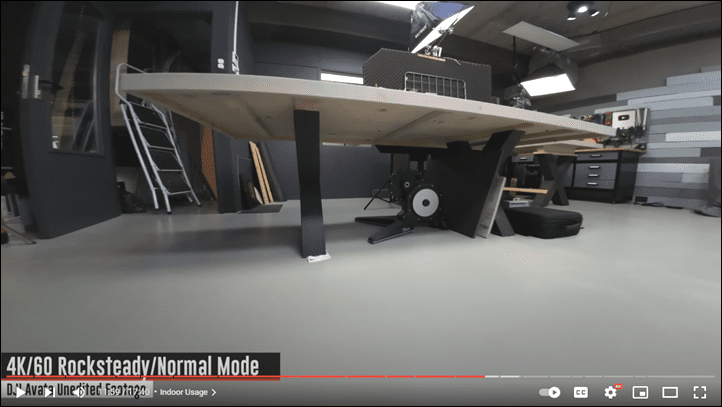 (P.S. – DCR Supporters can watch the full thing in full resolution, here on the DCR Supporter Exclusives page. It's not a crazy long video, only 50 seconds, but doesn't have any other overlays or such.)
Oh, and yes, the drone survived just fine crashing into the wall a few times, another bonk with the Tacx trainer below the table once or twice, and one run-in with a bike frame. I was trying to do a run where I went through the frames of all the bikes hung on the wall, but my wife's bike frame is a wee bit smaller, and made the pass quite challenging. Maybe I'll nail it another time…
With that – thanks for reading!
Found This Post Useful? Support The Site!
At the end of the day, I'm an athlete just like you looking for the most detail possible on a new purchase. These posts generally take a lot of time to put together, so if you're shopping for the DJI Avata Pro Bundle or any other accessory items, please consider using the affiliate links below! As an Amazon Associate I earn from qualifying purchases. It doesn't cost you anything extra, but your purchases help support this website a lot. Even more, if you shop with TPC (The Pro's Closet), you'll save $40 on purchases over $200 with coupon code DCRAIN40! The Pro's Closet has been a long-time partner of the site here - including sponsoring videos like my cargo bike race, as well as just being an awesome Colorado-based company full of good humans. Check them out with the links below and the DCRAIN40 coupon!
And of course – you can always sign-up to be a DCR Supporter! That gets you an ad-free DCR, access to the DCR Quarantine Corner video series packed with behind the scenes tidbits...and it also makes you awesome. And being awesome is what it's all about!