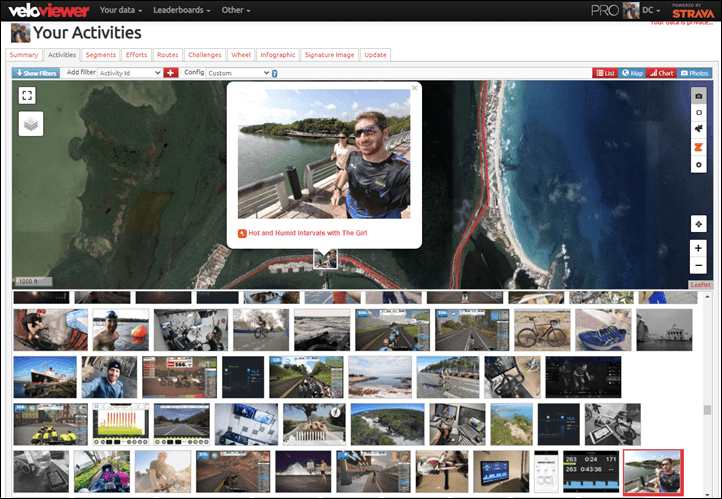 I suppose exactly what to call this is a bit fuzzy, but basically VeloViewer has mashed up your Strava photos with your heatmap, allowing you to see the two blended together in photographic glory. And if there's anything that gets my attention more than ice cream, it's my Strava photos and heat maps blended together. Add the data geekiness of VeloViewer, and I've totally lost all focus for the day.
For those data geeks who are not familiar with VeloViewer, you should now throw away any productivity for the remainder of your day. Basically, it's what happens if you give a curious mathematical toddler the ability to code a new feature for every question they ever asked. Want to know your average elevation gain on one bike you own versus another? Done. Want to know which year you got the most Strava KOM's? Done. Want to know calories versus activity type? Sure. Want to know how many photos you take on a workout based on elevation gain? Easy. It's literally never ending, and also why it's currently used by almost every single Pro WorldTour team in the peloton in their team cars during races and training.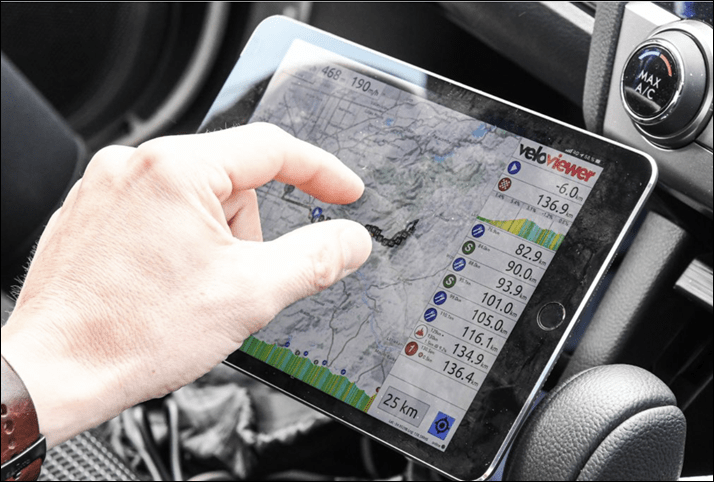 As many of you know – I try and make it a point to upload virtually every workout to my Strava profile with a real-life photo, or if from a virtual platform I try and do something creative with that image photo. I'm not gonna say I'm 100% perfect on this, but I do make a modest effort at it – usually to the point where I won't generally toggle to public from private that Strava activity unless there's a legit photo there.
Anyway, it's super simple. Going forward, new activities will have the photos automatically pulled in, yet for historical activities you'll need to tap to refresh/sync your existing activities. That can be a bit rate-limited, based on Strava API limits – so it may take some time to finish. Once all that's done, you'll see all your activities listed at left like normal, but also a new photos option – alongside the existing map option that now has photos atop it. You can also close out the activities window to the left.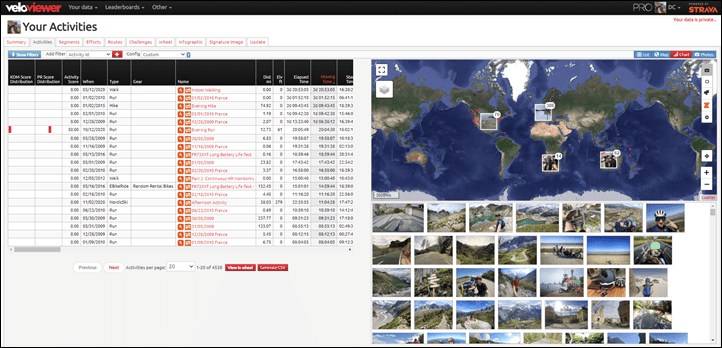 So, let's zoom over to that section, since that's where the fun stuff is. On top is of course a map of the world, and within that you see a bunch of red dots. These are all my activities, but now you've also got photo clusters, which are clustered by continent first – and then as you drill down, it gets more and more detailed – to the point of eventually showing the exact spot you took the photo. Essentially just like your phone's photo library does.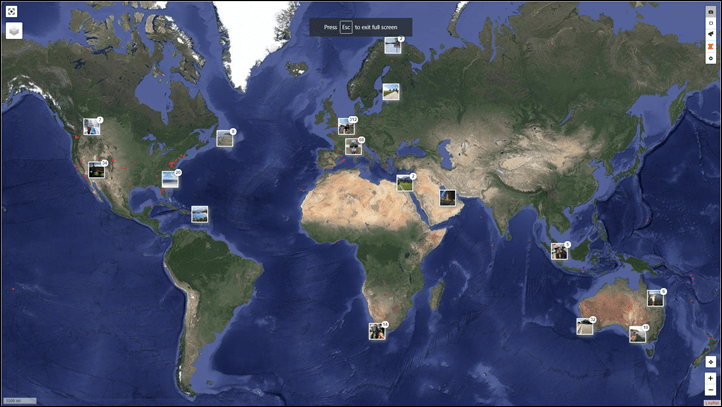 So let's tap on that European bundle, which brings me here. That's clustered by countries in Europe at this point. Though, only for the countries that it's indexed those photos for. My Strava account has nearly 5,000 activities in it, and some photos haven't been pulled into VeloViewer yet.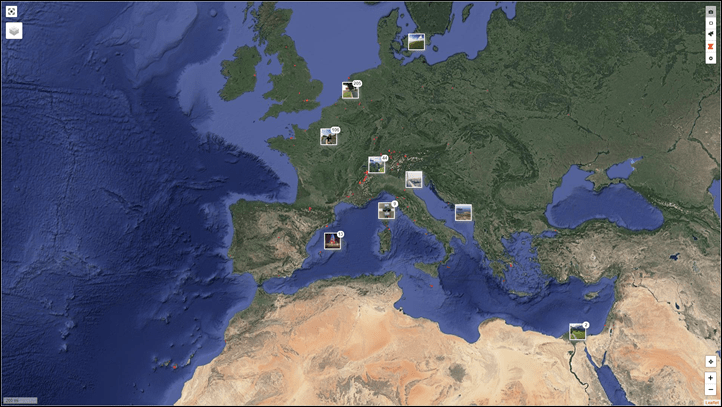 For example, if you look above, you'll see a pile of red dots on the Canary Islands off the coast of Africa…or the dots in the UK, all of which have many photos uploaded to them. They just aren't indexed yet because they're older activities than it looks like the rough timeframe of 2017-2018 that it's completed thus far in my refreshing.
(And yes, I zoomed in to check that the Canary Islands ones aren't there, because yes, I do know the Canary Islands are part of Spain, thus in theory would show up under Spain, but they're simply not there yet.)
In any case, picking the Netherlands pile, and then zooming into the cluster around Amsterdam, we've got this: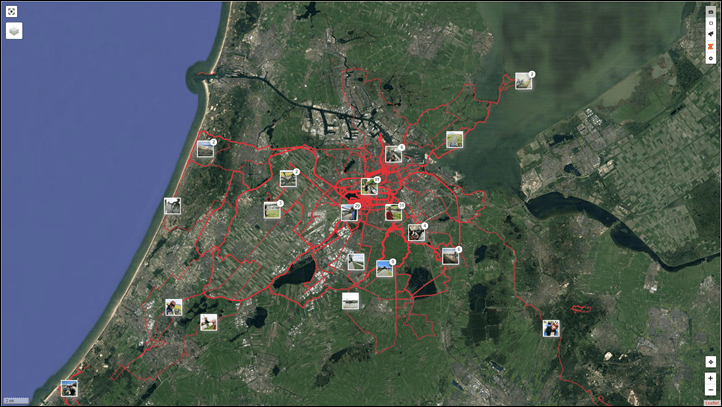 And do it again, and I get deeper and deeper into Amsterdam: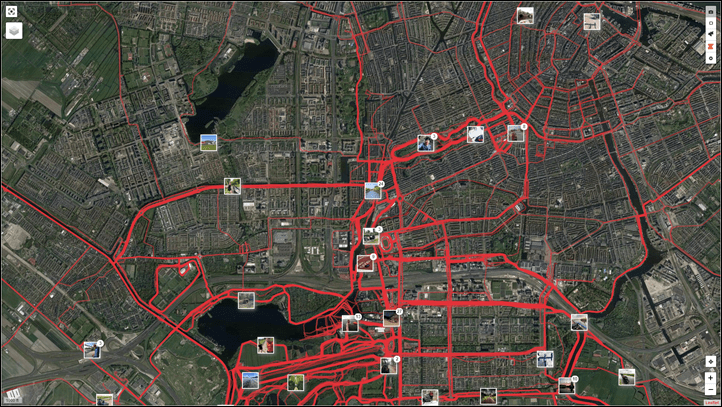 And of course, you can click on an exact image to see the details of that particular image, and then take you to that particular workout: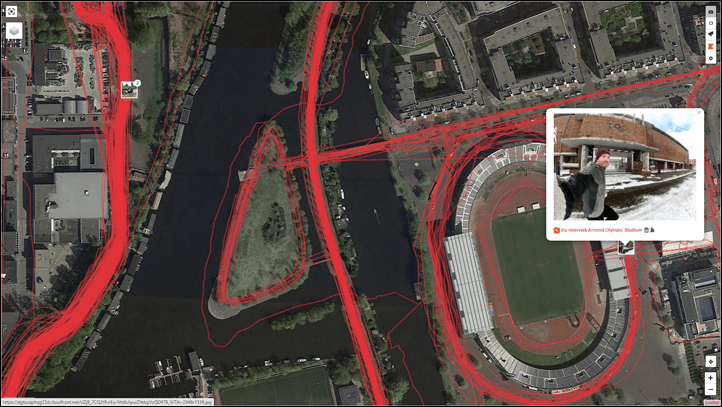 And yes, for those curious – I was indeed in the canal for the GPS tracks above. But, that particular activity as a Stand-Up Paddleboard hasn't synced the photos yet – as those were initially toggled in my profile to not sync, and I just manually started syncing those a second ago.
As you zoom in on a cluster, it'll focus on just the photos within that cluster – rather than the heatmap. For example, if I go to Singapore and click on that cluster it crops into just the central area. While I've run elsewhere in Singapore, as you can see by the red lines leaving the frame, I didn't upload pictures to Strava for those portions of the run, so, it just crops to where the photos are. Mostly as I only tend to upload a single photo per workout.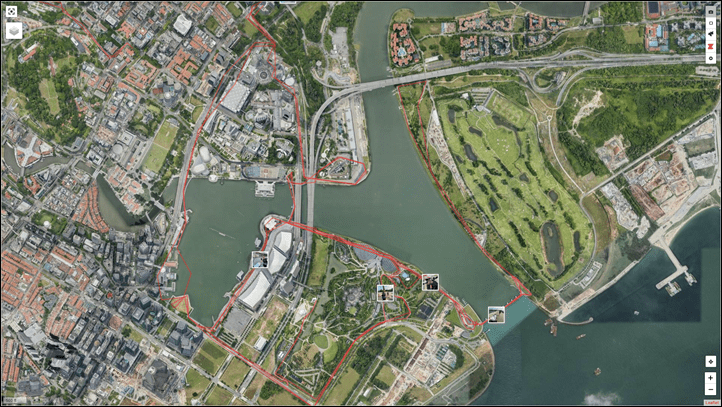 You can also switch to pure photo view too, and just scroll through all your Strava photos: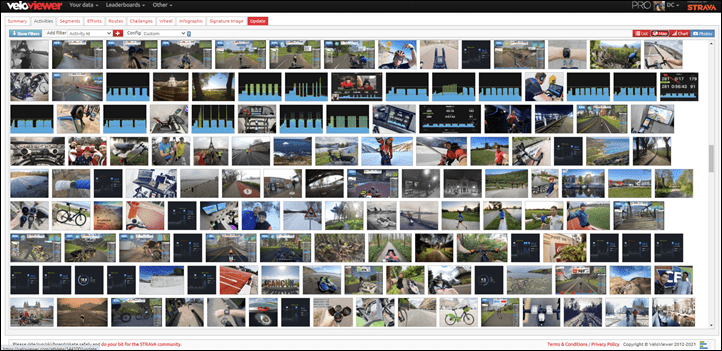 But it's just fun, a bit of a blast from the past, to find old photos and the workouts that came with them: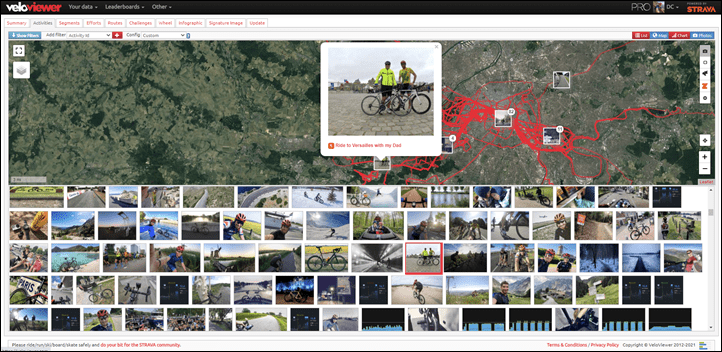 In any case – go forth and get distracted as I did. Oh, and here's the gist of the different levels in relation to this specific feature, there's a bunch of other features of course as to why you'd actually get the other levels. I currently pay for the Pro, but probably should upgrade to the Pro+ for my next subscription renewal:
Free: You get a max 25 activities to look at
Pro ($15/year): Refresh/sync rate limited updates for the photos
Pro+ ($30/year): No refresh/sync rate limits on the photos, so you can refresh/load them faster
With that – thanks for reading, and have a great weekend!