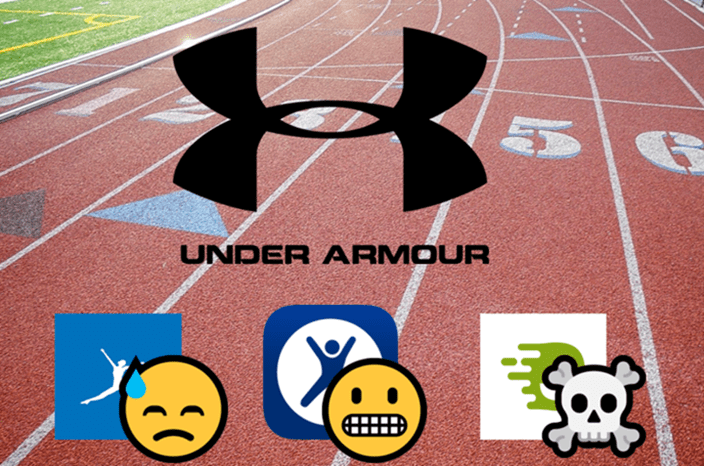 It's Friday, and that means it's the time when companies dump bad news before the weekend. And no better weekend to do that than leading into Halloween or an election early next week. In this case, Under Armour delivers on that premise with two pretty significant bits of news.
MyFitnessPal Sold Off: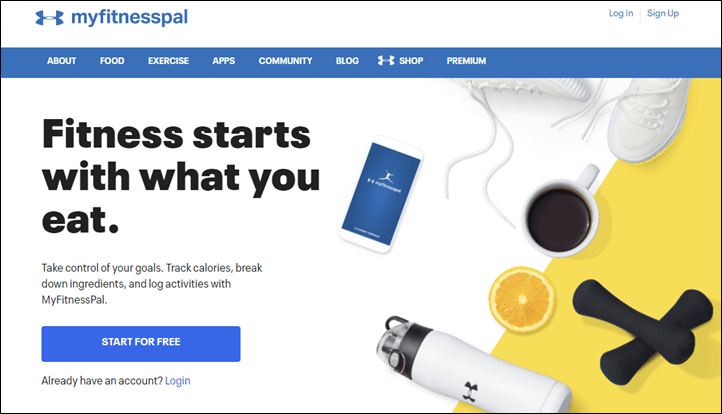 Today Under Armour announced the sell-off of MyFitnessPal, which it acquired 5 years ago in 2015 for $475 million USD; at the time they had 80 million users. You might remember that was during the timeframe that Under Armour was basically buying every digital sports platform it could. Around the same time, it also bought the MapMyFitness empire, which included MapMyRun and MapMyRide, as well as MapMyDogWalk and numerous other sites you never knew existed.
However, the MapMyFitness world isn't being sold off. Under Armour says that "The MapMyFitness platform, which includes MapMyRun and MapMyRide, remains a crucial element of Under Armour's digital strategy, as does its connected footwear business." – that's likely because it now sells shoes which integrate directly into the MapMyRun app. Certainly they could carve it out, but I suspect they're finding value there. Plus, I suspect there's not likely a big buyer for MapMyStuff these days.
However, there was a potential buyer for MyFitnessPal, which claims 200 million users (how many of them are active is an entirely different matter). Under Armour has sold MyFitnessPal to Francisco Partners for $375 million – effectively a loss of $100m from what they bought it for. Though heck, I wouldn't have thought they'd find a buyer at that price, so I'd consider that a huge win if I was Under Armour.
As for Francisco Partners, they're an investment firm with a number of investments, though no obvious fitness ones based on their public portfolio. Of course, that doesn't mean they don't already have investments in that area. They do however have multiple healthcare investments already, and given MyFitnessPal leans heavily on food tracking and wellness, there may be some underlying IP or platform tie-ins that are of value there to them.
Ultimately, Francisco Partners doesn't provide much of a clue, given their statement is pretty non-committal:
"MyFitnessPal supports over 200 million users in their ongoing health and fitness journeys and we are excited to partner with the business for its next stage as a standalone company to continue a strong history of recurring revenue growth, organic user acquisition and a unique consumer proposition," -Christine Wang, Principal at Francisco Partners.
I'm sure in time we'll find out what they plan to do with it.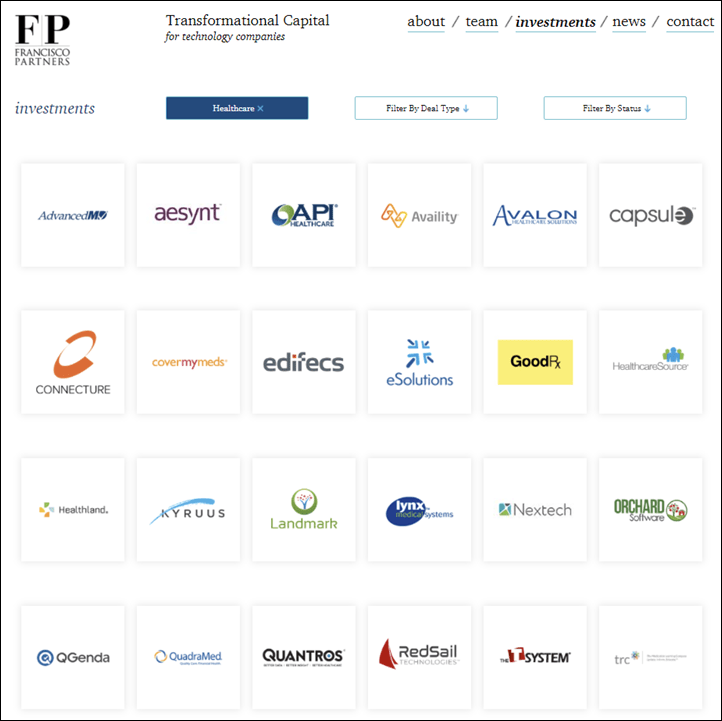 Endomondo's End: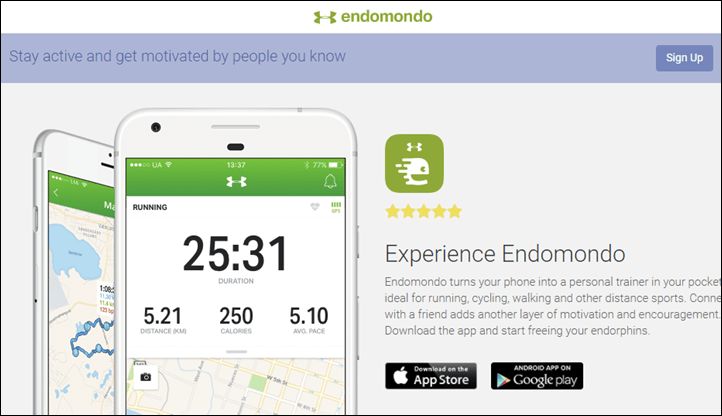 Now since Under Armour was busy cleaning house, they decided to put the Halloween knife into Endomondo. This isn't surprising. Endomondo has largely been waning for a few years now, though ironically I've actually used it while doing my Samsung Gear fitness watch reviews over the last few years, because it's the easiest app to get data out of properly.
In any case, Under Armour is pretty slim on details here, with only a mere single-line in the entire release noting the death of the platform, saying:
"In conjunction with this announcement, the company also announced that it would discontinue its Endomondo platform's operations at the end of 2020."
It was back in 2015 that Under Armour bought the Danish-based website for $85 million USD. At the time they had 20 million registered users.
Since the Under Armour acquisition we haven't really seen any major shifts forward for the platform, and ultimately, without staying in the news, platforms tend to slowly die off. Apparently Under Armour didn't see any reason to sell it off, or, perhaps they tried and couldn't find a buyer.
In many ways, fitness websites are a dime a dozen these days. For comparison, when Under Armour first bought MyFitnessPal and Endomondo, here's how much they paid, and paid per user:
MyFitnessPal: $5.94/user at 80 million users at purchase in 2015 ($475M)
Endomondo: $4.25/user for 20 million users in 2015 ($85M)
MapMyFitness: $7.50/user for 20 million users at purchase in 2013 ($150M)
Compare that to now:
MyFitnessPal: Sold for $1.88/user at 200 million users in 2020 ($375M)
Endomondo: Killed off for $0.00/user at unknown user quantity in 2020 ($0.00M)
MapMyFitness: Unknown current user count
Now keep in mind, all those user counts are registered accounts. Not actually active user accounts. Active user accounts are typically a fraction of that. And in the case of Endomondo – my guess is that it was a very very very small fraction of that.
Still, Endomondo will be missed. Even if the app wasn't really competing in the grand scheme of wearables these days, it was still pulling in about 100-200K Google Play Store downloads a month, according to Sensor Tower (note the ratings thingy is from that site, not my score).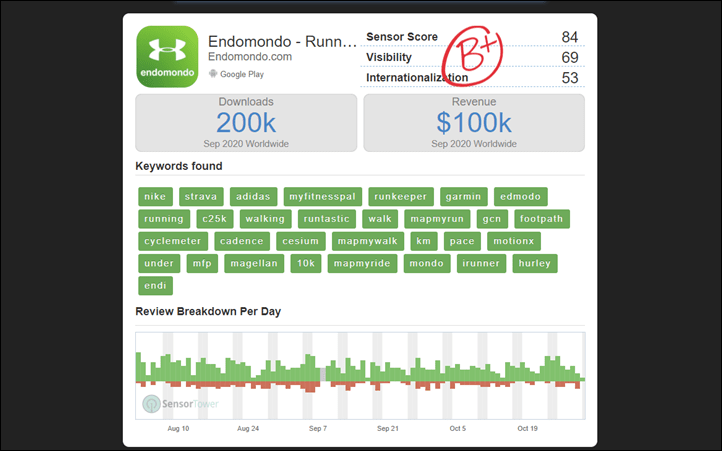 For random comparison points based on September 2020, Garmin Connect on Android shows 300K downloads/month, MyFitnessPal shows 800K downloads/month, Polar Flow shows 40K/month, and Whoop shows 6K downloads a month (6,000).
So obviously there were users, but clearly not enough to make it worth Under Armour's time to deal with de-integrating it, and trying to sell it off. Hopefully all those employees are able to stay within the greater Under Armour realm. And if not, there are plenty of sports tech companies hiring right now – one of the few bright spots in the current world scene.
Finally, it'll be interesting to see when Endomondo gets around to telling their users of this news. The announcement was made as part of today's earnings call, and usually companies are super coordinated on this. But I see no mention of it on the website, social media, or any e-mail to users (since I am one). [Update: Endomondo has now posted an FAQ of sorts on their support site, including data porting instructions.]
With that, thanks for reading!