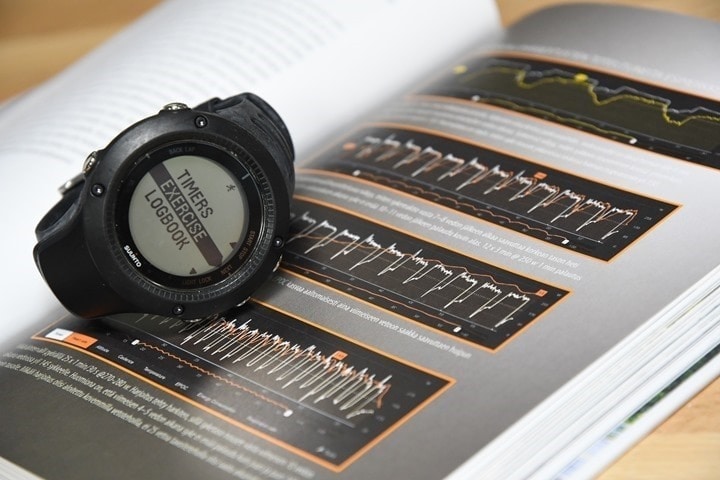 In many ways, the Suunto Movescount closure saga is kinda like of those class action lawsuits you signed up for hoping for a big payout, but that goes on for so long and through so many courts that by the time it reaches the conclusion years later, you forgot what the heck the thing was even about. But hey, here we are – and it's not dead yet and you're getting 23 cents for your efforts. And in fact, if you're one of those people on a much older Suunto watch – then you kinda-sorta got a new feature (you also lost a feature too though), and a legit discount on new watches.
As a refresher for this drama series, Suunto announced last decade that they were killing off their online training log and analytics platform, Movescount. Instead, they'd be moving to the 'Suunto App', which is a smartphone app-based strategy whereby they offload more advanced tasks to partner sites (aka Strava, TrainingPeaks, etc…).
The problem with that was that when they first announced it (back when Lauri Kristian Relander was still the president of Finland), they didn't include a way for older Ambit & Traverse users to get to said new platform. In other words, as it was originally announced, those users got a silent Finnish shrug, with the implication that those devices wouldn't be supported anymore. Of course, that went over like…err…a lead balloon. Suunto had to backtrack, sidetrack, and generally go off-track.
There's been so many chapters here over the last few years my head hurts.
But here's what they've announced today in as concise manner as I can make it:
1) Starting today, Ambit 1/2/3/Traverse users can also use the new SuuntoLink desktop uploader to upload to the Suunto App instead
2) On October 13th, Suunto 9 & Spartan users won't be able to create new activity uploads or sync settings with Movescount
3) On October 27th, Ambit 1/2/3/Traverse users won't be able to create new activity uploads to Movescount
4) All those users can still change settings via the SuuntoLink desktop uploader, and upload via SuuntoLink to the new Suunto App platform
5) Your existing data remains accessible on Movescount, and is also synced to the newer Suunto App platform
So, what's the 'good news' here? Well, these last two bullets:
6) Ambit/Traverse users now get access to all the partner data sync sites that weren't on Movescount but are on Suunto App
7) Those users get 30% off new devices (scroll to the end of the post)
These partner sites are all listed here, but there's way more of them than Movescount ever had.
Of course, there's plenty of downsides still. For one, there's no official web-based option for users like there was with the Movescount site. Sure, technically the backend for the mobile app (Suunto App) is the Sports-Tracker.com site, and yes, you can access all your data there just fine. But, as any Movescount user will tell you – that site is a bit…basic.
Suunto says there will be some minor maintenance and streamlining type stuff for the Sports-Tracker site (they own it, after all), but it doesn't sound like any new features are coming there. No surprise really. Suunto says they *REALLY* want people to use the Suunto App + their partners to fill in any gaps that Movescount used to have.
Finally, Suunto says that for Ambit 1/2/3/Traverse users, you should be able to use the SuuntoLink + the desktop cable to configure any settings/data pages/fields/sports you want. Roughly like this: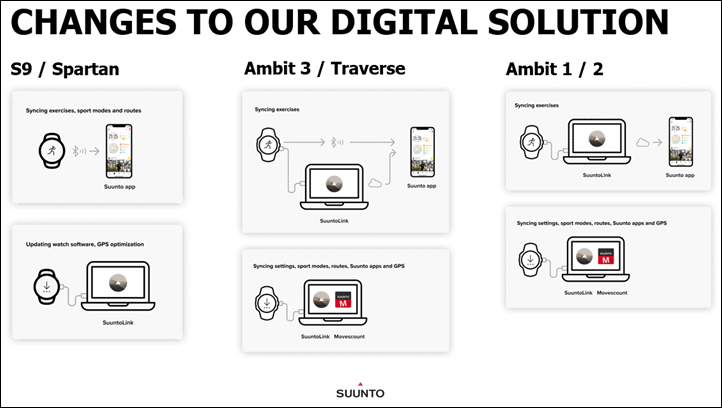 Also, they've got a nifty little site that lets you pick which watch you have, and then what you'll need to do to get data uploaded going forward.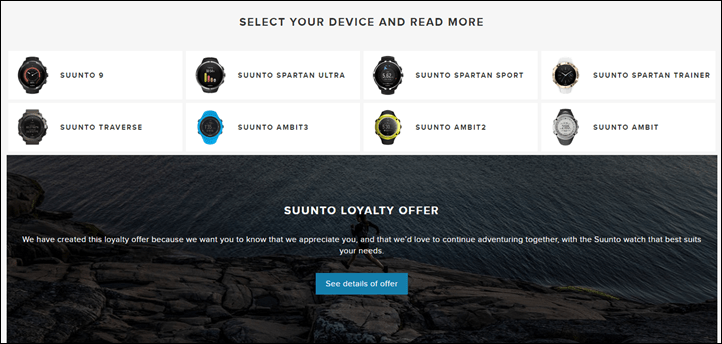 And if you look at the bottom of that site, they've got a 30% off upgrade coupon path for older watch users to get them onto the newer Suunto 3/5/7/9 Baro watches. Valid from now until two pandemics from now. Except not valid during the holidays. Presumably because they'll be discounting these watches during that timeframe I'd guess.

In any event, I'd guess that if you've got one of those older units listed above, this is probably a pretty good deal overall, unless you really preferred Movescount as a platform (don't worry, I did too). And also, fear not, this will undoubtedly not be the last chapter. After all, Movescount isn't dead yet. It still supports changing of settings and routes according to the current situation. So at some point that'll likely get killed off too. Or, maybe they'll just start sending out free watches in another year or two, begging people to leave Movescount instead.
[Update: Just to be clear for folks, there are countless examples of tech companies sending newer free products or refunds to people when a service is deprecated. Eventually, Suunto will have to make a decision on how they want to handle Movescount being shut-off and potentially stranding watches.]
Not sure.
With that, thanks for reading!