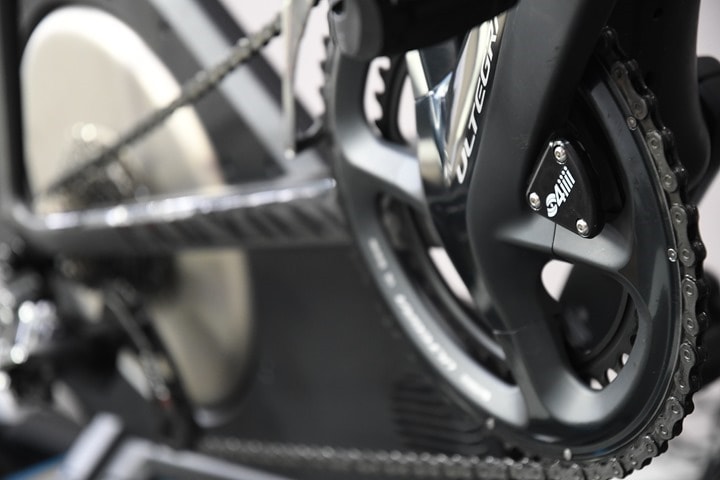 In a non-April Fool's day move, 4iiii has substantially reduced their power meter pricing, both matching and undercutting the changes Stages made back in January to their line-up. This brings single-sided power down to $299USD/299EUR and dual-sided power meter on your crankset to $499 (or with a Shimano 105 crankset from $599). Thus making it the least expensive dual-sided power meter option on the market.
In addition to the pricing shift, they've also increased the warranty on 4iiii products from 2 years to 3 years, standard – no matter which country you buy the products in.
As a brief refresher on 4iiii power meters, they offer essentially two options. The first is what they call 'Factory Install', which is when you send in your crank/crankset and they install their 4iiii power meter pod(s) on your crank arms. After which it's sent back to you.  The entire process takes about two weeks all-in for shipping to them, installation/testing/etc…, and then shipping back to you.  They send you a FedEx label so you don't have to deal with any postal/shipping funk.
Whereas the 'Ride Ready' option is where you simply by the entire crank arm (single-sided) or crankset (dual-sided) from them with everything installed and ready to go.
They've got an entire pricing chart I've snipped below, but I'll just recap the core bits here first:
Factory Install (you send your cranks)
Left-Side Crankarm Price: $299 (was $349)
Right-side Crankarm Price: $299 (was $549)
Dual-sided Crankset Price: $499 (was $649)
Again, the above is where you send in your crankset. So the cost above is basically them adding the power meter to your existing hardware.
Ride Ready Price (Cranks/Cranksets included with power meters pre-installed)
Shimano 105 R7000 Left-Side only: $299 (no change)
Shimano Ultegra R8000 Left-Side only: $349 (was $399)
Shimano Dura-Ace Left-Side Only: $449 (was $499)
Shimano 105 R7000 Dual-sided Crankset: $599 (was $749)
Shimano Ultegra R8000 Dual-sided Crankset: $699 (was $949)
Shimano DuraAce R9100 Dual-sided Crankset: $899 (was $1,249)
So the biggest drops here for the pre-installed cranksets is clearly the dual-sided ones, dropping some $350 – a substantial amount. For a point in reference comparison, the same Shimano cranksets on Stages are $729USD for the Ultegra (vs $699 for 4iii), and DuraAce at $999 (vs $899 for 4iiii). Both companies are $299 for the Shimano 105 R7000 left-only.
In addition to all that, there's a few other variants available on the price chart. The magic decoder ring you're looking for is: NDS = Non-drive-side (left crank arm), DS = Drive-Side (Right crank arm), Dual = Dual-sided crank arm. FI = Factory Install. THT = Tim Hortons Time.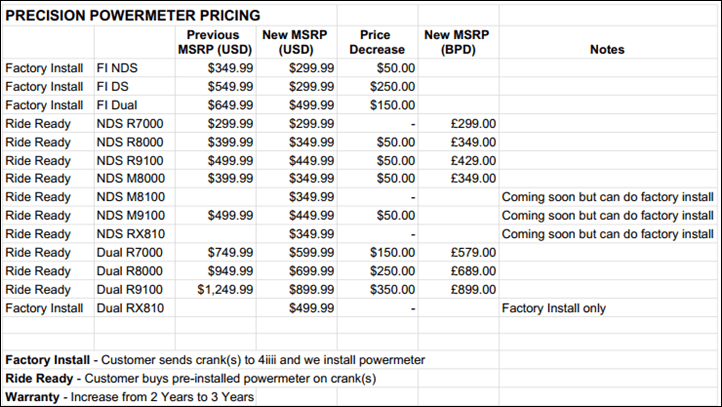 Now, the eagle-eyed among you will have noticed that RX810 is listed above with factory install. That's Shimano's GRX lineup for gravel bikes, and means you can now send in your RX810 crankset from your gravel bike to get dual-sided installed on it. They're saying they'll start offering the Ride Ready option later this year.
Finally, on the pricing front, 4iiii is dropping the price of their Fliiiight Smart Trainer (that's the one that uses magnets) slightly to $549 from $599. However, that's a bit sticky because the company has been running a $499 promo including a 4iiii Viiiiva HR strap for the past many many months. That bundle is now gone, and the price is up to $549. Either way, there's that news for ya.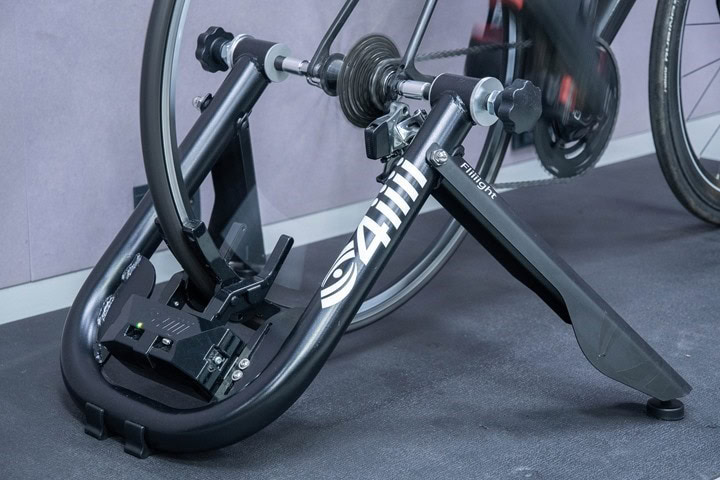 So…by now you're probably saying: But DCR, isn't it time for a new power meter buyers guide? To which I say…yes. Soon. Hey – I just got out my 12,000 word Smart Trainer app guide out last week, I can't be just throwing down another beast of a guide this week. It'll increase expectations too much. Can't have that.
As for choosing between 4iiii and Stages, it's frankly mostly a wash tech-wise. There's minor pros and cons to each. Stages has some high-speed bits, whereas 4iiii has integration with Chipolo for theft tracking. Realistically you'll probably never use either. Both companies on the Shimano R7000/8000/9100 series crankset suffer from the same accuracy issues that stem from those newer generation Shimano cranksets, primarily on the right side That makes them slightly less stable than previous generation Shimano-based cranksets. However, both companies can install pods on plenty more cranksets than just those three Shimano lines.
For example, 4iiii can install them on Campagnolo, Cannondale, FSA, Praxis, SRAM, and Thesis cranksets. Including both single-sided and dual-sided, and including both carbon and non-carbon options. Seriously, there's a bigger world beyond Shimano. 4iii has an entire compatibility checker thingy on their site that makes it easy to figure out what your options are at that $299 (or beyond) price point. And if there was ever a time to send in a bike crankset, this is clearly it.
Stages is also in the same boat with cranksets beyond Shimano including SRAM, FSA, Cannondale, and Campagnolo. In their case, all their power meter options are pre-installed (akin to 4iiii Ride Ready concept).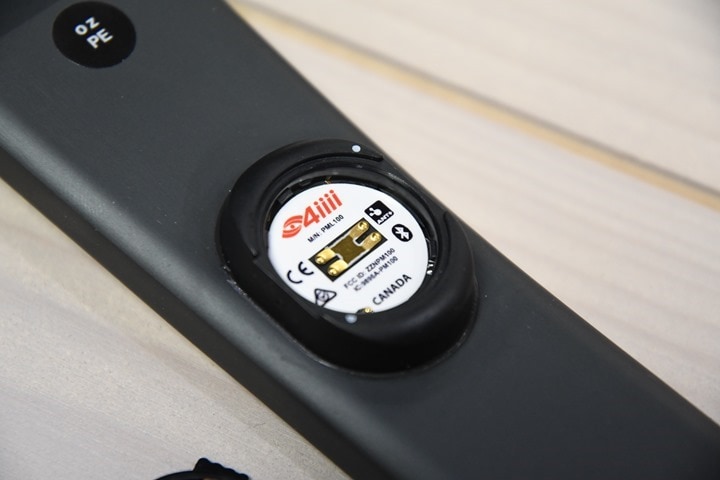 So what's this mean for the wider market? Honestly, not much yet. Everyone is waiting for a shoe to drop, and there are two specific shoes that could drop that could change the landscape:
Option A) Shimano figures out how to make an accurate power meter in their next-generation cranksets AND ALSO makes it affordable. Their current offering is neither.
Option B) An entrant like IQ2 comes in and proves they've got an accurate power meter pedal at a dramatically lower price. We're all still waiting there.
Alternatively, someone like Favero could go crazy and drop pricing again like they did 16 months ago, but given they're currently shut down with backorders piling up, that seems unlikely.
Beyond that, we'll probably see some minor movement later this spring, but with production and distribution lines around the world in frayed states right now, most companies will be hesitant to make any significant pricing adjustments that might undercut their businesses.
With that – thanks for reading!