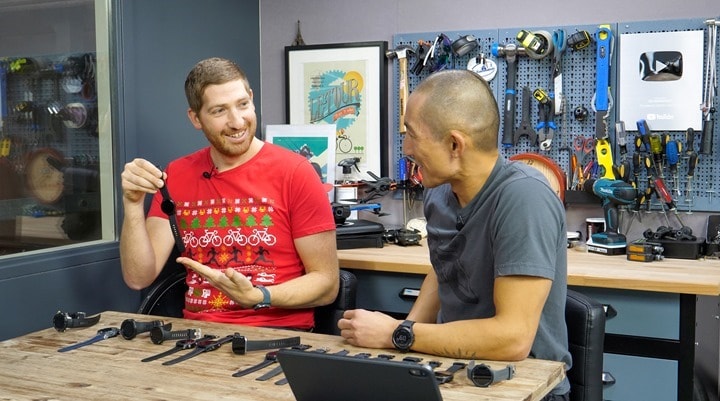 Okey doke, happy Sunday! Here's a quickie of a post for you. Albeit, not a quick video. But that's alright, quality over quantity. Or something like that.
As you may remember, DesFit was over here for the DCR Open House earlier this month, and last weekend we filmed this video chat-through of some 19 watches of 2019. If it came out in 2019 and was geared towards sports – we probably covered it here.
From Apple to Garmin, Suunto to Polar, COROS to Samsung, Fitbit and more. We emptied out the watch bins that Des himself so carefully had taped up for the open house (it's his official job, he's really good at it).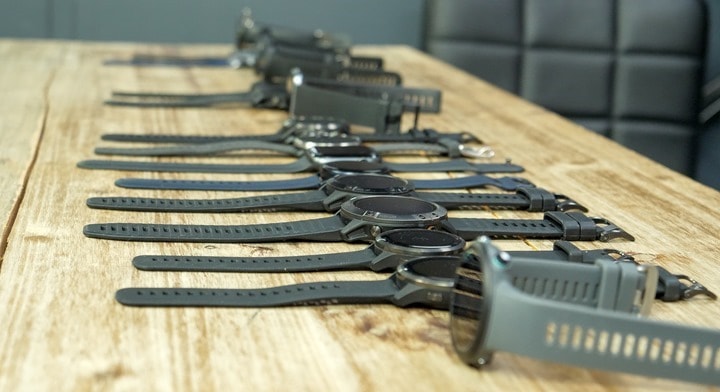 We give our thoughts on all of them, ordered by release date from earlier this year in January to now. What worked? What didn't? What's a work in progress? We talk about all that goodness and plenty more in this video. It can be watched as a video, or you can also just put it on in the background kinda like a podcast. Though there's plenty of b-roll goodness to note miss out on!
Oh – and if you're wondering why you didn't see this video as a subscriber of my YouTube channel, it's because it's over on Des's channel, which you should (also) definitely subscribe too.
With that – I return you to your Sunday. So far mine has included time at the DCR Cave with toddlers and friends fighting over the kids smart bike, pedaling around town in the cargo bike singing wheels on the bus…and then looming this afternoon a children's birthday party at a giant indoor play park. Hopefully later this evening I'll finally get my own bike ride in. I'm actually feeling kinda Peloton-app like today. We'll see.
Have a good remainder of your weekend – and thanks for watching!