A busy weekend back home in Amsterdam after a few weeks of travelling.  I couldn't begin to include all the random things in this weekend's list, it was so packed with stuff.  So here's the top five!
1) Openwater swim dumpster fire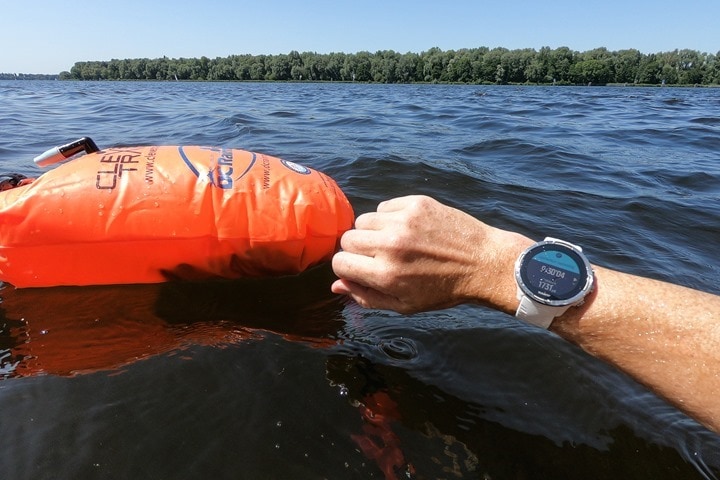 All day Wednesday, Thursday, and Friday I was riding short 15-45 minute rides.  Over and over again.  Trainers and power meters, either indoors or loops around the rowing basin near the new DCR Cave (roughly a 5-7KM loop). I didn't even bother to mark them as public in Strava I did so many of them.  Most of these were validating specific tests.  Sure I had longer/nicer sessions, but usually these were post-installation of power meters or trainers and doing various settling type tests (and in a few cases, many times as things weren't working).
In any case, I was tired of doing these by the time Friday afternoon hit – so The Girl and I went for a swim. Well…technically I went for a swim and she went for a run…and then jumped in the water afterwards.  Prior to that though, my swim:

Except, the above isn't the track from either the Fenix 5 Plus or Suunto 9 GPS watches that were on my wrist.  Nope, it was the track from the FR935 sitting atop the swim buoy.  That's the reference track I use to judge the others on, which were using openwater swim mode.  How'd those wrist tracks look? Here is the Fenix 5 Plus to begin: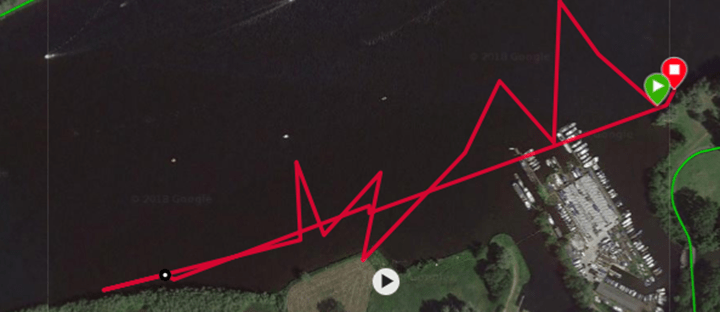 It was a mess. Both of them failed in completing their tasks successfully.  As I show in the video, while the Suunto 9 track was better than the Fenix 5+, it was hardly even satisfactory, especially once distance was added in (50% off).
This isn't because just the tracks looked horrible that I'm displeased, but for so many other reasons.  I decided to make a video about it to explain:
Ultimately, I could (and will) keep doing more and more tests, especially given how it only takes me 3 minutes to get to this beautiful openwater swim spot.  But I'm also kinda at the point where I'm tired of repeating tests over and over because companies can't or don't properly test their own things. It's been the theme the last 5 days as I prep for Eurobike (and I'm not just talking beta devices, which is understandable to a degree).
Both these watches are on the market and shipping today. I'd recommend neither for openwater swimming at this point.
This wasn't a complex test. Nor a terribly hard test. It was just a basic swim with very little except blue sky and a stray pigeon above my head.  Both companies have produced watches for half a decade or longer that handle this just fine.
2) Can-America Day!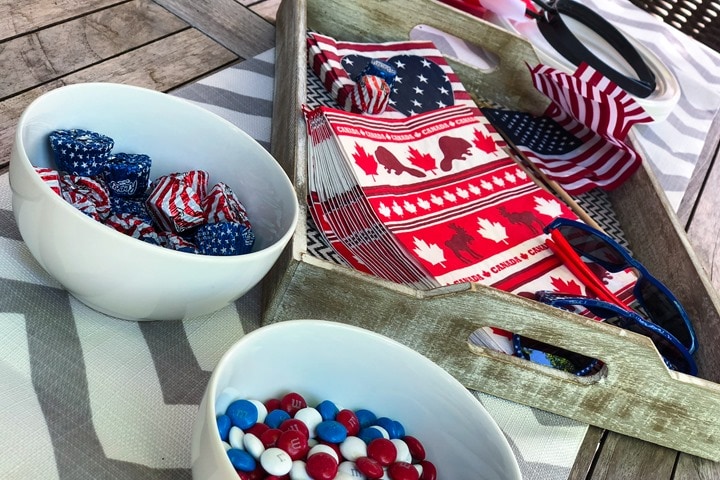 July 1st through July 4th is a sweep of holidays in the DCR Household.  We kick it off with Canada Day on July 1st (The Girl is Canadian), followed by our anniversary on July 2nd, then our daughter's birthday on July 3rd, and then finally (US) Independence Day on July 4th (I'm American).  It's back to back partying.  Or at least these days…pretending to party.
This year we held a 'Can-America' day for a pile of expats at our place.  A blend of Canada Day and America Day (4th of July), all packaged into one.  Thankfully, the red and white items blend well for both.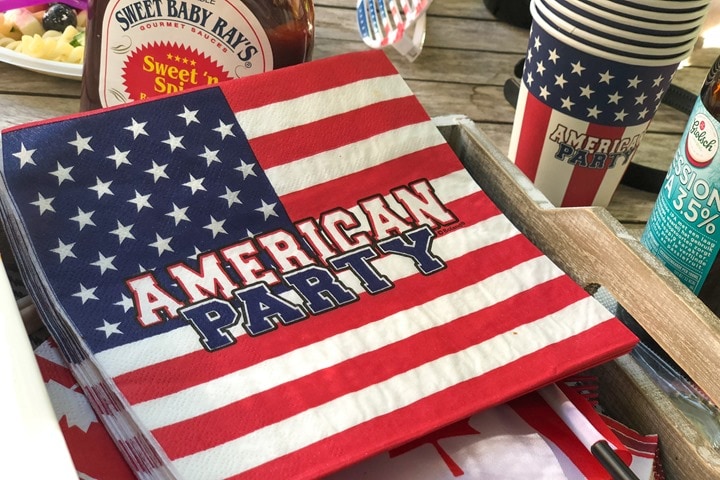 We had a gaggle of families over, with a boatload of kids running around (or crawling in some cases).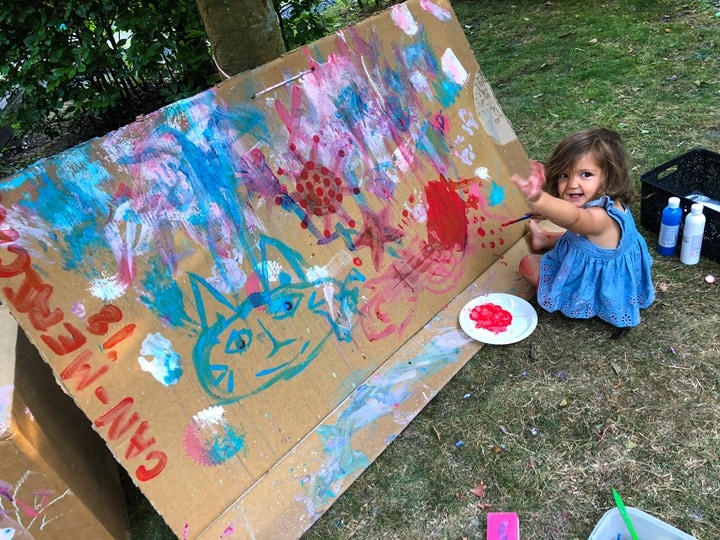 Lots of activities for them to do, including painting just about everything that probably shouldn't have been painted. Still, good times be had!
3) Off to the horses and beyond
While The Girl was trying to get some final baking items completed for Can-America Day, I took The Peanut (oldest one) out for about an hour of pedal-based meandering.  She loves the bike and our wanderings with it. There's some horses that randomly live down the street from us, so we went and visited them first: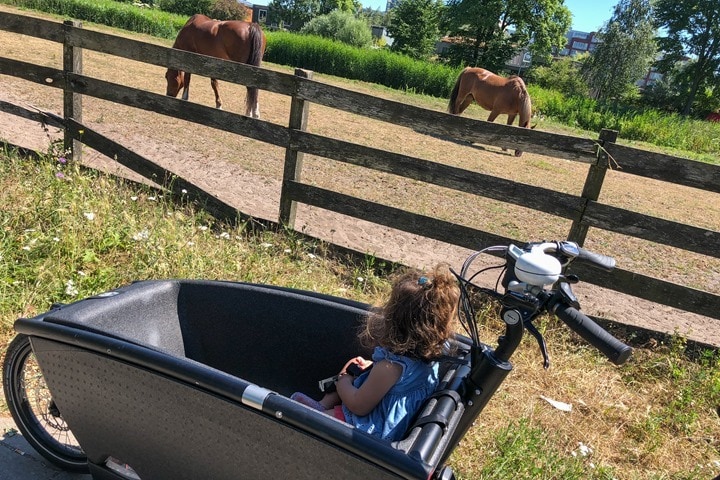 Then from there we did a loop around the rowing basin nearby as well. There was some sort of big competition this weekend there, and they even pulled in a movable I AMSTERDAM sign for it.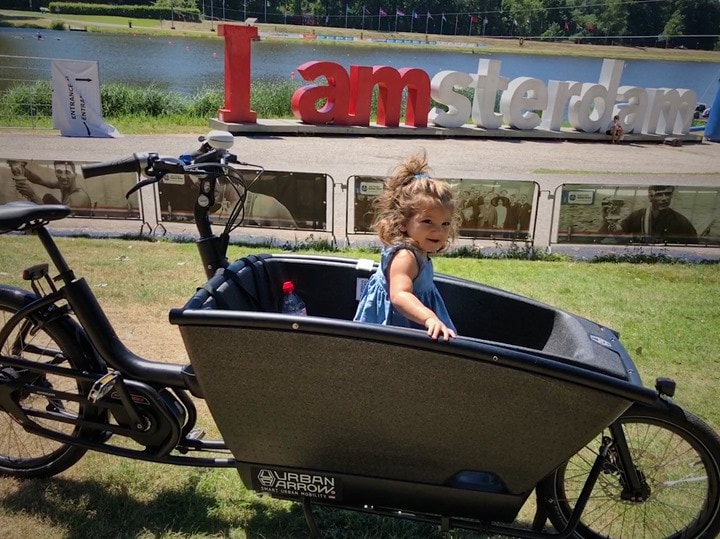 It's not well known by tourists, but there's actually a handful of these signs.  For example, there's the big/famous one in the center of Amsterdam in front of the Rijksmuseum.  Then there's one near the taxi loading zone at the airport.  There's also one near a lake not far from us too that's been turned into a parkour park, and then there's the moveable one seen above.
In any event, we even stopped twice at the DCR Cave along the way.  Once because I needed a charger for later, and then again because The Girl needed some bakery items from the Cave (a large chunk of stuff that was moved was from the Cake Studio too).  And about an hour later we strolled on back home. The Peanut was happy, and so was The Girl for the quiet time.
4) Odds and ends at the DCR Cave
I was back and forth a bit at the DCR Cave doing lots of shooting, filming, and prep for next week's Eurobike start.  I was also just doing a lot of biking back and forth with boxes incoming.  I generally will ship to home, and then transport devices over from there. It's simply that if nobody is home they just give it to someone that lives on the street, making it easy to go pick up.  Versus if nobody is at the office I'll have to wait till the next day or have to go somewhere potentially really far away to get it.
Transporting with the cargo bike is easy though, and I probably did 4-5 round trips on Friday alone.
Beyond that, it's just a lot of organization. Not so much of the giant pile of stuff unloaded from the move from Paris, but mostly of incoming things. Ensuring that I've got various ancillary/older devices ready for comparison with unboxing videos/shots, as well as ensuring data coming off of new devices gets taken care of and organized quickly so it doesn't get lost in the shuffle.
When you're doing 4-6 tests a day, each with 3-5 recording devices, that's a lot of files to remember at the end of the day for upload into the DCR Analyzer.  So I try and do it after every ride to keep things clean.
5) Sunday Night Rider
Sunday night a bit before sunset I headed out on a ride. I needed some dark road time for testing some upcoming devices, and a warm summer's night certainly fit the bill.  By then the kiddos were well in bed, making it the perfect time to ride.  With sunset officially at 10PM, I figured that if I left around 9:15PM or so and rode for a couple hours it'd be dark by 10:30PM or so.  Here's it is early on in the ride: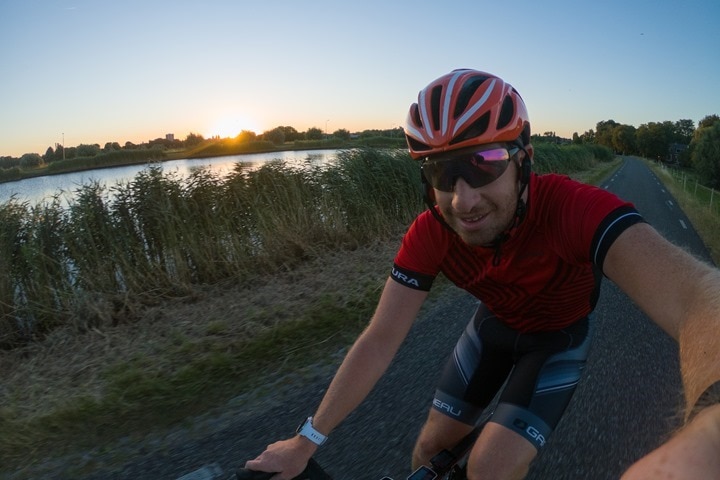 It was just an incredible night. Warm, almost cloudless, and with almost no wind.  Even the cows were happy: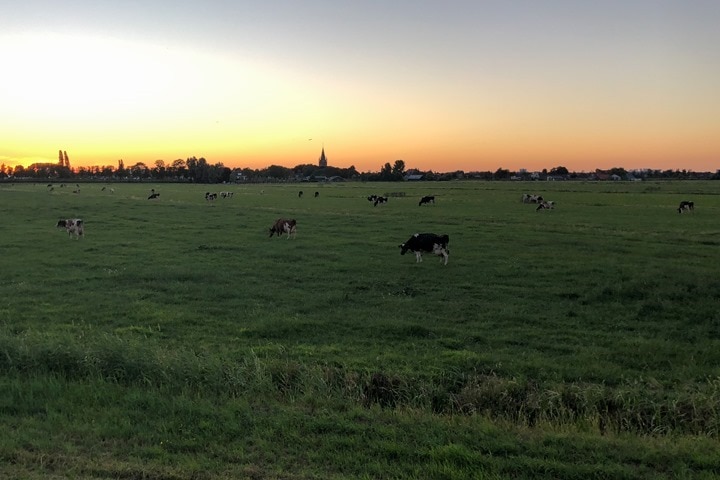 I got in the testing I needed across three sets of device types, and everything actually worked – which was great for a change.  And I got pretty pictures of my bike at sunset. But those pictures show far too much…so…no photos today of that. Maybe later in the week. So, a photo from my Instagram instead.
I did have to add an extra loop around the trails at the rowing basin on the way back home though, as I wanted some more darkness, and in particular some non-road darkness.  So the various paths through the forests in that area worked perfectly for validating items there.  Though, I almost hit rabbits and ducks more than once. They apparently wanted to play chicken, dashing across the trail out of nowhere at the last second.
In any event – have a great week ahead all, and thanks for reading!