It was a hot one this weekend! Climbing over 90°F (32°C), it's a good reminder of why I'm here…versus the rest of Europe at temperatures that would keep an ice cube properly chilled for longer than I'd want to be.
Still, with only about 3 weeks left in Australia (plus a few more days in Singapore), we're definitely going to be bummed to be leaving.  But I promise ya things are definitely gonna get interesting once we get back…that's for sure!  Some big changes in store.  In any case, here's what I was up to this weekend.
1) In Search of Kangaroos
Saturday late morning we headed over to a nearby nature preserve for a bit of a wander. Using the term 'hike' would be overkill, so more of a walk would be appropriate. It's the same spot I went running around a few days prior, and was recommended by a DCR reader upon our arrival here.  It's known for its massive number of birds, but it's also got a boatload of kangaroos.
Typically you'd see the kangaroos closer to evening or morning, when not hidden in the bush seeking shade.  But we were feeling overconfident, so off we went anyway.  Entering required going through Jurassic Park like fencing gates. We can only assume dinosaurs roamed inside.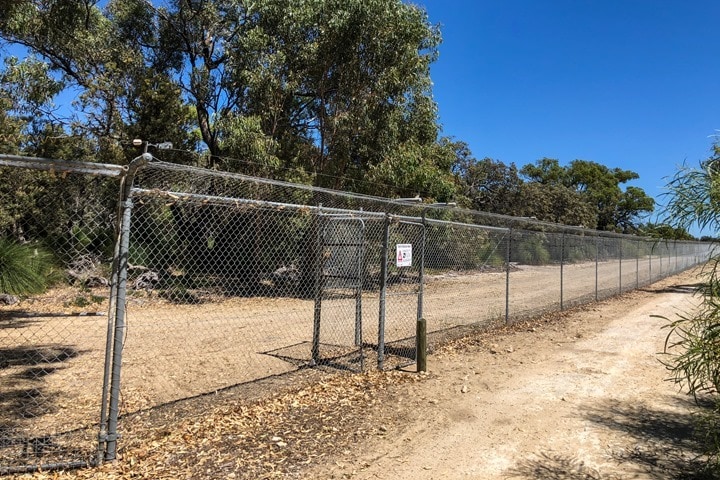 Shortly afterwards we came upon some turtles. Regrettably, the turtle part of the turtle was no longer there.  Not sure who had them for lunch.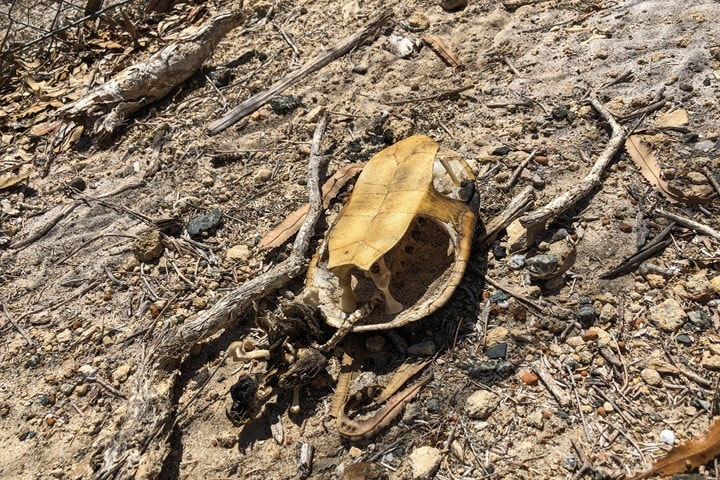 And then we saw kangaroos. Err…sorta: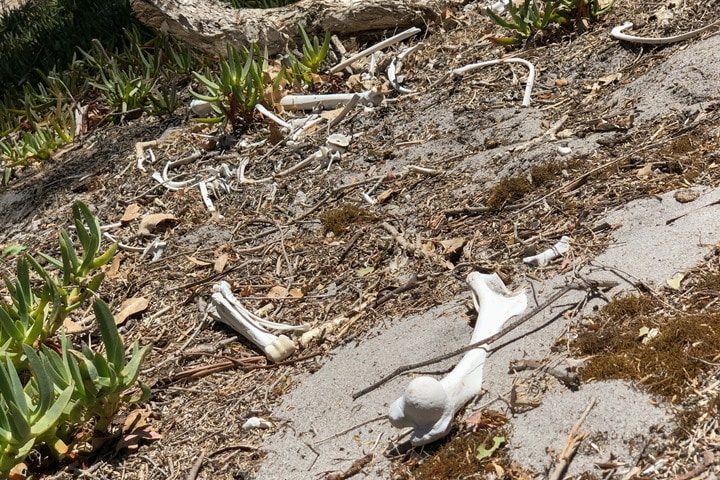 Actually, shortly after that we found some alive kangaroos.  Or rather, they went hopping by. Faster than I could get out my camera.  So, here's a picture of the trail instead: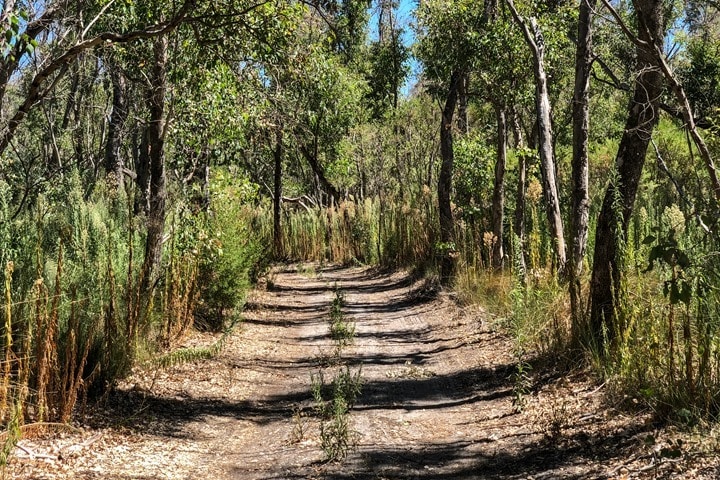 The rest of the walk was just nice scenic trails, minus the kangaroos. No worries, we'll take The Peanuts out again some evening to see them at dusk.  The night I went for the run was incredible – once deep in the reserve it was like being in Africa with wildlife sitting by the lakeside as the gigantic orange sun set behind it. Really cool.
2) To the hardware store
The next week or two I've got a slew of products to unbox, and at present I'm not terribly pleased with the options that the rental house here has for tables and surfaces to shoot unboxing shots on.  None of them look awesome.  And when photos look wonky, it drives me crazy.
So I went to a discount store called the 'Reject Shop' a few days ago and managed to find a mat that actually works as a trainer mat. And that works perfect for the random influx of trainer and indoor cycling gear I've had lately: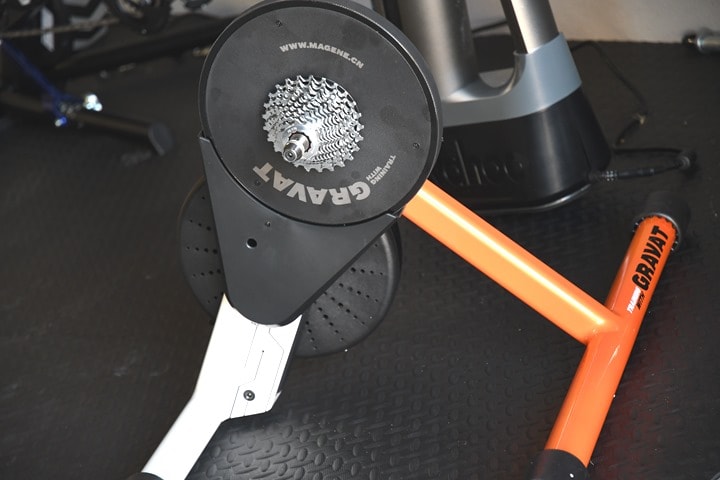 But it doesn't really work as well for close-up unboxing shots.  So while headed back from a short hike adventure with the kiddos we stumbled past a store called Bunnings, which is basically like Home Depot.  I was looking for some sort of surface that would be big enough to fill the camera frame for unboxing shots, and not be distracting or wonky. Or expensive.  Probably wood based, potentially some sort of tiles, maybe a counter-top.  I was open.
While searching for this I found out that they have gigantic drive-in lumber sections here. You can actually drive your car right into the store and right up to the lumber you want, then load it straight in.  Why on earth doesn't this exist in the US?  Brilliant.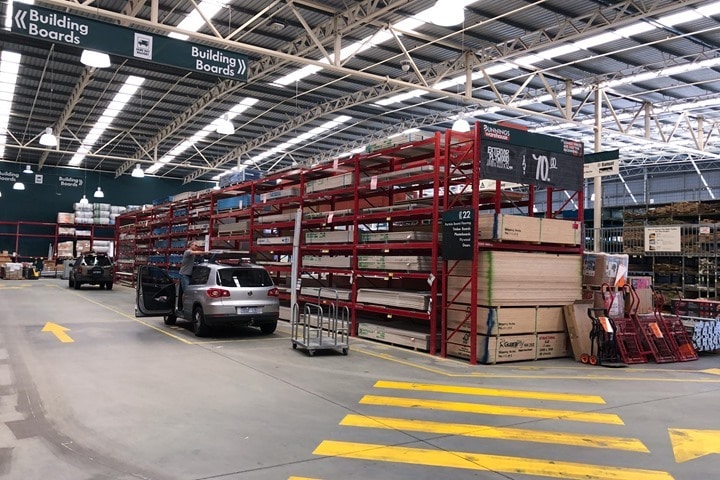 Also, they even have free coffee!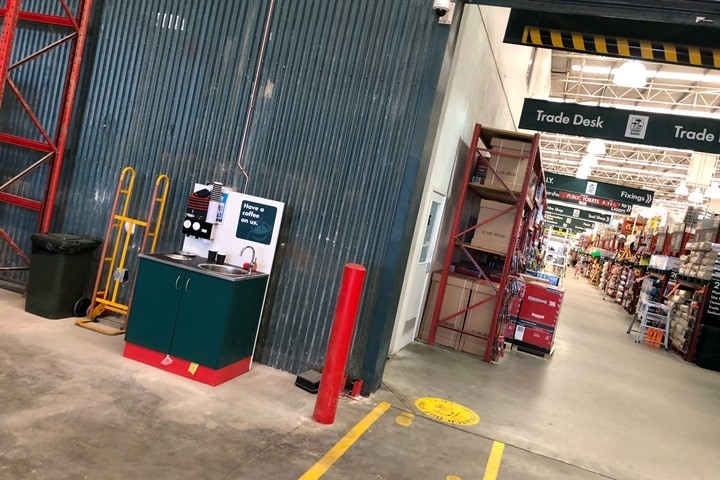 I then got distracted by the BBQ's.  They have BBQ's with glass lids, so you can see what's going on inside.  Seriously, I've never seen such a thing. At least not in France – is this common in the US these days?  Oh p.s. – they were crazy expensive.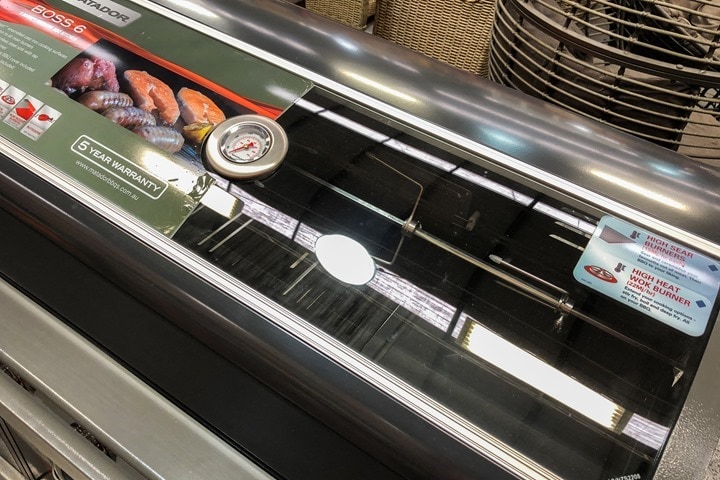 In any case, I ended up getting these roll-out mats which are subtle enough that they'll kinda fade away.  But they're only $2.99 each, and so three of them to cover any big table is super cheap. And I can take them with me when I'm done for future hotel-room unboxings.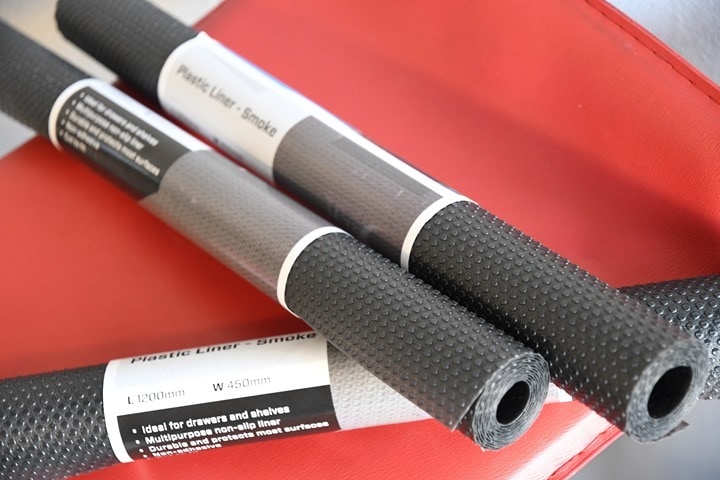 Here's some random box contents on it: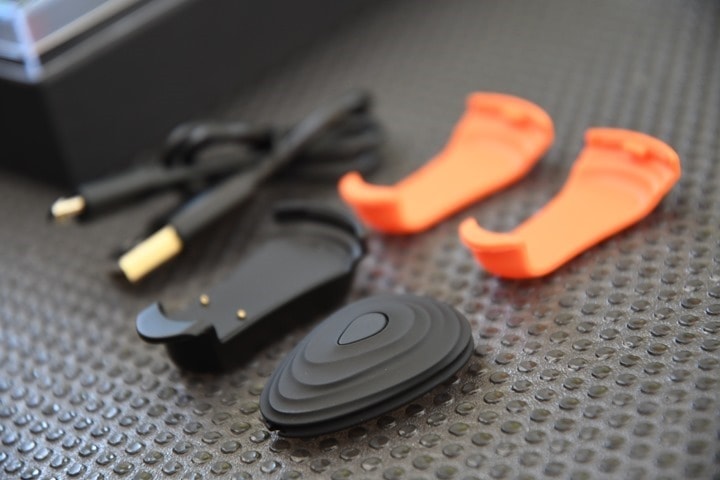 See, not too shabby.
And in case you're wondering, this is where it was shot: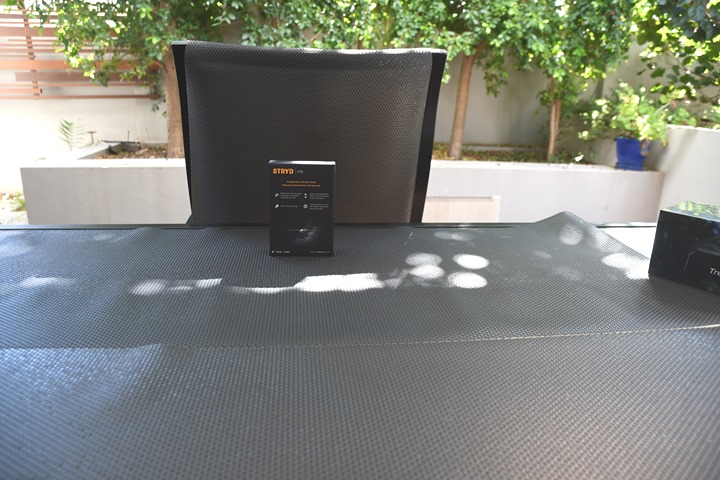 It's kinda the wrong time of day to take photos, because the sun is managing to hit on the table in a funky way through some trees, but an hour or so either direction and I'm all good.
Makin' lemons outta lemonade I am. Although, I can't really complain about having to move my unboxing table outdoors where it's sunny and about 90°F (32°C) today.
3) A night run to the river
You know you're either an endurance athlete or have kids when your Saturday nights are spent running.  In my case after the kiddos went to bed I headed out for a night on the town…in my running shoes.
I decided on a simple hour-long run, squeezed in between putting the little ones to bed and making dinner.  I'd follow the mostly well-lit path into Fremantle, and then continue on along the Swan River and the port toward Perth.  After which I'd cross the river once, and then double-back over again a short bit later on another bridge.  I always like making a little lollipop at the turn-around points of my run if I can.  Just something about straight out and back GPS tracks that I find visually unappealing.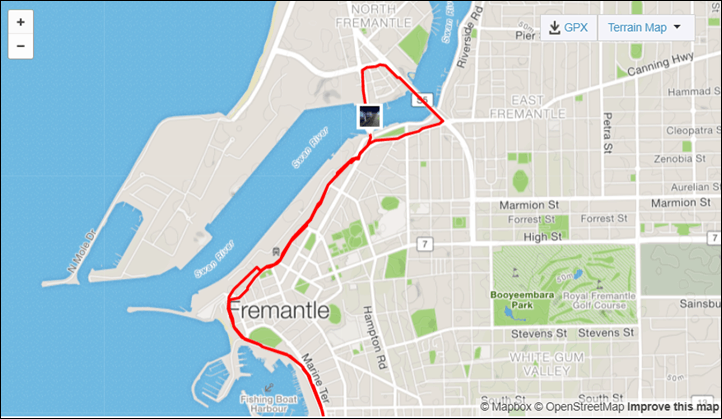 Because it was a night run, taking photos while running is generally a losing proposition.  So I only stopped once to take a single photo on the bridge.  I had mentally forgotten the train track bridge was there, otherwise it would have been a cool pic of the giant cargo ships in the port. Certainly if the train had come by, that'd have been cool too.  But of course, it came by immediately after I stepped off the bridge.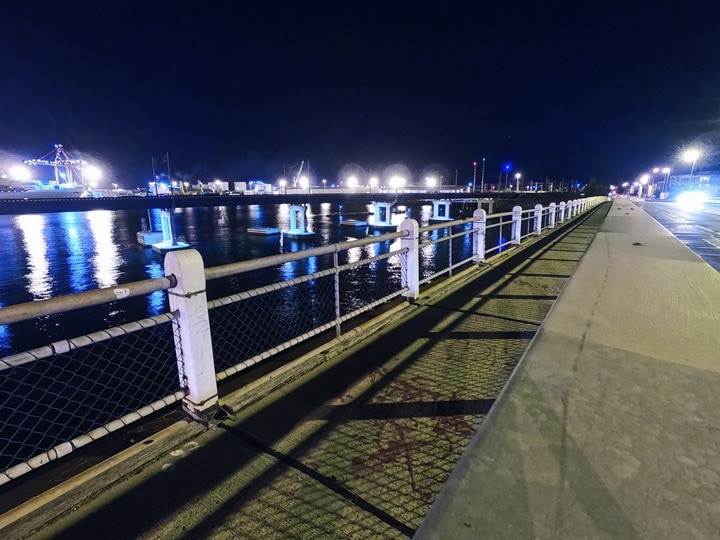 Still, it'll do donkey. It'll do.
And like last week, the best part about running at night is the winds die down and the heat from the sun goes away. Oh, and it's just nice and quiet.
4) Final product shots for the FR645 review
In between a few other things I got around to shooting some of the product shots I need for my Forerunner 645 In-Depth Review, which is slated to drop sometime this week.  The units started shipping out last week, though I've been using the watch since December.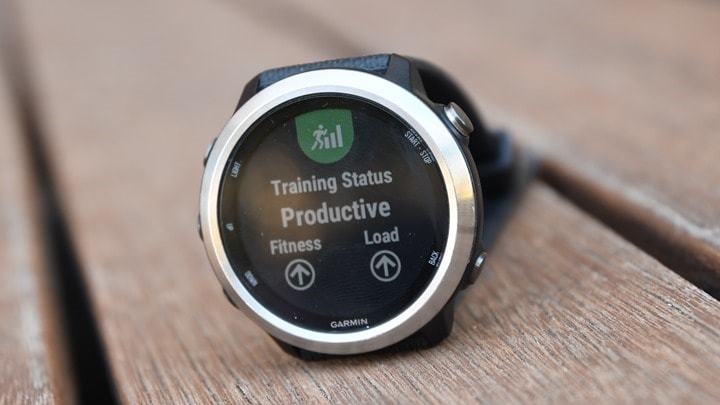 Garmin had initially planned on shipping that back in late January, but software held things up a bit. On the bright side they continued making units and stockpiling them, so virtually all backorders from most major retailers were fulfilled last week (at least on the Black/Music variants).
At this point the only thing that would hold-up my review would be if Garmin isn't going to make available Garmin Pay or the music streaming apps quite yet. Internationally iHeartRadio doesn't work, though I played with it on the FR645 the last time I was in the states (and can again next month when I'm back in the states).  So I'm actually waiting on Deezer, which does work internationally.
Then there's Garmin Pay, which doesn't appear to be turned on yet for everyone (though it's already working on the Vivoactive 3 that came out last fall).  Of course, the main limiter for most people on Garmin Pay isn't actually Garmin, but rather, their banks not being linked up. Someday perhaps.
I will say though that it's been amazing here in Australia with contactless payments. I haven't taken out any cash since all the way back in Adelaide the first week at the Tour Down Under (purely to buy from some market food stalls)…the second week of January!  And I haven't used a physical card since around that time as well.  Everything just tap to pay with my phone.
In all my travels around the world, I've found no country as 100% universal in contactless payment as my time here.
5) DHL shows up on a Sunday and a Holiday
I mentioned this in a tweet a few days ago – but I'm continually impressed with DHL here in Australia.  As I write this, it's Monday morning, and the DHL guy just came with a box of goodies.  That might sound normal to you, but in reality, it's not. See, it's a national holiday.
And in fact, he also came yesterday, but we were playing at the pool.  That day?  Sunday of course.
Maybe I'm just skewed from living in France where I can barely get my DHL guy to deliver on a weekday consistently, let alone the thought of a Sunday or a national holiday. Wow!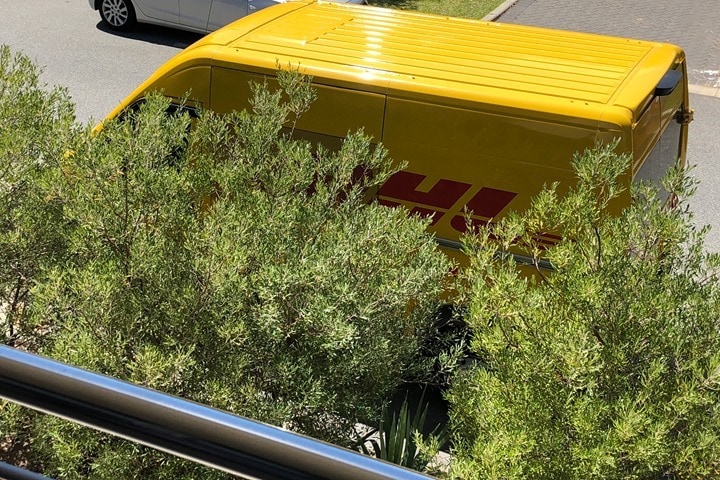 As for the box itself, it had a handful of things in it from my US forwarding address. The more exciting stuff is coming tomorrow via FedEx…but they don't deliver on holidays or Sunday's here.  Though at least the package has cleared customs at the airport nearby.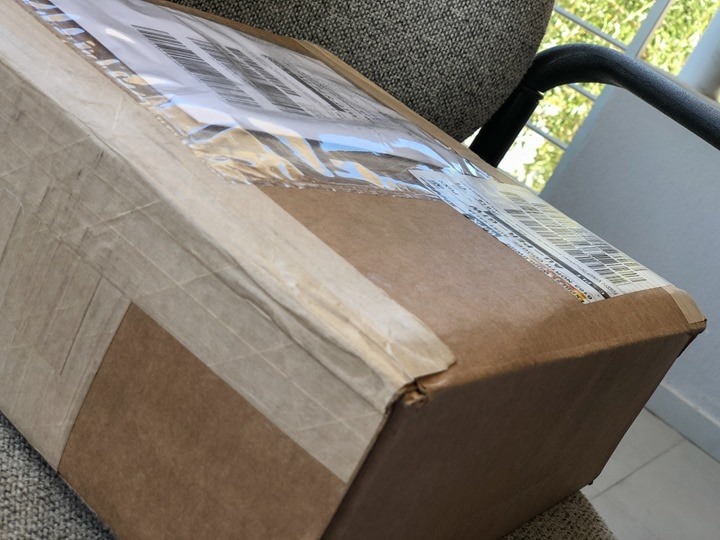 Most of what came in today's box wasn't so much DCR-related, though I did get the Stryd Live that I bought last month in there. Woot!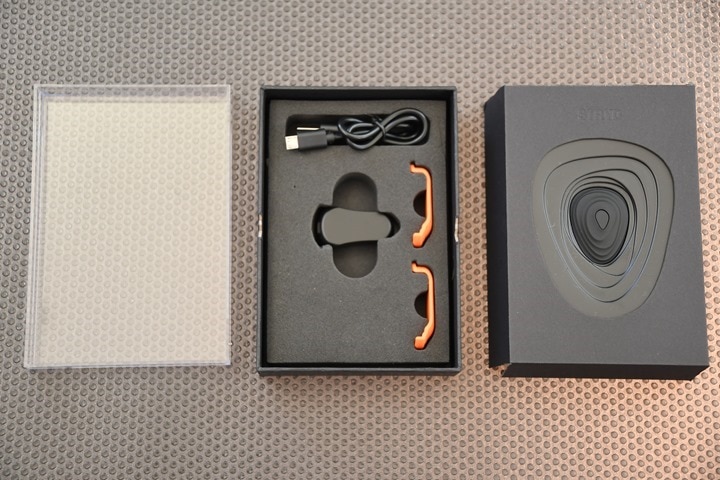 And this RunSocial treadmill speed attachment I bought as well. It basically broadcasts out your speed like a footpod would, so apps like Zwift and such can make it work.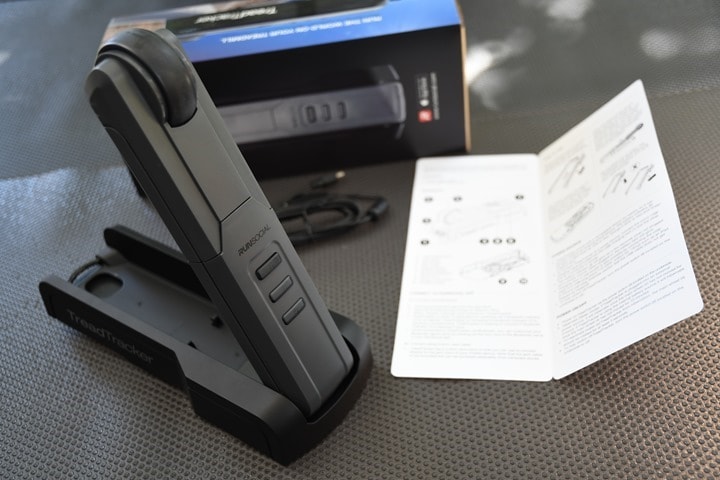 A 10-second test seems to indicate that it's fully capable of tracking my finger speed in Zwift: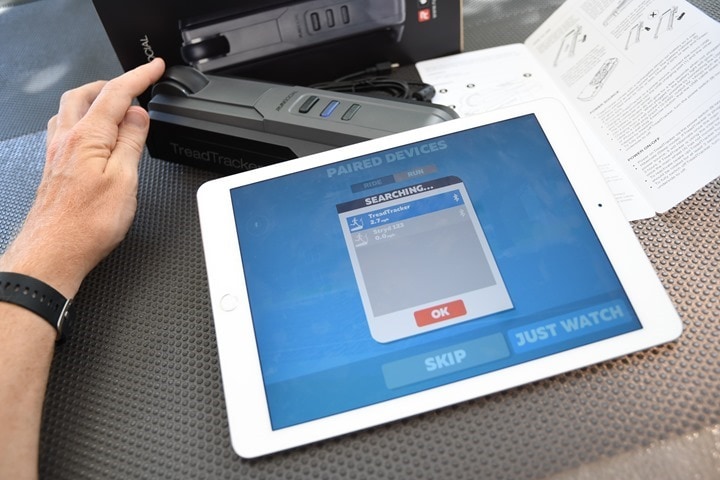 Given it's a tiny bit higher in price than the Stryd Live pod, I'm not entirely sure why someone would buy it over the Stryd Live…but then again, maybe I'll decide that having something semi-permanently attached to the treadmill gives more accurate data or something. Or I just wanted to buy another gadget. I don't know.
And with that, my long-ish holiday weekend is complete.  I didn't really take-off Monday, as I'm spending most of the day trying to knock out the text for the FR645 review. It's gonna be a textual day. Or something like that.
Thanks for reading!