Definitely another beautiful and sunny weekend in and outside the city.  Here's what I was up to
1) Fixing shifting and swapping power meters
I'm constantly swapping power meters and gear on my bike.  Which, can lead to things being non-optimal, primarily in the shifting department.  While in theory you can easily swap two crank sets without much complication, that breaks down a bit when it comes to also swapping bottom bracket types.
I tend to 'require' manufacturers send me power meters of a certain bottom bracket type, since I dislike having to constantly swap bottom brackets.  For the most part, I prefer GXP, because it also means I can easily attach a spare left-only unit onto it as well (since I have a few of those lying around – i.e. a Stages unit).
In any event, when swapping bottom brackets you also get cases where there's slight differences in spacers, which means one's shifting goes to shift.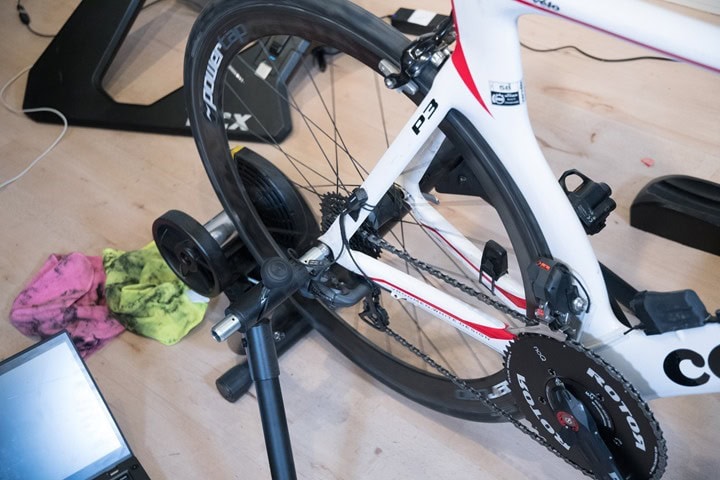 So, I spent some time fixing that, and then some time swapping out other power meters around.  It's relatively easy to fix shifting, but it can just be time consuming to get it just right.  Plus, I usually end up cleaning the drive-train too.  Though, this time I went with the half-ass approach because…I was feeling lazy.
2) I can paint!  Or not.
Friday evening The Girl and I headed over to our friend's restaurant – Zia – for an evening painting class.  It was part of a test event they were doing to see how well the concept would work.  We thought it was painting chocolate (like we did last winter), but apparently we slightly misunderstood.  No chocolate was involved.  But, there was free wine/cheese/meat.  So, that's positive.
The canvases had light sketches on them by the painter there, and then you could fill it in with your own colors.  Or, just do your own thing entirely.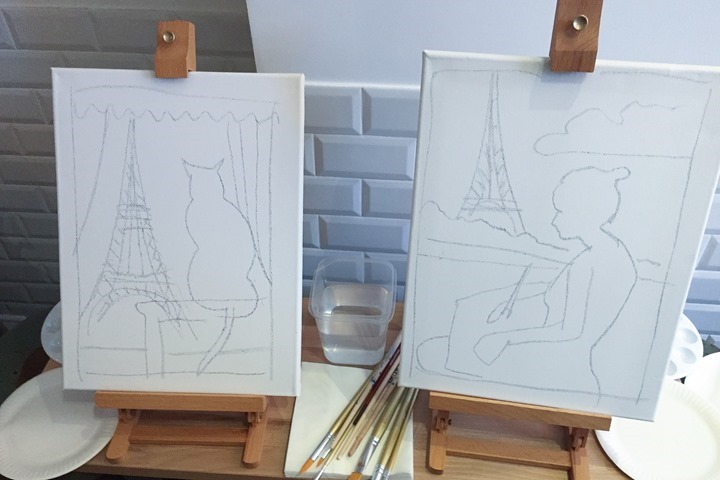 I'm going to note upfront that it's likely you're going to spit out your coffee when you see my painting.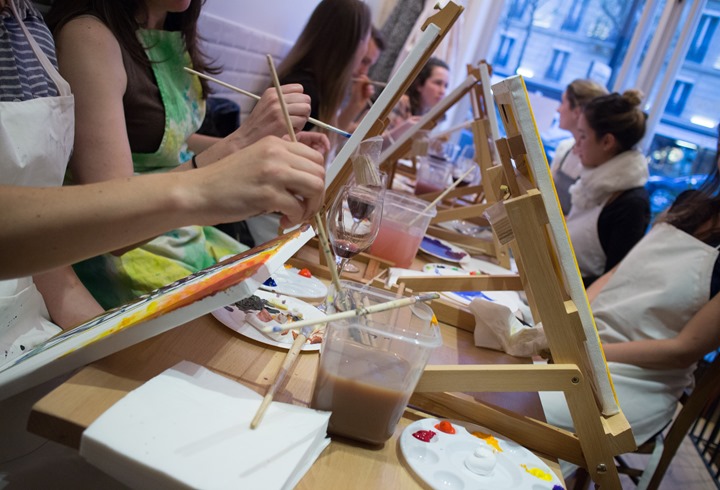 Oh, this is my painting.  The masterpiece on the right.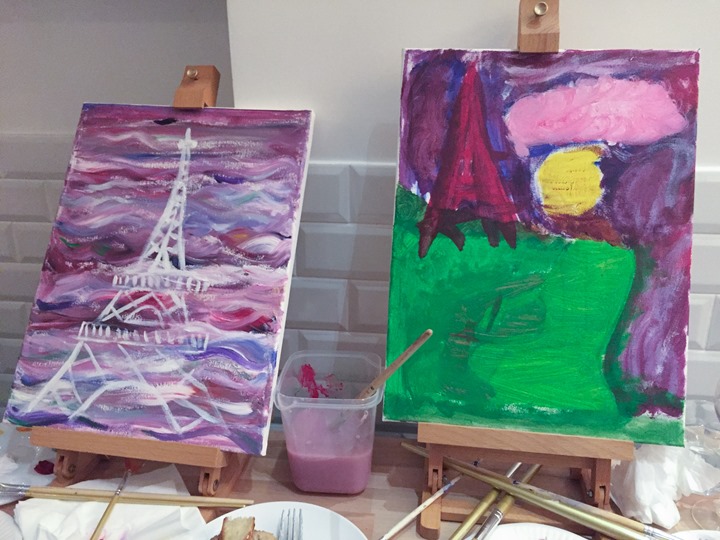 Meanwhile, this was The Girl's painting, on the left.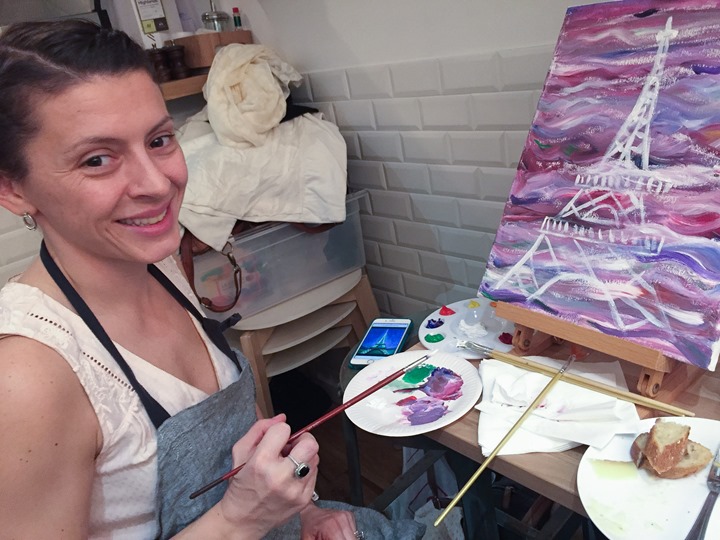 And this was everyone else's paintings.  Some folks trying to salvage my painting, but it didn't much help.
I can verifiably say my painting is the worst of the bunch.  Also, what the hell is up with that cat below mine?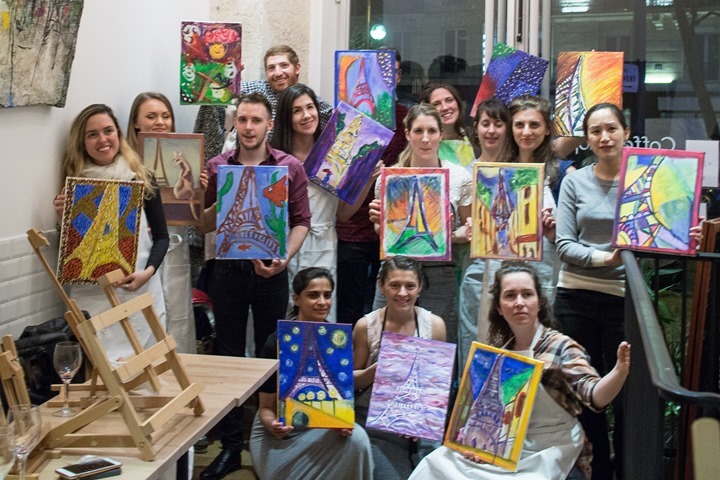 Seriously cat-woman? Over-achiever.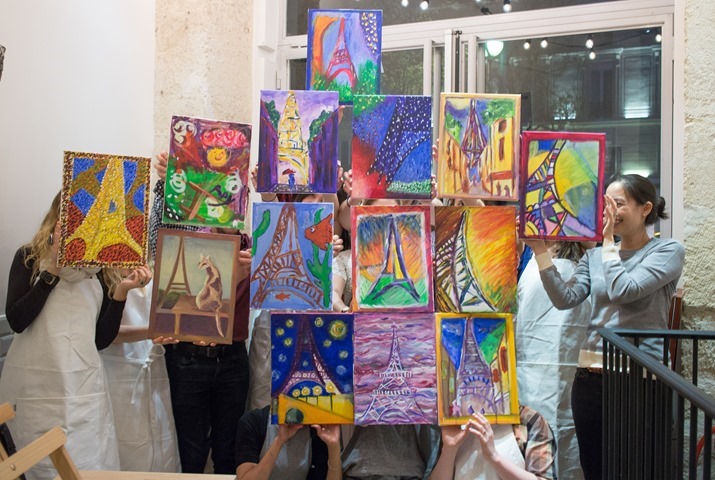 I have nothing further to say about this.
3) Looking for cheese
We weren't looking for cheese per se, but somehow it just happens here.  All…the…time.
We were actually looking for things at the market for dinner, but somehow ended up with lots of cheese.  I blame The Peanut.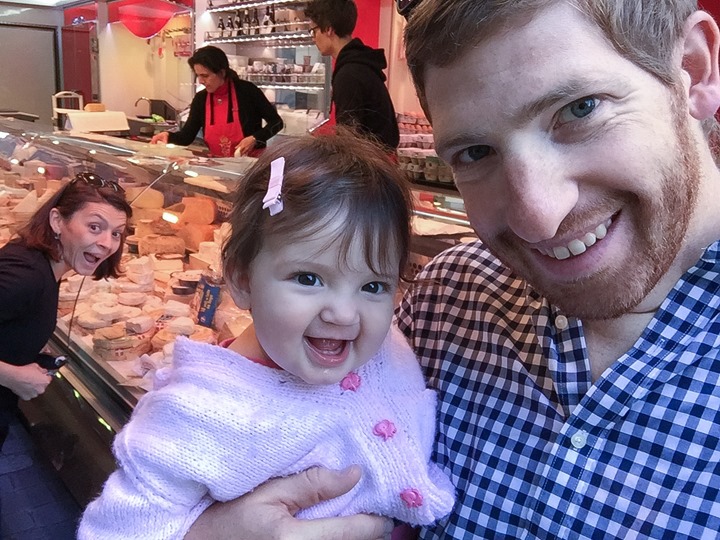 In the end, The Girl made a risotto, of which I have no photos.  But I do have a photo of some of the cheese: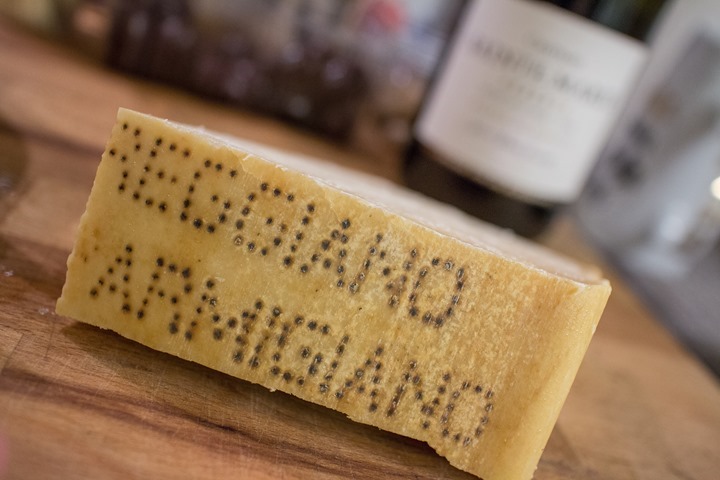 Mmm…cheese!
4) Riding with some gear
I played around with Strava's route builder to build myself a route for Sunday's ride.  I tend to like to use the route builder over something like Garmin's Round Trip Routing, because I know the 'best' way out of the city, determined through years of riding here.  So I went out towards Versailles, and then from there I mixed up a bunch of other snippets of other people's rides to route my way back in, after some wanderings.
I used the Bolt for navigation since it was easy to sync.  Sure, it didn't give me turn by turn (because I was using Strava instead of RideWithGPS), but I was able to just follow it just fine.  Inside the city is a bit tougher with breadcrumb-only in big intersections, but outside the city is fine.  Plus, I didn't need it in the city.
Also, I was using the Xplova unit again.  Just because.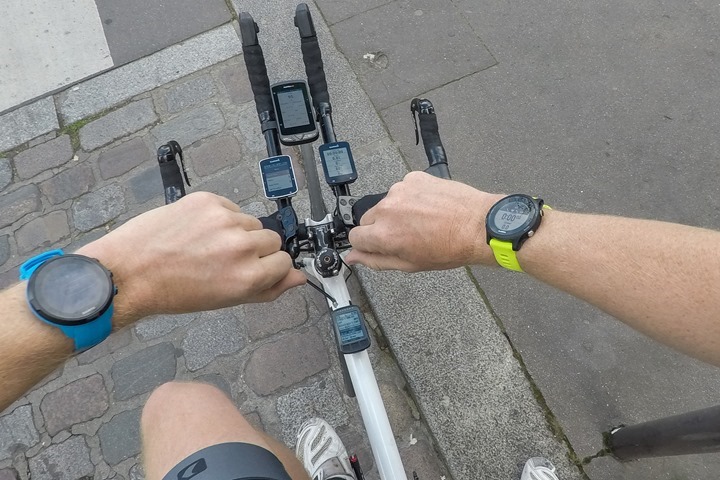 Actually, I had a fair bit of gear on me:
Watch: Suunto Spartan Sport Wrist HR
Watch: Garmin Forerunner 935
Power Meter: PowerTap P1 Pedals
Power Meter: ROTOR 2INPower
Power Meter: PowerTap G3 Hub
Head unit: Garmin Edge 520
Head unit: Garmin Edge 820
Head unit: Wahoo BOLT
Head unit: Xplova X5 (Acer)
HR Sensor: Scosche Rhythm+
HR Sensor: Wahoo TICKR X
Action Cam: GoPro Hero5 Black
Ok actually, perhaps that's a lot of gear.  But everything has its purpose.  Additional heart rate sensors for comparison data on the Suunto Wrist HR.  Additional power meters to compare on the ROTOR.  Additional head units to compare to each other and then capture all the power and HR data.  Plus, for in-testing units, I have a backup copy of their data on another head unit in case the un-tested one craps itself.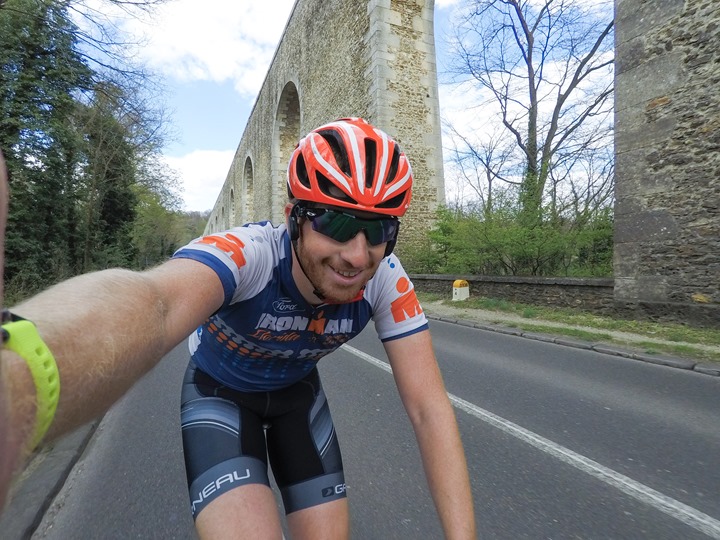 Oh – as for the ride?  It was nice, but I remembered why I hate coming into the city from the south on a bike: It's just messy.  It's much cleaner to simply arrive into the city around Issy, and then traverse along the river.  Far fewer blind intersections for cyclists.
5) Late night cookies
Last but not least, The Girl made late-night chocolate chip cookies in the wee hours of Sunday evening.  Sorta like a cruise ship with the midnight cookie buffet or something.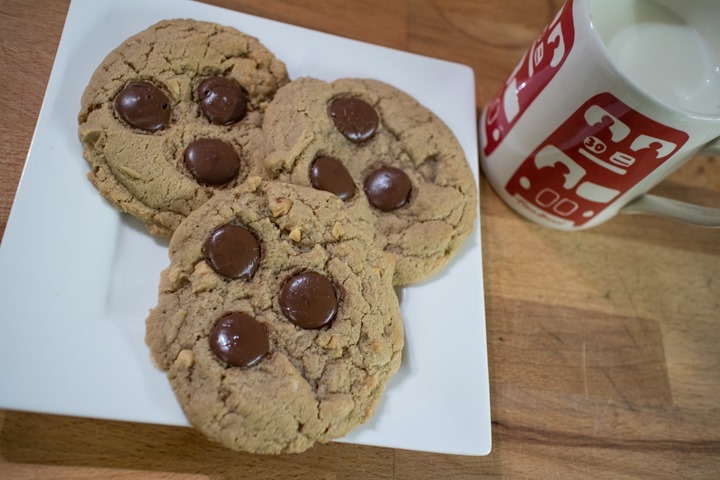 And that's all I have.  Cookies seemed like a good place to end.
–
Oh…wait…on Monday, some folks flew into town from Boulder and there was this.
Have a good week all!