The last and first weekend of the year!  Just two different years that is.  Here's what I was up to as I kicked off 2017 and said goodbye to 2016!
1) There was much packing and prep
This weekend was largely about prep.  Which I suppose has been the theme of the last week.  Prep for CES.  Prep for January.  That is, all of January.
First up is CES (Consumer Electronics Show) later this upcoming week – so there are tons of things I'm getting ready for that, related to product announcements and such.  But also, prep for the rest of January.  That's because after today I'll spend precisely 9 hours home in Paris the rest of the month, just time between two flights after CES.  That's it.  So I'm literally prepping for a month's worth of reviews and posts.
While I've gotten a good bit written, much of the content is still to be completed.  But photos are trickier.  Take for example power meter reviews.  I've got two reviews that I've now completed the data portions for (4iiii Precision dual variant, and the WatTeam Gen2).  Meaning, I've done all the riding I plan to for those reviews.
The text and data portion I can do anywhere in the world, whereas the photography I have to do at home since it's attached to those bikes.  Thus I frame out the entire review and ensure I've got exactly the shots I need.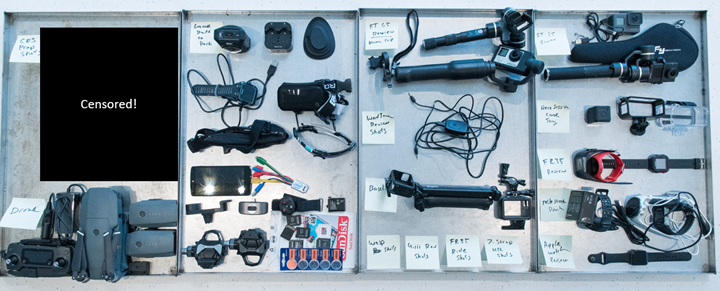 The way I organized this on Friday and Saturday was using baking sheets at the Cake Studio.  This allowed me to ensure everything was nice and tidy – and also easily movable around.  Everything on these sheets had to be shot, either indoors or outdoors.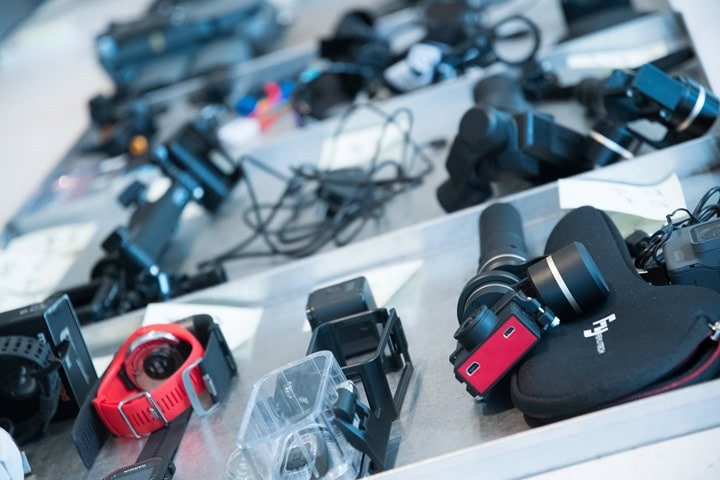 Of course, plenty of these posts will have photos taken elsewhere on earth (especially watch shots).  But things like comparison shots on the rolling pin and weights, I do ahead of time.  I don't want to lug around all that stuff everywhere I go.  My bag is already full of actual gear to test (it weighed in at 60 pounds this morning at the airport).  It's death by a thousand cuts when you start adding in small gear to play with.
2) A New Gimbal!
Speaking of gear to shoot, I had the Feiyu Tech G5 gimbal arrive this past week, and got to playing with it over the weekend.  This gimbal is notable because it's the first designed for both the GoPro Hero5 as well as the Garmin VIRB Ultra 30.  And I was out trying both cameras with it.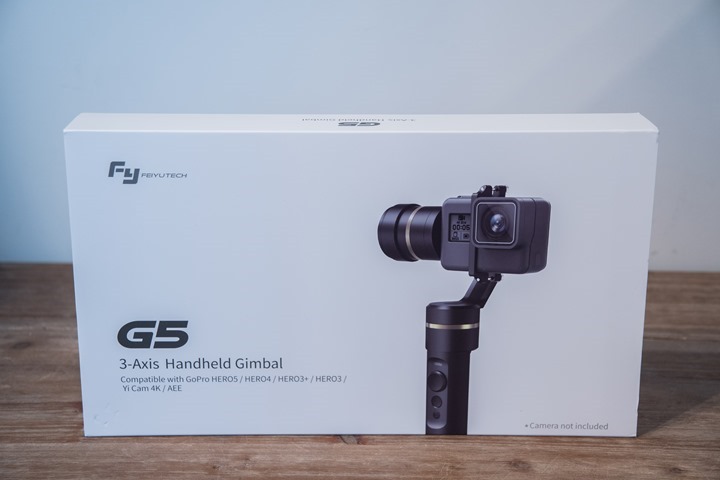 It's also water resistant/splash proof.  Though of course, I may or may not have stepped that up a wee bit!  Go big or go home?
So far so good, I'm impressed.  It even has a thumb-control joystick for actually controlling the gimbal head, so you can move the direction of it.  While it sounds silly at first, I found it super useful on the bike actually – more than I thought I would (I've long used hand-held gimbals to get various bike shots).
In any case, the review should be up in the next 7-10 days, since this is a pretty straightforward product, and I'm literally beating the @#$#@ out of it already.  I saw nothing about waterboarding being illegal in the Geneva Convention when being performed against gimbals…so…check.
3) A really cold ride
Saturday late afternoon I headed out for a ride.  It wasn't super-cold by Swedish standards, but it was cold by Paris standards.  About 27°F/-3°C.  It was the coldest we've seen this season, and generally about as cold as it gets in Paris.  It rarely snows, and rarely gets much colder than the freezing point.  It always sits annoyingly just above that – rainy and a few degrees higher than freezing.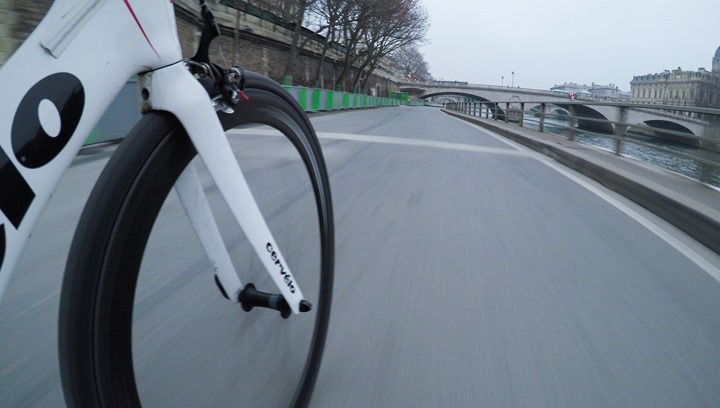 In any event, I kinda-not-really bundled up and started riding.  My goal for this ride was largely power meter testing, along with staying half-way warm.  I really need to invest in better winter cycling gear – since I haven't purchased new stuff in…a lot of years (probably 7-8 years).
My ride was mostly back and forth along the river on a section of roadway they closed this past fall.  On a miserable winter day around dusk like this, it's perfect – as it's basically desolate.
Thus aside from the random runners (above), I'm able to maintain speed/effort without worrying about dodging dogs and kids (and their parents).
While many others would be excited about the potential of this road's conversion to a pedestrian area for warm summer use (and that'll be great), I'm most excited about these dark winter nights.  It's a great and quiet place to ride and run, all within just a few hundred meters of home, right in the absolute center of the city!
Oh, and the gimbal footage coming back looked great.  The GoPro Hero5 Black wasn't even in any low-light mode here either, just regular mode, impressive given how dark it was by the end of the ride:
Not too shabby!
(Nitpickers corner: The red light I ran isn't a red light for cyclists there.  The little triangle on the light post explains that.)
4) Flew across the ocean
As the sun rose on 2017, I was making my way off to the airport.  Oddly enough, despite my comment above about the lack of snow in Paris, there was actually snow at the airport.  Not really any in the city, but some 20-30 miles away it must have been cold enough for a light dusting.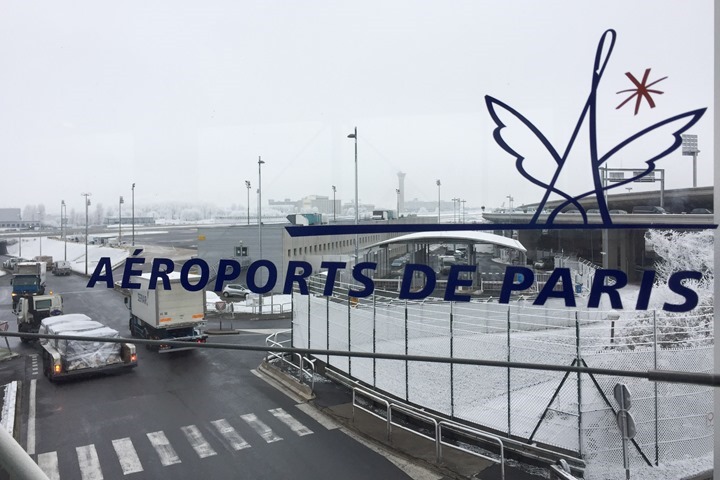 From there it was a 10-hour flight to Dallas, my connecting airport for the day.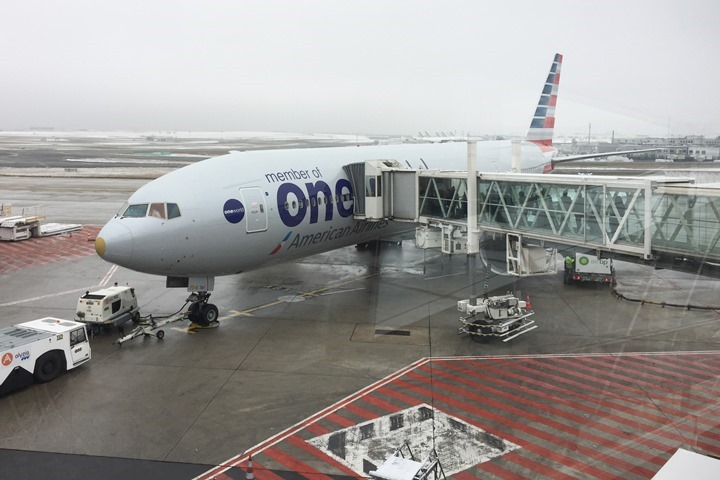 Sadly, I didn't have a window seat on this flight, so you'll have to do with a cockpit photo afterwards.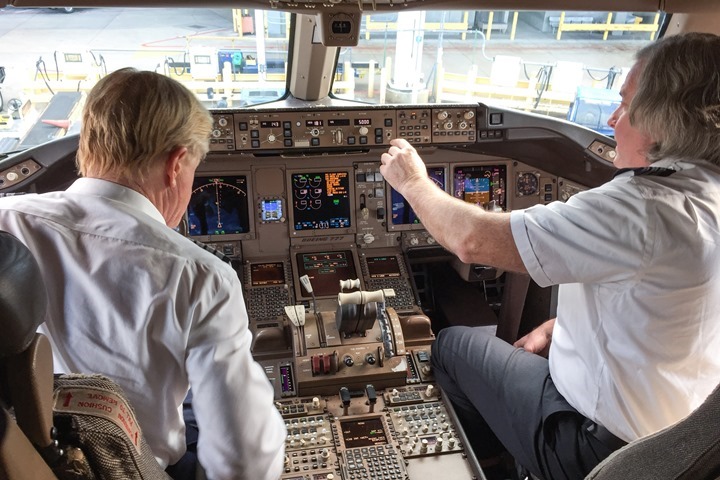 And then another few hours of layover before a few more hours of flying off to Las Vegas.  All in though, I got a crapload of posts done, perhaps even more so since the transatlantic flight lacked WiFi (both a blessing and a curse).  I find that I tend to get more raw writing done without WiFi, whereas I tend to get more final/ready posts done with WiFi (since I can fill in links/etc…).  Luckily, since it was a holiday in most countries, e-mail/comment volume was exceedingly low – thus making the catch-up pretty easy upon landing.
Sidebar stat: In my first full calendar year (2016) sans-full time job that focused on travel, I still ended up travelling a fair bit.  I logged 101,000 butt-in-seat miles flown on Star Alliance, and another 15,000 or so on Oneworld.  Plus another 10,000 or so miles on various random European airlines that didn't count for squat in frequent flyer programs.  In doing so I managed to retain United 1K status for my 15th year in a row, though lost British Airways Gold and ended up with Silver.  My status year is in the summer, so it kinda worked out this past year.  Either way, that's best I can tell the lowest travel year I've had in 15-16 years, where I usually cleared 200,000 miles flown each year.
5) Hello Las Vegas!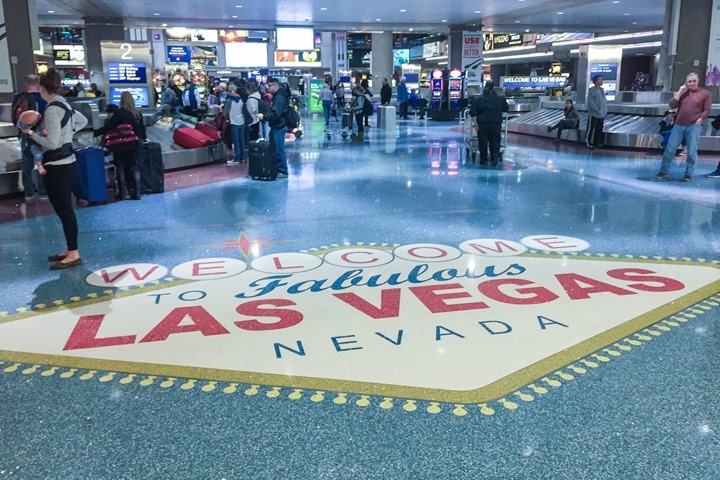 Last but not least – I have arrived in Vegas!  Which, after all is said and done is about all that I have to say.  It's a long travel day, and I've got some busy days ahead.
But more on CES 2017 and some initial thoughts on that tomorrow.
Thanks for reading – and have a good week ahead.  It's gonna get crazy busy around here – by far the busiest week of the year!