After spending last weekend down in the South of France, we were back home this weekend, and here's what we were up to!
1) Unboxing new gizmos
While there were many gizmos and gadgets that arrived over the past week (such as the Polar M600 and Suunto Spartan Ultra), they didn't all come in one box.  No, many boxes.  So by time I got to the weekend I was still playing catch-up a bit.
One such product in the pile was the Tigra Trio: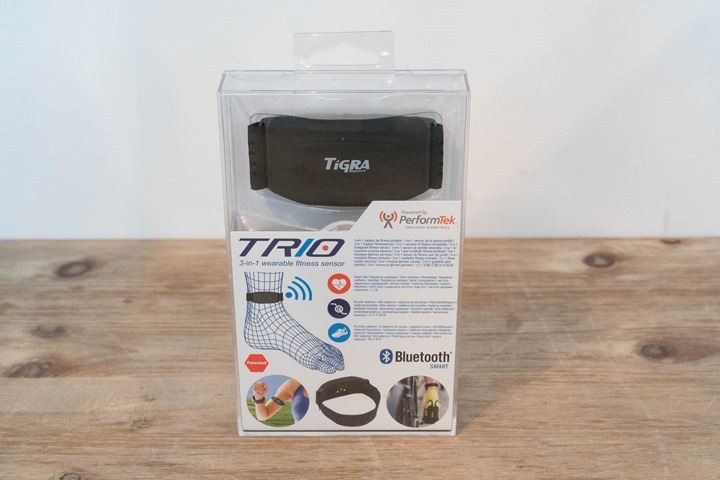 The product is an optical HR sensor strap that utilizes the Valencell optical HR sensor technology.  But more than that, it can also transmit cycling cadence as well as running cadence.  Essentially, it's a combo HR sensor and cadence sensor.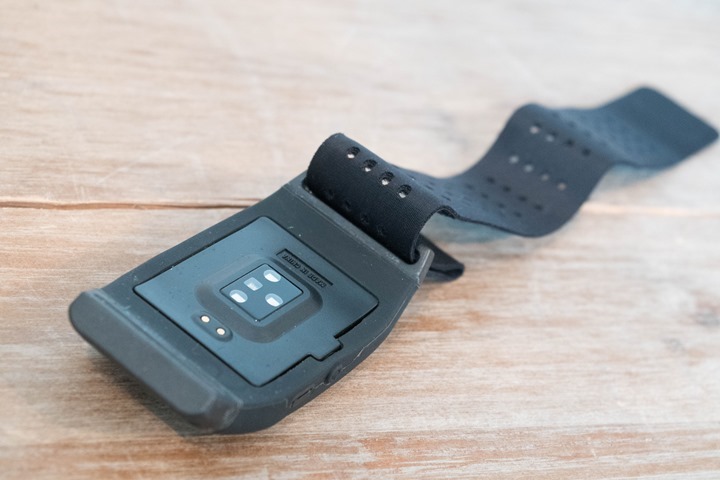 Unfortunately it doesn't broadcast on ANT+, which means you've lost the vast majority of the cycling realm that would have bought such a combo cycling cadence + HR sensor.  But, I was able to pair it up with the Suunto Spartan Ultra, which I'll talk about briefly later on.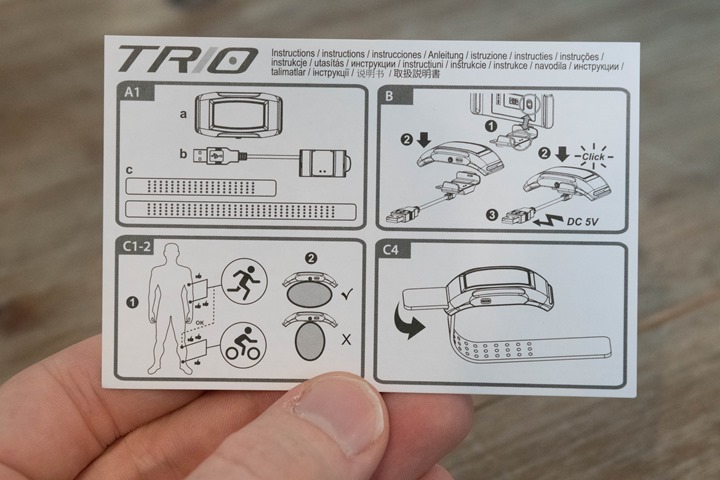 Btw, totally random trivia for you: Their intro video as seen on the homepage of their site, was apparently shot directly in front of the DCR Studio here in Paris on the quai (0:15 marker to 0:19 marker).  Obviously I doubt that they knew that at the time, but I did a solid double-take when I saw it tonight.  It's the same spot where I shoot most of my YouTube videos.  In fact, the very spot she's running in the below shot is where I shot the intro/ending of this YouTube video about GPS accuracy on the Suunto Sparta Ultra.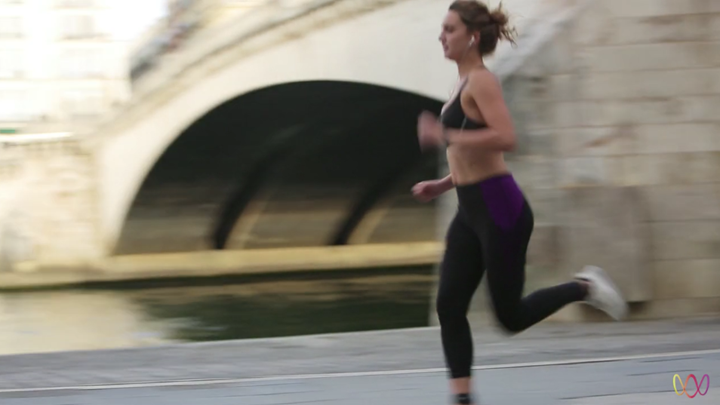 In watching through, the entire video is shot in various spots around Paris, much of it pretty close to the Studio.  Small world!
2) A foodie afternoon
Saturday afternoon we decided to go out for a bit of a wander.  We started by going pretty far…the building next door.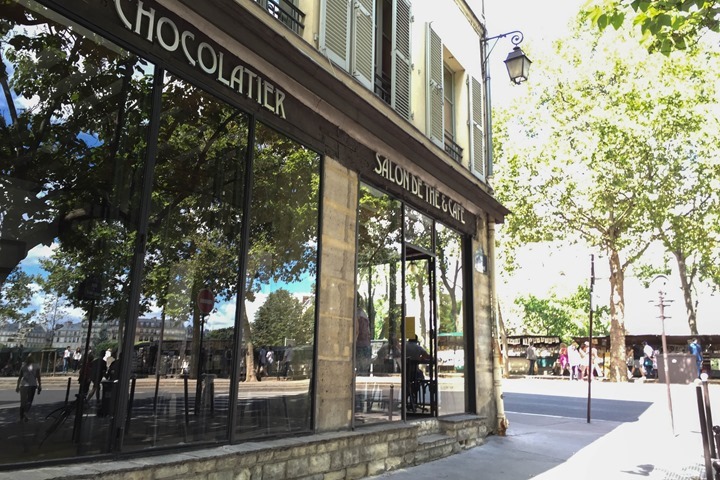 A new patisserie (A. Lacroix Patissier) specializing in over the top French patisseries was having their opening day, and we decided to drop in.  We'd been watching the build out over the past few months, after an insurance company moved out of the space.  The particular space is stunningly beautiful and in an amazing location.  We had poked around a little bit at what it might cost (toying with the idea of a café of sorts) when we first saw it go on the market, but it got snapped up incredibly quick.  Apparently a number of entities bid on it, including some major brands.
So we were ecstatic upon walking in to find it's family owned by a French trained pastry chef, his American business-focused wife, and their little boy.  All of which were present. It's great to have both more family owned businesses in the area, but also just ones that you can chat for hours about the 'joys' of starting and running a business (or two) in France.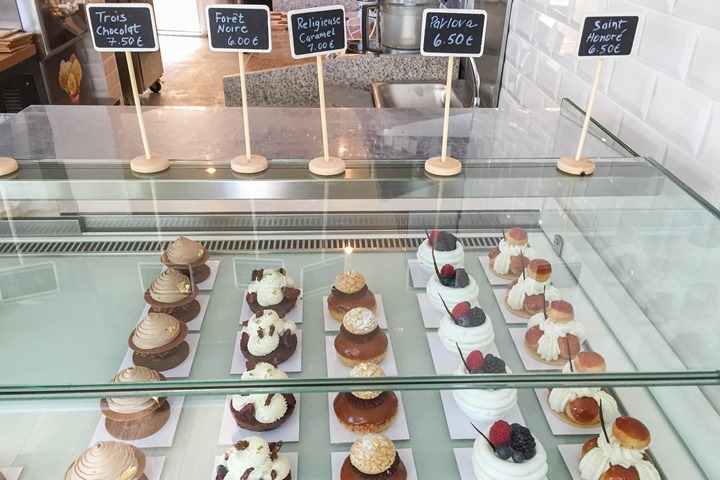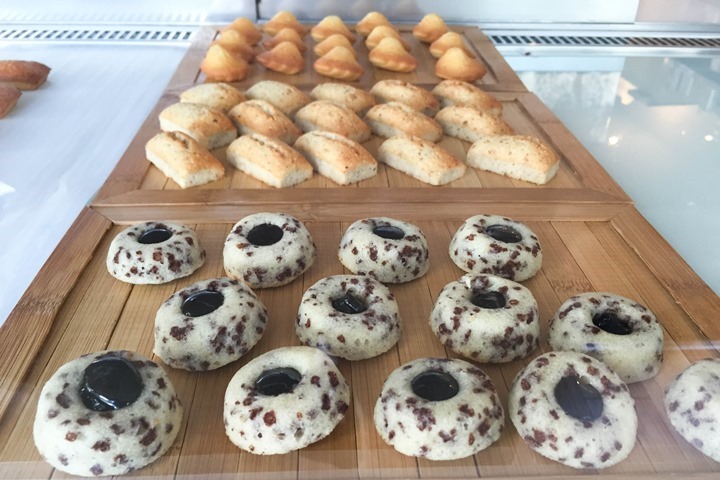 In any case – the pastries were fantastic, and I suspect with it being like 4-6 seconds from our front doorstep, we'll be there often.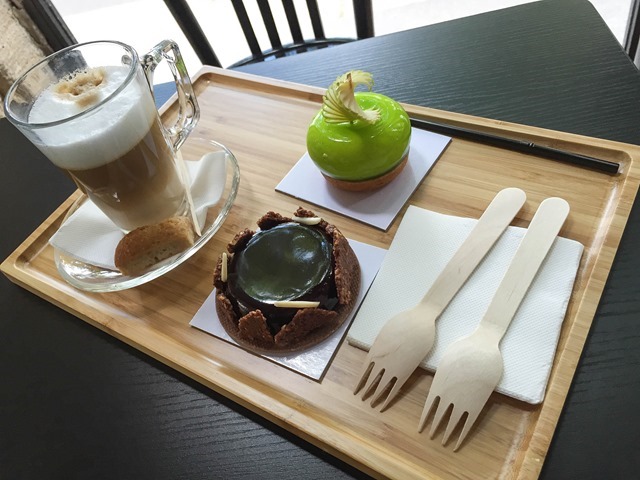 Afterwards, we headed up Boulevard Saint-Germain a ways to another American-owned small business, Treize, which is one of our favorite stops for brunch.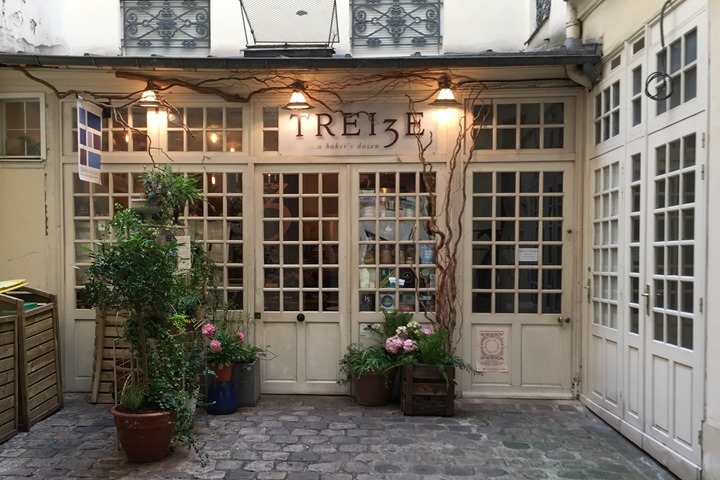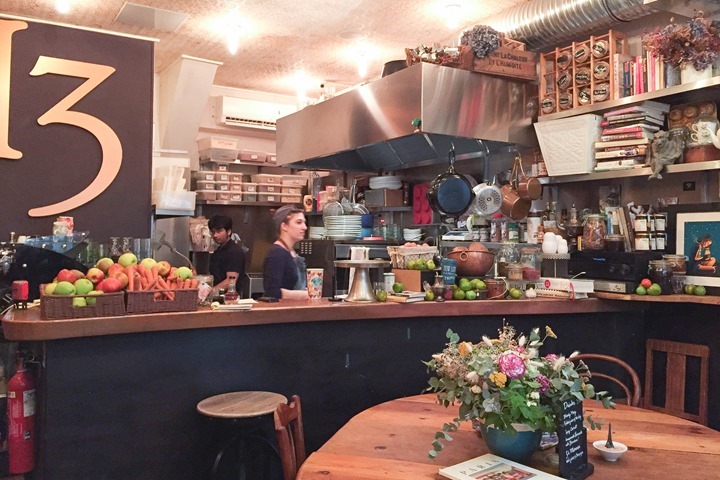 The owner is from Charleston, but has been here 20+ years.  So it's sorta a blend of stylish food from 'The South' and France.  More than that, the place is just over the top friendly.
Somehow we ended up staying there 3+ hours, basically closing down the joint.  Cake may have been involved. Lots of cake.
3) Riding up the cobbles
Saturday evening after returning from our food wanderings, I grabbed my road bike and headed out.  I was interested in getting in a more detailed ride with both the Suunto Spartan Ultra and Polar M600, but also even just continuing to build out my Edge 820 test data for that upcoming review.
And of course, to test out the Tigra optical HR sensor.  So I paired that to the Spartan Ultra as both a HR sensor and to provide cadence data.  Below is the first position I tried.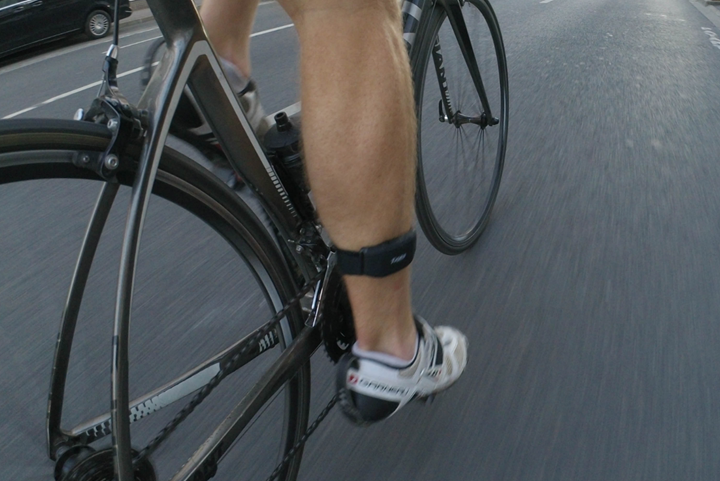 Now for the first portion of the ride I was getting wonky readings with the Tigra.  So I ended up moving it up my leg a bit more and changing the position.  That seemed to solve the readings and bring it inline with the HRM-TRI.  However oddly, the Spartan didn't record the HR data that was displayed. :-/  The next day, I'd go even higher up my leg.  You can wear it on your arm, but then you don't get cycling cadence.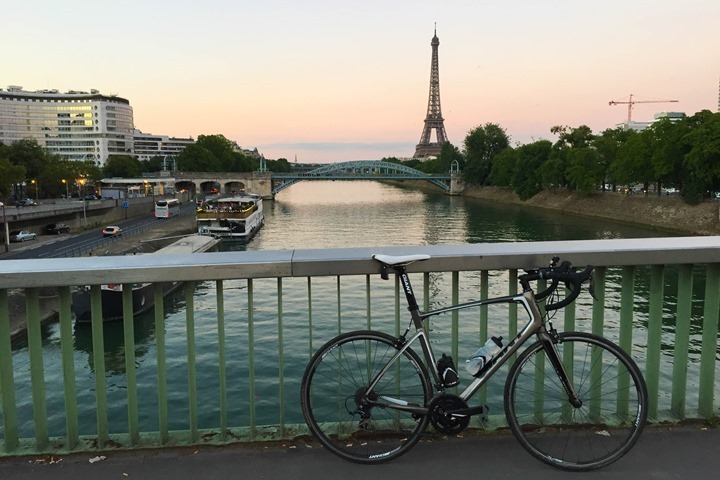 I finished up the ride as the sun set, another beautiful summer evening.
4) More summer riding…and auto shifting
Sunday afternoon Julio and I decided some more riding was in order.  This time I'd switch it over to my Cervelo P3C triathlon bike, as that has Di2 on it.  And I needed an electronic shifting bike (either Di2 or SRAM eTAP) in order to try out this next product, which was the long-awaited variant of the automated bike shifting device  I tested a few summers back.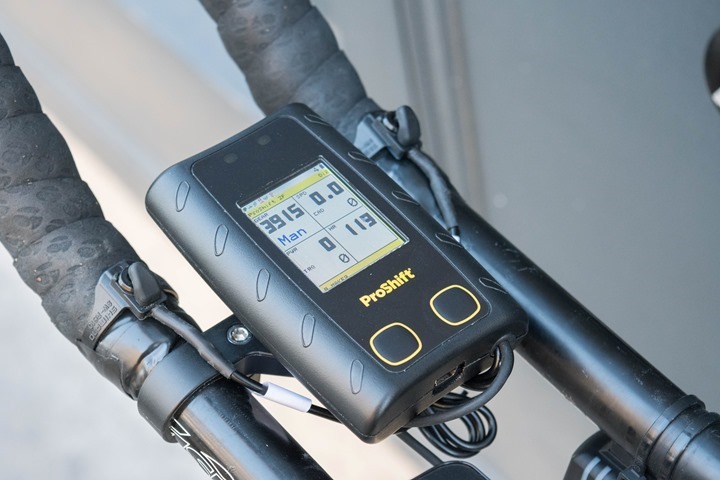 It's called ProShift, and it'll automatically shift your bike for you, based on various parameters.  The most common being what is effectively an optimized shift profile for you.  You do nothing more than ride, and it figures out shifting based on your demands in real-time.  Sorry the below pic is crappy, I didn't take my DSLR on the ride, but will for my upcoming dedicated post on it.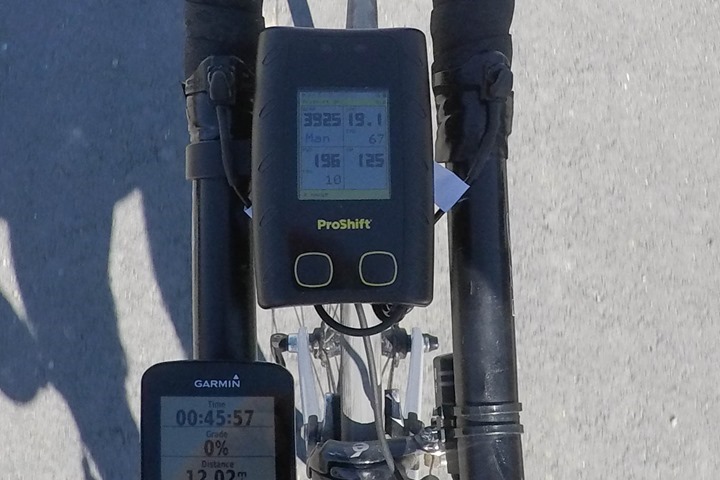 I'll be circling back with a far more detailed post in the next 7-10 days on it and how it works.
Meanwhile, Julio and I spent a bit over 2 hours just wandering up along the river to a giant lake used for rowing, before concluding the ride back home.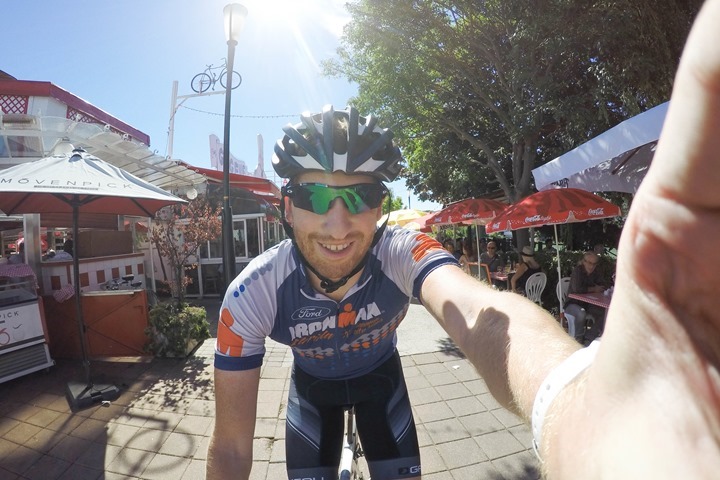 It was a nice warm day, and just a great afternoon to be out in the sun pedaling.
5) Wrapping up the weekend
After returning home and cleaning up, The Girl and I and the baby and Lucy all headed down to the Quai to meet Julio and family for some river-side eating enjoyment.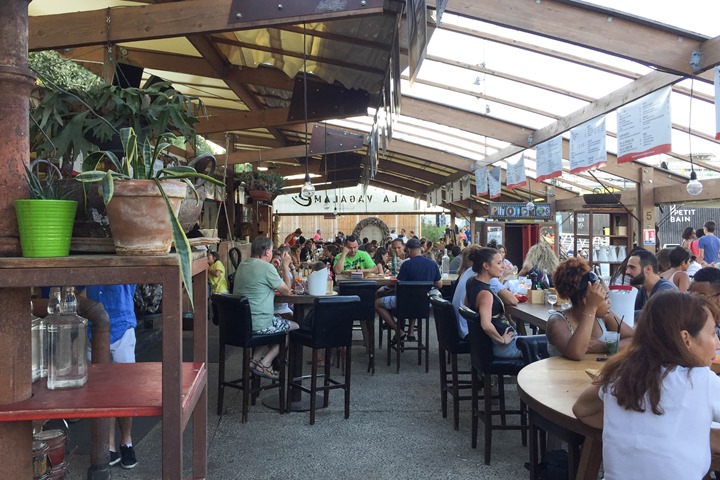 These pop-up restaurants open around May each year, and wrap up in late September, and occupy the vast majority of the quai along the river.  Tons of options, and many of them very good food.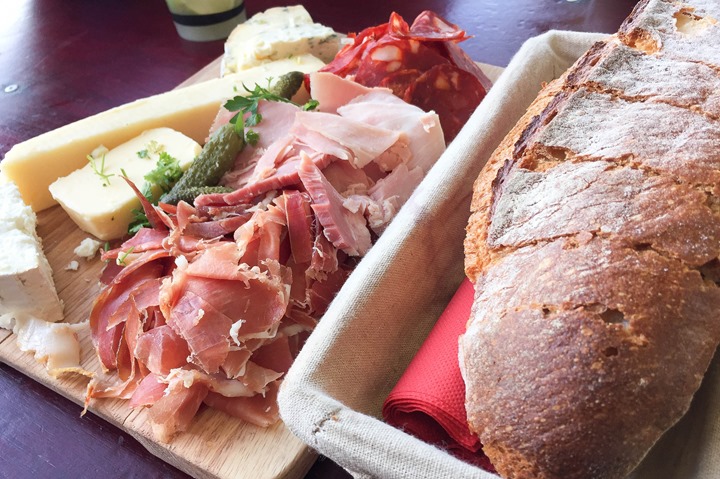 It's been notable to watch the huge shift in security in the past two weeks, a bit after the Nice attacks, especially along the river.  The police (and specialized military) presence is leaps and bounds above what it's ever been here, but especially near the river.  While it's unfortunate to see it come to this, it's also deep enough that there's little concern on our part in living here and going out and enjoying the city.  It's also kinda comforting to know a 4-6 person well-armed military unit is sitting directly across the street from the Cake Studio & DCR Cave.  Thus reducing any loiterers to zero.
Oh, right, the food was great!  I had some pork ribs.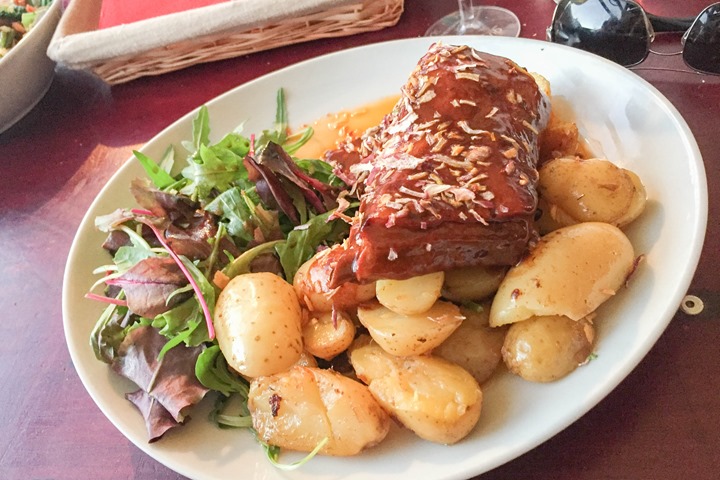 And afterwards The Girl and I walked the two miles back home along the river.  Can't beat warm summer nights!