This weekend was great; lots of fun and totally different things going on.  Here's what I was up to in the rainy city of light!
1) Kodak SP360 4K Action Cam Unboxing
Last Thursday I decided I wanted to mount a 360° cam to my bike for the Paris triathlon.  Sure, I've got the 360Fly cam, but I really wanted to try out one of the handful of 4K offerings (which the 360Fly isn't).  So I picked up the SP360 4K. Of course, even calling these '4K' is a bit of a stretch.
In any case, I pedaled across town and picked up the cam at FNAC, which is kinda like Best Buy in the US.  I had wanted to order it on Amazon, but it wouldn't come in time.  I also couldn't find the dual version, so had to settle for the single-cam version.  The dual version would ensure complete 360° coverage, while the singular version would leave a bit of a black hole below the camera.
After pedaling home I got it all unboxed.
On the unboxing hierarchy, action cams are generally my least favorite.  Simply because they have a gazillion pieces to photograph.  I mean, how many ways can you really photograph a sticky mount?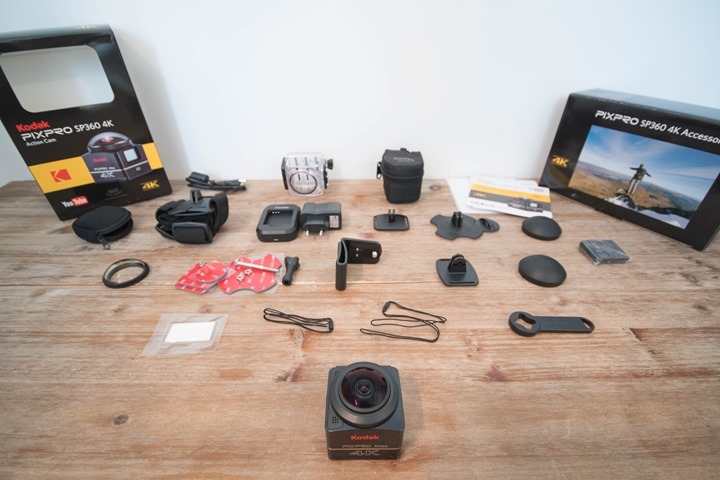 After completing that I got the camera all charged up and the firmware updated.  I also installed the 4K versions of the same crappy apps that came with the non-4K variant I bought a year ago.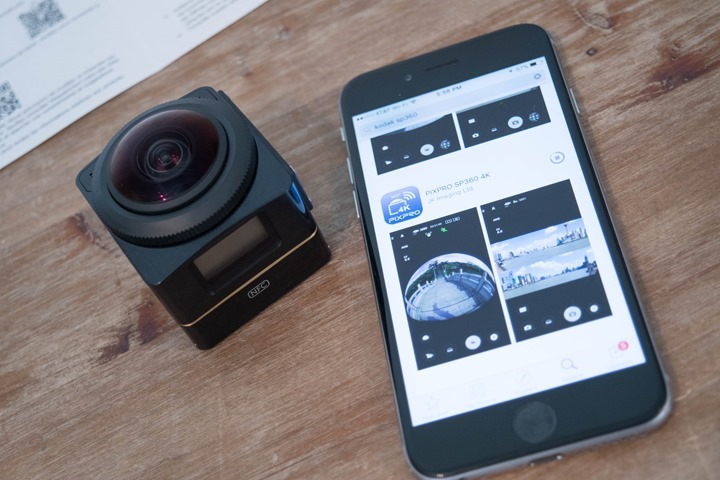 The challenge with the Kodak camera is that it's not really Kodak.  Rather, Kodak just licenses their brand to various no-name companies, who apply it to their products.  In this case, said no-name company is JK Imaging Ltd.  Their skills apparently sit within creating absolutely crazy fold-out paper user interface charts.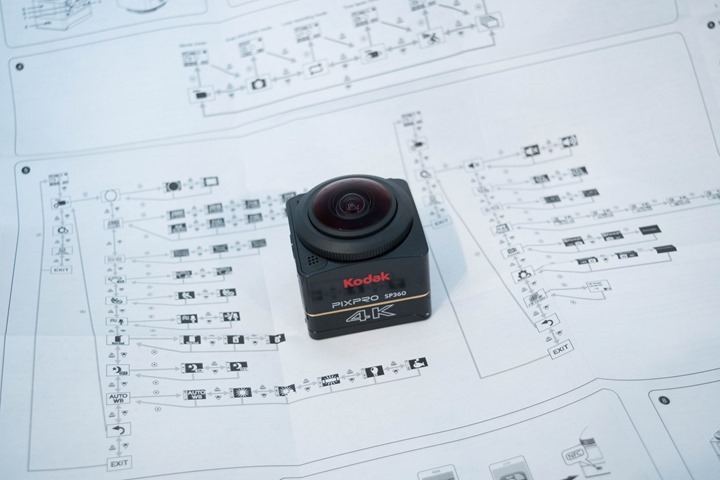 The core of sadness is their software though, which (still) has a high level of suck.  Like, the FUGLY to end all FUGLY.  But it does mostly work (when it doesn't crash), even if functionality is incredibly limited.  It's enough to get things started and the basic settings configured.  But don't worry, I'll come back to this camera in other posts before the week is out.
2) Eiffel Tower Walk Around
After fiddling with my 360° cam, we decided to hit up the town for an evening walk across town a few miles to the Eiffel Tower.  It was a rare beautiful night, as the weather has been largely crap and rain-filled here lately.  Plus, it'd give me an excuse to try out the 360° cam along the way.
The river banks were plenty busy with folks out enjoying the evening.  Not quite as busy as they'd be a bit later, but getting there.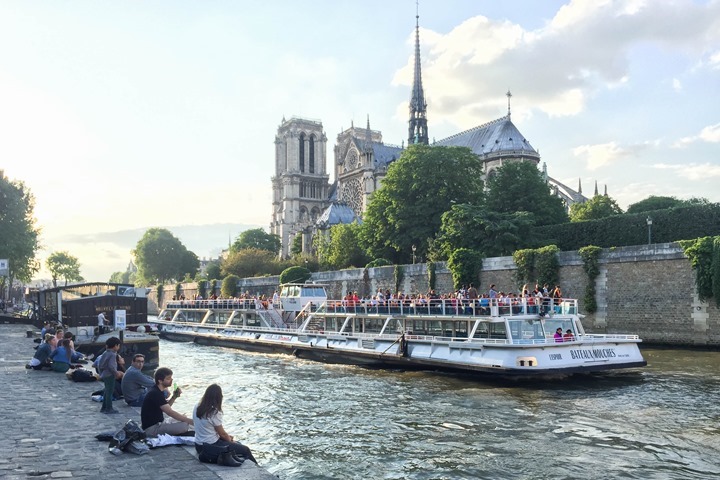 Heck, even in the river there were some new sights.  Living on the river I can pretty much name off any of the regular Parisian boats by engine sound.  However, this one is a new one within the commercial scene.  Looks to be an evening rental for the couple, who were being served canapés while getting a romantic photo session done.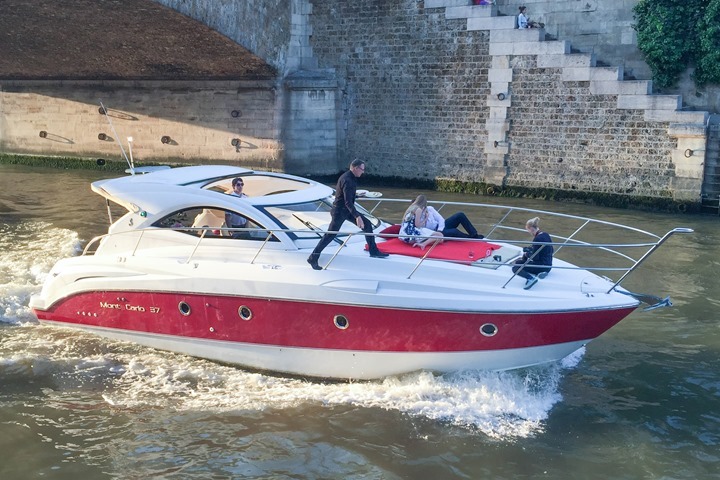 Within this section the river isn't very wide, so everyone on the banks was staring at the couple…which had to be awkward. Also, the boats have to go very slow through this section – compounding that.
In any case, onwards we walked, eventually getting to the Eiffel Tower an hour or so later.  Lucy isn't the fastest walker.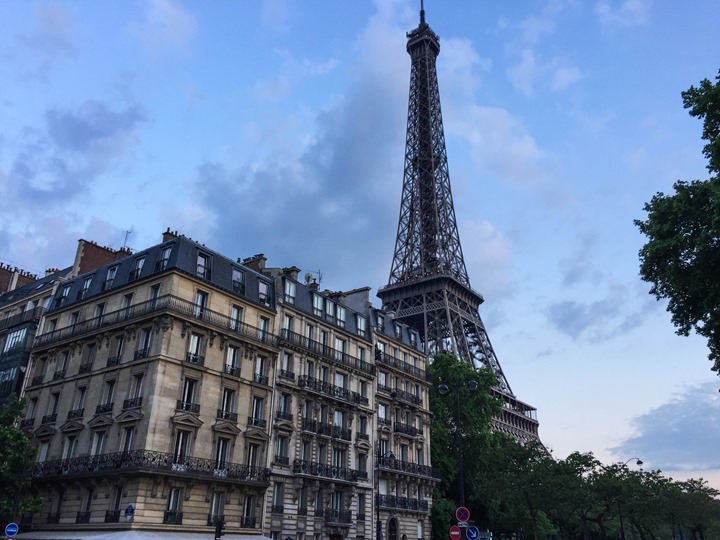 We met up with our friends there briefly, who had been picnicking for a while on the lawn.  Just in time to see the lights turn on.
By this point it was after 10PM though, so we were getting a bit hungry.  A few quick phone calls later, and The Girl had secured a last minute reservation at a spot a few blocks away.  So off to dinner it was!
3) Dinner at Pottoka:
A few blocks away from the Eiffel Tower, somewhat hidden on Rue Saint-Dominique there's a cluster of restaurants that are very good and at reasonable prices for what they offer (Les Cocottes, Pottoka, among others).  Sorta an oasis out of the pile of horrible tourist trap food that otherwise surrounds the Eiffel Tower.  We've been to Les Cocottes a number of times.  And The Girl has been to Pottoka once or twice before, but I haven't been.  Luckily, she was able to nab a spot from a late night cancellation.  Sweet!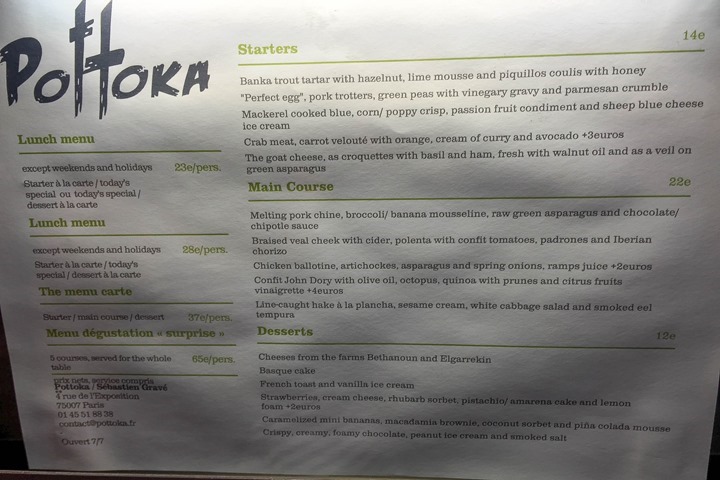 The food was excellent, and I'd be happy to go back again – even if it is a bit across town from where we live.
Many of the dishes have various pulled meats – like pulled pork or a pulled braised veal.  Incredibly good.
4) Ikea Roadtrip:
We still needed a few more things for the baby's room, and Ikea was the answer to those things.  And by 'a few things', I mean, 'all the things'.  Actually, we did already have a crib we got for free.  We just had to re-assemble it.  In any case, off to Ikea we went – grabbing a Zipcar for the trip.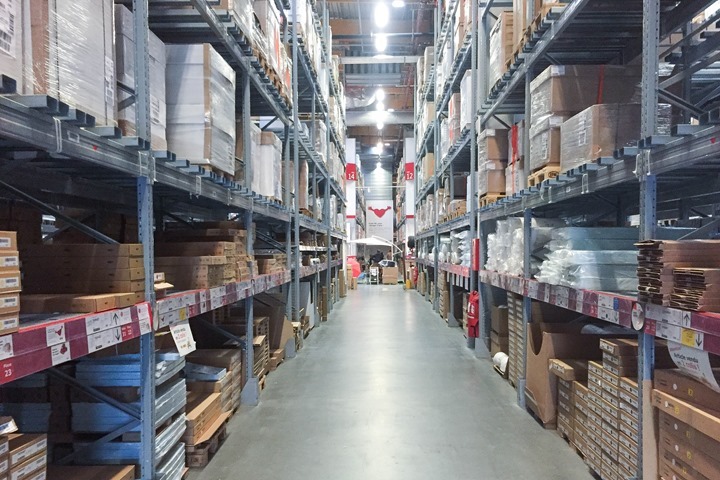 Thankfully we had a list, so it only took a few hours.  I don't know where the time goes either.  And in theory, with the priority checkout for pregnant women, that speeds things along.  Though in this rare instance, it did not.  In the vast majority of cases The Girl is plucked from any line she's in and immediately sped to the front – as if she were The Chosen One.  It's kinda funny to watch.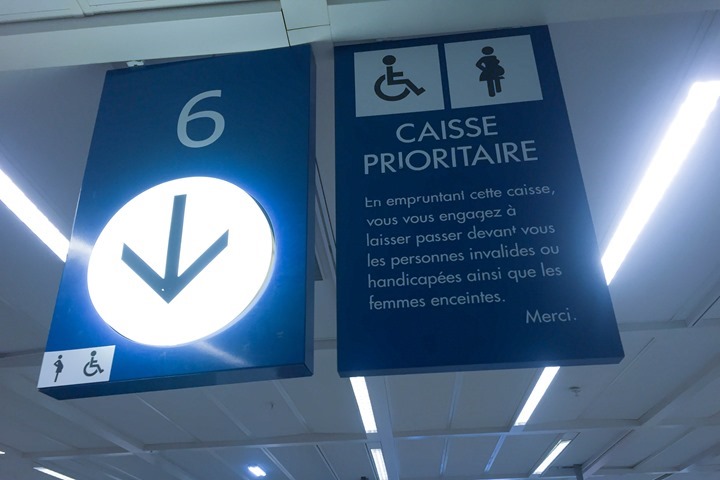 Afterwards, I (or we) spent hours assembling Ikea and other furniture.  I'd forgotten how much fun that was.
Lucy attempted to help; though, she didn't really pull her weight.  She seemed more interested in licking Ikea furniture than picking up a screwdriver and getting to work.
5) Raced the Paris Triathlon
Finally, I concluded the weekend racing the Paris Triathlon on Sunday morning.  This is a draft-legal Olympic distance triathlon, which I raced last year as well.  Later today I'll publish my full race report, but here's a quick photo in the meantime.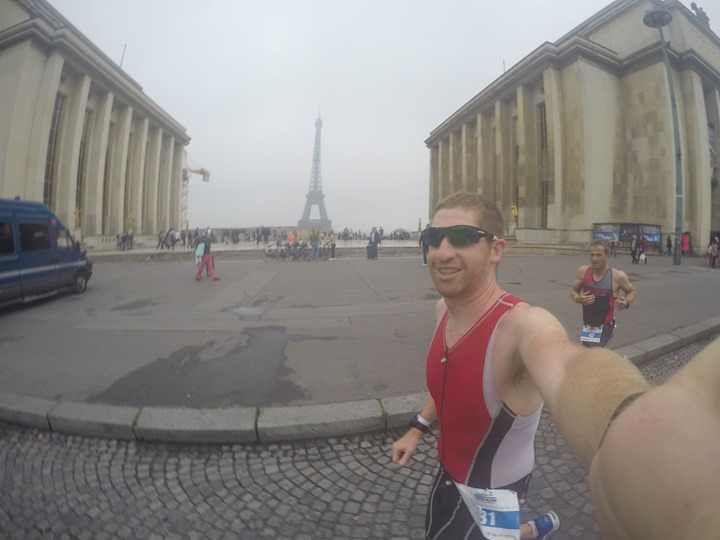 Definitely a good time, despite the less than pretty weather.
With that – thanks for reading!