I've just got back home after spending the last few days hanging out in Italy.  Here's what I (and we) were up to!
1) Running around a Castle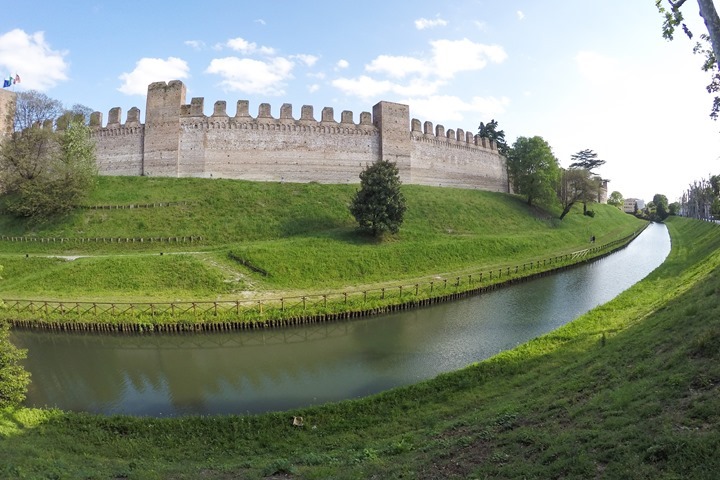 Ok, so I lied.  Not all five random things were in Venice.
See, in actuality we flew to Italy on Wednesday evening, as I had meetings about an hour outside of Venice with an Italian company about their cycling related products.
But, that tidbit will have to wait a bit.
After I was done with meetings, I met back up with The Girl.  She had spent the day stuck in a walled castle.  No, really.  We stayed in a tiny walled village/castle called Cittadella.  And she spent the day walking circles inside it, and even atop it.
But after I got back we headed out for a run around it.  Nothing fancy, just a few loops for a 5K:
It was beautifully sunny and warm out.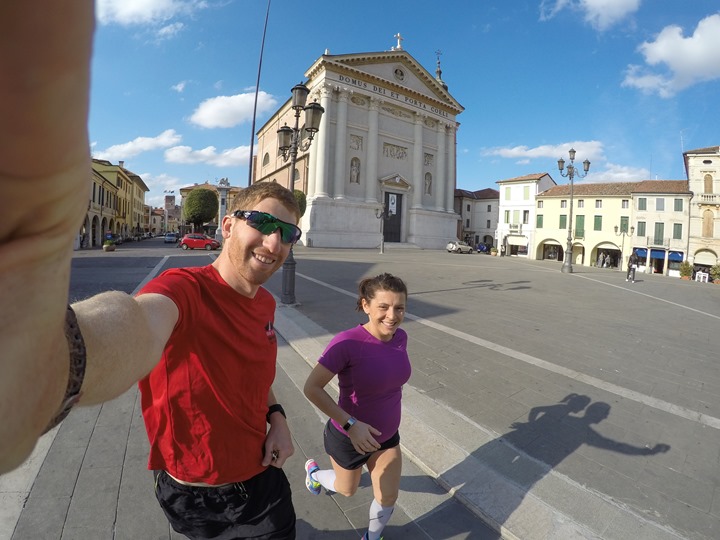 Can't complain one bit! Always enjoy running with The Girl!
2) A Gondola Ride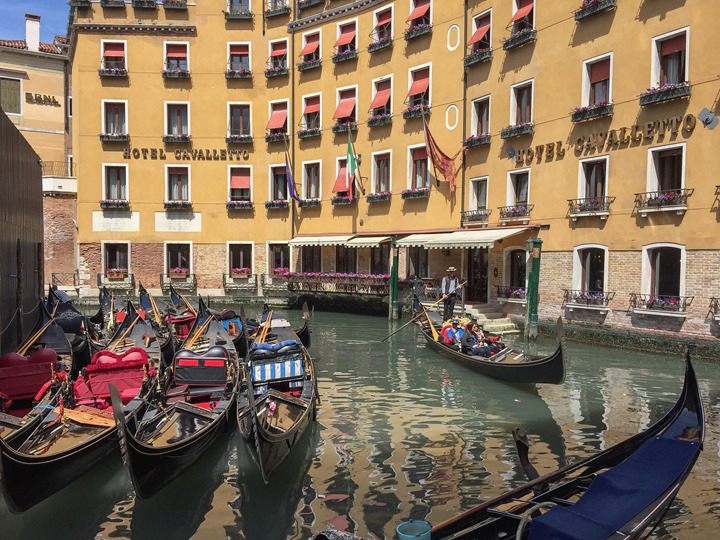 Yes, it's cliché.  No, we didn't care.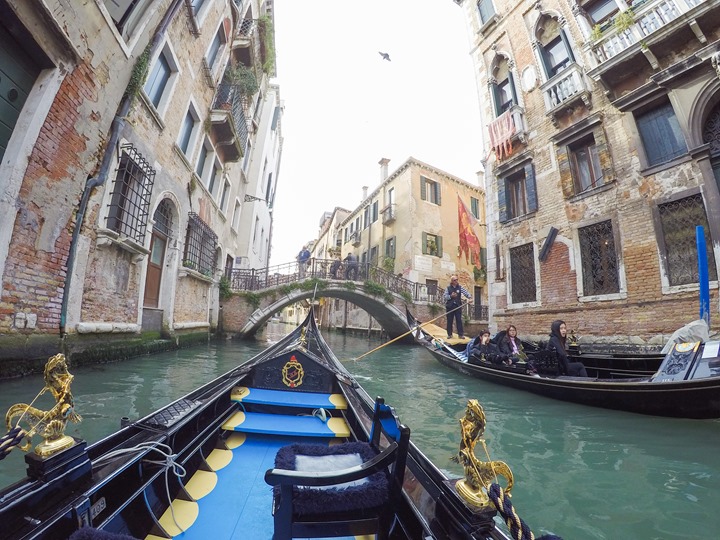 We at least didn't take 9,328 selfies along the way.  Nor did we employ a selfie stick.  My arm is plenty long enough.  Plus, the gondolier was happy to take a pic at the end.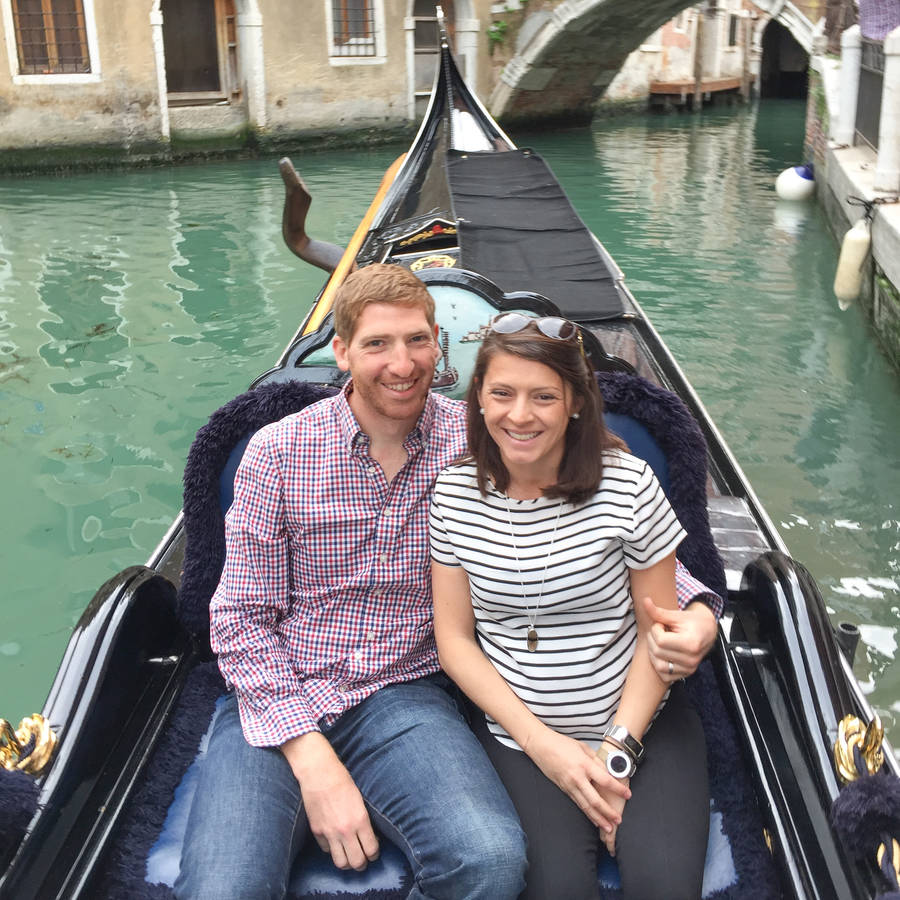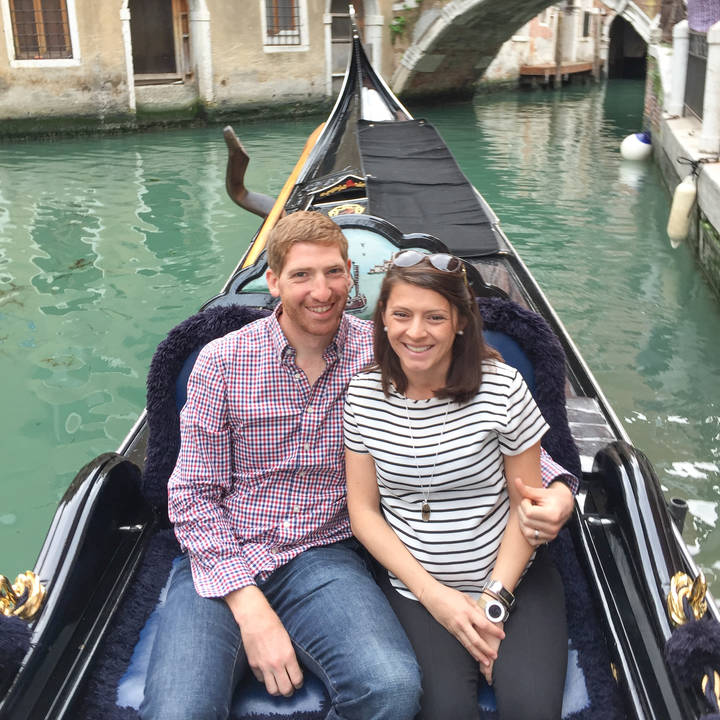 But it was enjoyable.  The weather was beautiful.  Warm but not overly hot.  And the gondolier friendly and willing to chat about about his job and how it all works.  I always find it interesting to hear about that kind of stuff.
Plus, he could sing.  Not Bocelli singing levels, but, good enough.  Plus, probably cheaper than a ticket to Bocelli anyway. Then again, maybe not.
3) A lot of walking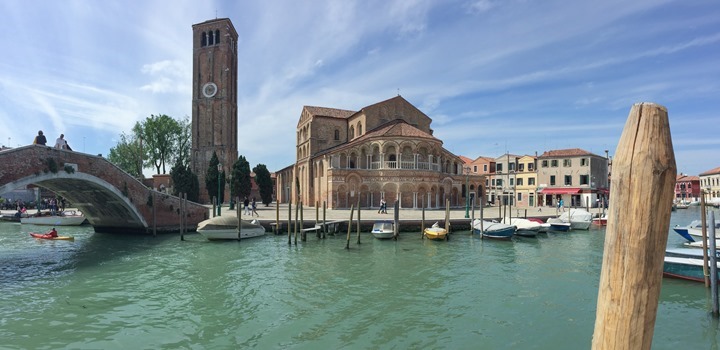 We walked the @#$#@ out of Venice.
We didn't really have any set plan or super-specific things we wanted to see.  In general, for new cities we just like walking around and exploring.  Sure, we went to Murano Island for example – but then we walked all over creation there.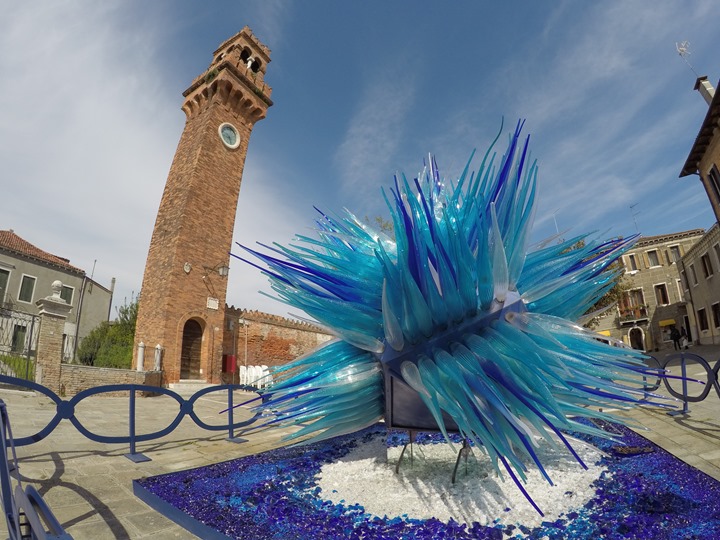 I can't even begin to count the number of times we crossed the various major bridges: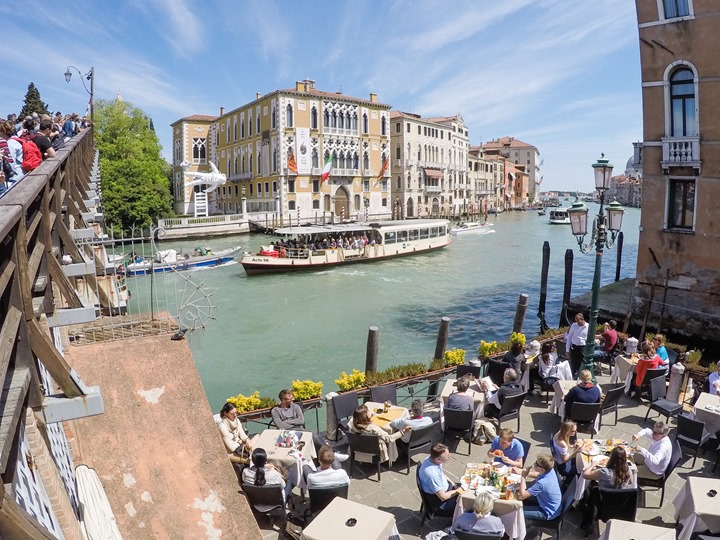 Many times stopping to take photos of us along the way.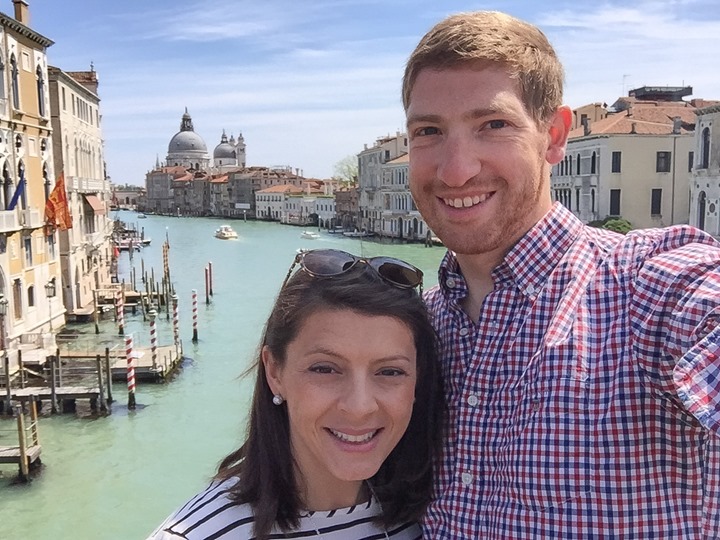 But mostly we just walked what would probably look like a search and rescue pattern from the air, had I been tracking with GPS.  We were out mid-morning, and pretty much constantly walking till 10-11PM or so, minus a few stops for food.  Speaking of which…
4) Eating our way across the city.
For those uninitiated, Venice is by and large one of the worst possible places you can go in Italy for food.  The ratio of crappy and poorly cooked tourist food, to good food, is like 100:1.  Sifting through it all is at times rather saddening.
While all major tourist-friendly cities have tourist-trap restaurants, I can't think of a place worse than Venice.
But we made some headway in a few places.  I wouldn't call any of them over the top amazing, but I'd say that they were functional.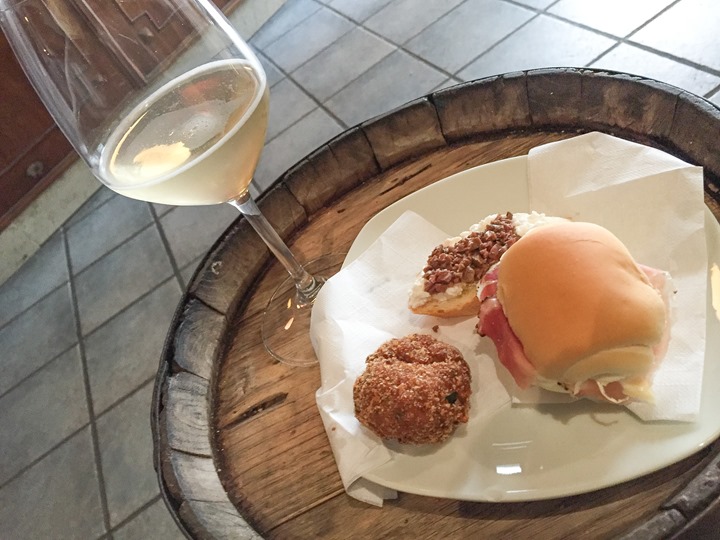 None were as good as the three different restaurants we ate at near/around Cittadella the first 24 hours, 1hr drive away from Venice.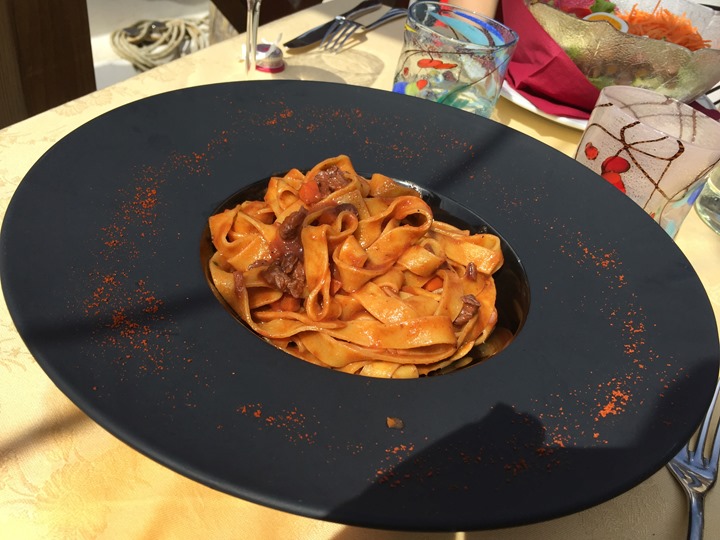 But we found some good gelato, especially from this place.  It's off the beaten path a bit, but the (very) dark chocolate gelato was amazing.  As was their hot chocolate (drink), which required a spoon (proper European hot chocolate).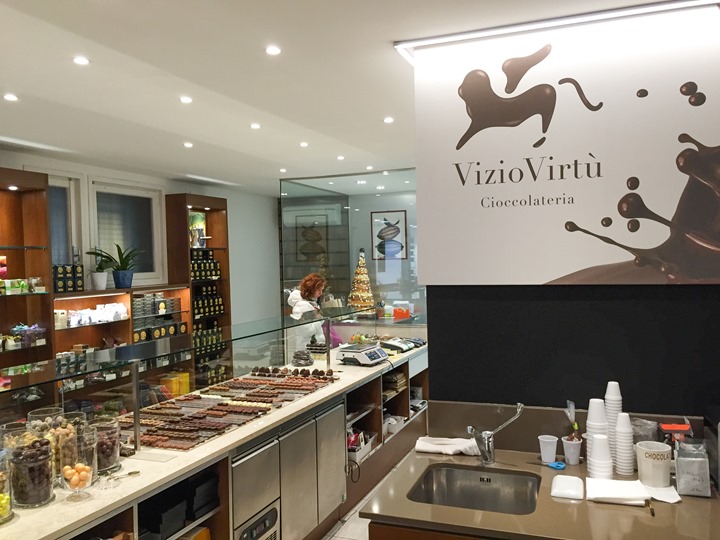 We liked that nearby was a little seemingly unknown corner to sit and watch the gondolas go by: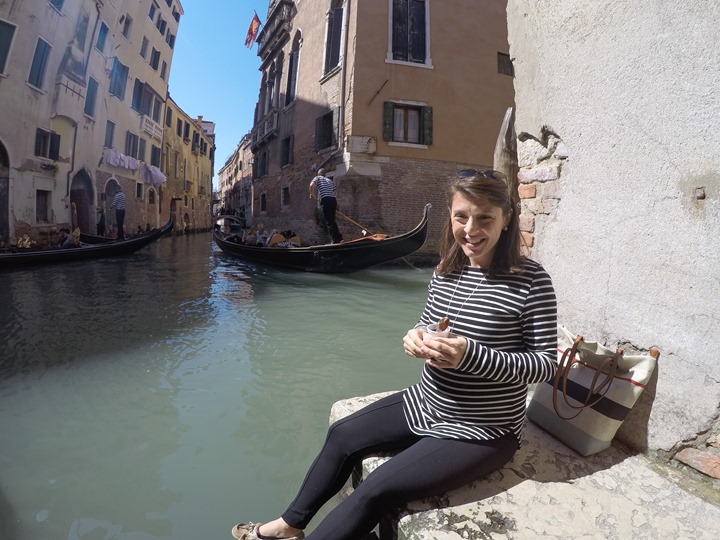 We may or may not have travelled far across town more than once for their goods.
And when the restaurants failed us, we simply went to the local stores and picked up goods there and ate in the apartment or along the canals:
Mmm…Mortadella.
Oh, and oddly enough, the airport had a mortadella and buffalo mozzarella sandwich.  Seriously?  How brilliant is that.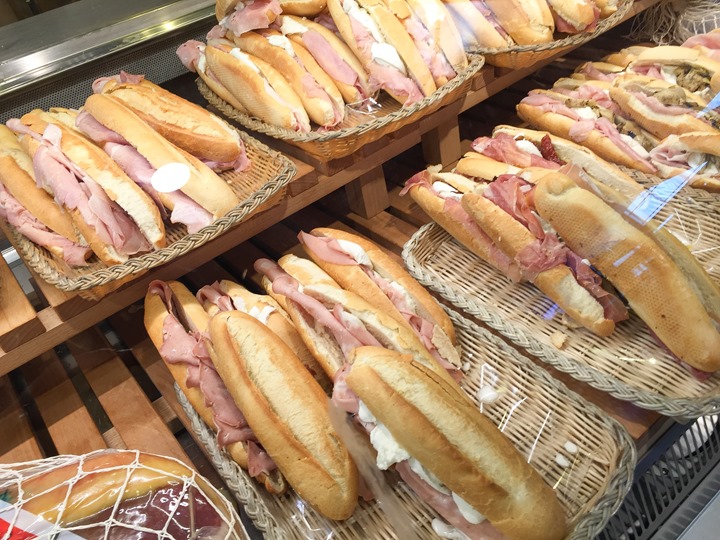 Almost as brilliant as the amount of Prosecco I drank.  Which…was a lot.  I forgot how much I enjoy Prosecco.
I know what's on my lunch list tomorrow: Going to the store to buy Prosecco…Mortadella…and Buffalo Mozzarella.  Combine that with a fresh baguette tradition…and I'm set.  The afternoon YouTube videos I'm recording will be awesome.
5) A Wet Venice Runaround
While I had an alarm set for Saturday morning to get out and run, I decided to hit the snooze button a few times…and then turn it off entirely.  All of which had me repeating the operation on Sunday morning.  Unfortunately the weather was hardly the same as sunny Saturday.  Instead it was cold, windy, and rainy.  Shoulda run Saturday.
No worries though, it was just a 40 minute run.  More of an exploratory thing than anything.  So I headed out and cruised along the outer Giudecca Canal, which was void of people.  Well, minus only these two dressed in full on head to toe raingear: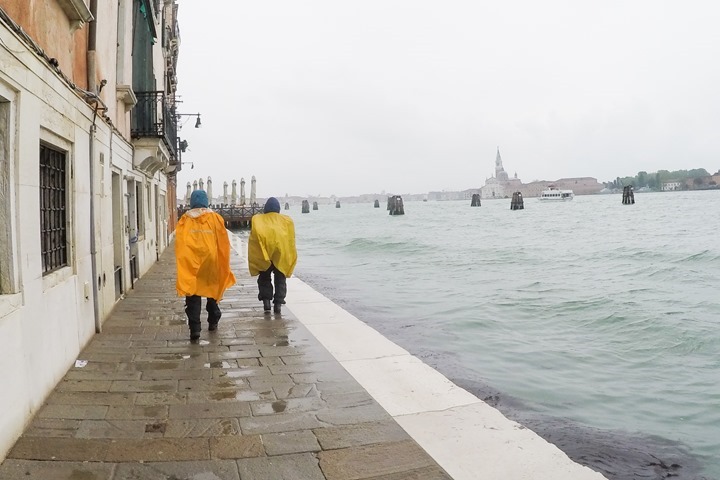 From there I looped back into the Grand Canal where the swells calmed down a bit and the rain actually started to taper a bit.
After that it was over the bridge near Academia and into the narrow and winding streets of Venice.  This would slow me down a bit, mostly just because of the occasional slow-moving tourist I'd have to wait on.  Plus, you can only make some of these turns so fast.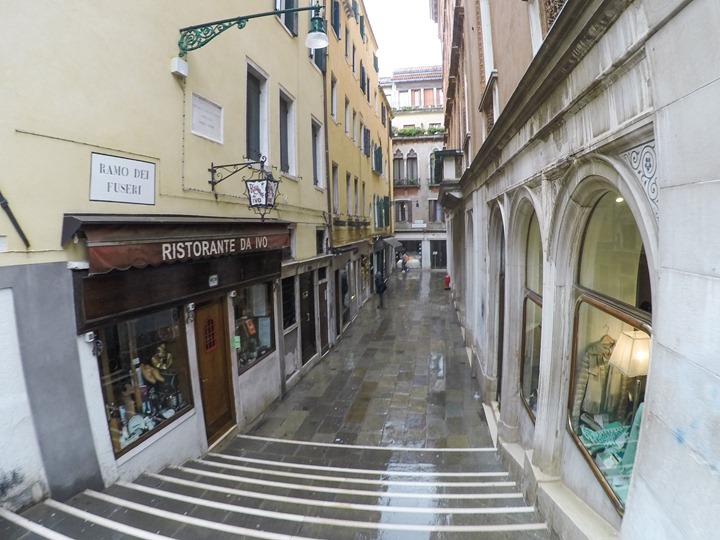 Soon I found myself back out along the major waterways, passing by Piazza San Marco.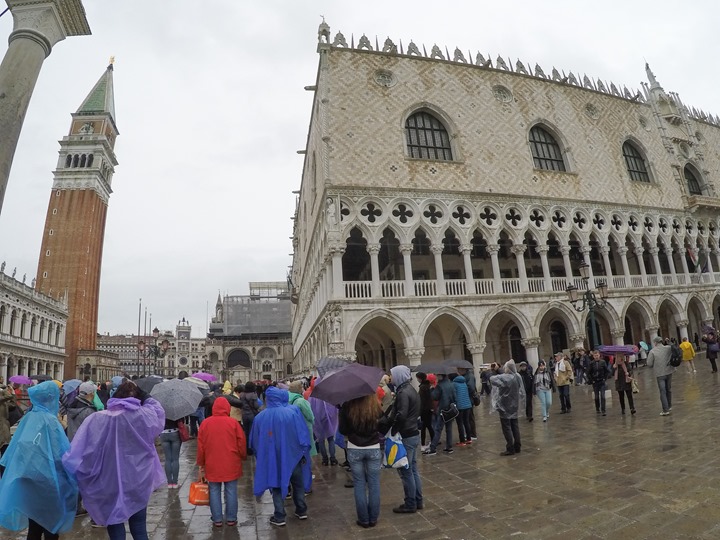 I should point out that while Venice is obviously pancake flat, there are numerous stairs that cross the canals.  Near constantly in fact.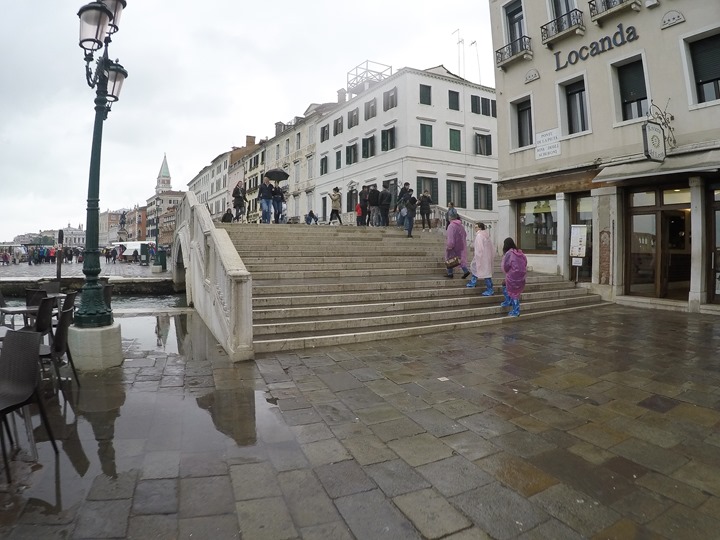 Some of them did have ramps on them, but that was usually clogged with slow-moving people.  So they were rarely an option.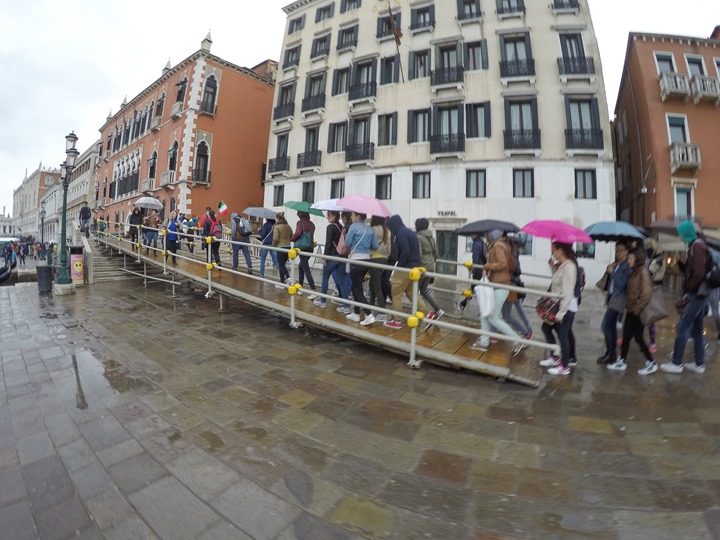 Thankfully though the weather still sucked enough to get most tourists in bed a bit longer.  Which then gave me wide open paths along the park and water: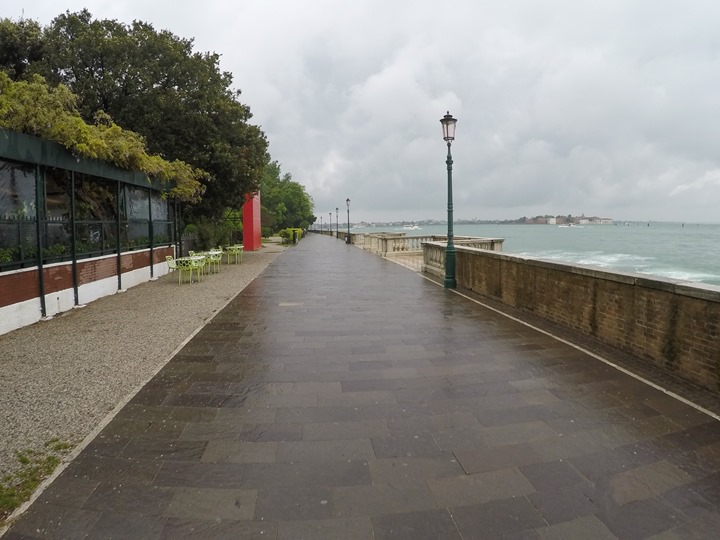 I actually enjoy rainy runs sometimes, as they feel quieter.  For example this desolate street area I found far away from where the crowds would wander: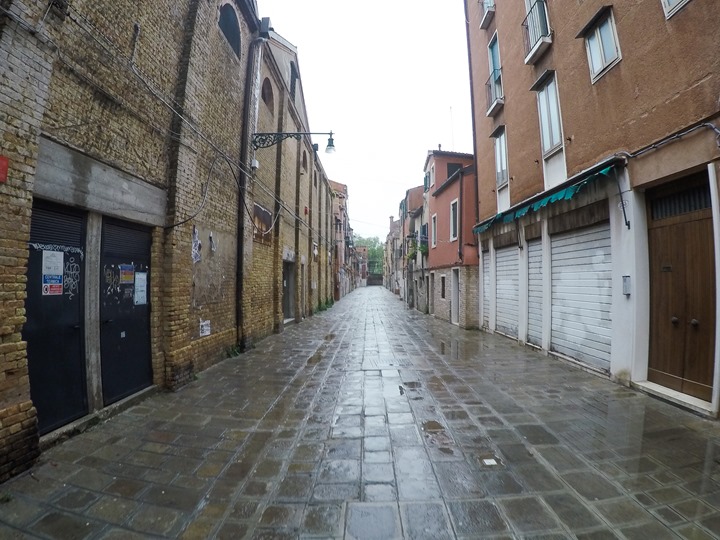 Compare that to being back in Piazza San Marco (which this time of year is hardly busy by comparison):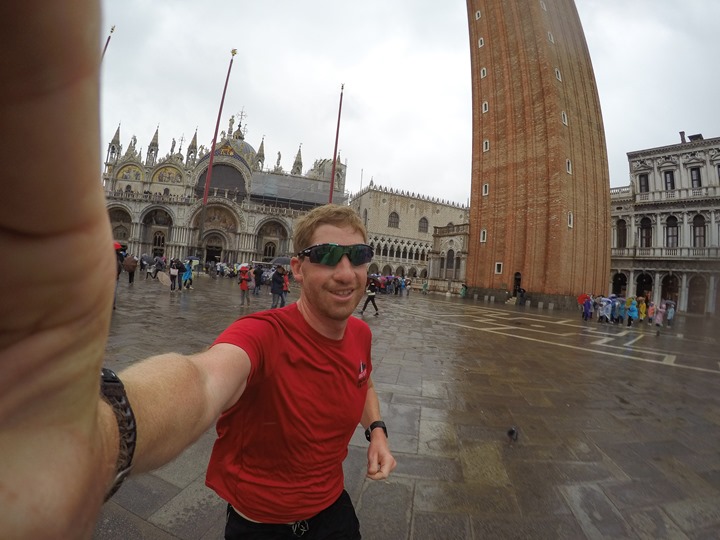 From there it was a quick zigzag back across town and back over the river to our rental near the Academia.  Here's me after finishing up: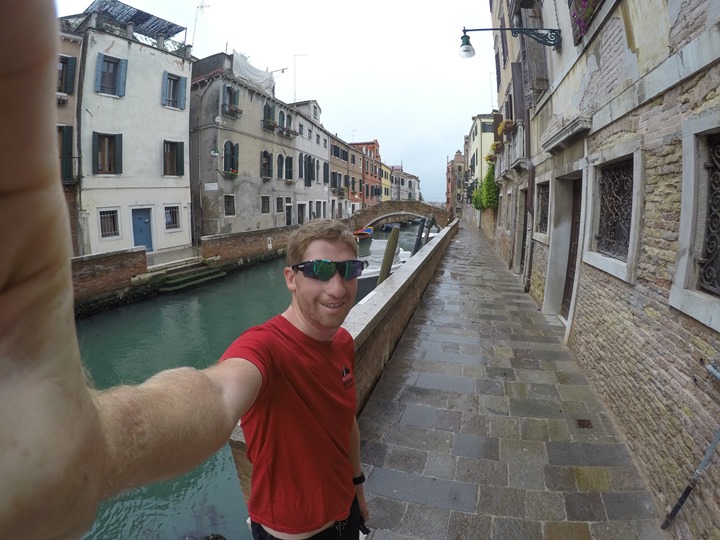 Glad to see both the Vivoactive HR & the FR920XT seemed to agree: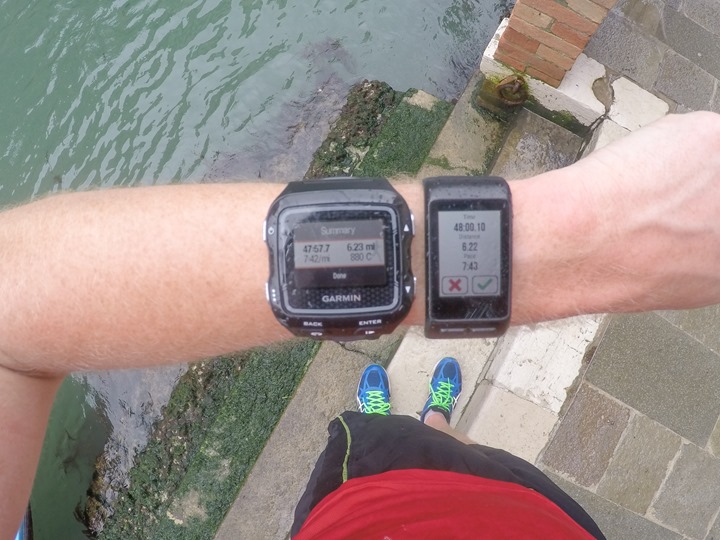 More on the Vivoactive HR over the coming weeks.
Following the run we had a few hours to kill before catching a boat (or two) to the airport and then the short 70 minute flight back home to Paris.  Glad to be home for the week!
—
Thanks for reading, and have a great week ahead!