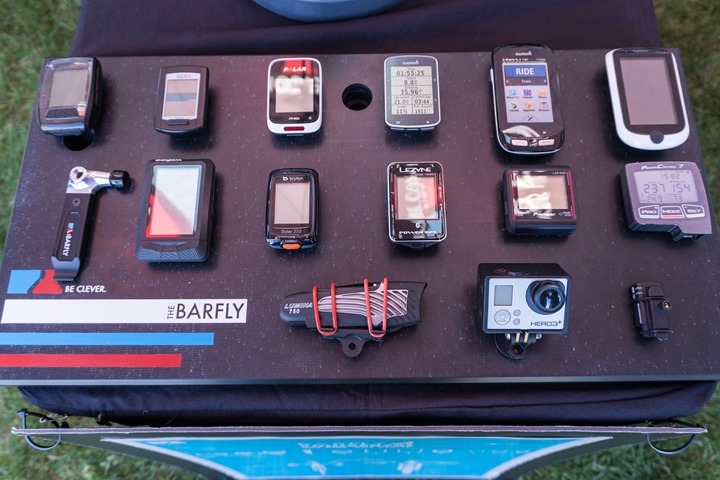 Mounts are definitely in full swing here at Sea Otter this year, and Bar Fly is here showing off a bevy of new mounts aimed at offering greater compatibility to more and more head units and accessories.
If you look back at the history of Bar Fly (well, technically Tate Labs), you'll see that while it started off in the Garmin mount world, it's really shifted in the last few years to offering accessories for pretty much any head unit, light, or action camera in the market. No doubt competitor K-Edge has expanded their lines as well, but I think it's fair to say that Bar Fly goes just a bit further in accessories and compatibility department.
They've now got mounts for Lezyne, Pioneer, SRM, Polar, Mio, Cateye, PowerTap and more. But most pressing of the new mounts is the one for the Wahoo ELEMNT.
They're offering two ELEMNT options here, a $29 standalone out-front mount, and then the $39 GoPro/ELEMNT combo out-front mount.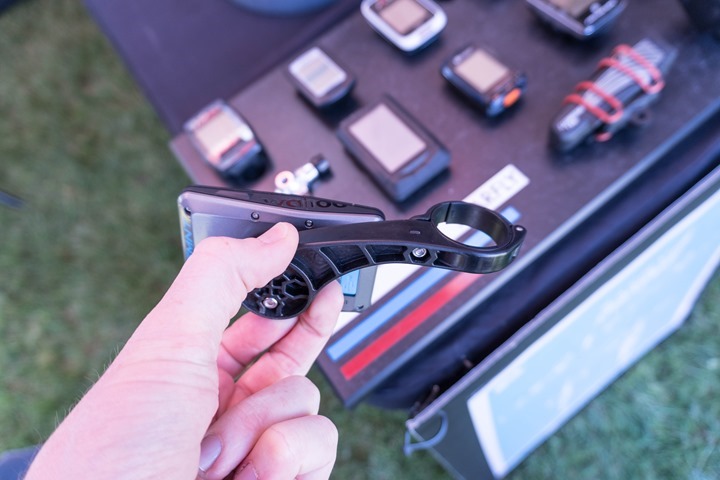 Now technically you'll be able to mix and match a bit on the lower accessory portions going forward. So you could do something other than a GoPro mount (for example, Di2 junction box support, or other lights). But it's clear that Bar Fly sees strong demand for the ELEMNT, a position that K-Edge also mirrored.
The key difference though between Bar Fly and K-Edge in this case is price, with the Bar Fly out-front offering costing about 40% less than the $49/$69 price points of K-Edge (for same non-combo/combo variants). On the flip-side, the K-Edge units are aluminum, which will give you a bit more stability for the GoPro side of the equation. But more on K-Edge in a later post.
Below you can see the Bar Fly mounts with the GoPro mounted below it. Of course, you can use any action cam with a GoPro compatible mount. So it could be a Garmin VIRB X/XE, a 360Fly, or even the PowerPod.
Bar Fly expects to start shipping the new ELEMNT mounts in the next 10 days (at the very latest). So very near term.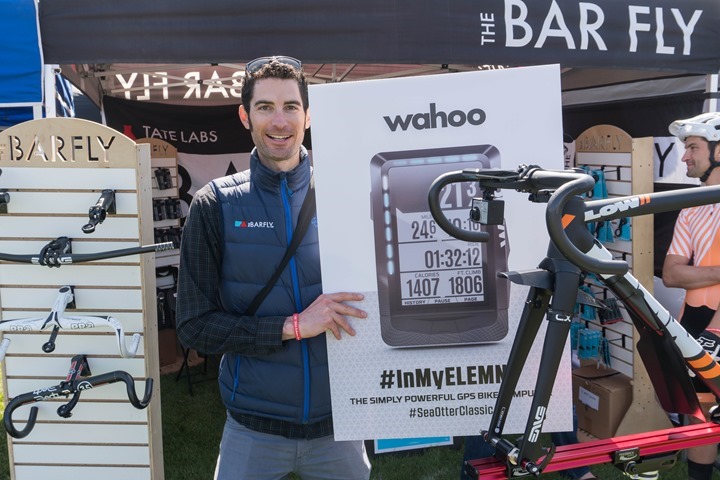 In addition to Wahoo, they're also on the verge of shipping a new Pioneer bike computer mount. This one will start at $29 as well, and also offer a GoPro combo version for the same $10 more. That mount is expected to start shipping in the next 4-5 weeks.
Finally, we've got a triathlon/TT bike combo mount for Garmin/GoPro units (both at once). You'll remember I've lamented the lack of such a mount recently. And it seems this is the week for new such mounts, as PowerPod is also coming out with their combo GoPro/Garmin mount (more on that later). In the case of Bar Fly, their unit will run $39 for the combo mount.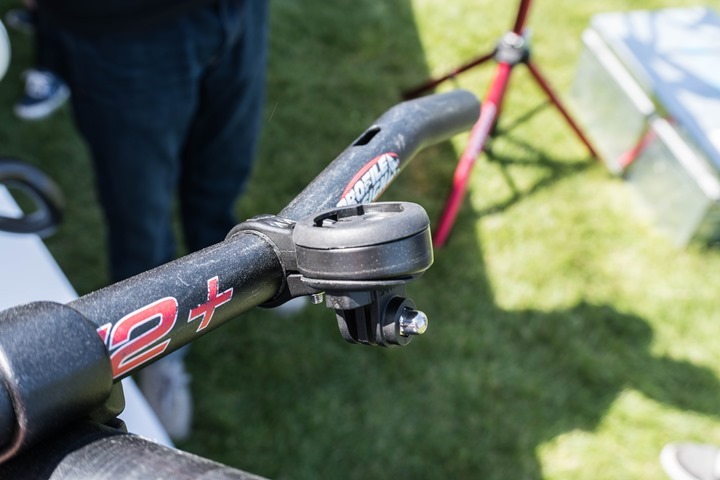 I'm definitely looking forward to trying both mounts out, as right now there just isn't a good (or any) solution for doing dual GoPro/Garmin on the triathlon/TT bike scene. Or just for using a PowerPod with a Garmin on a triathlon bike.
In the case of Bar Fly, they plan to start shipping these new combo mounts by the end of May. Of course, do keep in mind that some races do prohibit use of action cams in them – most notably WTC events (owner of Ironman races). No, it doesn't really make sense given that their key championship race is actually the "IRONMAN World Championship Presented by GoPro". Sigh.
But that's another fight for another day.
With that – thanks for reading!
—
Check out all my Sea Otter posts here! Plus I'll be tweeting throughout the day…well…assuming my phone battery doesn't die shortly after lunch again.