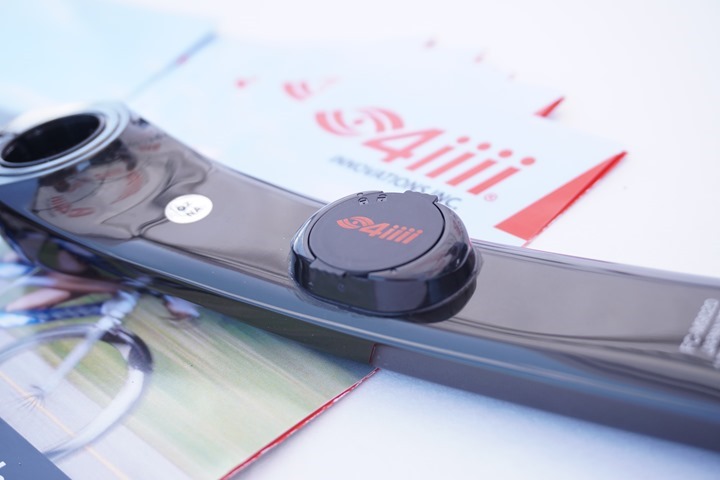 Today at Sea Otter, 4iiii has announced a slate of new products and outlined their future power meter plans for much of the year. As you'll remember, the company started shipping their $399 4iiii Precision power meter about a year ago. That unit was installed on your existing left-only crank arm. So basically you sent in your left crank arm, and they installed a 4iiii Precision power meter on it.
The new announced products fall into three basic camps:
– A new Gen2 4iiii Precision design (aka 3D Precision 2.0)
– Ability to now order a 4iiii Precision power meter with the crank, already installed for you
– Details of their dual left/right, including timing and pricing
So, let's dive right into things with all the details.
4iiii Precision Ride Ready:
The 'Ride Ready' program is their newest addition to the stable, and the one announcement that you can purchase immediately. In this configuration the company will include the crank arm with the power meter already attached. So you don't send in your own crank arms if you purchase a 'Ride Ready' unit. Instead, you just pick the model/size.
In many ways, it's like the Stages Power Meter model. Obviously it has the benefit of getting you a power meter quicker than double-shipping your existing crank first to 4iiii, then back to you. The downside is that there are fewer model options in the Ride Ready program.
Today's announcement begins with the following Ride Ready crank types and lengths – both in road bike and mountain bike.
Road:

Shimano 105 – $399: 165mm, 170mm, 172.5mm, 175mm
Ultegra – $499: 165mm, 170mm, 172.5mm, 175mm
Dura Ace – $599: 165mm, 170mm, 172.5mm, 175mm

Mountain:

Shimano XT M8000 – $499: 170mm, 175mm
XTR M9000 – $599: 170mm, 175mm
All of these units are available for purchase now, though delivery won't occur until July 2016.
Note that the existing program (called 'Factory Install') of sending in your own crank arm continues, so realistically if you want a 4iiii power meter before July, then that's the route you'll need to go. The price remains the same at $399, which makes sense because that program quite frankly requires more cost (dual shipping) and effort than just installing it on a brand new crank.
While we're at it – both the existing Factory Install program and the new Ride Ready program will start using a new Precision 2.0 pod design. This design both looks different, but also has new functions. Starting with the outside, you'll see that the wings are gone, and the pod looks a bit more aerodynamic. (Correction follows) But it's slightly thicker though, by 1mm, which decreases frame clearance (thus decreasing bike compatibility). The new pod comes in at 9g for the left side (and 16g for the right side):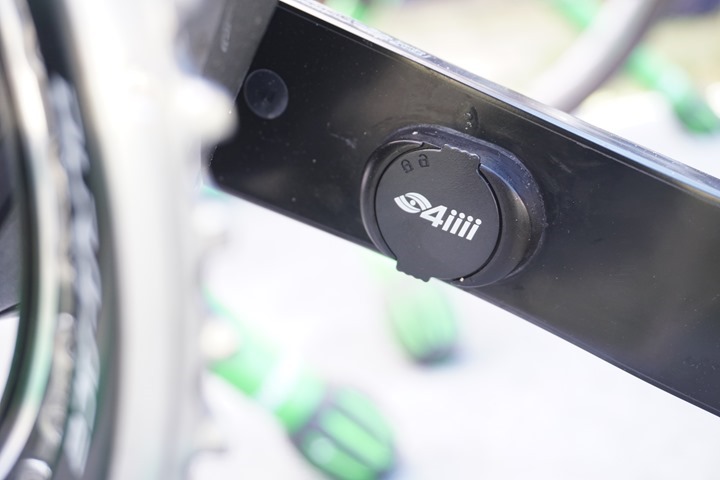 Internally, they've made some tweaks that enable them down the road to offer new software features. Now technically speaking this product is called the "3D Precision 2.0", because 4iiii says it can measure force on the crank arm in three dimensions (bend, shear, and axial). The theoretical benefit behind this is that down the road they may be able to get additional fit-type information from the crank arm, perhaps similar to what Garmin and Pioneer do today. Also, 4iiii notes this just gives them more accurate power.
Dual Capable Precision: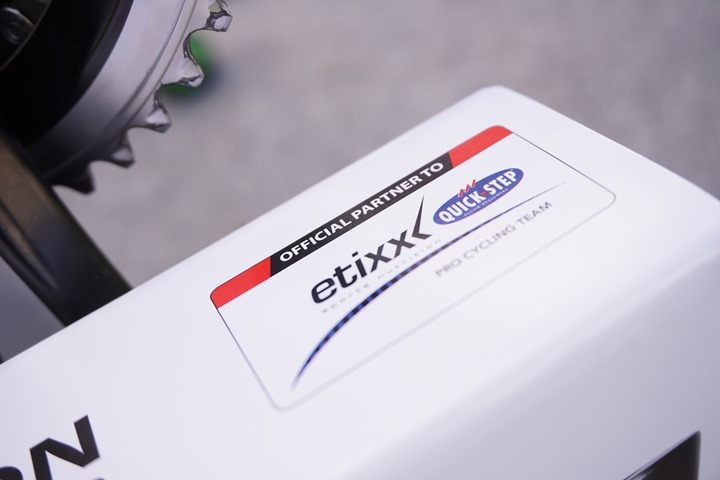 Next up we've got some clarity around the dual-capable version of Precision. If you turn on the way-back machine, this was originally part of the plan a few years ago. Then once they started shipping the left-only units last spring, things got kinda quiet on the right side. You'll remember my demo ride of the right side this past fall, but otherwise details have been slim.
Now they've come out with some clarity on how things will move forward. Starting in July, they'll begin to offer a right-side (or complete dual) option. That will be available only on the Shimano Dura Ace 9000 series crank arms, as a factory install option (meaning you send in your crank arms). This is the same system that Pro Cycling Team Etixx – Quick Step is already riding on (including this past weekend at Paris-Roubaix).
The prices for the dual option will be:
Single Sided: $399
Upgrade to Dual Sided: $349
Dual Capable Set: $749
Remember, the above prices mean you send in your own Shimano Dura Ace 9000 series crank arms. The 3D Precision 2.0 system will use the new 2.0 pods.
Note that 4iiii is doing right by Gen1 customers wanting to upgrade to dual. In July you'll send in your existing left crank arm (with the right crank too) and they'll upgrade your old pod to Gen2, no extra cost.
4iiii is introducing what they're calling 'Dual Dynamic Backup', which means that if one side of the dual-crank arm system were to go offline (because you forgot to swap out for a new battery), then the other side will automatically cover for it and double the power of the single side (effectively like a left-only power meter). It will do this without any user intervention.
Don't have Shimano Dura Ace 9000 series crank arms? Well, there's still (some) hope for you. In the fall they'll announce what the rest of the line-up looks like. I'd expect this announcement to be at Eurobike or Interbike (late August/Mid-September), as with most bike announcements.
Of course, the challenge with right-side as 4iiii has learned over the last 1-2 years is pod placement, crank clearance and bike frame clearance. With the left crank arm, it's easy to access for things like battery changes as well as just general placement along the crank arm. But with the right side, it's far messier. You've got the chainrings there and crank spider, then further up there's the derailleur. Really, it's like a field of land mines. And that's all before we even talk about individual bike frame clearances.
So starting with just a single crank makes some sense, even if it's a fairly limited offering upfront.
Finally – expect that I'll do a review of the new dual system (combined with the new Precision 2 pods) once they release around the July time frame. I do have one of the new Precision 2 pod systems waiting for me back home, but haven't installed it on my bike yet.
Thanks for reading all!