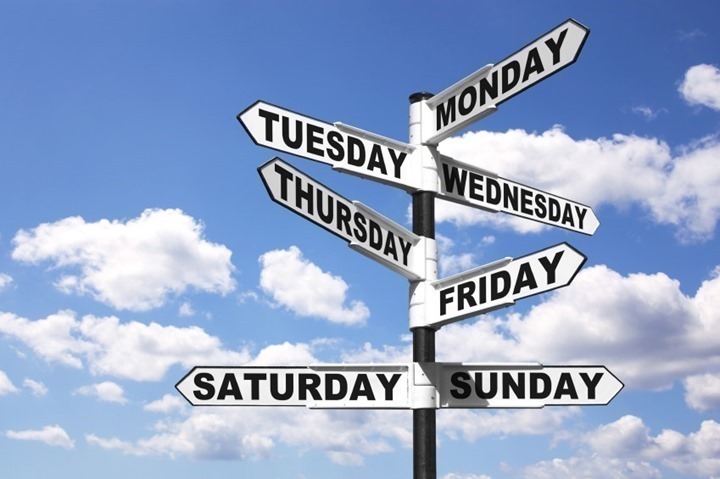 The Week in Review is a collection of both all the goodness I've written during the past week around the internet, as well as a small pile of links I found interesting – generally endurance sports related. I've often wondered what to do with all of the coolness that people write, and while I share a lot of it on Twitter and Facebook, this is a better forum for sending it on to y'all. Most times these different streams don't overlap, so be on the lookout at all these places for good stuff!
So with that, let's get into the action!
DCRainmaker.com posts in the past week:
Here's all the goodness that ended up on the main page of DCRainmaker.com this past week.
Sunday: Week in Review–February 14th, 2016
Monday: 5 Random Things I Did This Weekend in Mallorca
Tuesday: Understanding continual (24/7) optical HR data and resting heart rate
Wednesday: The Love You Wanted: $600 Gadget Giveaway (Ends Saturday Night!!!)
Friday: Garmin announces Vivoactive HR & Vivofit 3
The DCR Podcast:
Here's the low-down on what was covered this past week in the DCR podcast:
– We chat about my side trip to Spain and why I was there
– Initial thoughts on SRAM RED eTAP first rides
– Whether or not electronic shifting makes sense for consumers
– Discussions about PowerPod and my pending in-depth review
– How new power meter companies keep driving prices lower
– Using Strava as a coach
– How to get routes/courses onto your Garmin devices
– Choosing a budget bike computer
– Whether or not to get a power meter
– Heart rate variability
– Return of the Gingerbread man!
Thanks for listening! Subscribing and rating in iTunes is much appreciated, and be sure to send in your questions via the voice mail widget at the bottom of the podcast page!
Sports Tech Deals of Note!
Three worthwhile deals in the sports tech realm of note, some of which end on Sunday:
Pebble 20-25% off: Right now the majority of Pebble watches are 20-25% off at Clever Training.  This deal ends Sunday night, so if a Pebble is in your future – you better hop to it.  Fwiw, The Girl has been using (and loving) the Pebble Time Round for the last few months.  It's her newfound favorite.  Note: Deal does get free shipping, but not stackable with DCR discount.
Polar Balance Scale Deal: If you buy the Polar Balance Scale ($99), you can pickup the Polar Loop 2 or Loop Crystal for $50 off (starts at $119).  So all in, you're looking at about $170US together.  This ends next Friday, and is not combinable with the DCR discount code (but you do get free US shipping!).  My in-depth review of the scale is here.
GoPro Hero4 Silver & Black Deal: If you pickup the GoPro Hero4 Silver or Black, they'll toss in a GoPro remote (1.0 version), as well as a wrist housing kit.  The Hero4 Silver continues to be my favorite all-around action cam, so not a bad deal if you're in the market for one.  This IS combinable with the DCR discount (DCR10BTF), so all in you're talking $359USD (+free US shipping).
My YouTube Videos of Note!
Here's what's new in the realm of YouTube videos I've published this week:
Airdog Unpacking Explainer: How long it takes to prep for cycling.  In this I go start to finish on unpacking the follow-me action drone, and then a few tiny snippets of video footage from my actual ride.
Courchevel Ski Holiday The Ultimate Recipe: Ok, so technically I didn't edit this one.  But, I did collect a bunch of footage for it, and, I'm in it.  And that's close enough for me!  Instead, our friend David put this together about our ski trip two weeks ago.  It's pretty awesome.  Additionally, his wife posted a blog about the trip with a focus more on the logistical side of things.
Stuff that I found interesting around the interwebs:
Here's a not-so-small smattering of all the random things that I stumbled on while doing my civic duty to find the end of the Internet:
1) The Husband-and-Wife Team Behind the Internet's Most Infuriating Outdoor Retailer: This story is absolutely nuts.  Definitely a must-read.
2) Stationary bike washes your clothes: Or rather, you wash your own clothes by pedaling.  I feel like there's a bit of a 'circle of life' moment here though in that while you're washing one pair of clothes you're inevitably making another kit dirty.
3) The Secret Pro is back: As always, required reading for anyone into the pro cycling scene.
4) Both Russian Anti-Doping Heads Drop Dead: Yes, totally normal for two seemingly healthy dudes in related positions to randomly die of a heart attack after getting some bad press… (via Steve Magness)
5) Training Peaks now integrates HRV data: If you use ithlete Pro, you can now sync your HRV data over to Training Peaks.  I haven't tried it myself – but am definitely interested in those that have.  This would actually be one of the first notable new 'sensor' types that Training Peaks has integrated in a really really really long time.
6) Garmin's 2015 Financial Results: I thought this was interesting for a few reasons.  First, Garmin sold over a BILLION dollars worth of Fitness & Outdoor devices last year.  Second, this appears to be the first year that the Fitness & Outdoor segments (combined) have now outsold the automotive segment.  The Fitness segment is things like the Forerunners, Edges, and Vivo stuff.  Whereas the Outdoor is the Fenix lineup and some related hand-held devices that I imagine don't sell in big volumes (unlike the Fenix lineup).
7) Crazy multi-sport snow athletic event: No swim leg that requires a dry suit sounds like it's going to end up all rainbows and butterflies.  This event sits on the fine line between looking really cool, and really miserable.
8) Adidas starts providing fitness device support via Skype: Pretty cool, and especially useful if you're out of the country and need support and can avoid calling costs.
9) Will.i.am doesn't take the hint, makes another smartwatch: I loved the title that The Verge came up with.  Go give them credit and read the details.
Crowd Funded Projects of Athletic Note:
I regularly sift through Kickstarter and Indiegogo (plus a few others on occasion) looking for sports projects.  If you're unfamiliar with projects, read my detailed post on how I decide which projects I personally back.  Note that as always with crowd funded projects, assume the project will be late and will under-deliver on features. Thus far, on the numerous products I've helped 'fund' (except a leather bike handle), that's been the case.
Tempo Power Meter: Hmm.
(No project video on this one)
Sports Technology Software/Firmware Updates This Week:
Each week I quickly highlight some of the new firmware, app, software and website service updates that I see go out. If you're a sports technology company and release an update – shoot me a quick note (just one liners is perfect, or Tweet it at me is even better) and I'll make mention of it here. If I don't know about it, I won't be able to post about it. Sound good?
Polar A360 Firmware Update: This adds ability to keep display on during workouts, it also enables support for the Polar Balance scale, among a few other minor items.
Polar V800 Firmware Update: This fixes some issues with the last release related to running cadence from the wrist (that update was pulled), and it also adds in a few minor new features.
Polar Flow adds Training Load/Recovery for cycling units: This rounds out the Flow picture for both the V650, as well as the M450 – making their capabilities in that area the same.  While the Flow team was at it, they also tweaked a few other items.
Garmin Fenix3/Tactix Bravo/Quatix BETA firmware update: This adds in some new features like Auto Lock, as well as a slew of bug fixes and tweaks.
Strava integrates with Peloton: Peloton, which I covered in this CES post, now can push to Strava.  Good deal.
–
Thanks for reading all!