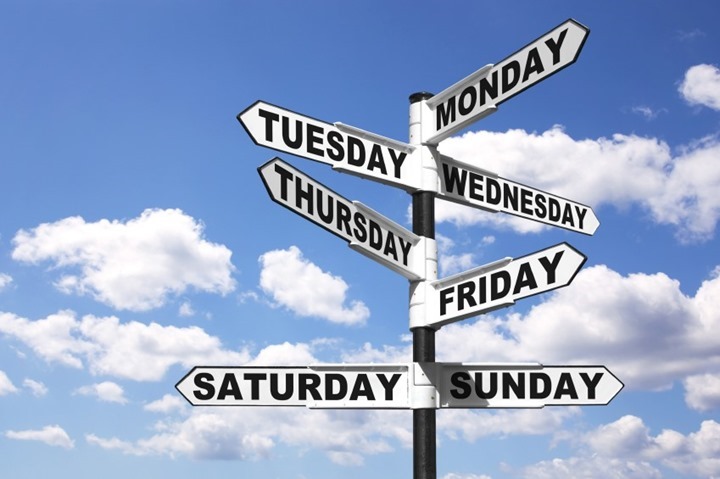 The Week in Review is a collection of both all the goodness I've written during the past week around the internet, as well as a small pile of links I found interesting – generally endurance sports related. I've often wondered what to do with all of the coolness that people write, and while I share a lot of it on Twitter and Facebook, this is a better forum for sending it on to y'all. Most times these different streams don't overlap, so be on the lookout at all these places for good stuff!
So with that, let's get into the action!
Sports Tech Deals of Note: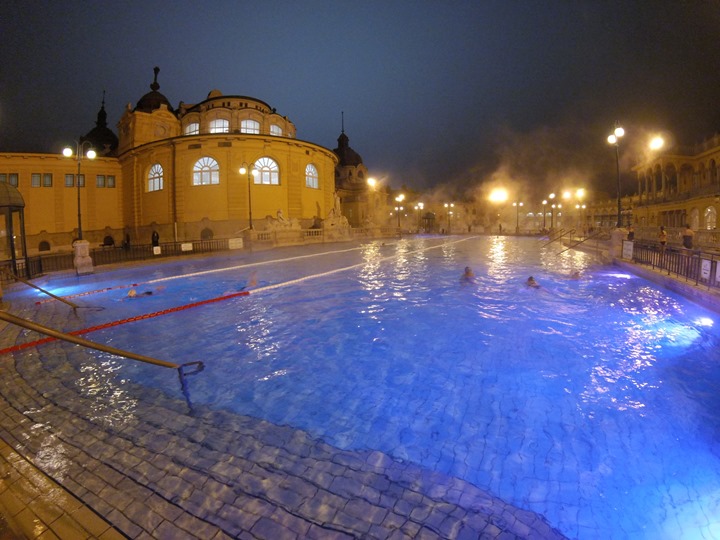 Most of these I've captured in my ongoing Holiday Deals 2015 post, but just to call out a few new ones over the last few days:
GoPro Hero4 Session Down to $199: This is now a sweet deal, and the unit is finally priced where it should've been.  I've actually been using it all weekend, in fact the photo above is taken from it last night – no editing, straight from the camera.  Pretty impressive for a night-shot.  In-depth review here.  Amazon linkage here.
TomTom GPS products back on sale, from $89: In a move that surprised no one, TomTom has again put on sale their GPS products (they're almost always on sale).  The good news is, there are some sweet deals in there, especially for the Multisport GPS down to $99. Full listing of details/reviews at the link.
CycleOps/PowerTap 20% off deal ends Monday night: Just a simple reminder.  This is not valid on the PowerTap C1 or P1, but is valid on the PowerTap hubs/wheels and CycleOps trainers.
Finally, Clever Training is running a bit of a sweepstakes that any purchase on their site between now and Dec 23rd will net you entrance into a $600 Garmin GPS watch giveaway.
Coming down to the DCR Open House?
In case ya missed it – this upcoming Saturday is the 2nd Annual DCR Cave Open House, in Paris.  We'll be doing a group run in the morning (actually, two group runs: one with me, and one with The Girl), and then the open house later that evening.  Should be great, so definitely register if you plan to go!
If you've already registered, you'll receive an e-mail tonight (Sunday) with details on the address.  So if you didn't receive it by the end of Sunday (and have checked your SPAM folder), then just leave a comment below and I'll reply back to you directly.  See ya then!
DCRainmaker.com posts in the past week:
Here's all the goodness that ended up on the main page of DCRainmaker.com this past week.
Sunday: Week in Review–Nov 29th, 2015
Monday: 5 Random Things I Did This Weekend
Friday: PowerTap C1 Chainring Power Meter In-Depth Review
Yes, a somewhat quiet week.  Been mostly doing a bit of data collection this past week, preparing a bunch of posts at once.  And visiting Budapest too!
Stuff that I found interesting around the interwebs:
Here's a not-so-small smattering of all the random things that I stumbled on while doing my civic duty to find the end of the Internet
1) Froome Data Release: Lots and lots of stories on this over the past few days. Aside from the main source, I'd also read Science of Sport too of course, and this piece from Shane Stokes.  I haven't dug yet into the data enough to really form any opinions.  I was instead busy eating my way through Budapest.
2) European Bike Stealing Championships: Pretty awesome video filmed in sporting event style, to catch bike thieves.  Love love love this.  (via Phil A.)
3) Triathlete Daniela Ryf earns $1,000,000 upon winning Bahrain 70.3: By taking the triple crown, it netted her quite the payday.  While these massive prize purses are awesome, triathlon history has taught us they unfortunately never last more than a couple of years.
4) Frequent course cutter Julie Miller banned by Triathlon Canada: Love seeing this coming to fruition after all the evidence presented by various interweb folks over the last few months.
5) A Prescription to Nature: Well played Nature, well played.
6) Garmin granted expansion in Olathe: You'll remember a few weeks back I included a link regarding Garmin getting denied approval for expansion of facilities for 2,500 jobs, from the city.  That's since been overruled and approved (thanks to reader Alex for sending in the update).
7) Kaleidoscope – a pretty unreal bike video: This week is apparently the week of interesting bike videos (or me finding out about them), and the backstory on filming this is pretty nuts.
8) NBC 'Today' show profiles last place finisher at NYC Marathon: Final time was 8 hours and 28 minutes.  Interesting little piece. (via SportTracks Twitter feed)
Sports Technology Software/Firmware Updates This Week:
Each week I quickly highlight some of the new firmware, app, software and website service updates that I see go out. If you're a sports technology company and release an update – shoot me a quick note (just one liners is perfect, or Tweet it at me is even better) and I'll make mention of it here. If I don't know about it, I won't be able to post about it. Sound good?
Polar adds Training Load & Recovery Status for M400: Not on the device, but to the Polar Flow website.  This is something that's long been promised, so nice to see them making good on it.
Tacx Firmware Update for Vortex Smart, Bushido Smart, Genius Smart: This adds the ability for 3rd party apps to control the units via Bluetooth Smart (the NEO already received the update).  Use the iOS/Android updater apps.
Polar Loop firmware update: Just a few minor tweaks.
Garmin Index Smart Scale: Engineering related update.
Garmin Edge Touring: Supports new maps, fixes missed turn prompts.
Sport Tracks Analysis Updates: A flotilla of updates to various analysis pieces over on Sport Tracks.
Garmin officially announced Gen2 Running Dynamics for FR920XT & Fenix3: No surprise here, after the recent beta updates including it.
–
Thanks for reading!