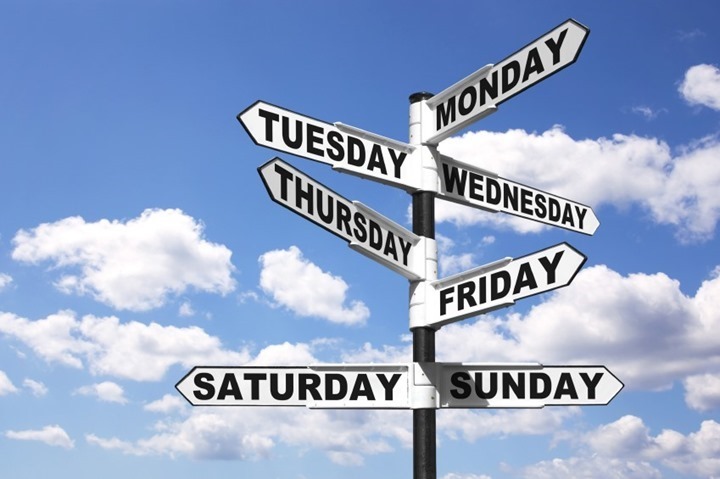 The Week in Review is a collection of both all the goodness I've written during the past week around the internet, as well as a small pile of links I found interesting – generally endurance sports related. I've often wondered what to do with all of the coolness that people write, and while I share a lot of it on Twitter and Facebook, this is a better forum for sending it on to y'all. Most times these different streams don't overlap, so be on the lookout at all these places for good stuff!
So with that, let's get into the action!
Sports Tech Deals of Note:
Just a quick note to let folks know that Garmin, Withings, and Fitbit all 're-launched' many of the Black Friday sales starting today.  So everything from Garmin Forerunners and Vivofits, to Fitbit activity trackers, to the Withings Scale and Activité Pop.  All back marked down.  And the Scosche goes on sale for just Monday/Tuesday as well.
Companies are obviously trying to grab your final pre-Christmas dollars while they can.  Full listing of details here on my usual holiday page.
The DCR Podcast:
Here's the low-down on what was covered this past week in the DCR podcast:
This was a bit of a longer one this week, as we are rambling on a few different topics at length.
– We discuss holiday sales and how/why they work
– A chat about the future of 'connected treadmills'
– Will we see a Polar V800 replacement soon?
– When to release optical HR sensor products, and why the winter sucks for them
– And a bunch more random chatting on various topics
Thanks for listening! Subscribing and rating in iTunes is much appreciated, and be sure to send in your questions via the voice mail widget at the bottom of the podcast page!
DCRainmaker.com posts in the past week:
Here's all the goodness that ended up on the main page of DCRainmaker.com this past week.
Sunday: Week in Review–Dec 6th, 2015
Monday: A Grand Budapest Weekend
Tuesday: 4iiii Precision Power Meter In-Depth Review
Thursday: Polar A360 In-Depth Review
Friday: Garmin Forerunner 630 In-Depth Review
See…we made up for the previous quieter week with a threesome of in-depth product reviews!
Stuff that I found interesting around the interwebs:
Here's a not-so-small smattering of all the random things that I stumbled on while doing my civic duty to find the end of the Internet
1) GoPro names their upcoming drone – Karma: Love the potential backstory there on how they selected the name within the link.
2) Cyclist hits high-speed train: For realz.  And somehow survived.  Definitely a must-watch video. (via Jeff Dengate)
3) Team Sky shows more usage of Stages Dual Left/Right Power Meter: Seen in both the video linked, as well as the boxes potentially here. Note that Stages hasn't denied it, we talked a bit about it back in September in this post. (Spotted by Jonpop & Ben_lowe)
4) Kickstarter projects fail 9% of the time: Will be interesting if Kickstarter plans to start doing something about that, versus just talking about how it's not their problem.
5) Testing Chris Froome: What does the physiologist who conducted the tests make of the data?
6) One designer's opinion on how Suunto could re-design the imaginary Ambit4: Love this concept – very well executed. Again, this is imaginary by a non-Suunto person.  Suunto has not announced any such product or its existence. (via M Bertrand)
7) Millennials apparently don't like being naked in the locker room: And here's how gyms are re-designing things to cater to them. Go figure.
8) British Junior TT Champion Tests Positives for Doping: The quotes from this story are unreal, and the individual in question here is only 18 years old!
9) Adidas 3D prints shoes from ocean waste: Well then, that's overachieving a bit!
10) Running long distances causes your brain to shrink: See, I knew it! (via Randy)
Crowd Funded Projects of Athletic Note:
I regularly sift through Kickstarter and Indiegogo (plus a few others on occasion) looking for sports projects.  If you're unfamiliar with projects, read my detailed post on how I decide which projects I personally back.  Note that as always with crowd funded projects, assume the project will be late and will under-deliver on features. Thus far, on the numerous products I've helped 'fund' (except a leather bike handle), that's been the case.
Headkayse – A soft/foldable cycling helmet (via James)
Stowaway – Bike Storage Solution
Sports Technology Software/Firmware Updates This Week:
Each week I quickly highlight some of the new firmware, app, software and website service updates that I see go out. If you're a sports technology company and release an update – shoot me a quick note (just one liners is perfect, or Tweet it at me is even better) and I'll make mention of it here. If I don't know about it, I won't be able to post about it. Sound good?
Polar A360 Firmware Update: Adds in instant-heart rate option, as well as a few other tweaks.
Microsoft Band Firmware Update: Adds in music control as well as inactivity alerts.
GoPro adds Apple Watch control: Pretty self-explanatory.
Suunto Ambit3 Firmware Update: A number of small new features.
Garmin Fenix3 Beta Firmware Update: This is a massive one, with tons of new sport profiles including Stand Up Paddleboarding (SUP) and Golf (among others).  Plus a crapton of other features new to the unit.
Garmin Varia Radar Update: You can now control various tones (when used with an Edge) as well as other on head unit Varia features. (Note: No direct link, you update).
Garmn Edge 520 Firmware Update: Lots of smaller new features, plus the Varia ones.  I know some of these features will definitely make a few folks happy.
Garmin Edge 20 & 25 Firmware Updates: Bug fixes and minor improvements.  On the Edge 25, added Varia light support.
Garmin FR225 Firmware Update: Bug fixes.
Garmin FR230/235/630 Firmware Updates: All sorts of stuff here.  Largely minor tweaks and improvements.  The FR235 got battery improvements, but that appears to have come at the cost of 24×7 HR polling interval (being significantly decreased).
Garmin FR920XT Beta Firmware Update: Added support for Gen2 Running Dynamics.
Garmin Edge 1000 Firmware Update: Various Varia related updates, few minor tweaks.
Garmin Edge Explore 1000 Firmware Update: Various Varia related updates, and a few other improvements.
Garmin VIRB X & XE Firmware Update: Various improvements.
–
Thanks for reading!