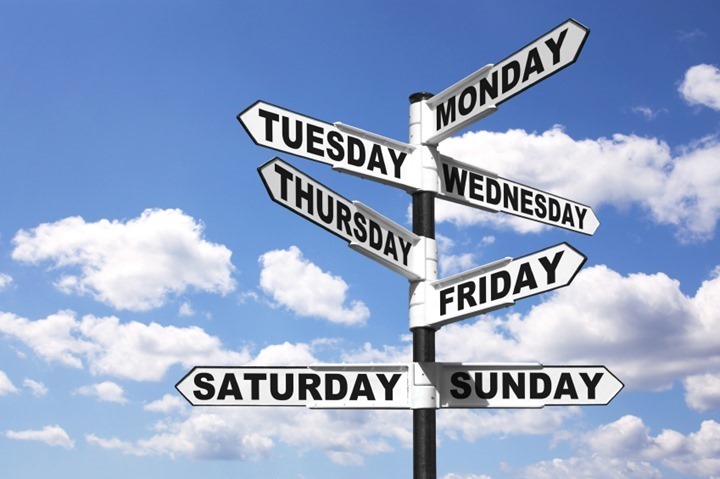 The Week in Review is a collection of both all the goodness I've written during the past week around the internet, as well as a small pile of links I found interesting – generally endurance sports related. I've often wondered what to do with all of the coolness that people write, and while I share a lot of it on Twitter and Facebook, this is a better forum for sending it on to y'all. Most times these different streams don't overlap, so be on the lookout at all these places for good stuff!
So with that, let's get into the action!
DCRainmaker.com posts in the past week:
Here's all the goodness that ended up on the main page of DCRainmaker.com this past week.
Sunday: Week in Review–October 24th, 2015
Monday: 5 Random Things I Did This Weekend
Monday: Zwift's New Workout Mode: First workout overview
Tuesday: First look at the new Garmin Vivosmart HR with optical sensor
Tuesday: Garmin's new Index Smart WiFi Weight Scale: Hands-on (or feet-on)
Thursday:  Cycliq Fly6 In-Depth Review
Friday: Change & Moving Forward
The DCR Podcast:
Here's the low-down on what was covered this past week in the DCR podcast:
– Garmin Vivosmart HR and Polar A360 thoughts
– Garmin Index Scale thoughts
– FitLinxx's decision to yank the Ampstrip
– How to track resting heart rate, and what it means
– A whole bunch of questions on optical HR (this episode should have been named "The Optical HR Show")
– Power meters with a triathlon bike
– How Quarq handles broken power meters behind the scenes
– First Ironman device decisions
– Some initial thoughts on Black Friday sales
Thanks for listening! Subscribing and rating in iTunes is much appreciated, and be sure to send in your questions via the voice mail widget at the bottom of the podcast page!
Stuff that I found interesting around the interwebs:
Here's a not-so-small smattering of all the random things that I stumbled on while doing my civic duty to find the end of the Internet:
1) First footage from GoPro's new Drone: Interesting, but note: Nothing earth shattering shown.  I'm just as excited as the next guy for GoPro's drone (as I've covered lots of stuff at the intersection of drones and sports), but I'd point out that nothing shown is beyond the norm. They showed gimbal footage. Drone footage with a gimbal is a dime a dozen these days (more like a penny a thousand). What matters is what we don't know: How big is the unit? What functions does it have? Battery life? Safety features? Follow-me mode? Also, I did think it was peculiar that they only uploaded 1440p footage. I say this because the footage at the end implies via the logo it was shot on a Hero4 unit (Black/Silver), which also does 2.7K/4K.  So why wouldn't they upload and shoot in that for maximum effect? That omission makes me wonder if it was actually shot with something else, or heck, even the Hero4 Session instead (which does have a 1440p limitation). That in and of itself has a whole pile of implications.
2) The Biggest Rice Krispie Treat Running Shoe on Earth: Yes, this is my on post…from 6 years ago.  Someone sent it to me on Saturday night, and was something I had totally forgot about for years.  Pretty hilarious.  It's something The Girl and I built on a whim.
3) Everything you ever wanted to know about the science of the sports bra: Seriously, there's nothing left to know.
4) New Secret Pro Posts: Good to see both a season round-up as well as thoughts on desert run pro team events.
5) Ironman Race Di2 Shift Analysis: While I've previously talked about my favorite Di2 analysis site Di2Stats, this race report of sorts is a neat way of looking at shifting during an Ironman race. (via Steve E.)
6) GCN is hiring for their YouTube channel: One of my favorite cycling YouTube Channels (ok, actually, my only cycling YouTube channel).  I'm sure this would be a dream job for many. (via Neal R.)
7) Universal Sports goes off the air this month: Bummer to see USN announce they're headed dark.  They broadcast many endurance sports in the US, including many cycling events live.
8) Alcatraz Olympic Triathlon is now $750: Holy balls. That's all.  Ok, actually, Holy Balls with a side of Great White Shark. Now that is all.
9) Our CupCakery is the epicenter of Paris scary: So – #2 on the list is of course the CupCakery itself (where bodies used to be chopped up and fed to people).  But #7 is actually where we have lots of CupCakery related storage.  No worries…right?
Crowd Funded Projects of Athletic Note:
I regularly sift through Kickstarter and Indiegogo (plus a few others on occasion) looking for sports projects.  If you're unfamiliar with projects, read my detailed post on how I decide which projects I personally back.  Note that as always with crowd funded projects, assume the project will be late and will under-deliver on features. Thus far, on the numerous products I've helped 'fund' (except a leather bike handle), that's been the case.
SHIFT – Move Your Watch to the Perfect Angle for Interaction – Ok, I'll be honest – I don't get it myself.  But apparently 310 of you do.  So perhaps there's a market for this thing. (via Dan M.)
Sports Technology Software/Firmware Updates This Week:
Each week I quickly highlight some of the new firmware, app, software and website service updates that I see go out. If you're a sports technology company and release an update – shoot me a quick note (just one liners is perfect, or Tweet it at me is even better) and I'll make mention of it here. If I don't know about it, I won't be able to post about it. Sound good?
Cycleops Virtual Trainer Suite gets overhaul: This is still one of the best overall all-inclusive training apps out there (and you can use basically any trainer). Major overhaul.
BKOOL releases ANT+ FE-C update for remainder of trainers: They've been iterating through all of their older trainers and getting them on ANT+ FE-C. That effort is now complete/done.  No link to any announcement, so instead I give you BKOOL Halloween pumpkins.
TrainerRoad Desktop Update: The new Windows App version that I talked about at Interbike is now available. Get it while it's hot.
Polar Strava Update: Polar has pushed back Strava integration. I'll be honest – I don't get it. This isn't rocket science.  Strava has a simple API that dozens (if not hundreds) of other apps have implemented in less than a morning.  This shouldn't take 6 months. I don't think Polar understands how many cycling-specific sales are lost here because of this.
Polar V800 firmware update: Bug fixes.
Basis Peak Playground: I hadn't seen this before – but came in a newsletter this week. Kinda neat.
Maximum Trainer: Minor updates.
—
With that – thanks for reading!