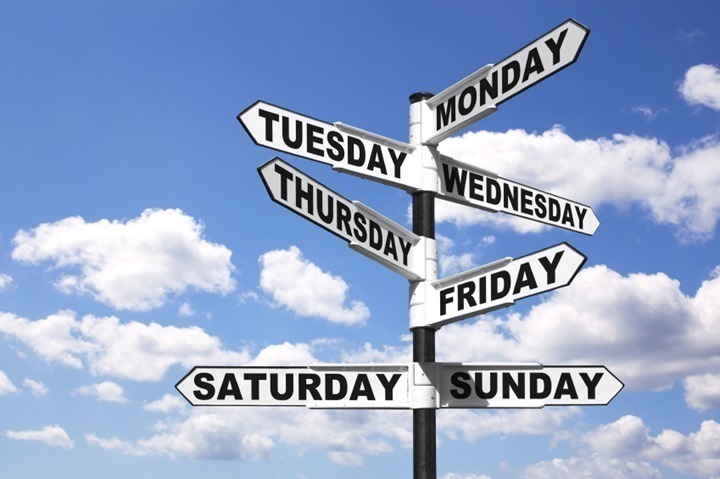 The Week in Review is a collection of both all the goodness I've written during the past week around the internet, as well as a small pile of links I found interesting – generally endurance sports related. I've often wondered what to do with all of the coolness that people write, and while I share a lot of it on Twitter, Facebook, and Google Plus, this is a better forum for sending it on to y'all. Most times these different streams don't overlap, so be on the lookout at all these places for good stuff!
So with that, let's get into the action!
DCRainmaker.com posts in the past week:
Here's all the goodness that ended up on the main page of DCRainmaker.com this past week.  Sorry, been a bit slammed this past week or two with travel:
Monday: 5 Random Things I Did This Weekend in Corsica
Thursday: 2015 Paris Triathlon (draft-legal!) Race Report
Thursday: The new Polar Loop 2 and also new $19 Misfit Flash Link Activity Tracker
The DCR Podcast:
Here's the low-down on what was covered this past week in the DCR podcast:
– My initial thoughts on the GoPro Hero4 Session after a week of use
– A few more thoughts on the Garmin VIRB X/XE as it starts shipping
– Power meter advice for those that routinely switch bikes and travel
– A few snippets on the Watteam PowerBeat power meter
– Getting data overlays from non-Garmin devices to the VIRB cameras
– My 'rules' for uploading YouTube videos with bike camera data
– Replaying action cam video back to control your trainer
And perhaps now even more important than all of that, is that there's apparently a new drinking game based on the podcast (seriously). Awesome for the win.
Thanks for listening! Subscribing and rating in iTunes is much appreciated, and be sure to send in your questions via the voice mail widget at the bottom of the podcast page!
Stuff that I found interesting around the interwebs:
Here's a not-so-small smattering of all the random things that I stumbled on while doing my civic duty to find the end of the Internet:
1) Tour de France Froome Data Leak Analysis: If I were to specify one point that might demark the unraveling of a long story that'll take months to play out – I'm going to guess this point is it.  Without question a must-read for anyone who follows pro cycling.
2) Martyn Ashton – Back on Track: Great to see him back on the bike again
3) The daily cycle of shooting photos at the Tour de France: Definitely some fairly exhausting days there.
4) New Toyota Tacoma comes with a GoPro mount: Though, in looking at it – it seems kinda a lame location.  Ideally it would have been much cooler to have one low down near the front and rear bumpers.  Anyone can stick one onto the windshield in 15 seconds.
5) iFixit teardown of GoPro Hero4 Session: Always fun to see iFixit teardowns of products.  Note that it's definitely more entertaining to read the commentary on the right side.
6) Tour de France Power File Analysis: That's week two, plus the first week is here.  There's also a crapton of athletes uploading to Strava – though I'm not seeing an obvious landing page consolidating these (I get a daily PR e-mail of the 10-20+ files uploaded each day).
7) Paris to allow cyclists to skip red lights: Booyeah!  Makes a ton of sense on these types of intersections.  Looking forward to seeing these signs added.
8) For optimal athletic performance, sleep naked: I'm guessing one could come up with some solid pickup lines based on this bit of trivia. (via Randy)
9) Team Sky confirms non-round chainrings inflate power numbers: Deep in one of the articles on the Froome data fiasco is a minor note that confirms what some more tech-savvy folks already knew: non-round rings trip up power meters. (via Tom A.) Note, more information on the subject here.
10) Hammerhead bike direction device starts shipping: You'll remember back almost two years ago this hit crowdfunding sites, but lacked any real data to prove they were going to ship immediately.  Now, they have. (via Mark R.)
Crowd Funded Projects of Athletic Note:
I regularly sift through Kickstarter and Indiegogo (plus a few others on occasion) looking for sports projects.  If you're unfamiliar with projects, read my detailed post on how I decide which projects I personally back.  Note that as always with crowd funded projects, assume the project will be late and will under-deliver on features. Thus far, on the numerous products I've helped 'fund' (except a leather bike handle), that's been the case.
Tune: Running Technique data gathering pod: The company has reached out to me about possibly getting a sample.  If they are able to do so, I'd be happy to chat more about it.
Sports Technology Software/Firmware Updates This Week:
Each week I quickly highlight some of the new firmware, app, software and website service updates that I see go out. If you're a sports technology company and release an update – shoot me a quick note (just one liners is perfect, or Tweet it at me is even better) and I'll make mention of it here. If I don't know about it, I won't be able to post about it. Sound good?
Shimano Action Cam App: Well then, holy balls, they actually released it…a year later.
Garmin Edge 20/25 Firmware Update: A few minor tweaks (and adds) as the device starts shipping.  For those curious, I did use one on a ride two days ago – here's the comparison files.
Garmin Epix Firmware Update: A few new features, various fixes.
Garmin Vivofit2 Firmware Update: Various minor improvements.
Garmin Vivofit firmware update: The same various minor improvements.
Polar V800 Openwater Swimming Update: Pretty much as the name implies! Plus a few other tweaks.
Polar Flow updates and new features: Lots of new little items on both the website and app.  See their updates page for all the details (PS: Why don't more companies have an updates blog? Seems like the best way to broadcast new awesomeness.)
—
Thanks for reading!