Another crazy weekend in the books, one packed with lots of photographs for upcoming reviews and various product posts in the short-term queue.  Here's what was on the agenda!
1) Indoor trainer rides…over and over again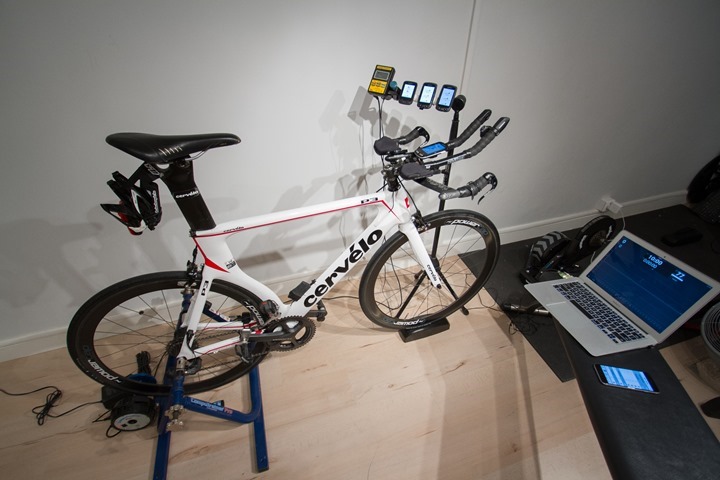 I spent considerable time on and around the trainer this week.  Really more than I would have preferred to.  Most of it was related to power meter testing, and getting various units installed, uninstalled, and settled.  For a number of power meters on the market, there's a 'settling' phase before things normalize and start to agree.  This ranges from a few short 30-second sprints, to a few rides.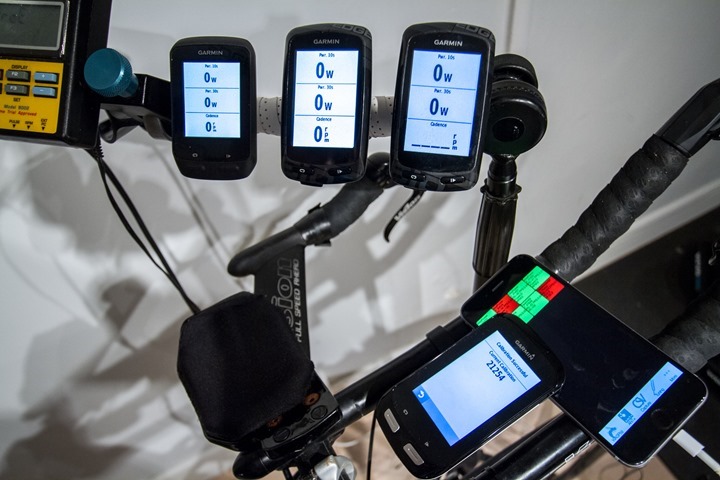 Unfortunately for most people, they don't actually have a way to know a unit is settled.  Similarly, unfortunately for me I keep on trying until everyone in the family agrees and has settled out and report roughly similar results.
I'd point out that trainers are much in the same camp here.  For example, the CompuTrainer requires a 10-20 minute settling period.  And in my experience the Wahoo KICKR is in the 10-15 minute range.  All of which make chasing reasonable agreement between power meters rather…tedious.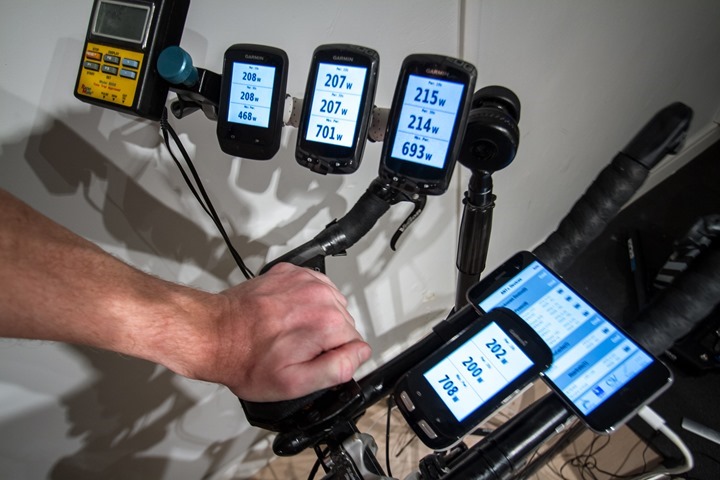 Of course, it's important to know that attaining perfection actually isn't the goal.  For example, I *shouldn't* see the Garmin Vector match the CompuTrainer.  If it does, someone is wrong.  That's because it's upstream of the CompuTrainer, so in theory, Vector should always be highest and the CompuTrainer lowest.
Additionally, when looking at something like Stages or the current 4iiii Precision (left-only for a few more months), then I need to take into account my current power balance.  I'm generally right-heavy, which means that these units will underreport power.
Oh…and then there's temperature considerations too.  Thankfully, assuming I don't bother to turn on the heat in the DCR cave, it remains pretty constant day in and day out.
So the net of this is that I had some 'official' trainer rides that were on my schedule that I completed.  But I also had 2-3 times that much time on three different bikes on just trainers alone this weekend dorking with power meters.
2) A dreary afternoon long run
Saturday afternoon I went out for a simple long run around town.  Just down the river and back a dozen or so miles.  The weather was sorta threatening to rain, and indeed, about half-way through it sprinkled a bit.
I meandered through the Louvre, which was packed with people.  Tourist season has started in earnest this past week, fueled by Easter holidays which here in Europe grant most countries either one or two additional days off (Friday/Monday).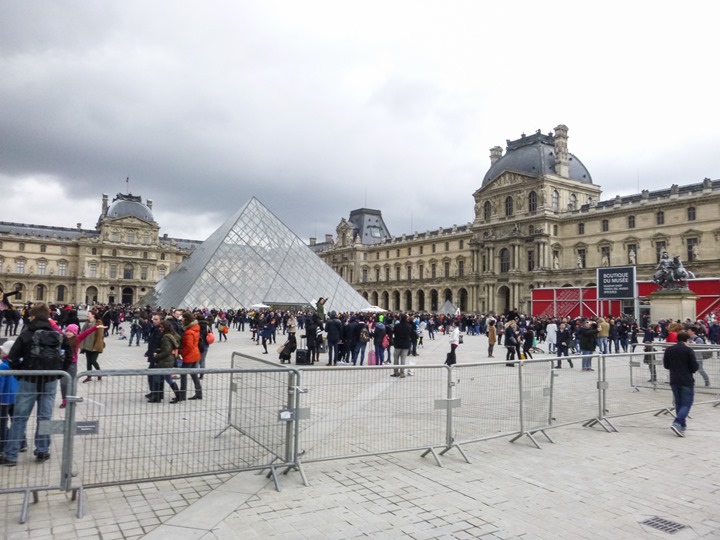 From there I headed down to the quai and ran along the river as much as possible.  This area isn't quite as popular with tourists, so it's a bit easier to run at pace here.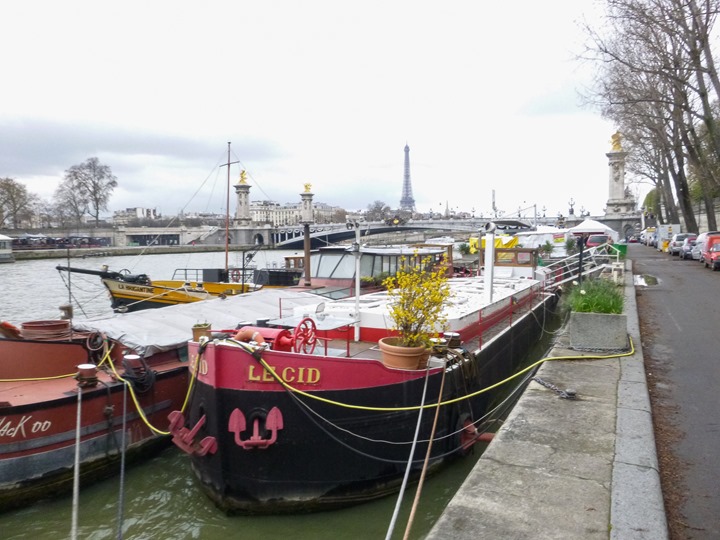 Though, oddly I ran into an antiques market here.  Such pop-up markets are incredibly popular in Paris, but I hadn't seen one in this location before.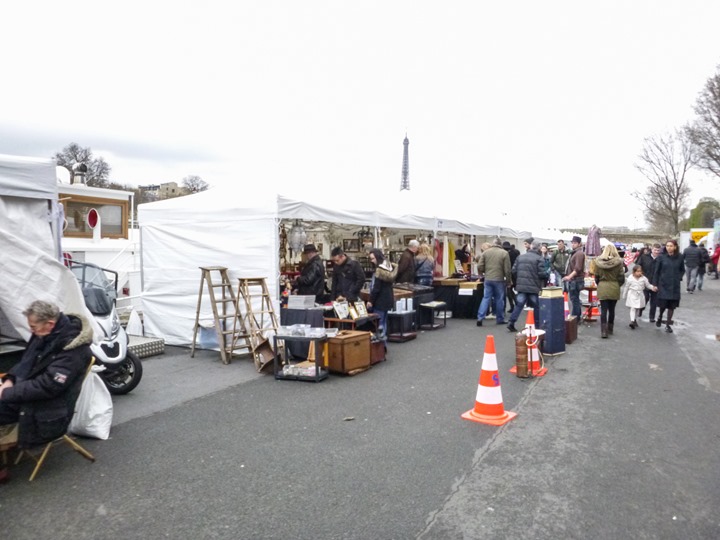 I overshot the Statue of Liberty a little bit, before eventually doing a quick loop around the base of her and began to head back towards home.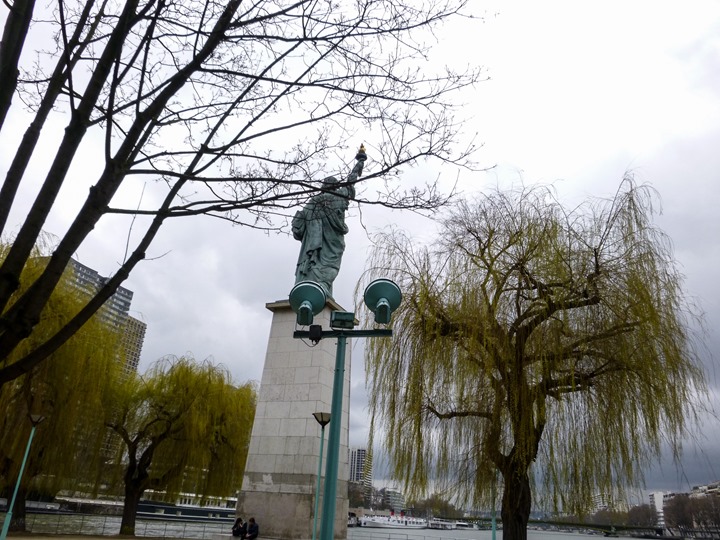 It's at this point the weather was looking least-awesome.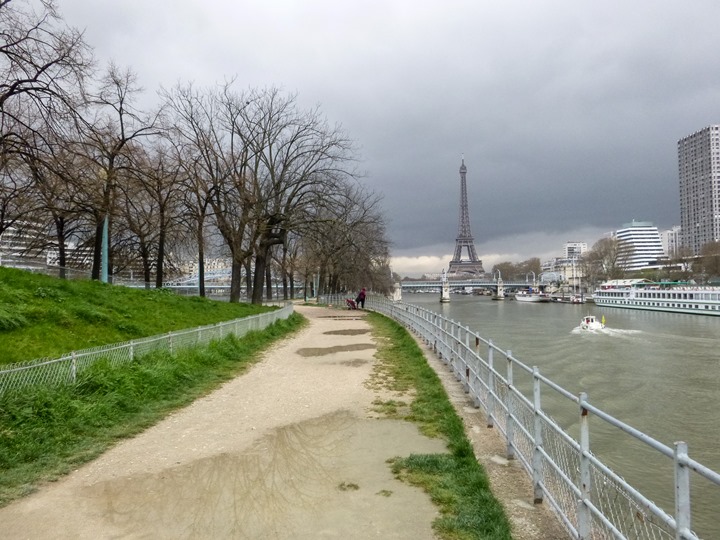 As I wrapped up on the run on the quai in front of the DCR/Cake Studio, there was some sort of fashion shoot going on. It always amazes me just how many people they have present at these for what is basically a single model and a single photographer.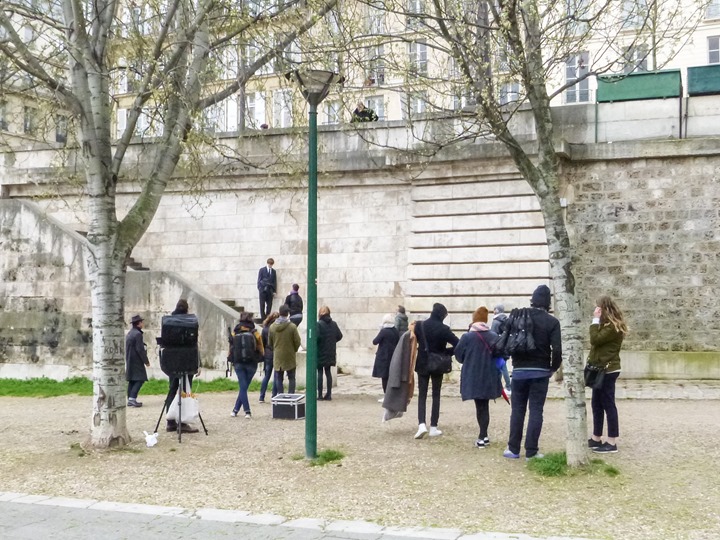 But even by our daily watching of movies and fashion shoots out our window (there's at least 1-2 a day), this one was pretty big for non-video aspects.  In any case, long run wrapped up and in the books!
3) Went to a beef mecca
Friday evening I met our chef friend (tip: everyone should have chef friend) near a famous butcher shop in Paris.  The place is known for their aged meats.  The outside of the shop hints that there might be something a bit unique or special about the place: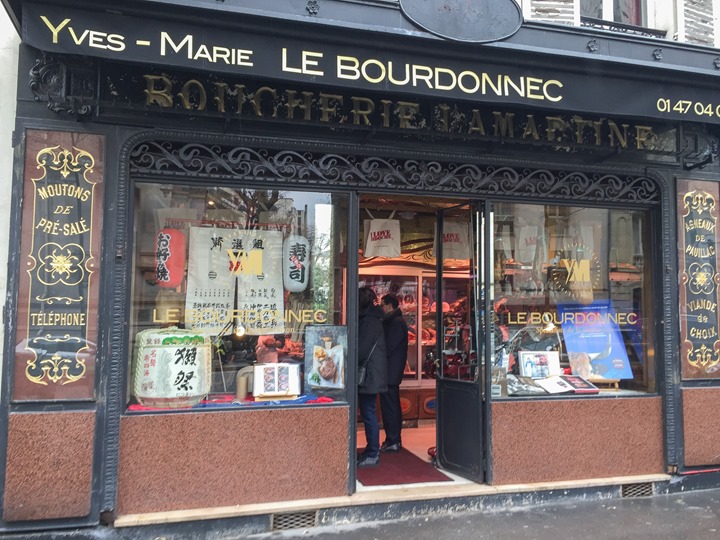 But it's not until you get inside that you realize this is the epicenter of beef awesomeness.
Oh, and some other meats that don't matter.  Because it's all about the beef.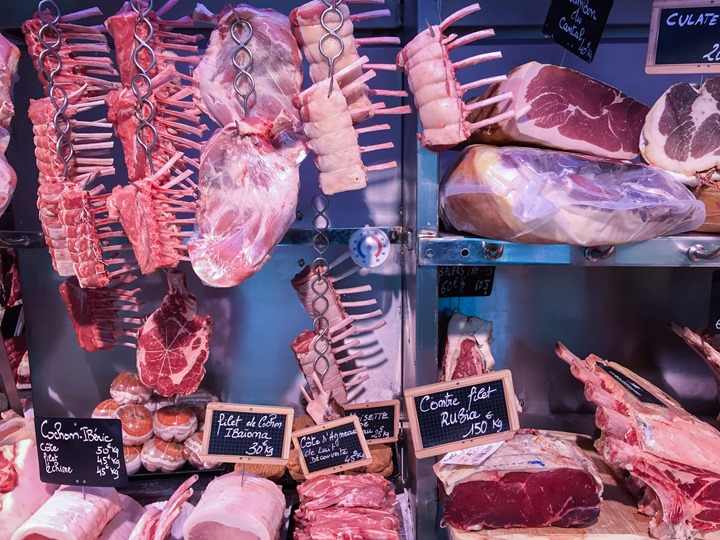 I should point out that some cuts were kinda-sorta crazy expensive.  How about 250€ per kilo ($120USD per pound) for these cuts?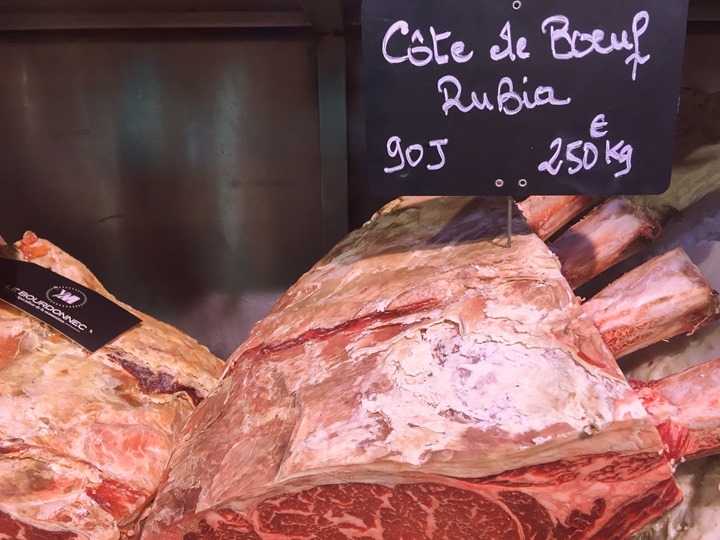 For better or worse, those cuts were not in our budget.  Instead, we went with a different cut that worked out to about 25€ a person.  Which while expensive is about what you'd pay in a restaurant for a steak in Paris of forgettable quality.  Plus, when our awesome friend is preparing it with sides, it's even cheaper than going to a restaurant.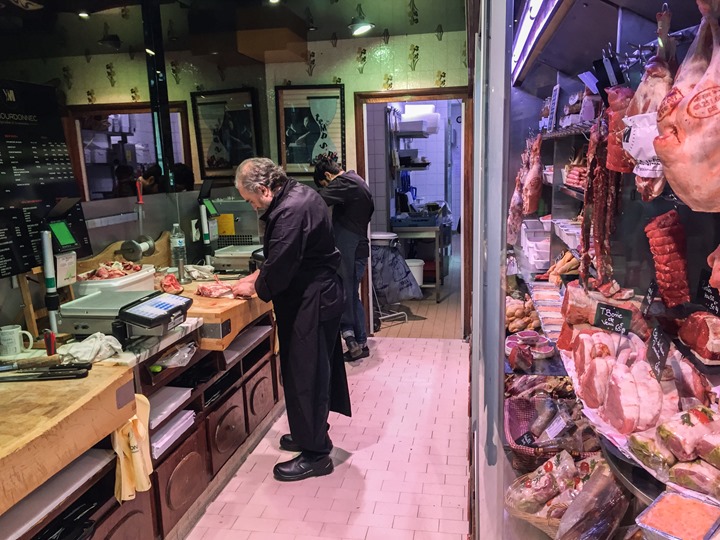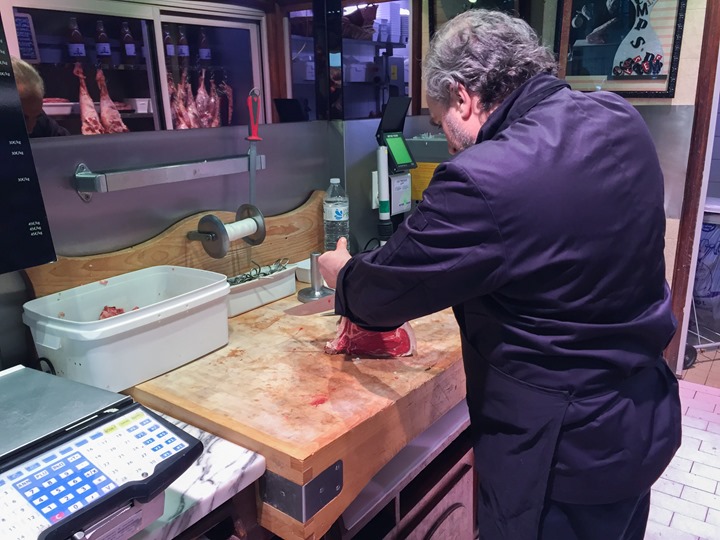 I ended up going to the fromagerie to pick out a few cheeses.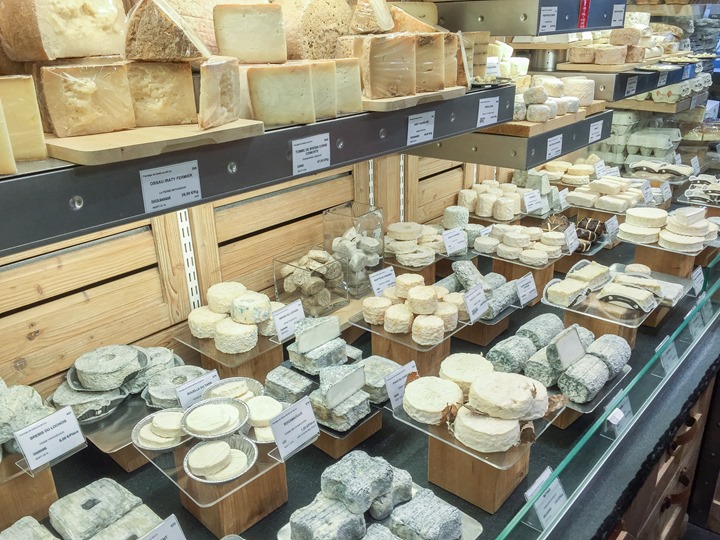 I went with a Langres Fermier and a Bleu of Montagne et Poire (Blue cheese with pear).  Never tried them before, and I feel like I need to try out more cheeses than my usual go-to suspects (Rocamadour, chevre, and Saint-Félicien).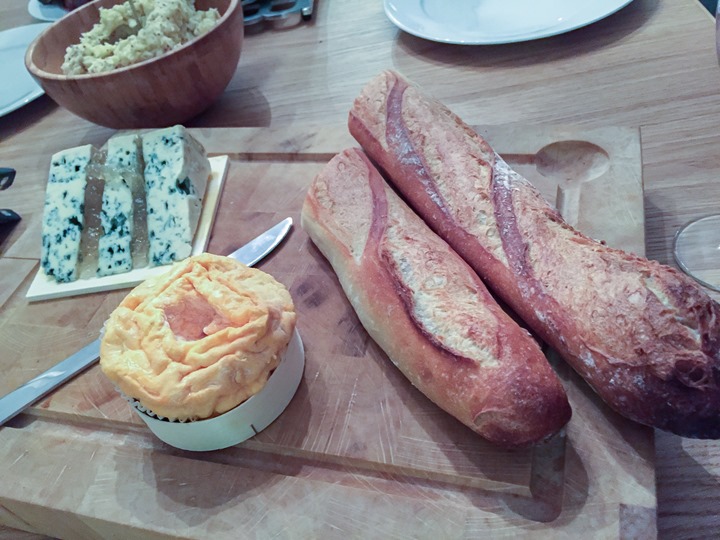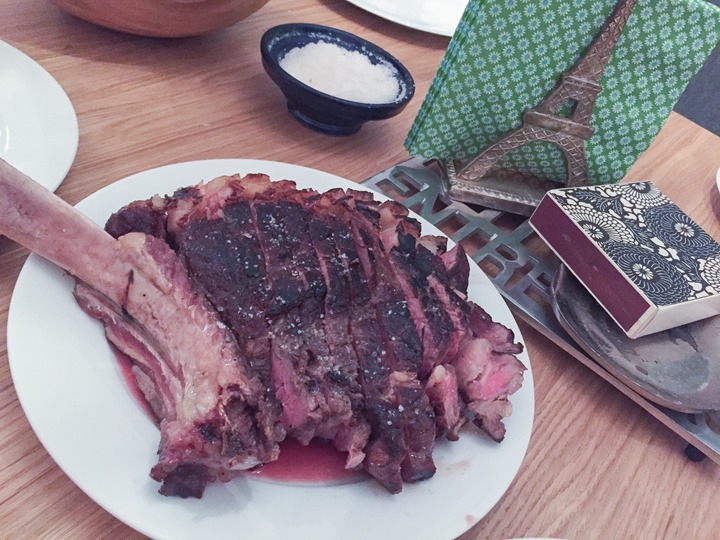 Definitely a great way to spend the evening! Oh, and for the record, that's not just my plate – that's for all of us to share!
4) An early dawn, pre-airport bike ride
I often arrange things that really shouldn't work, from a scheduling standpoint.  This morning's ride was sort of that kind of timetable.  I did my math backwards from my 10:30AM flight departure time, figuring I had to be at the airport no less than about 45 minutes in advance, accounted for (hopefully) non-existent Sunday morning traffic on a holiday.
I then budgeted a bunch of critically extra time to account for all the unique DCR-aspects of going out for a ride.  Stuff like dealing with 3 power meters connected to 6 different head units.  All stuff that in theory shouldn't take long, but in practice really does chew up time like paper to a shredder.
I was up around 5:45AM, and out the door around 6:30AM: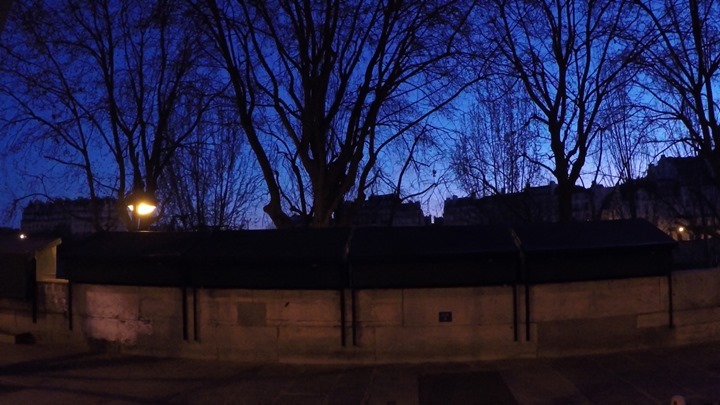 Despite forecasts that would have the remainder of the day beautifully sun and semi-warm, at this point it wasn't too much above freezing.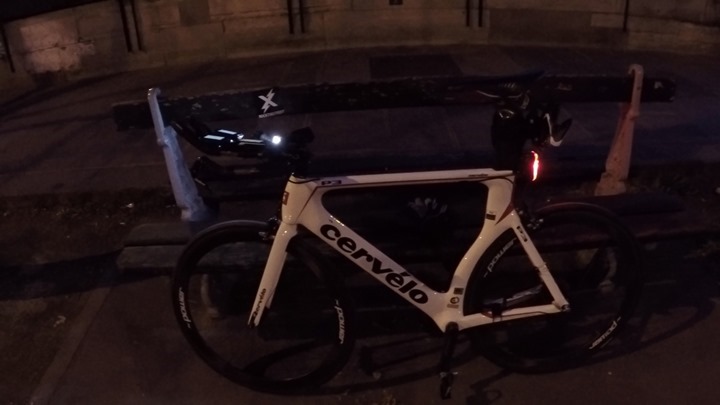 The best part about cycling Paris on the weekends and in particular Sunday mornings is that the whole city appears to sleep in.  Only a handful of cars to work around.  Here's the view from the Cycliq Fly6 camera looking back after I passed the Eiffel Tower.  Never mind the date, I realized afterwards I forgot to set it on this unit.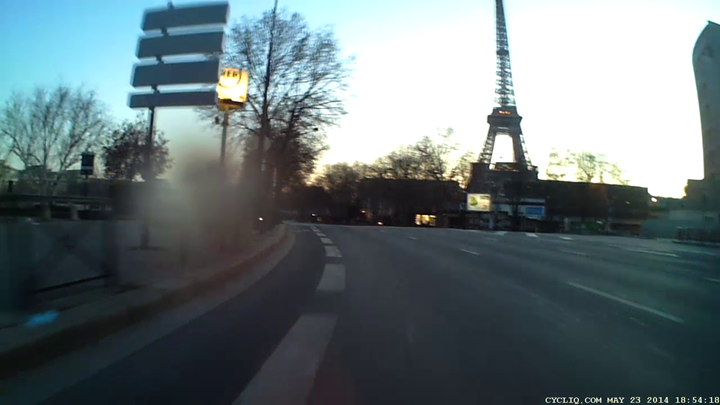 I'd hit up Longchamp to do a handful of loops until my pre-determined 'must leave' time dinged.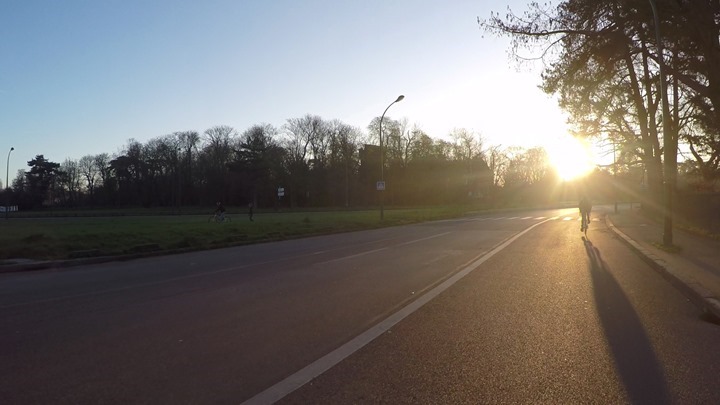 From there it was back across town.  Along the way I paused for a few seconds when I noticed one of the major bridges crossing the Seine was closed for some sort of gigantic movie set involving carriages and other equipment from hundreds of years ago: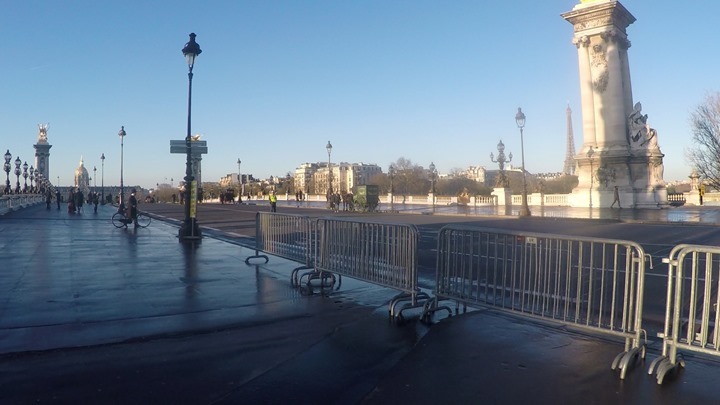 After that it was down along the expressway which is closed to traffic on Sunday's for pedestrians and cyclists.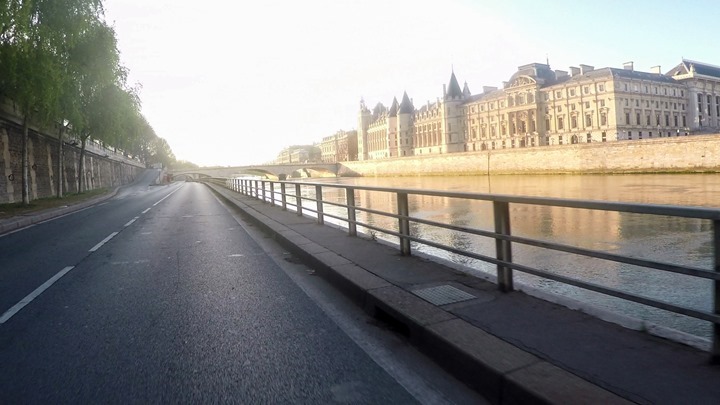 Had it been an hour or two later, this section would be covered in walkers, runners and parents pushing kids on tricycles.  But this time of the morning it was beautifully empty pavement perfect for keeping the pace up and finishing up the ride strong.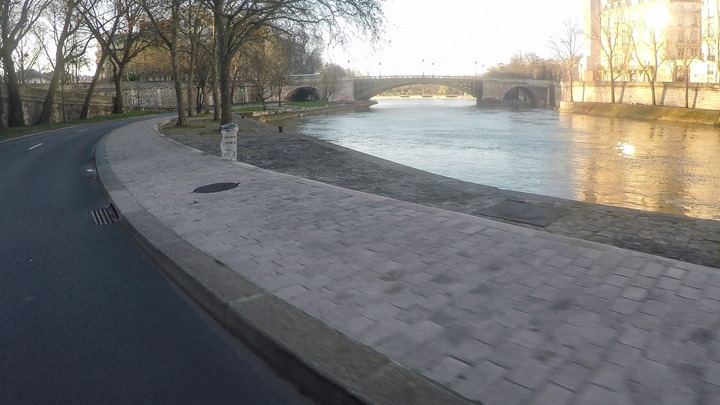 After that I headed down to the water to grab a few shots on some bikes that I needed for upcoming posts.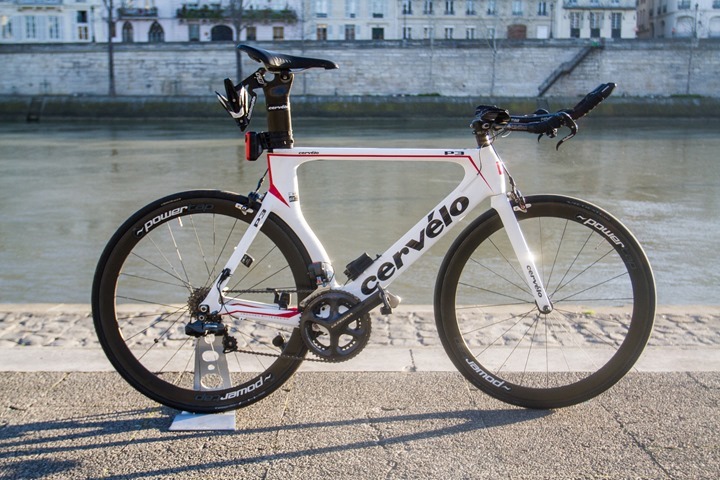 This included photos of the Verve Infocrank as well as the 4iiii Precision: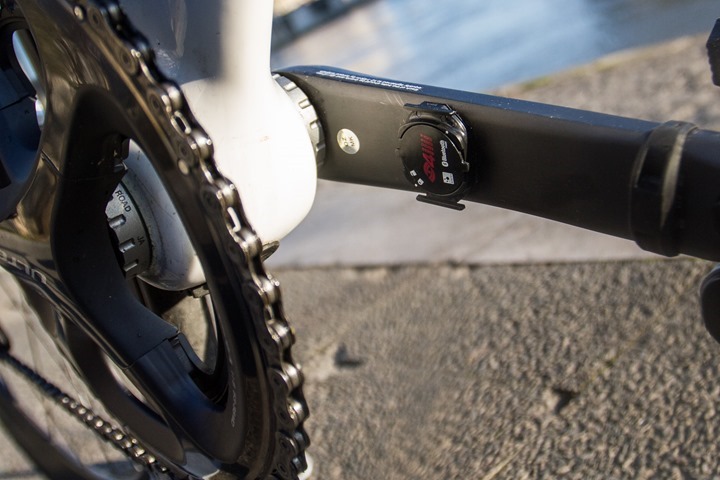 But, more on those later…
5) Flew to Austin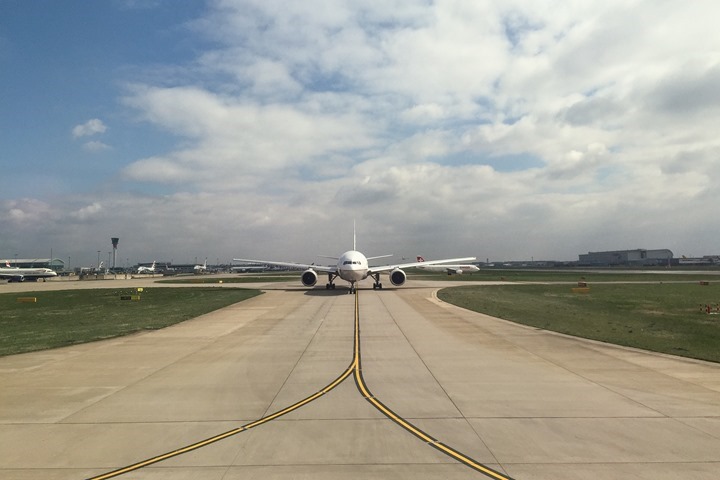 Immediately after getting off the bike and grabbing a few photos I headed straight to the airport  It's the 'few photos' part that invariably causes me to nearly miss my flight each time.  But arriving at the airport 38 minutes before an international flight is normal, right?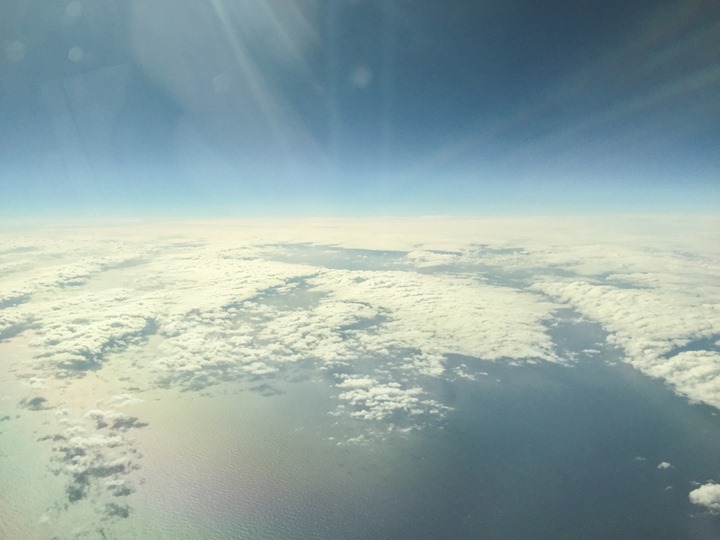 Fast forward a dozen hours later, and I find myself in Austin, TX.  I'll be here for the next 48 hours or so, to kickoff a mind-bogglingly whirlwind tour of the US over the course of the week.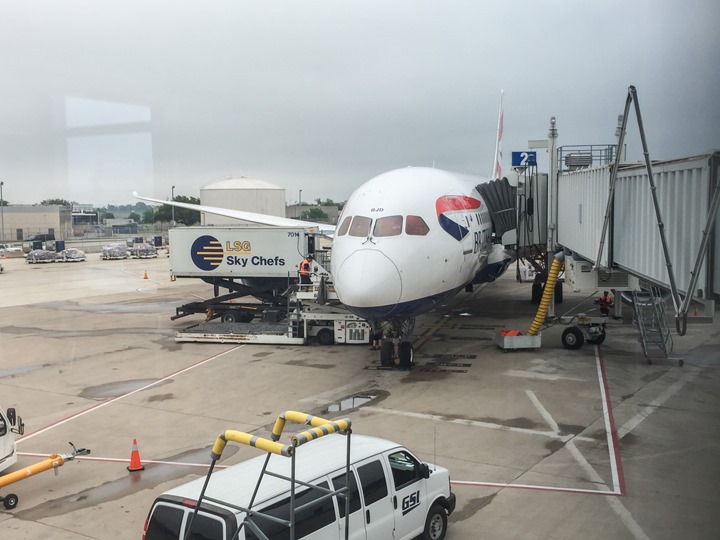 After leaving Tuesday, the next leg of the trip is off to the Bay Area (San Francisco)!
—-
Have a great week ahead all!