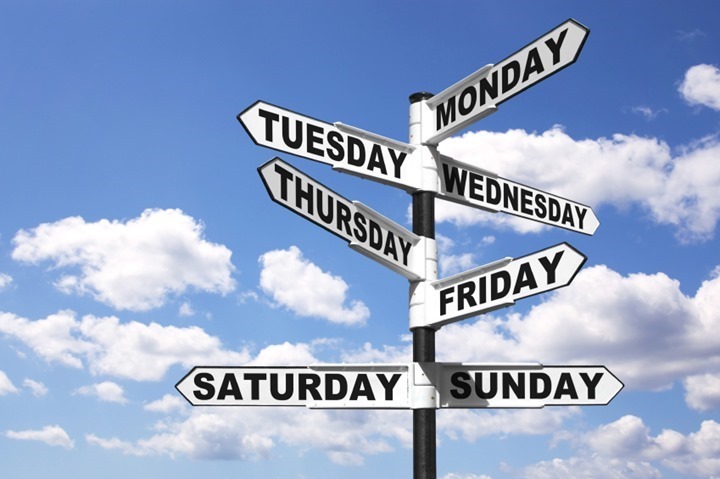 The Week in Review is a collection of both all the goodness I've written during the past week around the internet, as well as a small pile of links I found interesting – generally endurance sports related. I've often wondered what to do with all of the coolness that people write, and while I share a lot of it on Twitter, Facebook, and Google Plus, this is a better forum for sending it on to y'all. Most times these different streams don't overlap, so be on the lookout at all these places for good stuff!
So with that, let's get into the action!
DCRainmaker.com posts in the past week:
Here's all the goodness that ended up on the main page of DCRainmaker.com this past week:
Monday: A brief look at the Mio Alpha2 optical heart rate watch
Monday: A look at Sony's new 4K action cam, crazy concurrent multi-cam support
Tuesday: The 'Guess How Many Steps I Walked at CES 2015' Giveaway Winner!
Wednesday: Garmin acquires Backtracker bike radar system (and company iKubu)
Thursday: Behind the Scenes: An Impromptu Photo Shoot with Ray
Friday: A Sneak Peek at the Cycliq Fly12 Front Mounted Bike Camera Light
Stuff that I found interesting around the interwebs:
Here's a not-so-small smattering of all the random things that I stumbled on while doing my civic duty to find the end of the Internet:
1) GoPro stock drops on Apple patent grant: Not terribly surprising to see this occur, but it does serve as a general reminder to the action cam industry what might be in store should Apple get into the action cam game. (sent in via Scott E.)
2) Spinning with the CEO of Twitter: A fun article about doing Soulcycle in an attempt to get an interview at CES.
3) Marriott to let you borrow GoPro on vacation: Seems like a pretty neat way to earn some customer love.
4) GoPro plans firmware update to add time lapse with video function: Announced during CES, I'm surprised they haven't done this earlier (to match what Garmin did with the VIRB).  This function makes it a thousand times easier to get a time lapse video using a GoPro.  Also a handful of other resolution/frame-rate focused enhancements coming too.
5) Strava: 2015 KOMs and too many segments: A good post as always from Dan.  So on-point in fact that a couple of Strava engineers dropped by to leave their thoughts and comments at the end of the post.  Worth a read.
6) The Real Starky Version of The CES Indoor Ironman: You saw the photo-filled post here on DCR, now dive into the slightly more edgy podcast version of it.
7) Bicycle attachment fills your water bottle out of thin air: Well then…that's just pretty much brilliant. (via Jason G).
8) Lego Mountain Biking: While this looks like it came out in October, it doesn't quite seem to have gone truly viral yet.  And since I only just saw it, it's news to me and thus valid for inclusion. (Via Mark T.)
9) Pro Triathlete gets cancer, the beginning of the story: Many within the triathlon community may have seen the news last month about Amy Marsh.  There's now a fund you can donate to assist with her medical expenses.
10) On switching bike sponsors: Pro Triathlete Jordan Rapp announced going from Specialized to Dimond bikes.  An interesting (and long) write-up on his move.
Crowd Funded Projects of Athletic Note:
I regularly sift through Kickstarter and Indiegogo (plus a few others on occasion) looking for sports projects.  If you're unfamiliar with projects, read my detailed post on how I decide which projects I personally back.  Note that as always with crowd funded projects, assume the project will be late and will under-deliver on features. Thus far, on the numerous products I've helped 'fund' (except a leather bike handle), that's been the case.
(I didn't see anything worthwhile this week, I suspect we'll see new products over the next few weeks as companies look to recover from CES and start launching.)
Sports Technology Software/Firmware Updates This Week:
Each week I quickly highlight some of the new firmware, app, software and website service updates that I see go out. If you're a sports technology company and release an update – shoot me a quick note (just one liners is perfect, or Tweet it at me is even better) and I'll make mention of it here. If I don't know about it, I won't be able to post about it. Sound good?
Garmin Vivosmart Firmware Update: Tweaks for Android phones.  In discussing this with Garmin at CES, if you use an Android phone, you really want to get this update.
Garmin Edge 810 Beta Firmware Update: Tweaks to course routing.
Garmin Vector & Vector S Firmware Updates: Bug fixes
—
Thanks for reading!