Here's what I've been up to the last few days since getting back home to Europe.
1) Flew home from the US: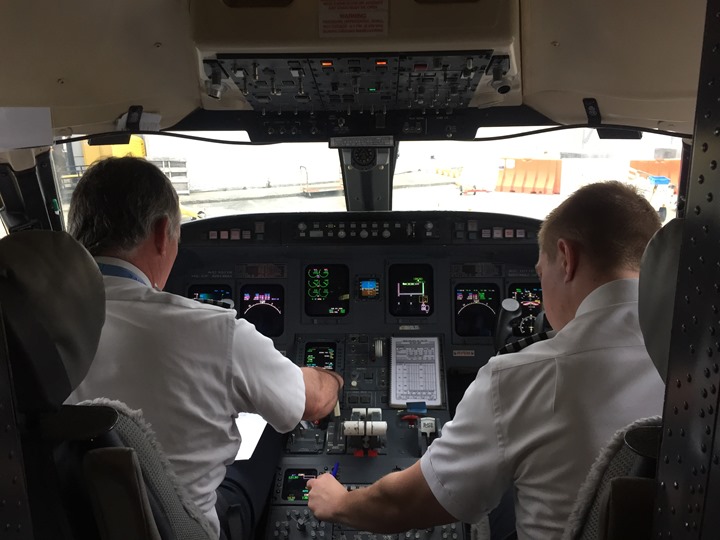 Friday we arrived back in Paris from what's been a nearly two week long trip to the US.  First, a week for CES, and then another in the Charleston area visiting with friends (and doing a fair bit of product testing).
We did have quite an enjoyable time in Charleston though, and I got some nice running in there, even with what was described to us as crappy weather (seemed mostly fine to me though).
Plus, I mostly managed to snag some cool footage for a post later this week on sports and a look at all the drones out there that capture follow-me style footage autonomously during sports.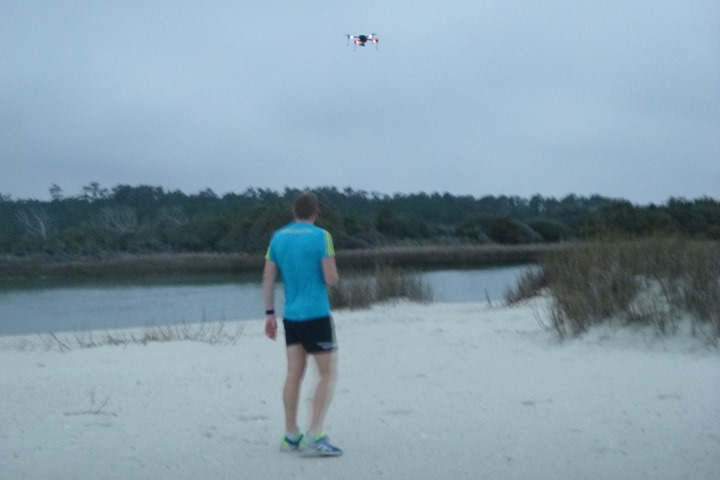 Mostly though, it was nice to be home and just relaxing a bit.
2) An Evening Run Around the City:
I went out Saturday night for a bit of a 10-miler run.  No particular zone nor target in mind, other than just checking out the city via running.
After a a few minutes along the river heading east to burn some early time and mileage I turned back around and headed more towards the busier central areas.  I'd eventually pass through the Louvre, which is always fun for GPS re-acquisition tests as I go through the massive stone buildings.  Plus, the pyramid looks pretty at night.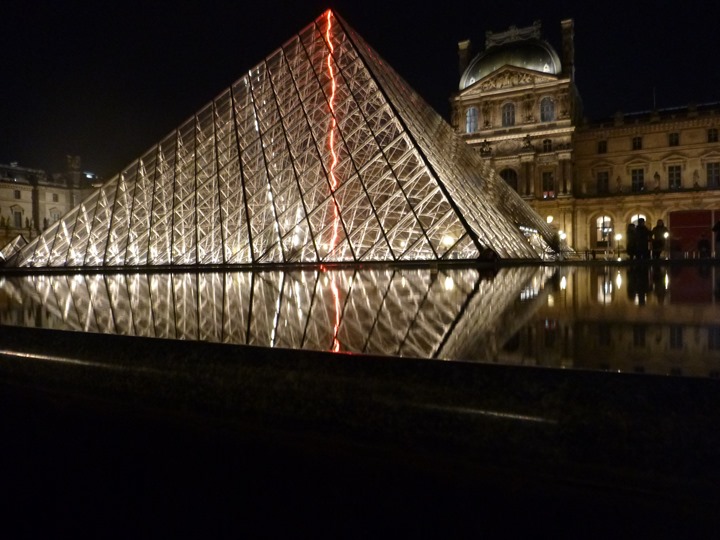 From there I zipped straight up to the Arc.  I always forget what a mess it is to run with all the cross streets and people out and about.  This run should tide me over another few months until I forget again.  Though I suppose it's not bad super-early in the morning.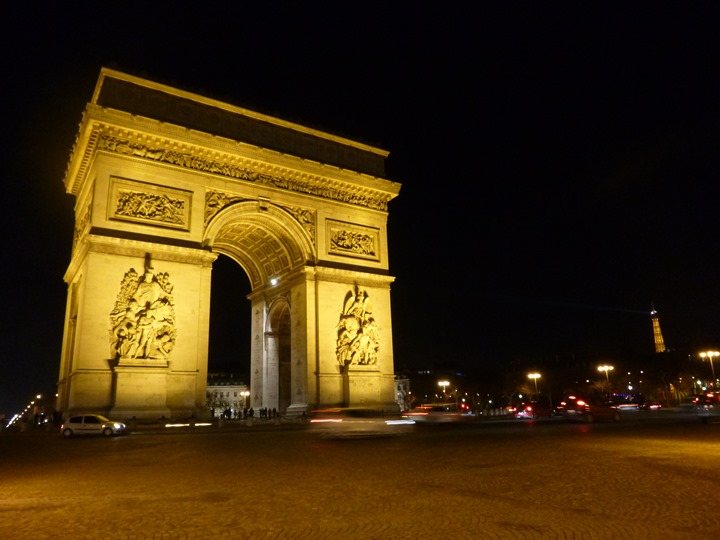 After that I headed back down the river for a lazy loop around the Eiffel Tower before eventually racing the boats the few miles along the Seine back to the studio.  The Girl was wrapping up some cakes there.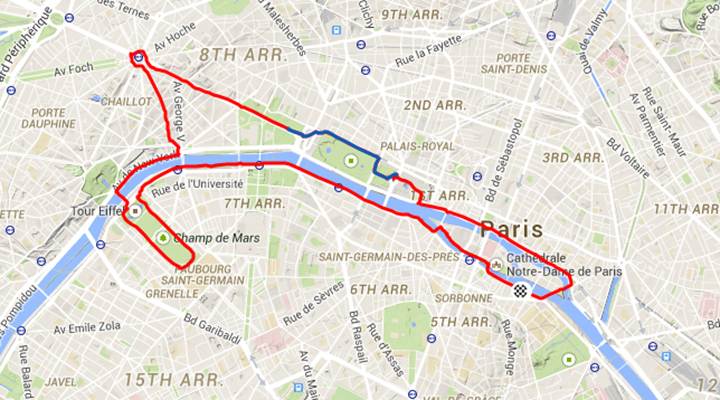 Of course, it only seemed proper to refuel with an electrolyte heavy bowl of ramen from our favorite place.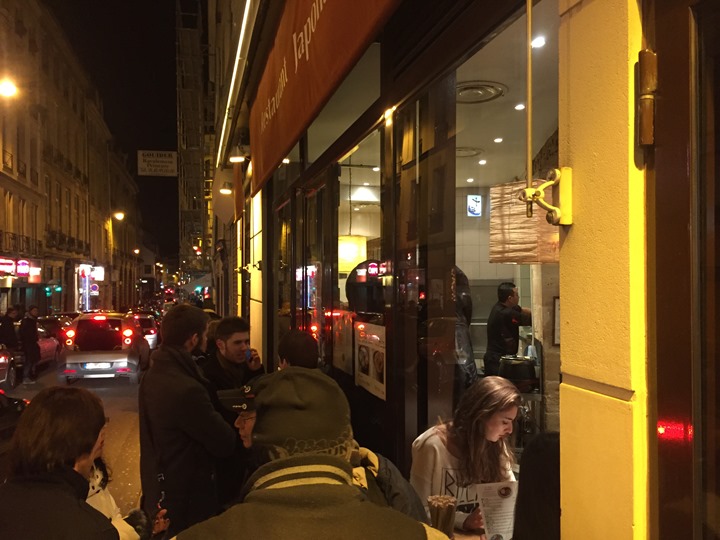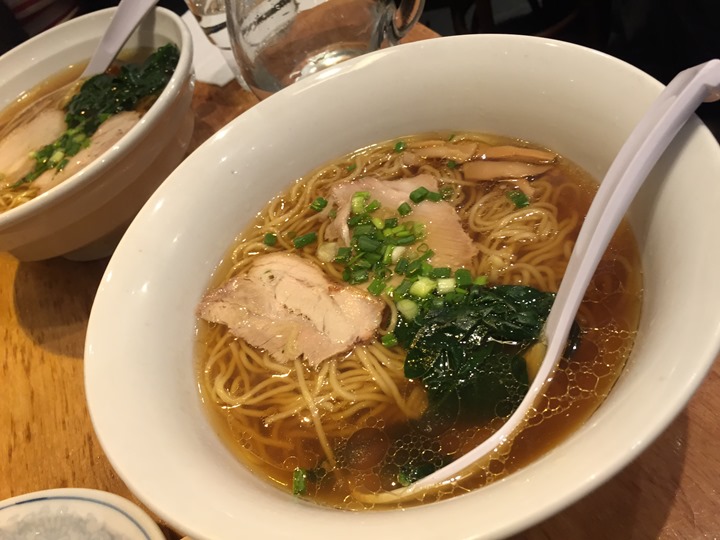 No doubt one of the best deals in town, and without question some of the best soup in town.
3) A few Paris observations: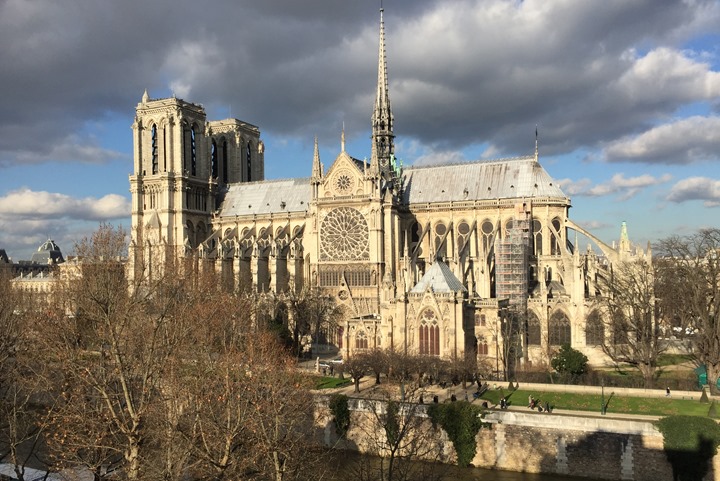 This has been our first weekend back to the city since the attacks, as both of us had been out of the country when it occurred.  There's obviously been much made in the news media (especially outside of France) about what Paris is like now compared to prior to the attacks.
In general though, over the course of the weekend there wasn't much appreciably different (visibly) within the city that most would notice.  For example, many US news outlets keep showing pictures of soldiers (in camouflage gear with large guns) around the Eiffel Tower.  Except here's the thing: That's not new.
It hasn't been new for nearly a decade.  It's the same presence that's at most other major tourist sites in Paris, such as Notre Dame.  We watch them from our window in their groups of three wander around in circles within the grounds of Notre Dame all day long.
The convoys of 5-10 police vans/vehicles that other outlets have focused on are also not new.  It's simply how they shuttle around police officers throughout the city, and again have been in place for years.
The only item that was inside Paris that we saw as noticeably different however was the Lebanese restaurant which is no more than 50 yards from our door now has a 24×7 heavily armed police presence.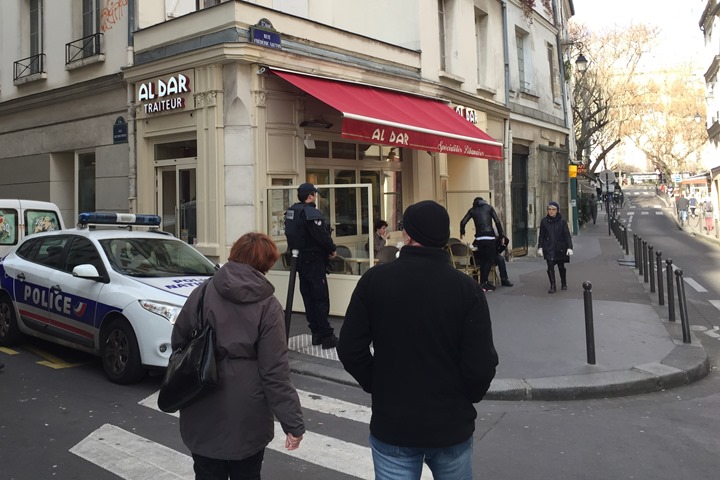 No matter what time of day I've gone by it, the two officers are there heavily armed and both holding large guns to their chest.  Hopefully things will return to normal soon.  Of course, this certainly won't stop us from visiting it.  It's generally regarded as the best Lebanese place in all of Paris, and is our favorite for picking up 1€ bags of pita bread.
Of course behind the visible changes is the shift that can't be seen.  The attacks have rattled the country and that's likely to take much longer to heal.
4) Went for a nice Sunday Ride
I was a bit worried the weather would be crap on Sunday, but upon waking up it turned out to be fairly good, even bordering on rather nice.  So I headed out for about an hour or so, just a casual loop around the eastern portion of the city.  I didn't have a ton of time to spare given having to go to the airport and knock out a bunch of other things before my flight.  Still, I made it work.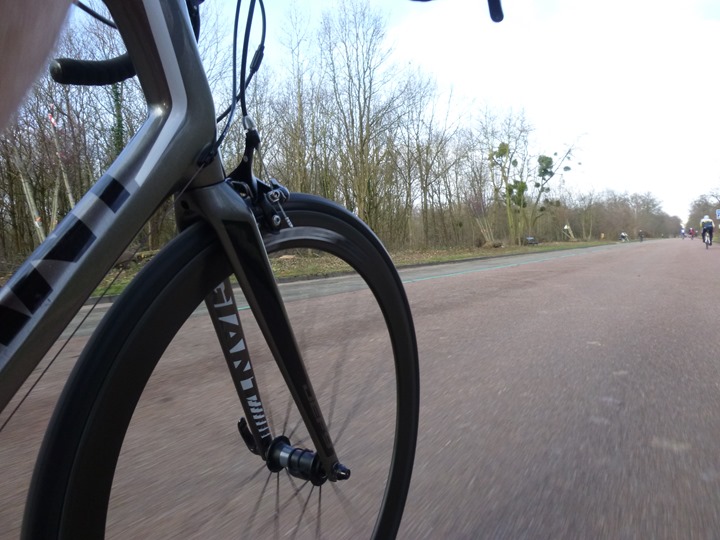 I headed over to the Bois de Vincennes for a loop around the triangle section and then the horse track section.  As one might expect on a decent Sunday, it was packed with cyclists riding loops (yes, I know, my photo doesn't entirely make it appear that way, but every colored dot you see on the road ahead is a cyclist):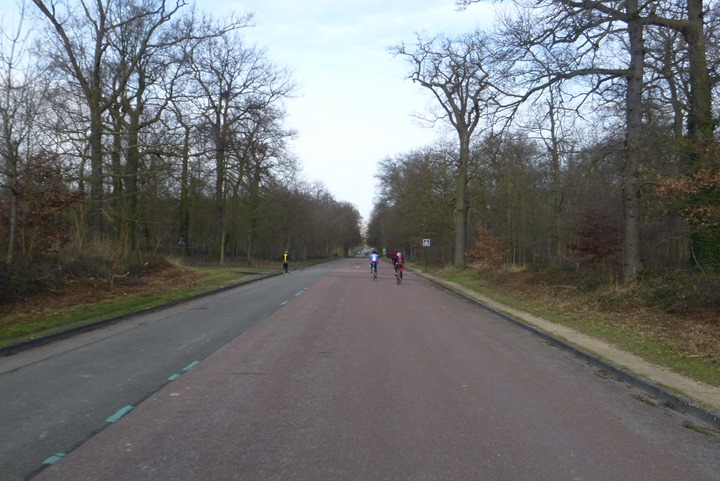 As usual, I was testing power meters.  In this case, focusing on the Verve Infocrank, which I'm hoping to wrap up the review on shortly.  Having a busy travel schedule in December and January meant lowered bike time unfortunately.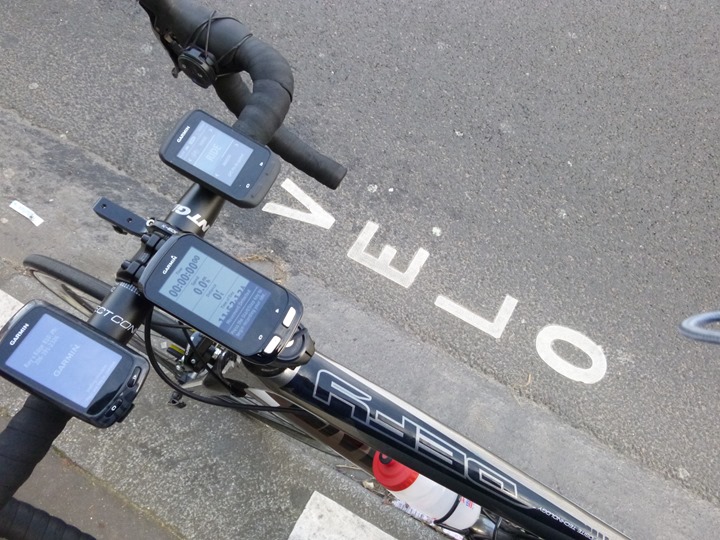 It was good to see all three power meters seemed to agree quite nicely though.  I had Garmin Vector, a PowerTap G3, and then the Infocrank.  The Verve's data is uploaded to my Strava activity file for the ride, for those who are curious.
5) Flew to Istanbul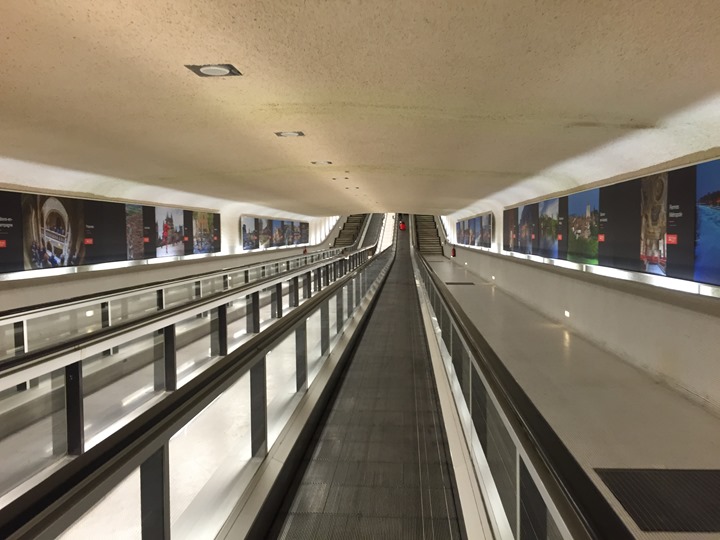 After my Sunday ride and some Fitbit Surge waterproof chamber testing time, it was off to the airport for my evening flight.  I was headed down to Istanbul for a handful of work meetings on Monday and Tuesday, before I'll return to Paris Tuesday evening.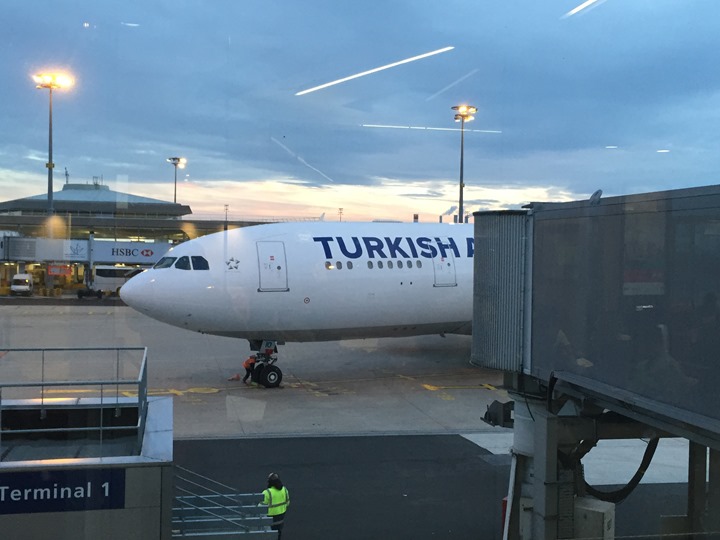 The flight is only about three hours, so relatively short and painless.  Hopefully I'll be able to sneak in a run while I'm here, like the last time I was down here.  Though I'm staying on the Asian side of Istanbul, so I'll probably stick to something nearer me rather than try and head back to the European side.
With that – have a great week all!