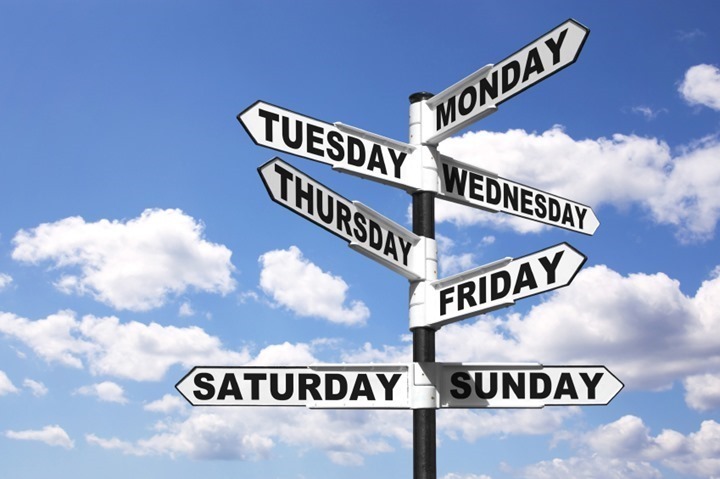 The Week in Review is a collection of both all the goodness I've written during the past week around the internet, as well as a small pile of links I found interesting – generally endurance sports related. I've often wondered what to do with all of the coolness that people write, and while I share a lot of it on Twitter, Facebook, and Google Plus, this is a better forum for sending it on to y'all. Most times these different streams don't overlap, so be on the lookout at all these places for good stuff!
So with that, let's get into the action!
DCRainmaker.com posts in the past week:
Here's all the goodness that ended up on the main page of DCRainmaker.com this past week:
Monday: A London Weekend Runaround
Wednesday: The 'Anything On My Recommendations' List Giveaway Results!
Sorry, was a bit of a down week as I caught up on a few things, and prepared for the DCR Open House yesterday!
A few notable sports technology deals:
A few items are making a notable comeback for the next dozen days:
Garmin FR910XT – $239 (regular $399): Sale back on now till Dec 27th
Garmin FR910XT with HR strap – $269 (regular $449): Sale back on now till Dec 27th. For HR bundle, select drop-down.
Garmin FR910XT Tri Bundle- HR Strap, Quick Release Kit, Speed/Cadence sensor – $299 (regular $499): Sale back on now till Dec 27th. For Tri bundle, select drop-down.
Garmin Vivofit, all colors – $79 (regular $129, was $99 briefly): Sale now till Dec  27th
Garmin Vivofit with HR strap, all colors – $129 (regular $169): Sale now till Dec 27th
Also, Clever Training managed to snag a few more Garmin VIRB's at $99, for those that wanted them, there are some still available (as I noted in my Black Friday deals, it's probably the best deal this season).  Also note that most of those Black Friday deals are actually still going on.
In The News!
The folks at ABC News gave me a ring last week to chat about buying gadgets and what to look for.  Swing on over to check out the article!
Stuff that I found interesting around the interwebs:
Here's a not-so-small smattering of all the random things that I stumbled on while doing my civic duty to find the end of the Internet:
1) Man Breaks Indoor Trainer World Record: Yes, for real – 1,739 miles on an indoor trainer (on a stage).  That's approximately 1,738 more miles than I'd prefer to spend in such a situation.
2) The Worst Product Ever Made: The Ring by Logbar: Love this product review.  I remember when this product hit Kickstarter.  Perhaps I ought to add this video to my standard Kickstarter disclaimer text…
3) Running Store Consolidation: What it Means for Runners: A rather interesting piece on the consolidation of previously independent running shops across the US.  (via Aaron Hersh)
4) Bluetooth Smart 4.2 gets faster: The Bluetooth SIG has introduced a number of improvements, the most notable for most followers here being much faster transfer speeds.  That'll be good for watch to phone transfers, which are typically pretty slow.  Of course, these changes do require companies implement them – which, if 4.1 is any indication from last year…is also pretty slow.  Still, better than not!
5) Why the iPhone 6 doesn't have a Sapphire screen: This is interesting not so much for the iPhone, but because a number of watch companies make Sapphire variants of their products (like Suunto).  Kinda helps to provide some backstory into those worlds as well.
6) Why GoPro wants to make its own drones: A week or two ago news leaked out that GoPro is working on a drone of some sort for next year, here's a bit of thought behind that.  I'm personally excited about this, because GoPro has enough cash (and marketing know-how) to help government agencies put in place responsible policies versus kneejerk ones.  If for no other reason than they'll want to ensure success of whatever products they introduce.
7) Making of Assassin's Creed Parkour video near my home in Paris: Aside from being a pretty cool making of video, about half of this was shot within 1-2 blocks of my house (and the CupCakery).  Always neat to see things on your stomping grounds.
8) Running Power Meters – Stryd: I'll have more on this in the coming weeks, but pretty interesting stuff.  Had a really good conference call with the engineering team this week walking through the technology.  They're aiming to get me a unit to put through the paces shortly.
9) Man captures his heart rate during a marriage proposal: Yup, pretty awesome.  The thread is at the main link, but this picture pretty much explains it all!  (via Ryan)
10) How to build your own TrainerRoad iPhone Mount: I just built up a few of these this week.  Quick and simple, plus, an excuse to play with power tools.
Crowd Funded Projects of Athletic Note:
I regularly sift through Kickstarter and Indiegogo (plus a few others on occasion) looking for sports projects.  If you're unfamiliar with projects, read my detailed post on how I decide which projects I personally back.  Note that as always with crowd funded projects, assume the project will be late and will under-deliver on features. Thus far, on the numerous products I've helped 'fund' (except a leather bike handle), that's been the case.
Steadyrack: A vertical bike rack solution (with USB ports for charging).  The company actually sent me over one of these to try this past week, just gotta get it all installed.  Definitely cool looking though.  The USB port idea is brilliant for those with commuter bikes that want to charge lights and such.  And of course, the fact that it rotates is pretty cool.
Sports Technology Software/Firmware Updates This Week:
Each week I quickly highlight some of the new firmware, app, software and website service updates that I see go out. If you're a sports technology company and release an update – shoot me a quick note (just one liners is perfect, or Tweet it at me is even better) and I'll make mention of it here. If I don't know about it, I won't be able to post about it. Sound good?
– Garmin FR920XT Beta Firmware: This introduces a barometric altimeter change (to address an issue I saw and noted in my review), adds initial Garmin Connect IQ support for developer testing, and adds Ski/Snowboard mode.  Note, this is a BETA firmware version, and thus may cause unwanted side effects including nausea, dizziness, diarrhea, malaise, vomiting, headache, dermatitis, dry mouth, etc.
– Withings Aura Firmware: While the week previous, this was notable because they're actually making good progress recently – finally closing the gap and making it a respectable product.  They also issued an apology to customers yesterday, that will offer a free secondary sensor to early purchasers (including me).  Good to see.
– Adidas Smart Run GPS watch Firmware Update: This one is also from the week previous, but also worthy. Adidas has introduced support for MixRadio music service on the Smart Run.  Really nice to see a steady beat of improvements over the last year there.
– Polar Android support on the docket for next week! For those with V800's and M400's, Polar is planning on pushing out Android Flow app support for that in the upcoming week.  Keep an eye out for it.
—
Thanks for reading!