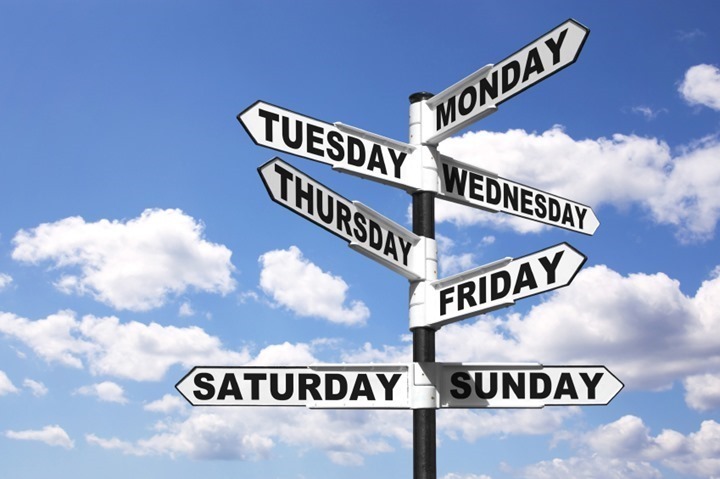 The Week in Review is a collection of both all the goodness I've written during the past week around the internet, as well as a small pile of links I found interesting – generally endurance sports related. I've often wondered what to do with all of the coolness that people write, and while I share a lot of it on Twitter, Facebook, and Google Plus, this is a better forum for sending it on to y'all. Most times these different streams don't overlap, so be on the lookout at all these places for good stuff!
So with that, let's get into the action!
DCRainmaker.com posts in the past week:
Here's all the goodness that ended up on the main page of DCRainmaker.com this past week:
Saturday: Week in Review – November 1st, 2014
Monday: 5 Random Things I Did This Weekend in Thailand
Wednesday: My Winter 2014-2015 Bike Trainer Recommendations
Thursday: Garmin Forerunner 920XT In-Depth Review
Stuff that I found interesting around the interwebs:
Here's a not-so-small smattering of all the random things that I stumbled on while doing my civic duty to find the end of the Internet:
1) 44-Year-Old Mother of Six Shatters Beer Mile World Record: Because yes, this is the most important story in the endurance sports world this week.
2) Men of Triathlon Calendar Returns for 2015: For those unfamiliar and within the sport of triathlon, you'll want to ensure you're ready for later this month.  Or, you could potentially enter too.
3) Didi the Devil set to retire: Bummer indeed, surprising that someone like The Tour simply doesn't pay him.
4) Feedback for Active.com: A nice roll-up of 'feedback' on some of the less-awesome things Active.com does. (via Chipper N.)
5) App automatically creates highlight reel from GoPro footage:  Kinda a neat idea. I haven't had a chance to try it  – sounds interesting though.
6) What happens when you attach a Fitbit to a cat: Seriously, it's hilariously data detailed. (via Jared H.)
7) On Board Cameras at the UCI Road World Championships: A good little snippet on how the UCI is using the action cams, as well as the different mounts and ways they're looking to leverage them. Good to see moving forward on this.
8) Analysis: Why cycling needs to improve its TV product: A good follow-up to the previous note on adding cameras and much more to the peloton. (via Neal Rogers)
9) Astronauts put GoPro in water bubble: Simply because they can.
10) Kevin Costner stars in upcoming film about Cross Country runners: The title pretty much says it all. (via Steve Magness)
Crowd Funded Projects of Athletic Note:
I regularly sift through Kickstarter and Indiegogo (plus a few others on occasion) looking for sports projects.  If you're unfamiliar with projects, read my detailed post on how I decide which projects I personally back.  Note that as always with crowd funded projects, assume the project will be late and will under-deliver on features. Thus far, on the numerous products I've helped 'fund' (except a leather bike handle), that's been the case.
(Nothing of interest this week)
Sports Technology Software/Firmware Updates This Week:
Each week I quickly highlight some of the new firmware, app, software and website service updates that I see go out. If you're a sports technology company and release an update – shoot me a quick note (just one liners is perfect, or Tweet it at me is even better) and I'll make mention of it here. If I don't know about it, I won't be able to post about it. Sound good?
Garmin FR920XT Firmware Update: Mostly minor fixes for the FR920XT.
Garmin Edge 810 and 510 Beta Firmware: Lots and lots of fixes, a few minor adds in preparation for upcoming Di2 & Garmin Segment options.  Plus some other data fields and tweaks.
–
Thanks for reading!