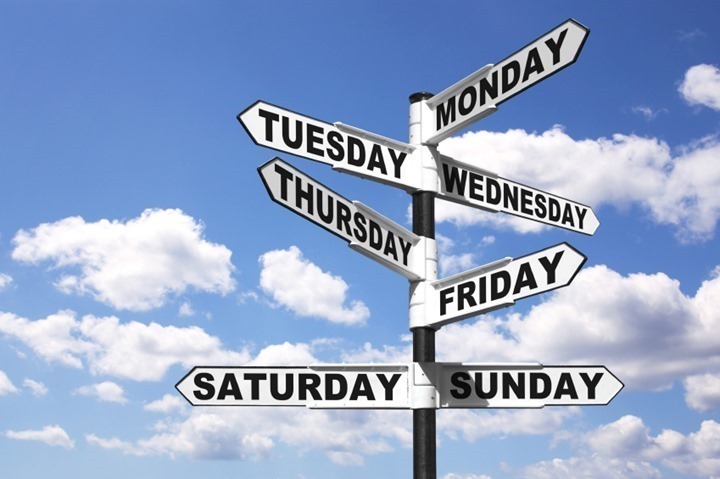 The Week in Review is a collection of both all the goodness I've written during the past week around the internet, as well as a small pile of links I found interesting – generally endurance sports related. I've often wondered what to do with all of the coolness that people write, and while I share a lot of it on Twitter, Facebook, and Google Plus, this is a better forum for sending it on to y'all. Most times these different streams don't overlap, so be on the lookout at all these places for good stuff!
So with that, let's get into the action!
DCRainmaker.com posts this past week:
Here's all the goodness that ended up on the main page of DCRainmaker.com this past week.
Sunday: Week in Review–May 18th, 2014
Monday: 5 Random Things I Did This Weekend
Tuesday: Hands on with the IOLITE GPS-enabled swim goggles
Thursday: How I evaluate Kickstarter and crowd-funded projects for rainbow-farting ponies
Last call: Deals on FR910XT, Edge 810, Suunto Ambit2 variants
Remember that the following deals expire at the end of today (Monday, May 26th):
– Garmin FR910XT down to $249
– Suunto Ambit2 down to as low as $180 (for the 2R, and a bit more for the 2S and 2)
Full details on the above items here in this post.
Finally, at the end of the week the Garmin Edge 810 $100 rebate closes.
Stuff that I found interesting around the interwebs:
Here's a not-so-small smattering of all the random things that I stumbled on while doing my civic duty to find the end of the Internet:
1) Nike & Oiselle tango with USATF…and I think Oiselle is actually in the wrong here: I like Oiselle (and The Girl really likes them), and I think that a governing body (USATF) being sponsored by a corporation (Nike) is likely a bit awkward.  Further, I think that USATF has made other clear mistakes recently.  But none of that changes the fact that Oiselle photoshop replaced a logo on uniforms and misrepresented that to people in doctored photographs.  That's simply wrong, no matter which side of other issues you may be on.  And remember, two wrongs don't make a right.
2) A scientific look at the Vibram lawsuit outcome: For those of you that have followed along since the beginning of this lawsuit – a good perspective on things.
3) The datecenter deets behind Strava's heatmap: I love geeky stuff, and the numbers and some of the architecture behind how Strava stores and visualizes some of it's data is impressive.  Just a mere 220 Billion GPS points.  Yes, B, like 'Boom-shakalaka'
4) Strava sells your data, doesn't notify you, doesn't allow opt-out: Now what's interesting here is that I'm actually not opposed at all to the end-goal of what Strava is trying to do with communities and bike paths.  However, there's a bunch of problems with how they went about it (just like last year).  First as far as I read their policy agreement, they violated it.  It's very clear in their agreement that they won't sell your information (which is what they're doing).  Second, they didn't communicate it, or anything about it on their own site (which they also said they'd do in their agreement).  Third, they're using the bike path thing as a distraction for a single line in the article – which is really important – they'll also sell to 'companies'.   Fourth, they allow companies to buy a single user's data (for 80 cents a month).  So while I'm all for them using my (paid-subscription) data if they ask me nicely (per their policy), I'd really like to control what type of organizations it goes to.
5) Crazy treadmill lets you walk in any direction you'd like: At this point the treadmill has to be controlled by another person, but it sounds like they're relatively close to automatic wandering.  Definitely check out the video.
6) How 'Through the Glass' Backboard Cameras are Set Up at the NCAA Final Four: The perfect blend of sports and photography.
7) Glass Half Phil – Driving the Team Bus: This is funny, simple as that.
8) Wanna cover the Tour de France?  Well, here's your opportunity.  Totally awesome stuff from the Cycling Tips folks.
9) DC police originally ticket cyclist…then decide perhaps not: Check out the video below of the driver going all crazy on the cyclist:
10) The Win Tunnel: To Beard or Not to Beard: I continue to enjoy the whole Win Tunnel series.  Fun (and informative) stuff.
Crowd Funded Projects of Athletic Note:
Most of this content used to be found within the main section, but I figured I'd just call it out up here and make it easy to find. I regularly sift through Kickstarter and Indiegogo (plus a few others on occasion) looking for sports projects.  If you're unfamiliar with projects, read my post on how I decide which projects I personally back.  Note that as always with crowd funded projects, assume the project will be late and will under-deliver on features. Thus far, on the numerous products I've helped 'fund' (except a leather bike handle), that's been the case.
SkyLock: Bluetooth connected bike lock (via Randy Cantu)
Sports Technology Software/Firmware Updates This Week:
Each week I quickly highlight some of the new firmware, app, software and website service updates that I see go out. If you're a sports technology company and release an update – shoot me a quick note (just one liners is perfect, or Tweet it at me is even better) and I'll make mention of it here. If I don't know about it, I won't be able to post about it. Sound good?
Site/Firmware Updates:
Stages Power Meter firmware update: Bug fixes and calibration tweaks.

Garmin Fenix/D2/Tactix Firmware Update: This is a non-beta version of all of the beta features we've seen added over the past few months.

Garmin Fenix2 Firmware Update: Bug fixes/tweaks

Garmin FR220 Firmware update: Bug fixes/tweaks

Garmin FR620 Firmware update: Bug fixes/tweaks

ROTOR Power Meter Firmware Update: Bug fixes/tweaks, interestingly some based on specific pro team issues.

Training Peaks add data editing options: Useful if you've got a bad data point along the way to fix.
iPhone Updates:
iPad Updates:

Android Updates:
(Will be rolled into next week, having WiFi issues with my Android phone at hotel)
Windows Phone Updates: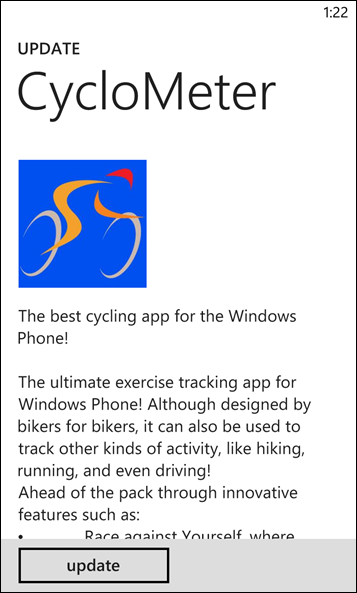 —
Thanks all!