Welcome to May!  And with that, the five random things I did this weekend to kickoff the month.
1) Unboxing 38 pounds of heavy duty stuff
I shared the below photo on Twitter on Friday, of a new system that's going to help me hold manufacturers accountable for some of the claims they made – a bit more Mythbusters style.  The system is comprised of four components and was custom made over the past three months.  It's controlled entirely by a computer (thus 5 components I suppose)…and is pretty darn awesome.  I'll give another hint at what it might be later this week.  But for now I'll let you ponder the below.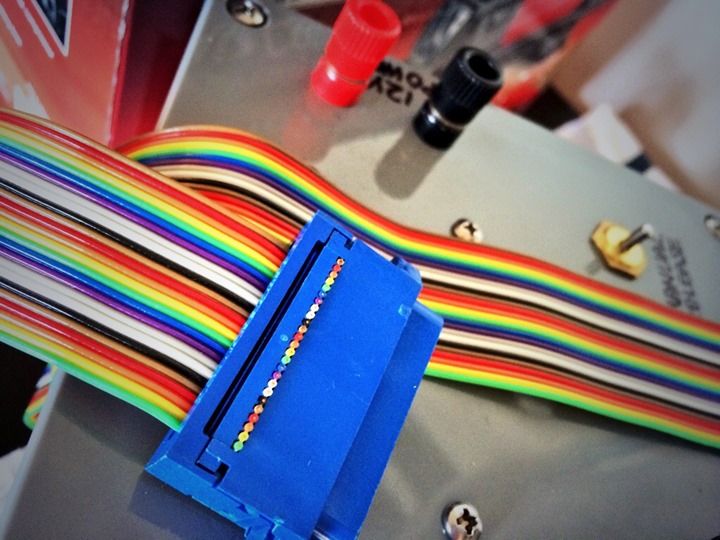 2) A 20-mile run, toying with more TICKR RUN and Polar V800 goodness
Another weekend, another long run.  I really need to start coming up with some 'new' long run routes.  I was on a roll for a while, but ended up defaulting this weekend back to just running to Versailles.  In doing so, I'd first have to dodge the throngs of people out enjoying the beautiful weather along Les Berges.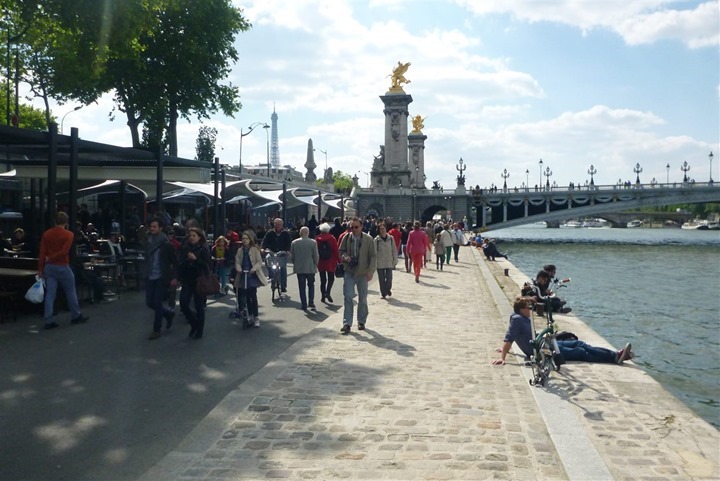 A few miles later I was mostly clear of people, and after a couple miles and about 700ft of climbing I was out in the forest just cruising along.  This gave me plenty of time to toy around with the running smoothness and efficiency features of the Wahoo TICKR Run HR strap.  It was easy here because it's closed to cars and as you can see, virtually nobody around.  Plus with little ups and downs I was able to get a clear understanding of how those affected the numbers. Ultimately I'd stash back away the phone once I had a ton of photos/screenshots, but I never stop during these runs. I just keep on TICK'ing…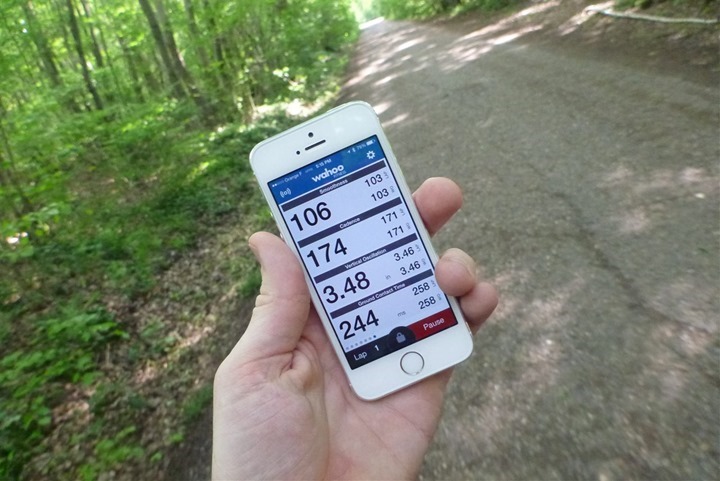 I've also increased my usage of the V800 in recent weeks as Polar in turn provides more frequent and more and more final-looking firmware.  Thus all hopefully leading to a full review later in the month, pending them finalizing stuff.  Below, while running on flat ground (hence the incline metrics being null).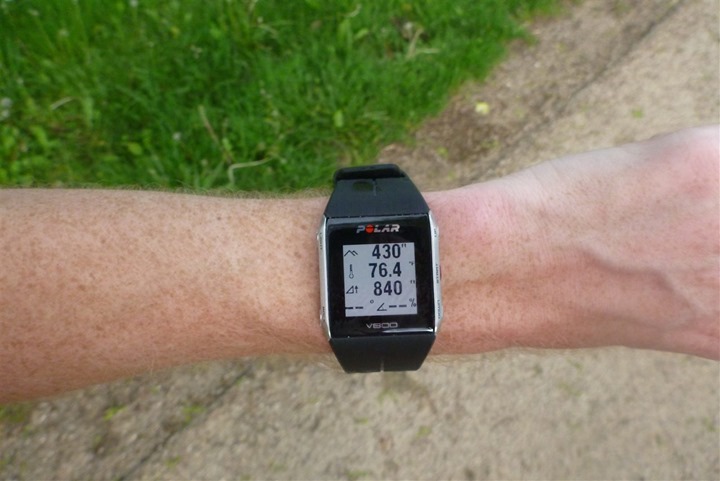 I did eventually make it to Versailles, and headed out into the gardens behind it.  I stumbled on a wedding while out there.  And, unlike most wedding photos I see in the city in front of the house, this one was actually legit.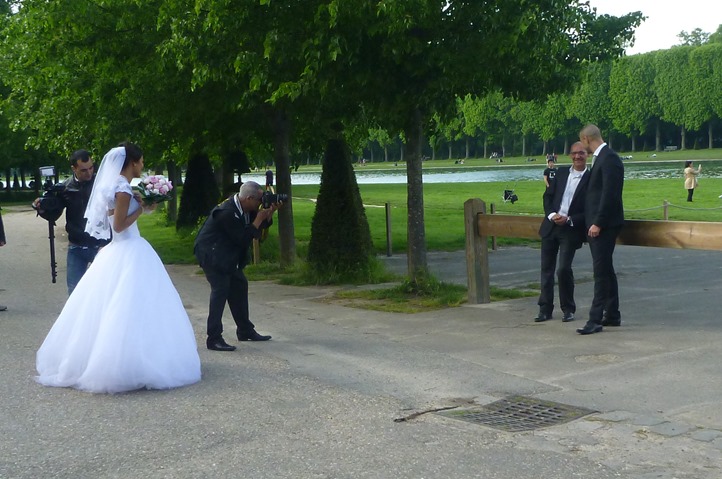 The easiest way to tell a legit wedding vs a photo-op is whether or not people have other wedding party members.  If there's nobody else, then it's likely just a photo-op.  As I've talked about in the past, it's incredibly popular for newly married couples to travel throughout Europe and go to a bunch of major cities and get photos taken with rented dresses/tuxes.  On average, I see probably 3-6 couples out our window.  I can pretty much name off the dresses and photogs by now.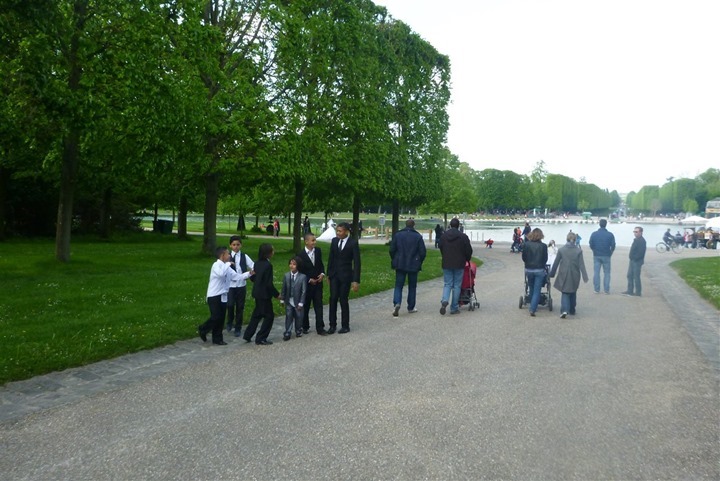 It's also not as well known that it's virtually impossible to get married in Paris unless you actually live in Paris (or, are willing to spend a fair bit of time here pre-wedding).  Thus, there's no 'destination weddings' in Paris, unless it's more for show than actual marriage ceremony.
In any case, with them behind me I kept wandering into parts of the massive estate that I hadn't seen before.  Even some farmland back there.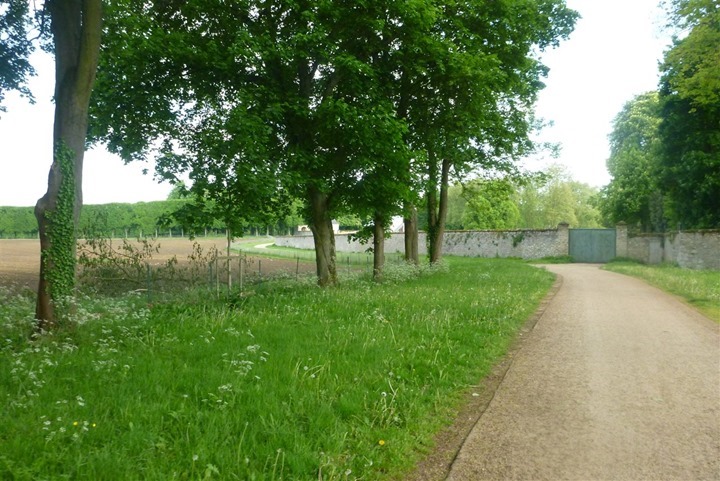 I'd eventually finish up in the town center, where I usually do.  There were a bunch of these ads around.  By the end of the rather hilly run…I felt just like Prince William looked below.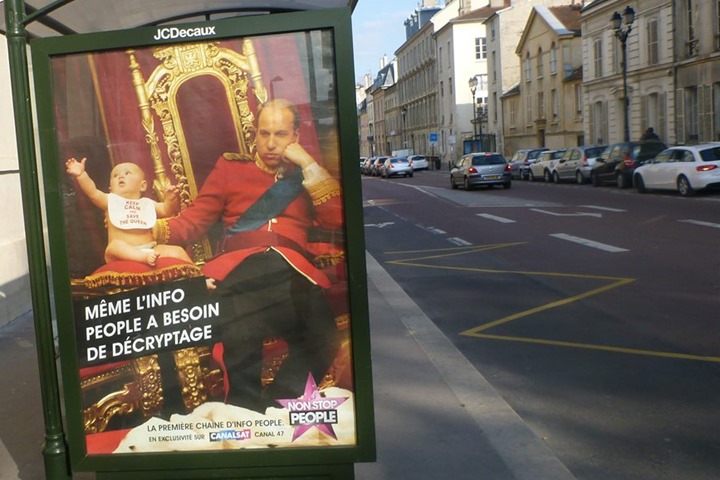 Thankfully, I had only to get on a train to go home, being a one-way run and all.  Too bad I didn't pay more attention to the station managers telling folks to simply get on the train sans-ticket.  Sigh.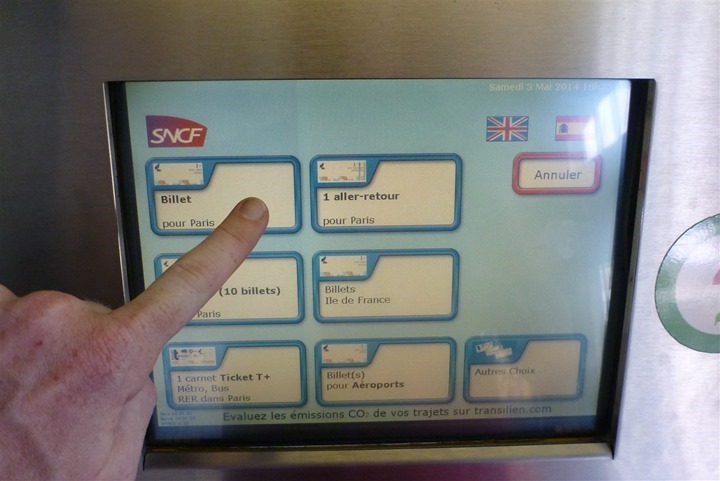 3) Unboxed: Sony
AS-100
Action Cam, Drift Ghost-S Action Cam, K-Edge Garmin Edge 1000 mount
While I was spending some time at Clever Training a few weeks ago, I went 'shopping' in the warehouse.  About the only thing I brought back was the Sony AS-100 Action Cam.  It's simply the newest version of the past edition I've been using over the past few months on and off.  I'm working on a spring Action Cam recommendations round-up, and wanted to have a chance to see what's changed firsthand.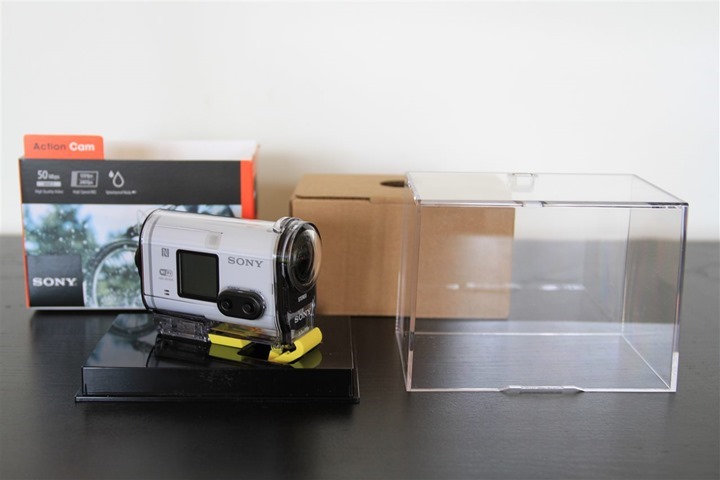 At the same time, I also went ahead and ordered one of the newer Drift Ghost-S units, since a few of you have asked about it.  I'll give them credit for their box design.  Every single thingy has its own little compartment slot that snuggly holds it.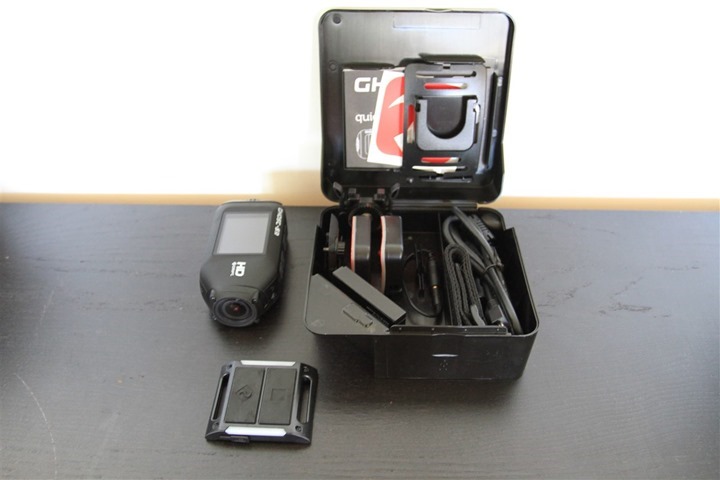 That box above contains all of the contents below.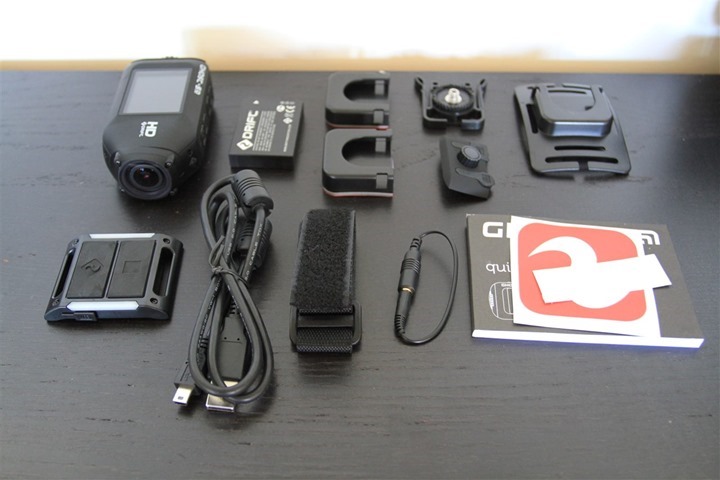 I'll be playing with it a bit more over the next few weeks to see how well it works, and how it fits into the landscape.  My current plan is more of an Action Cam roundup with my thoughts on each of the major players in the market.  Detaiing out what each ones does well (hardware/software/quality/functionality/etc..).  Rather than trying to do individual full in-depth reviews of them all.
Lastly, the K-Edge Garmin Edge 1000 mount came in.  This mount is slightly longer than past mounts, accommodating the Edge 1000.
It had perfect timing, since I hope to see a unit to start poking at later this week (retail availability is still slated for early June however).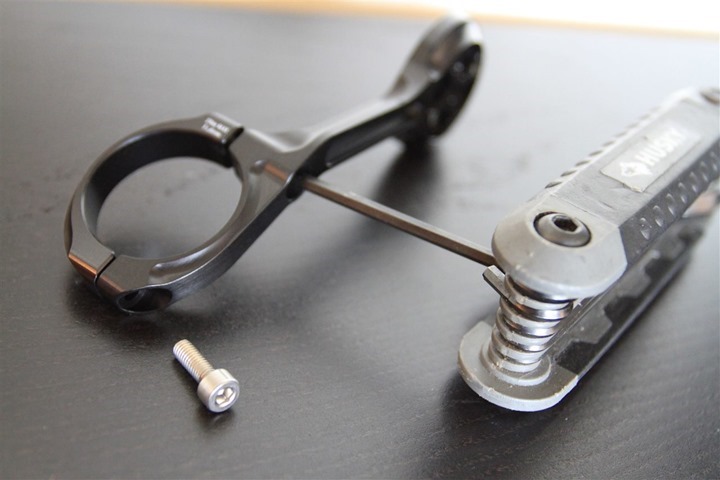 4) A few hour ride
Sunday I headed out for a bit of a ride.  I've been playing with the Garmin Touring a bit lately on some of these rides – just using it for the navigation piece really.  I've never actually done a review of the unit, though I understand it well.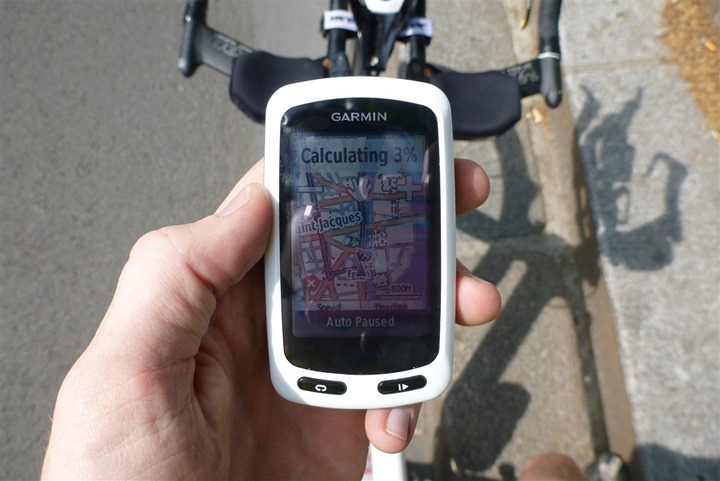 I had no problems with it navigating me on my giant lollipop of a course, including when I specifically went off-course for a few blocks at a time, it figured itself out without my needing to tell it otherwise.  It doesn't however like European roundabouts.  There wasn't a single roundabout on my route (no matter how small/non-existant or massive) that it didn't get upset at and warn me about being off-course.  Though, by time I exited the roundabout it was happy again.
My favorite portion of this particular 40-mile route is a section that cuts across large fields usually full of flowers.  It tends to be super-quiet, often with only a couple cyclists.  A portion of this area was used in past Tour's, so there's sometimes some markings on the ground in July ahead of the Tour and the final stage.  And since it's pancake flat with so little road traffic it is a bit more fun to just hunker down in aero position and grind-on.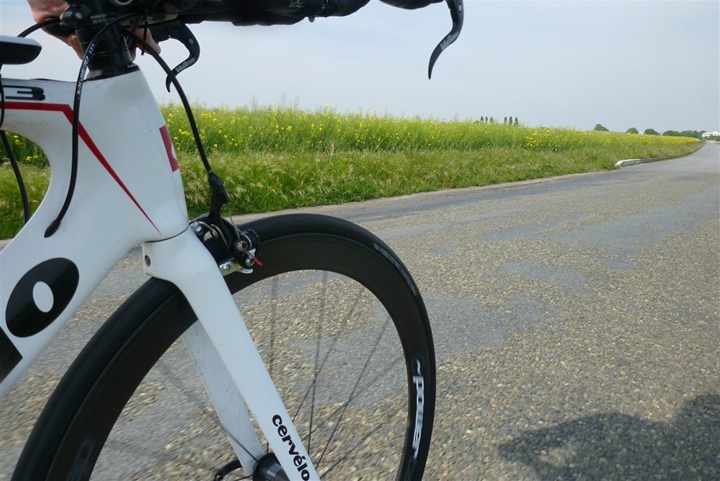 However, I found another reason it's one of my favorite sections.  And that would be that out in the field there was a photo-shoot going on.  And the model was mostly definitely going for no tan-lines.  My route actually kinda came around from their side and by time I got my camera out at 20MPH and made the turn I was a bit far away.  I was tempted to go back for a photo, but was on a long stretch of even sustained power for some power meter tests I was doing and didn't want to hose it up.  Thus, I took one for the team.  You can thank me later.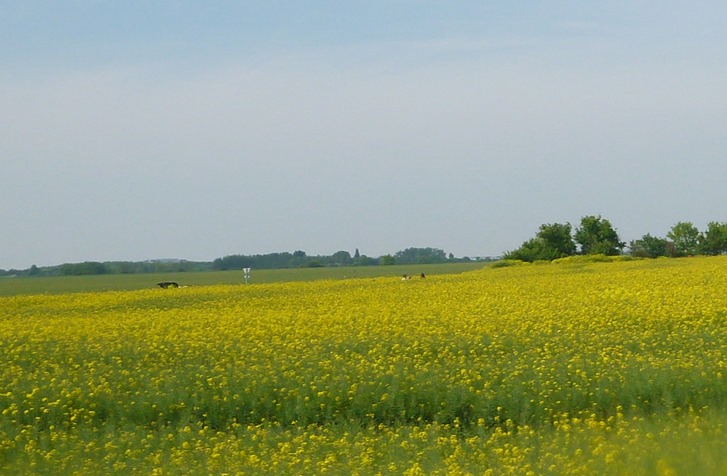 Don't worry though, I'll give you Lui instead.  It's covers adorn most of the tourist buses here in Paris, and is sorta a French version of Playboy.  Fear not, the below image doesn't show anything of Rihanna as the text is over the essential parts.  Though, only on buses (newsstand's billboards are not covered) and actually not all the time on buses either.  It's somewhat funny when I'm doing action camera tests on the bike and get stuck behind the buses.  I often wonder whether or not people would pick up on it in videos (queue all of you rushing to past action cam videos…).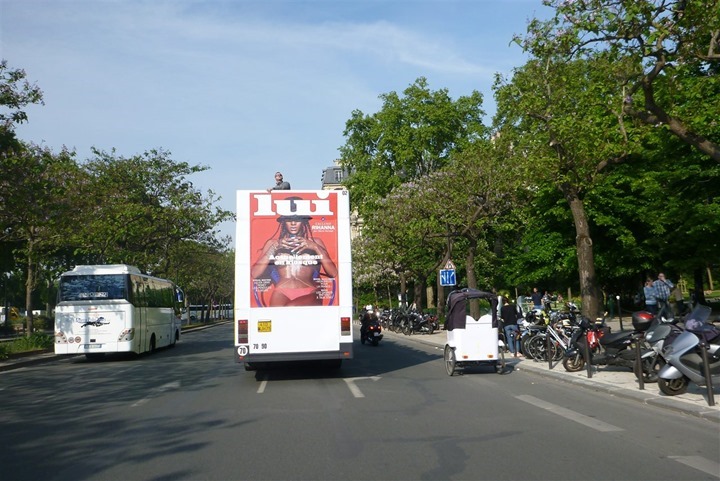 5) A dinner picnic in the gardens
After a day of riding The Girl and I headed out around town to have a dinner/picnic.  This time we selected the Tuileries Gardens, which affront the Louvre.  That's the Eiffel Tower out in the distance, about 1.5 miles away.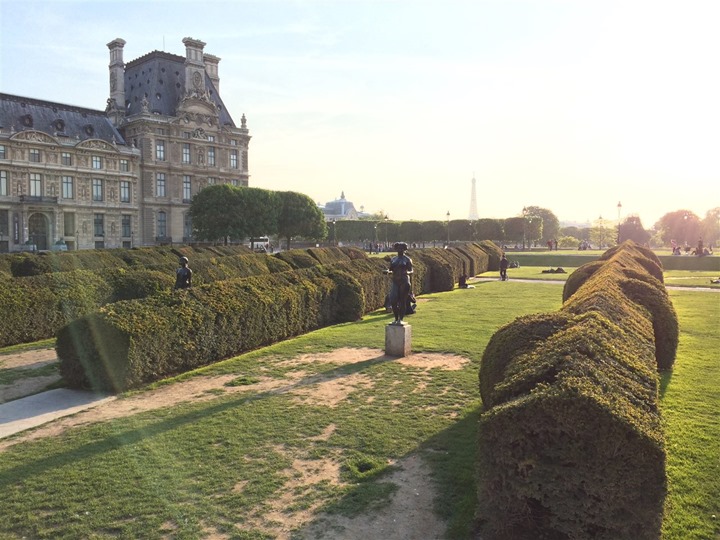 We found a spot between a few statues and then watched the sunset with some homemade goodness.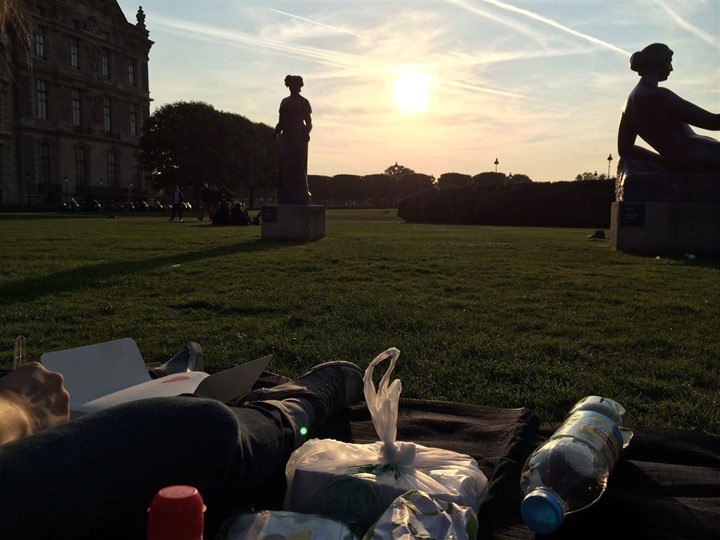 A perfect way to end the weekend!  Tomorrow it's off to the rather warm Dubai for a few days this week (was 101°F today…eek!).
So with that – thanks for reading all!