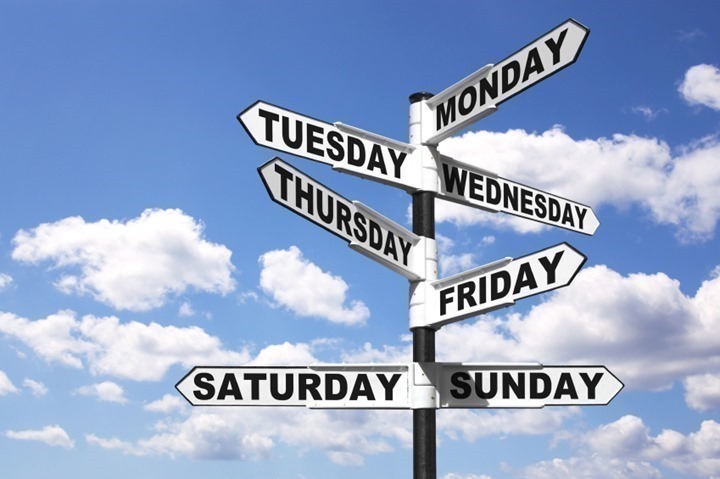 The Week in Review is a collection of both all the goodness I've written during the past week around the internet, as well as a small pile of links I found interesting – generally endurance sports related. I've often wondered what to do with all of the coolness that people write, and while I share a lot of it on Twitter, Facebook, and Google Plus, this is a better forum for sending it on to y'all. Most times these different streams don't overlap, so be on the lookout at all these places for good stuff!
So with that, let's get into the action!
DCRainmaker.com posts this past week:
Here's all the goodness that ended up on the main page of DCRainmaker.com this past week.
Sunday: Week in Review–April 6th, 2014
Monday: 5 Random Things I Did This Weekend
Wednesday: First look at the new Garmin Edge 1000
Gadget Hot Deals Ending (and Starting) Shortly!
Garmin Edge 500 – $159: This is pretty straight forward.  Clever Training has the little cycling unit down to $159 until the end of Monday.  Just a short 7-day stay.  Free shipping as well.  The DCR code does not apply here because it's a deep-discount sale, but it still supports the site.
TomTom Runner + Heart Rate Strap – $199: This sale stats today, April 13th, and continues until April 26th for the Runner edition.  This is a reduction from the normal rate of $219.  Note, this is not the newly released Cardio optical edition.
Stuff that I found interesting around the interwebs:
Here's a not-so-small smattering of all the random things that I stumbled on while doing my civic duty to find the end of the Internet:
1) Uber launches bike courier service in Manhattan: While certainly not the first company to do so, it'll be interesting to see if they can do better than past entrants.
2) Half-Marathon sorta-cancels race, sorta doesn't – due to lack of water: Well, this looks like a grand cluster!  Just read on to to get the full low-down on the race morning mess.  Sent in by reader (and runner in the race), Mick W.
3) Test your running knowledge in this quiz: Ok, well, I got off to a good start. Then things went downhill.
4) In New Exhibit, Running Shoes Are Potent Symbol Of Boston Bombing: This is a exhibition of objects left at the site after the bombing, now on display at the Boston Public Library.
5) Dear World: Boston Marathon: Survivors and responders return to the finish line to tell their stories.  Worth clicking on through.
6) Hexoskin Wearable Body Metrics: Basically, you plug your clothes in and get various athletic metrics during activity.  That said, it's sorta expensive looking.  (Thanks to Bob G. for sending in)
7) Some mountain bike sweetness: Mostly because it's super-high resolution (4K/2K), and just looks incredible.  Be sure you're on HD mode! (via Race Radio)
8) Everything you wanted to know about Shimano Di2: While trying to figure out what exactly I needed to order to make my bike Di2 friendly for upcoming product tests, I stumbled on this page.  Very well done, and impressively already updated for details around support of the Edge 1000 & Mio 505.  That said, I still wish there was a simple shopping list generator somewhere for all these parts.  Ultimately, ended up just calling my local bike shop to let them order/install it all for me.
9) Ironman Maryland announced! This will take the place of what was Chesapeakeman (a race I did the duathlon in a few years back).  Starting this fall, cool stuff!
10) Modifications for the cobbles of Paris-Roubaix: The epic race is today (Sunday the 13th) starting nearby-ish Paris and is well know for the cobbles.  This post goes into some of the tweaks the bikes have had done specifically for this race.
Crowd Funded Projects of Athletic Note:
Most of this content used to be found within the main section, but I figured I'd just call it out up here and make it easy to find. I regularly sift through Kickstarter and Indiegogo (plus a few others on occasion) looking for sports projects. Note that as always with crowd funded projects, assume the project will be late and will under-deliver on features. Thus far, on the numerous products I've helped 'fund' (except a leather bike handle), that's been the case.  And finally, me simply mentioning them below is definitely not an endorsement, it's just me mentioning they exist.
Hoop Tracker: Basketball Shot Tracking SmartWatch
Sports Technology Software/Firmware Updates This Week:
Each week I quickly highlight some of the new firmware, app, software and website service updates that I see go out. If you're a sports technology company and release an update – shoot me a quick note (just one liners is perfect, or Tweet it at me is even better) and I'll make mention of it here. If I don't know about it, I won't be able to post about it. Sound good?
Site/Firmware Updates:
Garmin Fenix2 Firmware Update: Another slew of updates and tweaks.
Quarq Firmware V21: A bunch of minor firmware updates and tweaks. Note, requires the Quarq app & if on iOS, then the Wahoo ANT+ adapter to update. (via Bob G.)

Cycling Analytics site updates: They've added in torque effectiveness and pedal smoothness, and done so in a pretty cool way that actually makes the data look useful. Check out the graphs. Very nice stuff.

TomTom List of Planned Features: Woot!  Great to see sports tech companies outlining their plans for the year.  This is a list of what's coming for the watch and the platform.  Nicely done.

TomTom fitness unit firmware updates: This adds in heart rate training zones and various bug fixes.

Adidas Speed Cell Now supports running without a watch: This is really cool.  The unit now supports being able to download runs afterwards to the app.  So you just wear the footpod on your run, that's all.  And then afterwards you can download the whole run.  Previously, the app was really only geared for various team sports.

Magellan Active Website Update: They've added a quick gallery of apps that support the Magellan Echo watch, as well as a few other miscellaneous items.
iPhone Updates:
iPad Updates:
(None)
Android App Updates:
Windows Phone App Updates:
—-
Thanks for reading!