After my quick trip to Mexico City a few days prior, I was back home for a jam-packed weekend.  Lots going on!
1) A Long Run Around The Loop
I headed out later Saturday afternoon for my long run.  I've been trying out slightly new long run routes each week, in an attempt to mix things up.  This time, I decided to go in the opposite direction of a run a few weeks ago, while also tacking on some additional ground.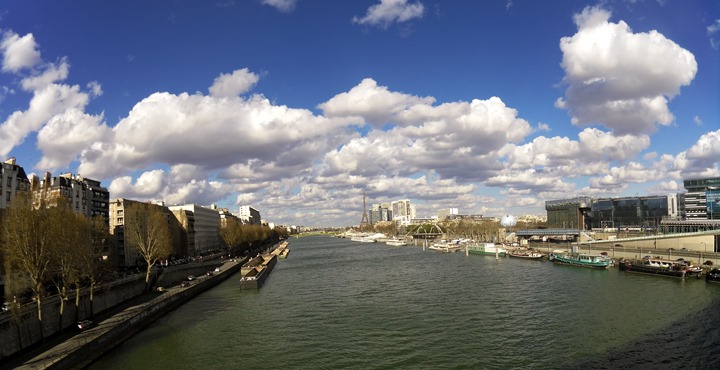 The route would take me back up to the northern edges of Paris, as well as a lot of edges that are a bit rougher.  Perfectly safe during the day, but less ideal at night I'd guess.  Or at least, a lot less scenic.
Below however, is one of the nicer spots in the renovated canal area with the tram tracks in the grass to the right.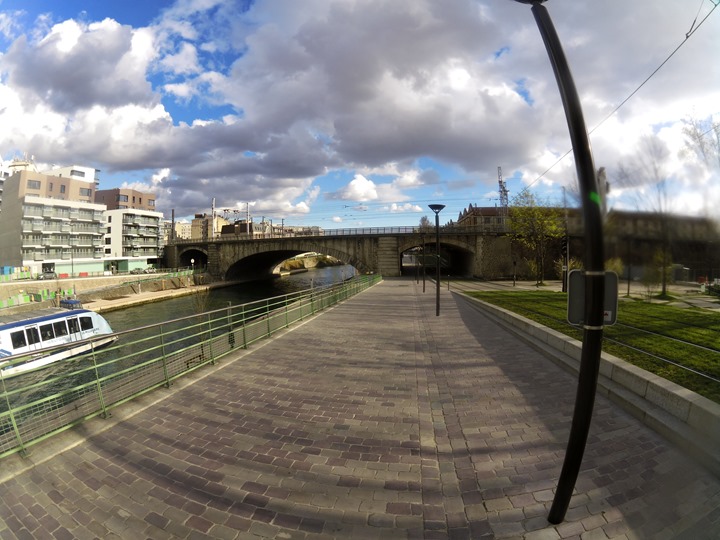 Ultimately, my loop was a bit lopsided, and, a bit short.  I had followed the river out to the west, and then caught the ring road around the loop.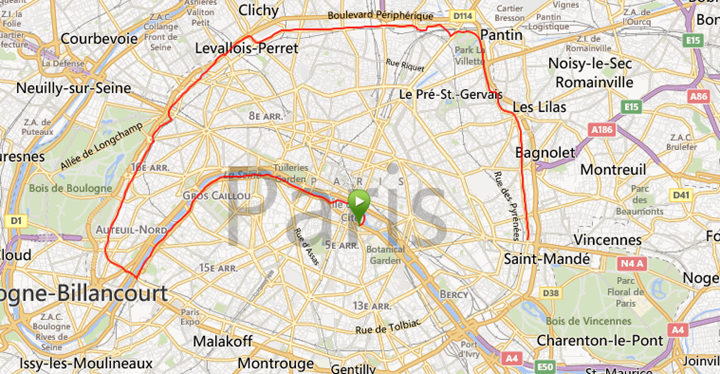 The route is roughly fairly flat for the first 12-14 miles with only some minor up and downs, and then it takes a fairly steep turn for the next 2 miles before coming back down again.

Worried that I'd be running late, I cut off the last 15 minutes of the the run and traded it for a bike to cross the city back home at a higher speed.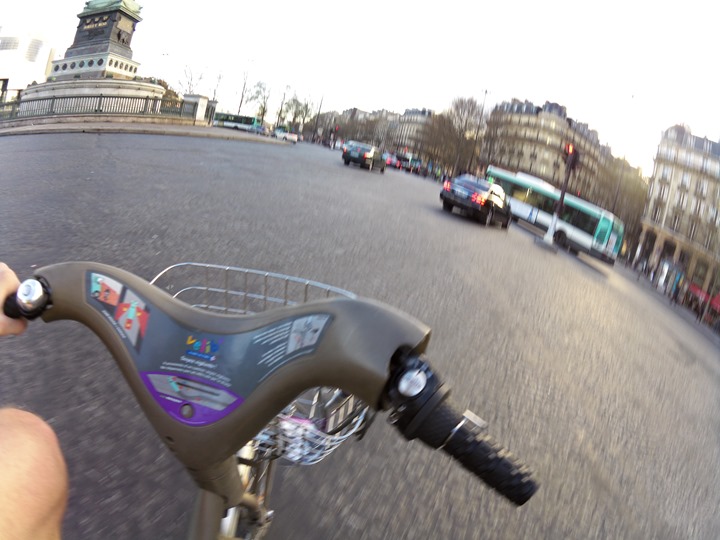 In retrospect however, on the Velib I covered 2.8 miles in about 15 minutes with traffic.  Thus, I probably could have simply run those 5K in about 19-20 minutes since that was pace I was at anyway.  I just wasn't quite sure how far exactly I was from home – thus I figured cycling would be faster.
2) Running Off To A Fancy Gala
Just twenty minutes after getting back home from my run I was rushing back out the door headed to a fancy gala that The Girl got us into for a women's group here in Paris.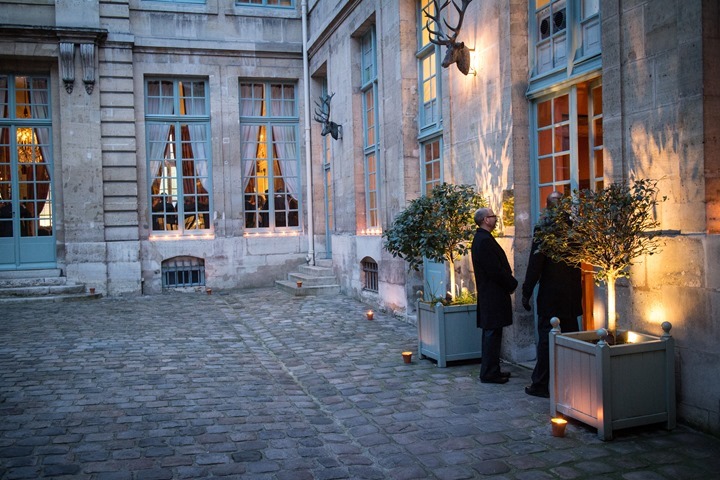 The event was held inside the Musée de la Chasse et de la Nature, as seen throughout the photos.  Different portions of the event were held in different areas of the estate.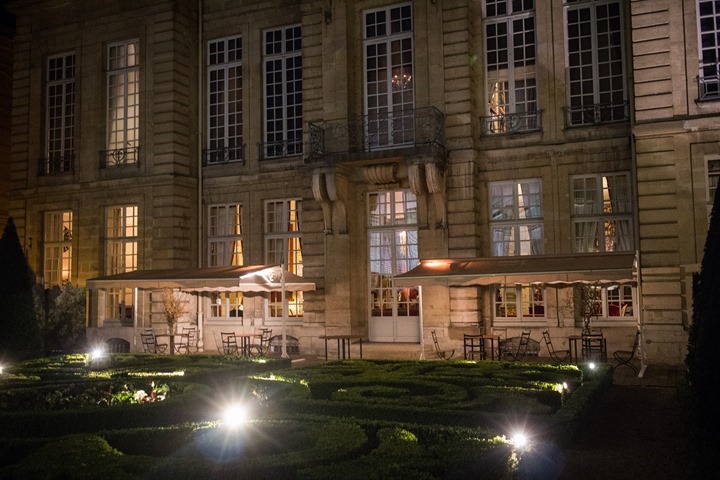 It started with a silent auction, and then moved to a multi-course dinner.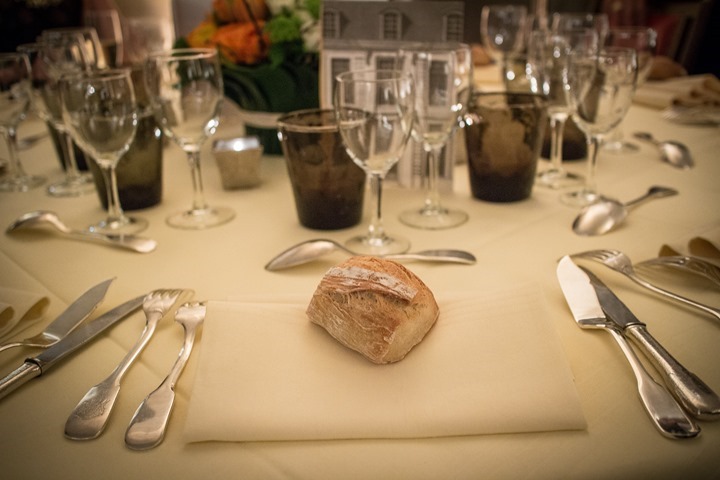 The appetizer and dessert courses were served plated, but the main course was served by waiters off of a larger fancy platter for each person.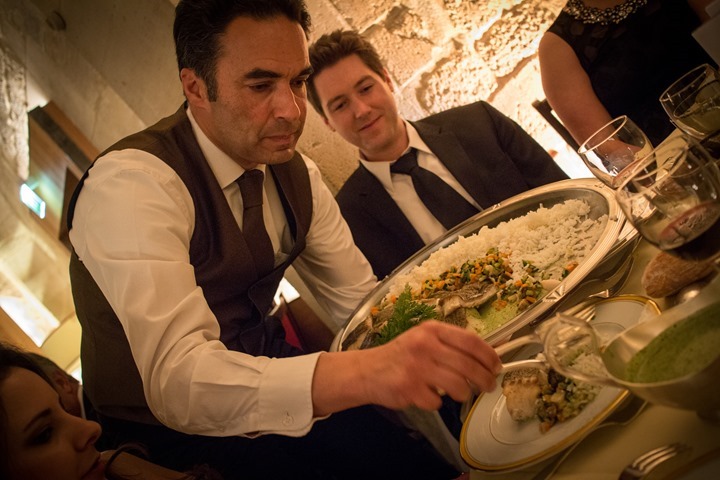 After the main course had been served, the live auction began.  The live auction was split into two parts – one for getaways/trips, and the second half for wine.
The getaways and trips ranged from one-night stays for just a couple, to dream-like week long stays at a unbelievable places for upwards of 8 couples.  So for some you bid with other people, usually at your table.
Below, was one of them we attempted to bid on with the rest of our table, but didn't quite succeed.  We did however snag some other trips later in the evening as enthusiasm (or wallets) thinned.  And in those cases, we got a steal (thrifty we are!).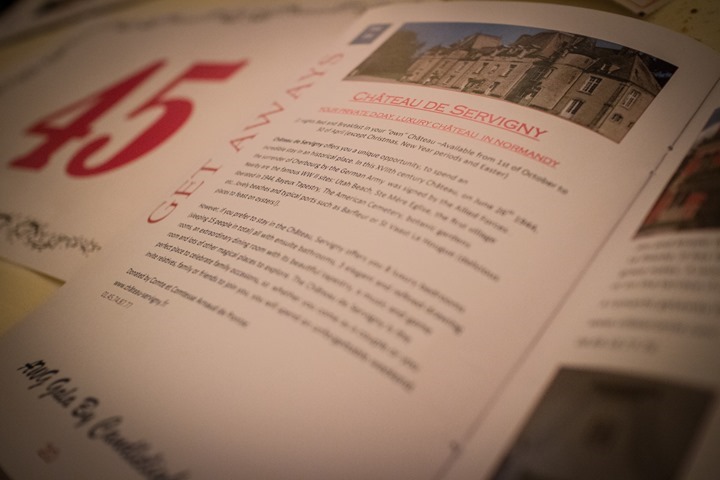 We didn't venture into the wine bidding.  For us, we usually just get bottles from the little wine shop behind our house for €3-€6 – which is completely normal for a perfectly fine wine in France.  Thus spending €500 for a bottle was a bit more than our tastes allow for.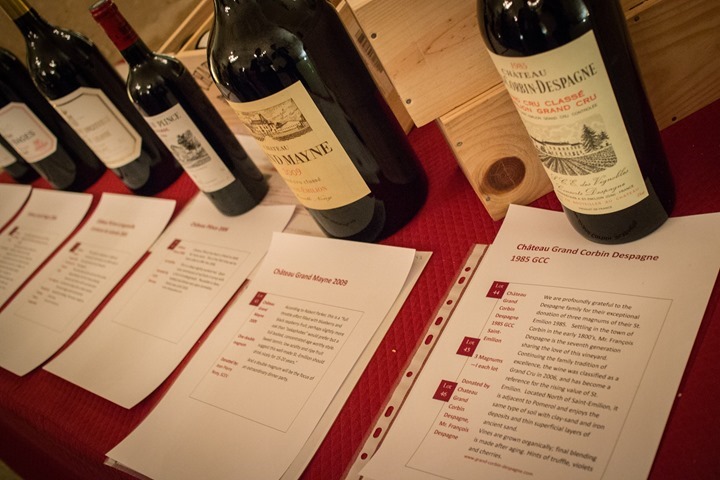 Because the event's locale happened to be a museum of natural history, there were all sorts of creatures within it.  From crocodiles to polar bears, and everything in between.  Obviously, that lent itself to many photographic opportunities as the night wore on.
Perhaps the star of the night was The Girl's dress.  See, it was sorta like fish scales or carpeting, which meant that if you rubbed it the colors inverted depending on the direction you went.  As such, you could draw in it, as seen below with the question mark.
Or, the little smiley I drew on her shoulder.  By the end of the night, I'm pretty sure every person at the event had touched The Girl.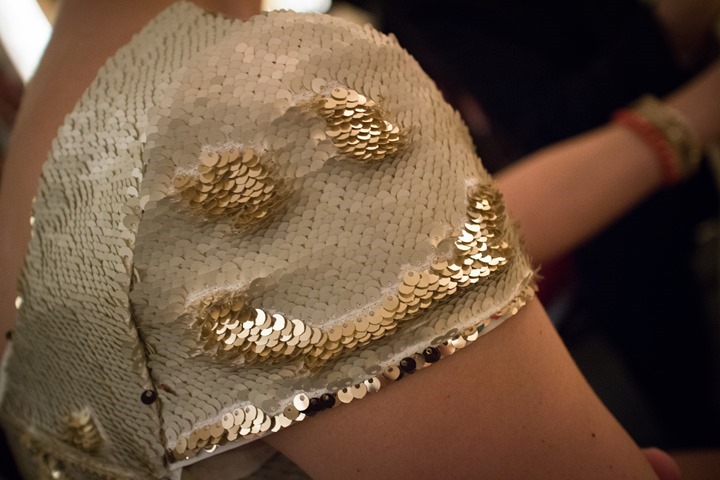 You'd be amazed how enthralled with the dress little 80-year old French ladies were.  It was like giving them an Etch-a-sketch and being 6 years old again.  Except…on The Girl.
Definitely an awesome evening – and can't wait to get to hang out and go to more events.  Either with, or without the polar bear.
3) Meeting Up With Mio and Leikr
I had two separate meetings this past weekend with two companies that flew in to discuss upcoming product announcements and changes.
First up was LEIKR, the previous Kickstarter GPS watch product that was delivered to backers starting last fall, and then now is in full production.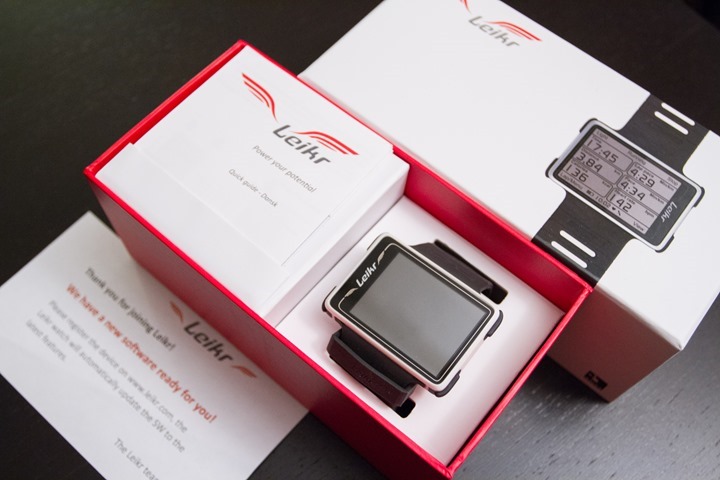 We spent time walking through their plans for the coming months, with me giving them suggestions on my thoughts about where time should be spent.
The second company was Mio.  This company is the European/Asia focused entity that's a brother to Magellan (who covers the US primarily).  They are different than the Mio that develops the optical heart rate sensors.  Thus, we see the Mio products and Magellan products often branded interchangeably depending on region.
In any case, we had a very solid meeting giving me demo's of a host of sweetness coming down the line.  Look for that later this week.  I'm impressed.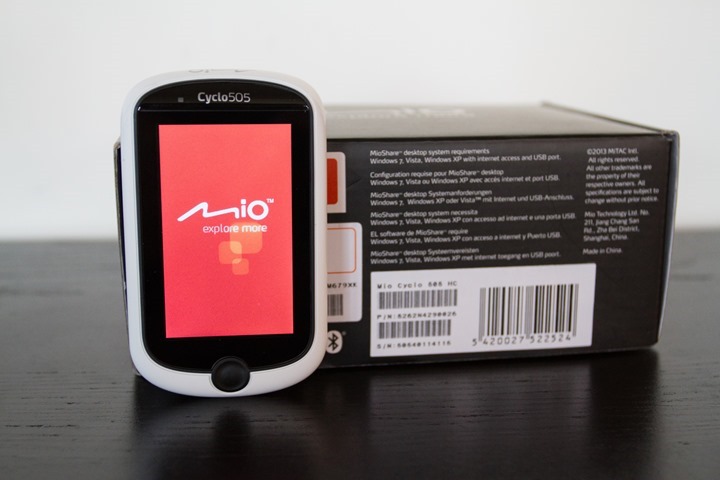 I've previously been kinda wishy-washy on the product due to the size of past units, but the Cyclo505 (seen here) isn't all that much bigger than an Edge 800/810, and the the feature-set going into next month is incredibly compelling.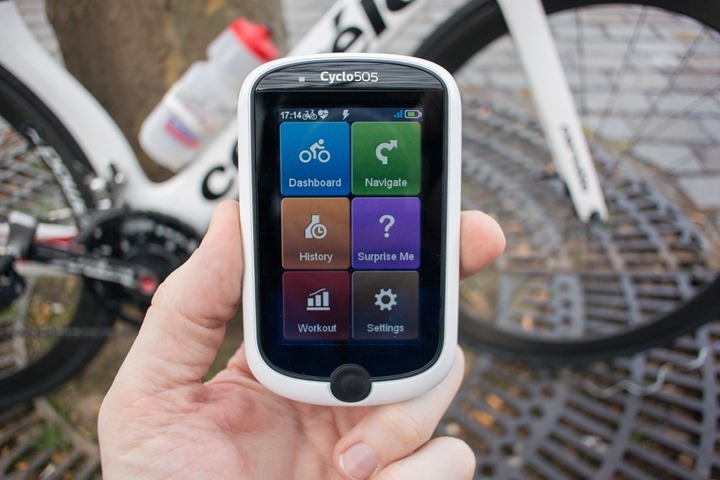 Again, more on Wednesday.
4) An Easy Ride Around The City
Despite our non-stop sun now for the past month, we did get some rain the last few days.  Just a few hours worth here and there.  So I spent this afternoon heading out for a short ride in between the rain squalls.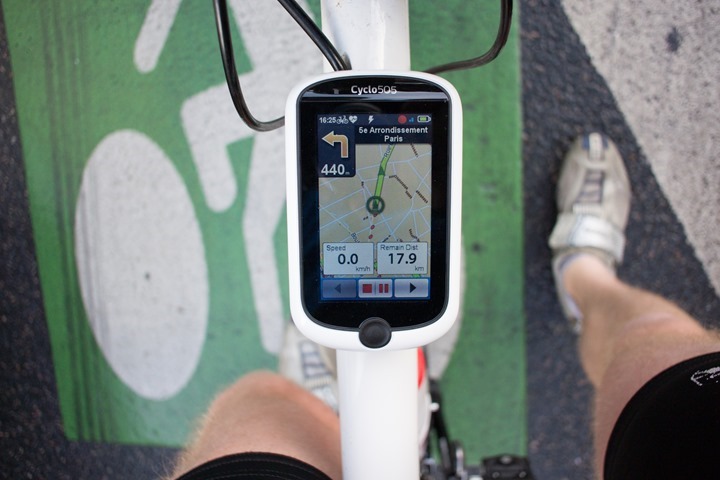 While I wandered a bit using the 'Surprise me' feature on the Mio unit, I ended up eventually cutting back down to the closed road along the Seine.  The 1-2 mile stretch is closed on Sunday's till 5PM for pedestrians and bikes.  Normally, on a sunny day I wouldn't touch it with a 10-ft pole, since it's packed with people – sometimes barely even runnable.
But with the random on and off rain showers, I figured it'd scare folks away.  And it did!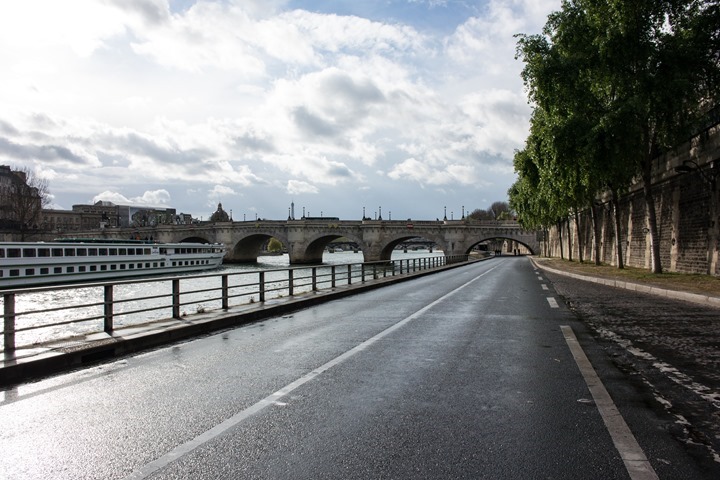 My favorite part of the route is the half-mile tunnel.  Mostly because there's almost nobody in there, plus, it curves a little bit here and there.  And, it's not wet.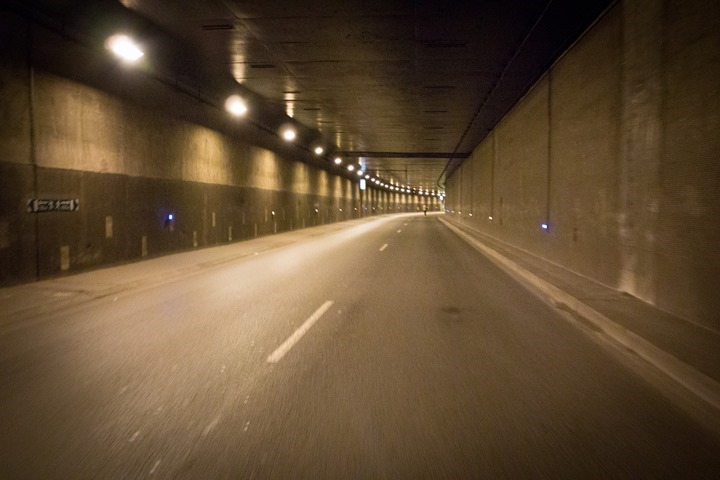 My least favorite part is the cobbles for the cross-walks.  They're a bit rounder than most cobbles, and they are slightly raised to slow cars for the cross-walks, thus, it's sorta like a cobble speed table.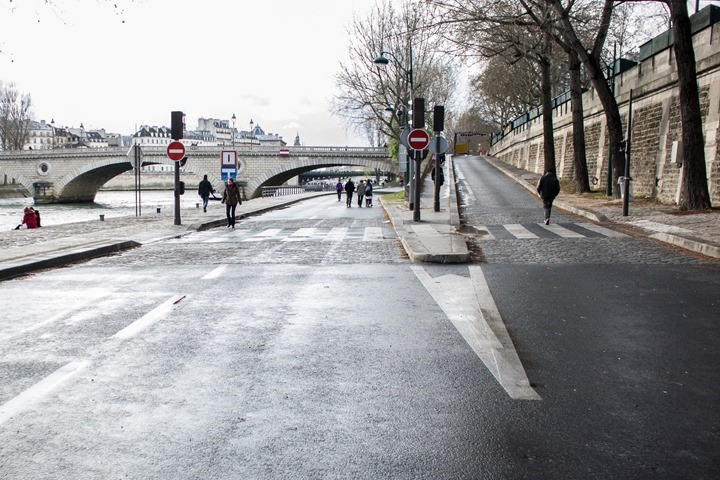 Nonetheless, it was a nice little ride to loosen up the legs after my long run.
5) Making Crepes and Getting Stuck In Our Elevator
We like to occasionally have over the CupCakery employees for dinner.  And while we've historically cooked American-type food, tonight, we turned the tables and had them teach us how to make crepes from scratch.
Though, I started things off with making a bit of a meat and cheese platter.  Along with olives in a traditional French onion soup bowl (I thought that was kinda cute).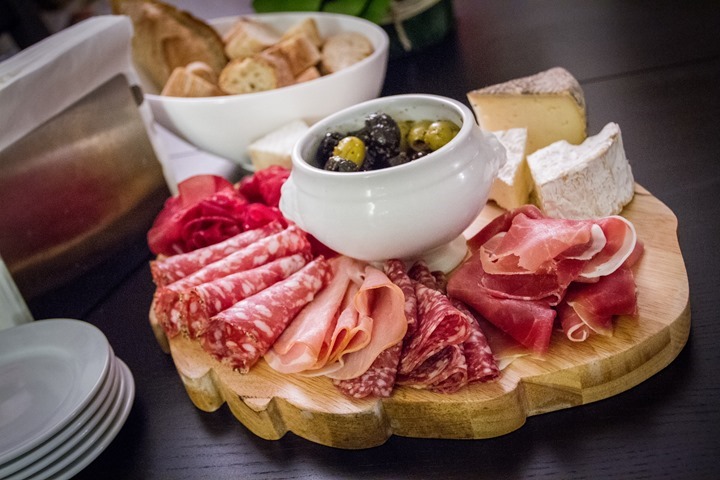 After a short bit of prep, they had us cooking away.  Now there are a few ways to make crepes.  One is using a crepe pan as seen below, and the other is using a much fancier (and bulkier) crepe maker.  The crepe makers are like giant perfectly flat pans (no edges) with some sort of heating element inside.
For tonight, we went with the simpler method.  Below, was The Girl over-achieving on some flipping…simply because she could.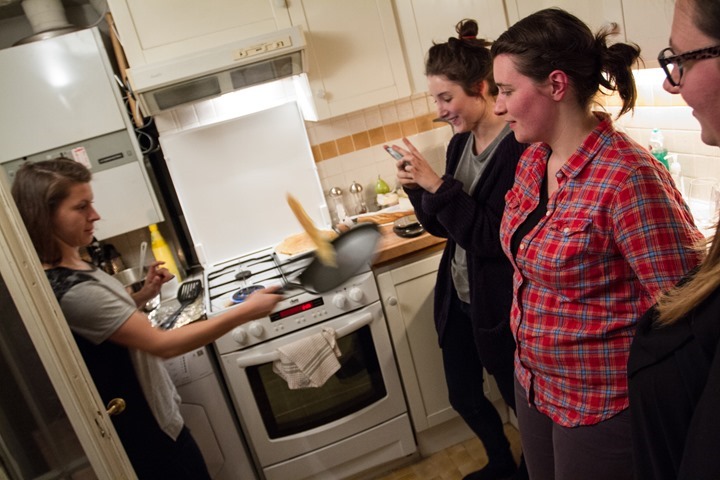 The crepes were great, and I somehow neglected to get any photos there.
However, I did not forget to get photos of what occurred after we had consumed many a crepes.  Here, let me illustrate: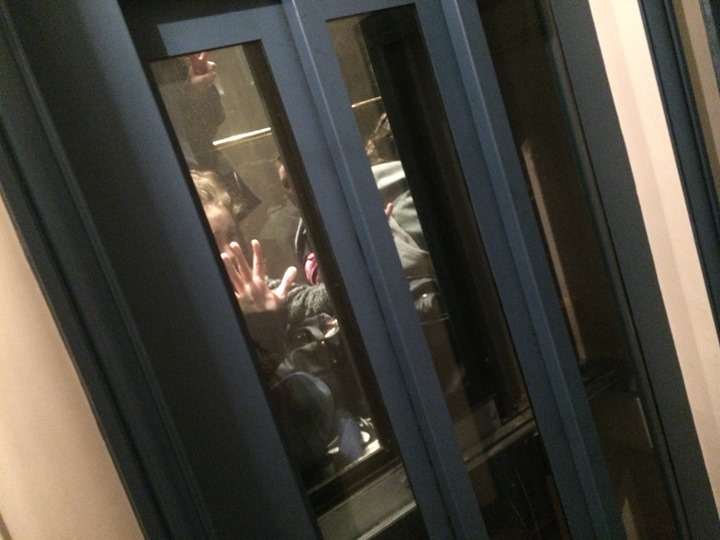 Yes, that's them…stuck inside our little elevator.  Here's the view from down below in the courtyard, looking up.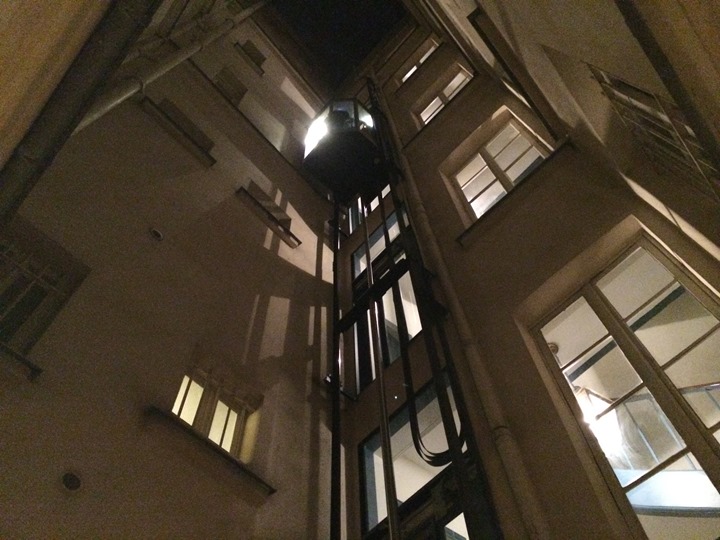 The elevator is occasionally a bit temperamental.  Sometimes it doesn't go to the floor you requested, and sometimes it doesn't go anywhere at all.  This afternoon, it was throwing a bit of a fit on and off – just simply not doing anything when you'd push the buttons.  It's rare, but sometimes you've just got to walk up the 6 stories of steps.
Every once in a while, it'll stop half-way between two floors.  But within 60 seconds it resets and goes to some floor successfully.
What has never happened to us (or our friends) is that it just gets stuck and doesn't go anywhere.  Thus, leaving them stuck.
After a bunch of phone calls we were able to call an elevator repair man who showed up about 30 minutes later to free them using a special tool.  Of course, as with everything in the city – he arrived via moped.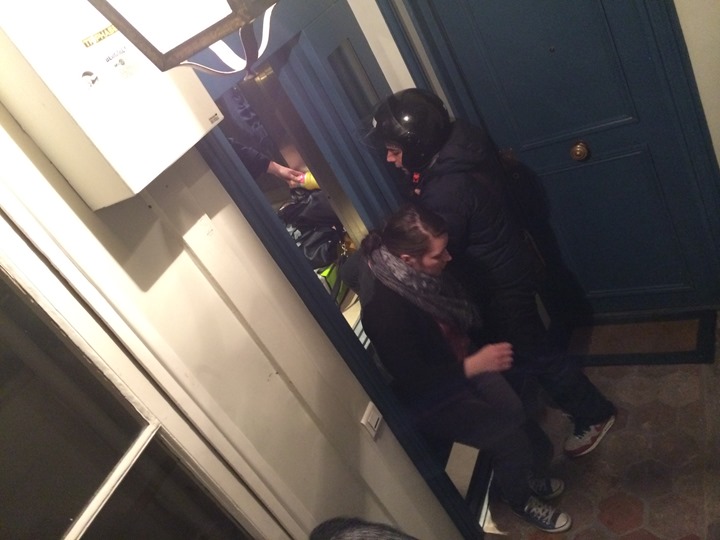 Ahh yes, good times in the DCR household!
With that – thanks for reading, and have a great (elevator problem-free) week ahead!