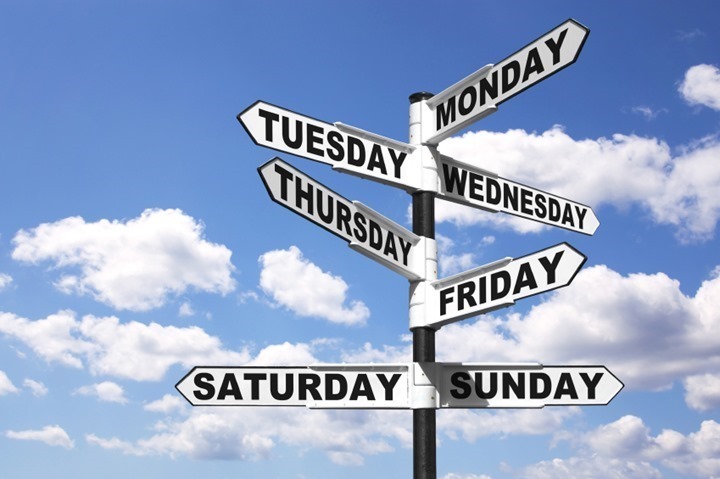 The Week in Review is a collection of both all the goodness I've written during the past week around the internet, as well as a small pile of links I found interesting – generally endurance sports related. I've often wondered what to do with all of the coolness that people write, and while I share a lot of it on Twitter, Facebook, and Google Plus, this is a better forum for sending it on to y'all. Most times these different streams don't overlap, so be on the lookout at all these places for good stuff!
So with that, let's get into the action!
DCRainmaker.com posts this past week:
Here's all the goodness that ended up on the main page of DCRainmaker.com this past week.
Sunday: Week in Review–January 19th, 2014
Monday: Running to the Château with new gadgets and muscle oxygen monitoring
Tuesday: Stages, Wahoo sponsor Team Sky, CycleOps sponsors Trek Pro team, and Team Lampre on ROTOR Power, Movistar on Power2Max
Wednesday: A short behind the scenes visit to Suunto and Omegawave
Thursday: Adidas Bluetooth Smart miCoach (Mini) Footpod In-Depth Review
Stuff that I found interesting around the interwebs:
1) The Triathlon Spectators Training Program: Got a friend or family member that needs a bit of triathlon-fan training or first race being-a-fan advice? Start here.
2) Pepper-sprayed cyclist nightmare continues: Seriously, this story is still going.  Sanity has not yet prevailed.
3) 102-Year-Old Cyclist to Break Hour Record: And the best part is, he'll do it a few miles (err…kilometers) away from me here in Paris next weekend.  Maybe I'll wander over.
4) A Boeing 777 model (that moves) made entirely out of manila folders: Yes, it's random, but given how much time I spend on said aircraft type, I thought it was cool (and that's the only criteria for these posts). Definitely worth checking out (especially the cargo door). (via My Dad)
5) Great aerial footage of Bonzai pipeline surfing: I've gotta get me one of these DJI units for all my action camera testing…
6) Stages Power Meter Factory Tour: A good 10-minute long video behind the scenes at Stages Cycling.  A fair number of little changes since I was there a year ago checking things out ahead of their launch. (via Carlos)
7) Runner gets shot on run, keeps running, doesn't realize it till they get home: Interesting story.  Though, the details are a bit scarce. (via Sport Tracks blog)
8) Chris Froome suffers with sunburn in Team Sky's mesh jersey: Well then, that's awkward. (via Sport Tech News)
9) Rev3 introduces new draft-legal sprint tri: I'm really excited about this.  And wish I was stateside to be able to participate.  I think this direction is great and am glad to see it going more mainstream (aside from elite pros).
10) Steve in a Speedo's Israman Race Report: A good (and funny) read as always from Steve.  Wish I could have joined them, but my schedule was just too busy.
11) Tricks of the trade: A neat little walk-through by a Team Garmin-Sharp mechanic on washing bikes.
Crowd Funded Projects of Athletic Note:
This is a bit of a new section. Most of this content used to be found within the main section, but I figured I'd just call it out up here and make it easy to find. I regularly sift through Kickstarter and Indiegogo (plus a few others on occasion) looking for sports projects. Note that as always with crowd funded projects, assume the project will be late and will under-deliver on features. Thus far, on the numerous products I've helped 'fund' (except a leather bike handle), that's been the case.
(Nothing of sports related note this week)
Sports Technology Software/Firmware Updates This Week:
Each week I quickly highlight some of the new firmware, app, software and website service updates that I see go out. If you're a sports technology company and release an update – shoot me a quick note (just one liners is perfect, or Tweet it at me is even better) and I'll make mention of it here. If I don't know about it, I won't be able to post about it. Sound good?
Site/Firmware Updates:
SportTracks Mobi adds Garmin Running Dynamics support: SportTracks has become the first major app that I'm aware of to add support for viewing Garmin FR620 running dynamics.  Sweet stuff.  Coming to the desktop version in the next release. (Update: Garmin Viewer Pro also does Running Dynamics)

Leikr: A bunch of GPS-focused updates including better accuracy, smoother tacking, and more accurate location data.

FitBit Connect updated (desktop uploader): Adds support for additional locales, minor bug fixes.

Adidas adds support for exporting out files: Really cool to see Adidas start off with offering GPX support so you can export out the Adidas Smart Run GPS.  More to come from them in that department…

Sony PlayMemories (action cam software): This includes a bunch of the updates I talked about at CES, including the multi-cam support.  Been playing with it a bit this weekend, neat stuff!

MyBasis rolls out advanced sleep tracking: They previewed this at CES, great to see it hit production ahead of their February estimates.
iPhone Apps:
iPad Apps: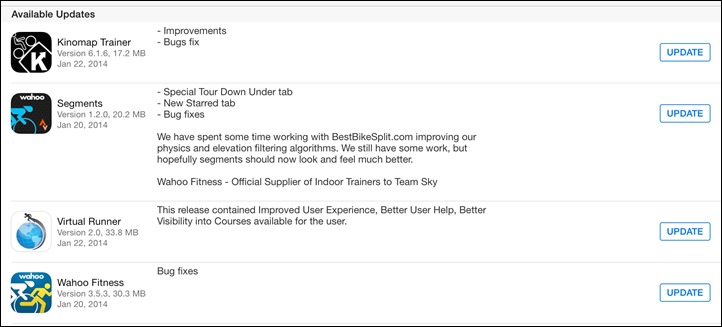 Android Apps:
Windows Phone Apps:
—
Thanks for reading!  Oh…and hang tight, it's gonna get busy around here over the next week….