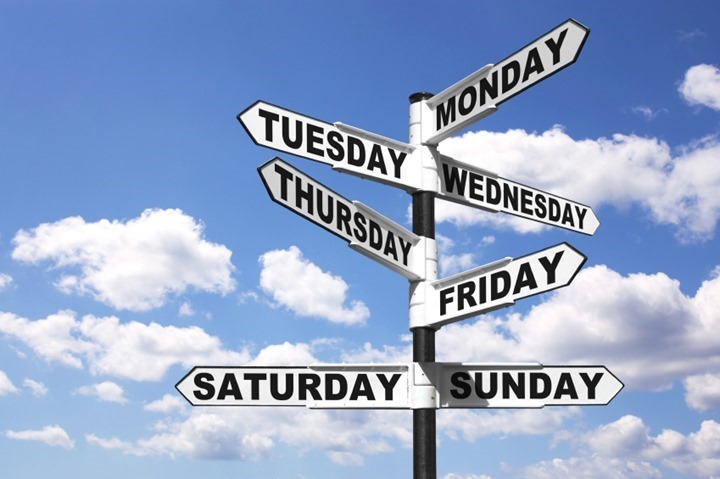 The Week in Review is a collection of both all the goodness I've written during the past week around the internet, as well as a small pile of links I found interesting – generally endurance sports related. I've often wondered what to do with all of the coolness that people write, and while I share a lot of it on Twitter, Facebook, and Google Plus, this is a better forum for sending it on to y'all. Most times these different streams don't overlap, so be on the lookout at all these places for good stuff!
So with that, let's get into the action!
DCRainmaker.com posts this past week:
Here's all the goodness that ended up on the main page of DCRainmaker.com this past week.
Sunday: Week in Review – October 12th, 2013
Tuesday: The Paine Field Runaround
Thursday: Automated Bike Fit Measurement App Review: Bike Fast Fit
Friday: My 2013 Trainer Recommendations
Stuff that I found interesting around the interwebs:
Here's a not-so-small smattering of all the random things that I stumbled on while doing my civic duty to find the end of the Internet:
1) This Generation Is Not The Slowest Generation: A good rebuttal to the WSJ NYT piece that was published a week or two ago (this time, with actual facts and analysis). (via RWGearGuy)
2) TrainingPeaks has free coaching/power webinar series: From the sounds of it, they'll likely be giving a bit of a sneak peek at WKOv4 in there too in a few weeks.
3) Another week, another ANT+ phone option: Sony has announced that their Z1 and Z Ultra units have ANT+ in them.
4) Are you a frequent RunKeeper user?  They're looking for some feedback (via phone call no less!)  It's currently only open to US folks, but they're looking to expand that.
5) A detailed explanation on why the iPhone 5s accelerometer is so messed up: The title pretty much says it all.  This is a follow-up to the piece a week or so prior when it was discovered. (Thanks Jack)
6) Adidas outs new GPS running watch: Stay tuned for a deep-dive from me on the unit on Monday following a long discussion and demo I had with the product team yesterday.
7) Politician literally ends his campaign on the run: This now-elected US Senator has been holding weekly run sessions during his campaign.  And preemptive note: Let's keep any partisan discussion from either side off the comments.  It's just running and neat, no need to make it political. (Thanks Eli)
8) Cycling race – Brazilian rainforest style: No fancy UCI rules, sponsorships, or race radios here, just simply two wheels per competitor and pedal power.  Fun stuff.  Start around 1:12 marker or so. (Thanks Rodolfo)
9) New Fitness Gym opens up in Toronto International Airport…arrivals area: Pretty crazy.  And, while you're at it – there was also this post of the Top 10 US Hotel Gyms. (1st link via RunwayGirl)
10) An analysis of the Kona power meter count data: Here's some pretty charts and graphs on power meter trends based on the Kona Bike Count.  I suspect next year will be fascinating.
11) 2013 Red Bull Rampage – Top 3 Winning Runs: These mountain bike runs (downhill) are nuts.  A quick screen cap below from just after the start, and that's all before things get crazy in the air.  Literally this stuff is straight downhill – that's the biker in the middle on the rock going down.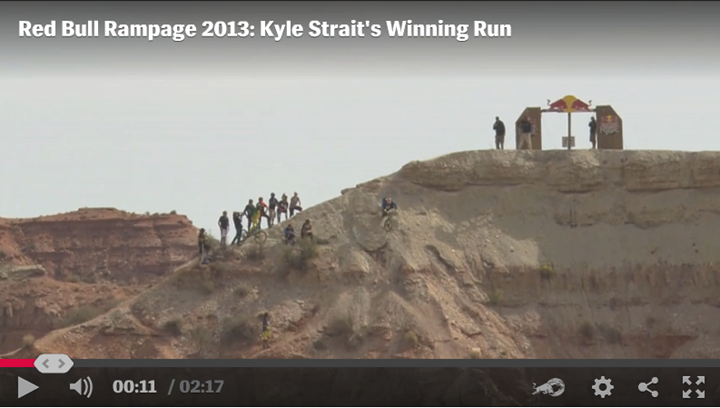 12) Jamaican doping story continues to unravel: When I was cleaning my room as a kid, my Mom always explained it's gonna get much worse before it gets better.  I think that's true here as well.
13) Analyzing the Kona Results…In-Depth: Pretty cool analysis of the rankings.  Worth checking out if you followed the race that day. (via Jene)
14) A one-handed magnetic zipper: You just need to go, watch the short animated GIF, and understand.  Brilliance.  (via SportTechNews)
15) Watch the UCI CycloCross World Cup Round 1 LIVE on YouTube! Yes, but it's this Sunday, starting at 7:30AM Eastern US, or 1:30PM CET. (Thanks Lieven)
16) Automated race photography bib tagging software: The developer of this app is looking for photographers to get a free trial of the software in exchange for feedback on what they like/don't like.  A tiny bit more detail here.
17) A bicycle with a trunk?  Yup, this whacky design actually includes a trunk out of the front wheel. Crazy. (Thanks J.)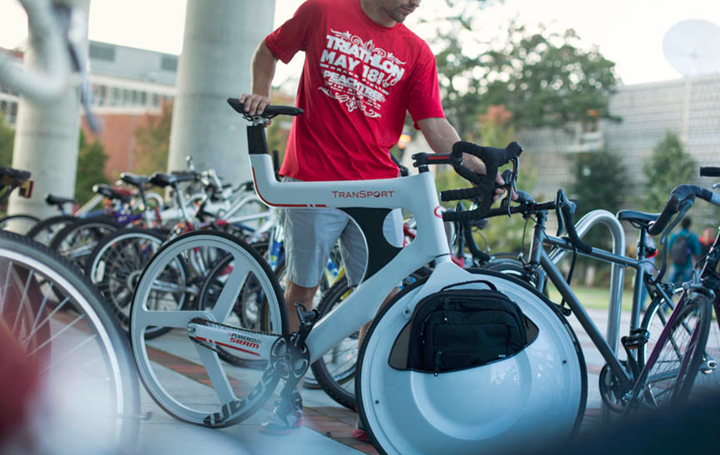 Crowd Funded Projects of Athletic Note:
This is a bit of a new section. Most of this content used to be found within the main section, but I figured I'd just call it out up here and make it easy to find. I regularly sift through Kickstarter and Indiegogo (plus a few others on occasion) looking for sports projects. Note that as always with crowd funded projects, assume the project will be late and will under-deliver on features. Thus far, on the numerous products I've helped 'fund' (except a leather bike handle), that's been the case.
BitLock: Turning your smart phone into your bike key: It's been a while since I've backed a sports project on Kickstarter, but this one I did. I like it. Super-clean looking and easy to use.  I'm a bit hesitant about their timelines, but, the need for a bike lock won't go away anytime soon. (Thanks Eli)
FlyKly Smart Wheel: Pretty cool looking fully self-contained electric bike rear wheel (fits just about any bike). They also have a iPhone charger/bike-light system as well on their Kickstarter page. (Thanks Justin)
SEIL Bike Blinker Bag: SEIL bag is designed to show left and right signals. Simply, controlling the detachable wireless controller enables various signals. (Thanks Andi)
Infiniti Seat: Innovative seat design for Touring, Mountain, Road, Tri Bikes and even Spin. (Thanks Thomas)
Sports Technology Software/Firmware Updates This Week:
Each week I quickly highlight some of the new firmware, app, software and website service updates that I see go out. If you're a sports technology company and release an update – shoot me a quick note (just one liners is perfect, or Tweet it at me is even better) and I'll make mention of it here. If I don't know about it, I won't be able to post about it. Sound good?
Site/Firmware Updates:
iPhone App updates this week:
iPad App updates this week:

Android App updates this week:
Windows Phone App updates this week: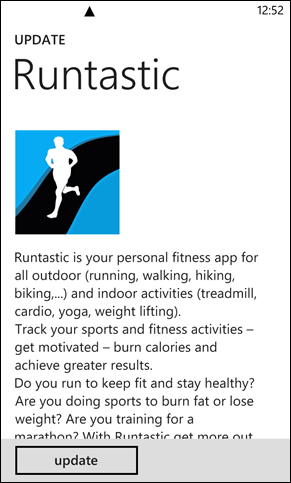 —
Thanks for reading, have a great weekend!