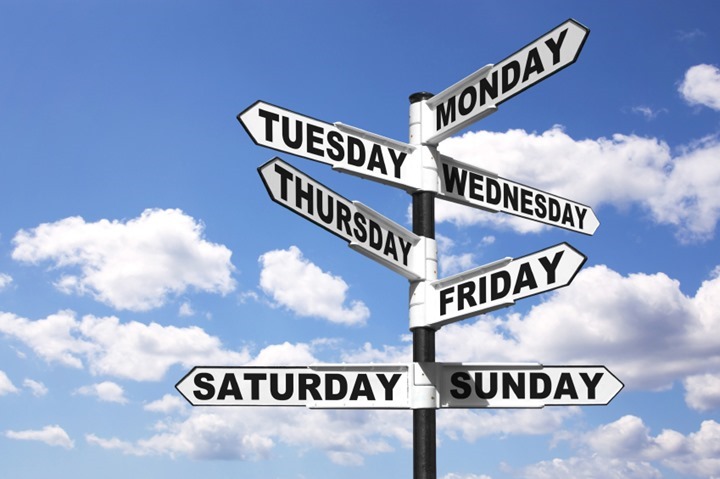 The Week in Review is a collection of both all the goodness I've written during the past week around the internet, as well as a small pile of links I found interesting – generally endurance sports related. I've often wondered what to do with all of the coolness that people write, and while I share a lot of it on Twitter, Facebook, and Google Plus, this is a better forum for sending it on to y'all. Most times these different streams don't overlap, so be on the lookout at all these places for good stuff!
So with that, let's get into the action!
DCRainmaker.com posts this past week:
Here's all the goodness that ended up on the main page of DCRainmaker.com this week.
Sunday: Week in Review–June 9th, 2013
Monday: Watching a high-speed bike-sharing police chase, and other weekend updates
Tuesday: How to download Garmin workouts to your tablet (Android, iPad, Windows Surface)
Wednesday: Coming to Paris this summer? Here's where to swim/bike/run!
Thursday: The Safer Swimmer In-Depth Review
Stuff that I found interesting around the interwebs:
Here's a not-so-small smattering of all the random things that I stumbled on while doing my civic duty to find the end of the Internet:
1) Pro Triathlete Virginia Berasategui tests positive for doping: Seriously? A second time?  You should be banned once (again) for doping, and then a second time because you apparently suck at doping.
2) The Girl's sister coaches soccer team to six straight state championships: That'd be my sister in law.  Pretty cool, and huge congrats!  Six straight titles is astounding.  Here's another article just prior to the big game about the streak.
3) Peeing on a bike, and other iron-distance matters: A short post that starts off with the before/after pictures of bikes and Ironman events, and then some thoughts on peeing while on the bike.
4) Dirt boarding and mountain biking: Pretty fun little video showing some action coming down a rock quarry of sorts.
5) Because sometimes you need your bike to fly: No really, it's a flying bike. Seriously.
6) Tough Mudder death ruled accidental drowning: However, more importantly was the lack of response. Read the really well done Runners World article, where there's also a video showing the lack of response (towards the end of article).  I thought these two quotes stood out however:
"From the two Tough Mudder fields totaling 14,000 competitors on Saturday and Sunday, City Hospital received a total of 20 patients. The medical issues included two heart attacks, one electrocution admitted for observation and a variety of orthopedic, hypothermia and head injuries." – Hospital Statement, which then sees this response from the race organizers: "in line with what we have seen" [at other races].
7) Speaking of more organizational irresponsibility: Watch this unreal video below of the Crystal Cup Crit last weekend.  Tons of items contributed to this crash, nearly all of them lying on the race organizer.
Crystal City from Patriot on Vimeo.
8) 10 more of the world's coolest bike shops: Building on their previous installment, they showcase 10 more sweet looking bike shops (all with really high quality photography).
9) Underground bike parking in Japan: Because you can never have enough cool technology from Japan.  Check out the video:
10) Power2Max has European sale for power meters with navi2Coach GPS bike computer – €1,100: Only applicable to certain units though, but still a solid deal that saves about €300.  Note, not applicable to those outside Europe.  Also, just passing along, I don't get anything out of it.  My review is here.
Crowd Funded Projects of Athletic Note:
This is a bit of a new section. Most of this content used to be found within the main section, but I figured I'd just call it out up here and make it easy to find. I regularly sift through Kickstarter and Indiegogo (plus a few others on occasion) looking for sports projects. Note that as always with crowd funded projects, assume the project will be late and will under-deliver on features. Thus far, on the numerous products I've helped 'fund' (except a leather bike handle), that's been the case.
Vortex Cooling Cycling Shirt: An air cooled cycling shirt using the power of nature to keep you cool.
Velodroom's Smart Bicycle Light: The light switches on by itself when you go for a ride, adjusts to ambient light level and flashes a bright stop-light while braking.
Training Bikinis for Athletes: Reversible one and two-piece training suits designed for performance swimmers.
(Thanks to Eli for finding all of this week's Kickstarter projects!)
Sports Technology Software/Firmware Updates This Week:
Each week I quickly highlight some of the new firmware, app, software and website service updates that I see go out. If you're a sports technology company and release an update – shoot me a quick note (just one liners is perfect, or Tweet it at me is even better) and I'll make mention of it here. If I don't know about it, I won't be able to post about it. Sound good?
Site/Firmware Updates:
Golden Cheetah Releases Version 3.0: This is a pretty massive update, over two years in the making. It's a free software suite I often use for doing data analysis with power meters, focused primarily on cyclists.  Quick summary of new features here.

ANT+ Releases Racquet Device Profile: This will enable one to measure and record sport specific data such as ball speed, number of shots, shot selection and swing accuracy, which can be detected by the racquet sensor, stored and transmitted in real-time to a watch, smartphone, etc…  The display device can also receive data entered by the user (e.g. set count, match count, current score) as well as receive data from other ANT+ sensors such as a heart rate monitor and/or foot pod. A mechanism is provided to transmit this data to the racquet sensor for storage as the sensor may act as the primary storage device. (Description from the device profile overview, which isn't viewable without an account, so I plopped it here).  Reader Eli notes that it may have been used/displayed at the French open last week.

Basis Releases Android App for B1 watch: Pretty straight forward.  Now, if only I could get my Android phone to cooperate in getting to the right OS version to install the thing…

FirstBeat aims to collect data for fatigue research: Looks like they're asking users to send in data files to likely increase their product offerings. (Thanks to Eli)

Apple expands Bluetooth Smart Support: It'll be interesting to see what comes of this.  In looking at the announcement, I don't think we'll really see massive impacts in the sports technology space from this.
iPhone/iPad App updates this week: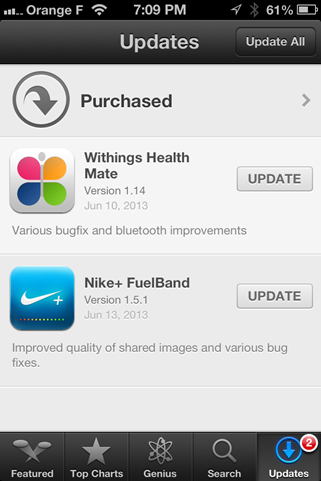 Android App updates this week: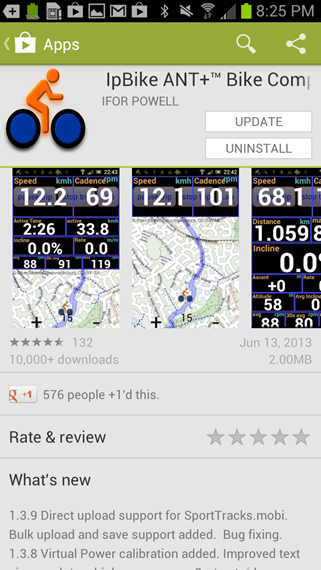 Windows Phone app updates this week:
(There were no Windows Phone app updates this week for sports-related apps on my phone)
—
Thanks for reading!