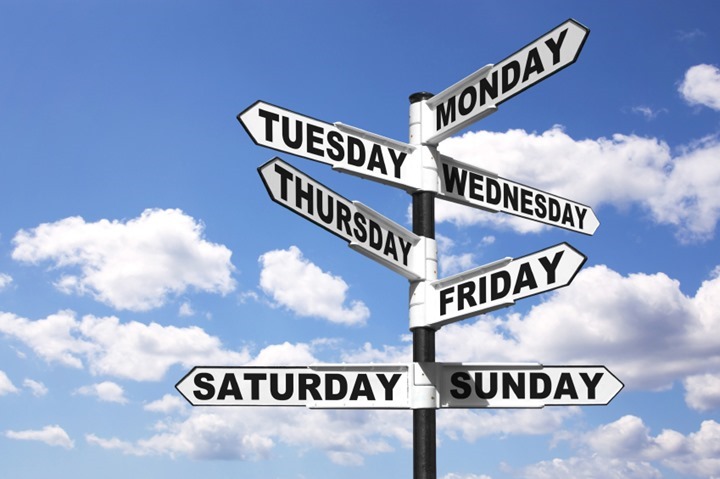 The Week in Review is a collection of both all the goodness I've written during the past week around the internet, as well as a small pile of links I found interesting – generally endurance sports related. I've often wondered what to do with all of the coolness that people write, and while I share a lot of it on Twitter, Facebook, and Google Plus, this is a better forum for sending it on to y'all. Most times these different streams don't overlap, so be on the lookout at all these places for good stuff!
So with that, let's get into the action!
DCRainmaker.com posts this past week:
Here's all the goodness that ended up on the main page of DCRainmaker.com this week.
Sunday: Week in Review–April 14th, 2013
Monday: A rockslide ride in Los Angeles, plus some aerodynamic testing
Wednesday: An In-Depth Visit Behind the Scenes at Garmin Headquarters
Stuff that I found interesting around the interwebs:
Here's a not-so-small smattering of all the random things that I stumbled on while doing my civic duty to find the end of the Internet:
1) Really big balls: 155MPH through a really small hole. Just watch the video. Ensure you click the little gear and go 1080p, then full screen it. Unreal. (via Shark Divers blog)
2) Using a webcam to detect your heart rate:  Interesting bit of open-source work here to allow one to capture HR without anything actually touching them.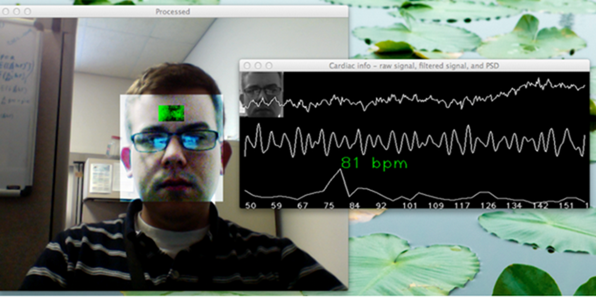 3) A really steep hill: Kinda a neat shot (click link for full image) of a mountain bike descending down an almost perfectly vertical rock face.  Even cooler is that it's from Stevens Pass just outside of Seattle.

4) Google Glass Specifications Unveiled: The specs are finally out for Google Glass. It'll be interesting to see once units start hitting real people, how fitness related apps catch-up in this space.  Or for that matter, if the glasses will even be durable/form-fitting enough to work in a fitness setting.  This short video clip from a user a few days ago going around a go-kart track shows it seems to slip off the face numerous times.  Still, the perspective is cool.
5) Boulder cycling companies put together local upcoming hackfest: Including the likes of Training Peaks, Stages and others.  If you're in the area and a coder, might be worth your time in prizes.
6) A central American bicycling adventure: I always like reading Chris's stuff. He's a former pro triathlete that's usually got some entertaining stories.  This one is the first piece of a point to point ride through Central America on sub-$400 bikes they bought there. Free of charge are road signs unlike anything I've ever seen.
7) New Dura-Ace shifting technology & plugging it into your computer: I haven't followed the electronic shifting scene too closely, mostly because I think it's all way to expensive.  However, I thought this post was interesting about the latest generation of the Shimano components that you can actually do computer diagnostics and firmware updates by plugging a USB port into your bike.  Still expensive. Really expensive.
8) Tossing the bike: Sometimes, even as one of the world's top pro cyclists, you just wanna toss your bike into a rock face.  I hear ya Wiggins…I do. (Via BikeHugger)
9) Bluetooth enabled Water Bottle monitors your water intake: Hmm, not quite sold on this. I think there's significant potential for sport water bottles to communicate wirelessly with ANT+ or BLE head units. But I don't see much of a market for this particular implementation.
10) Is the healstrike about to get vindicated?  Read this recent scientific publication… (Via Sport Science)
11) New system might allow runners to read on treadmill: Interesting, now only if I could type too – then I'd be in business! (via SportTechNews)
Crowd Funded Projects of Athletic Note:
This is a bit of a new section. Most of this content used to be found within the main section, but I figured I'd just call it out up here and make it easy to find.  I regularly sift through Kickstarter and Indiegogo (plus a few others on occasion) looking for sports projects.
HapiFork: This project aims to slow your eating pace (and thus have you feel fuller sooner, reducing total food intake).  It does this by rate-limiting your eating and vibrating the fork when you exceed the pace.  Interesting concept – especially for really fast eaters like myself.  I'd previously talked with the team at CES a few months ago, and given they're based just down the street from me here in Paris, I'll probably take them up on their offer to meet in person and test it out a bit.
Sports Technology Software/Firmware Updates This Week:
Each week I quickly highlight some of the new firmware, app, software and website service updates that I see go out. If you're a sports technology company and release an update – shoot me a quick note (just one liners is perfect, or Tweet it at me) and I'll make mention of it here. If I don't know about it, I won't be able to post about it. Sound good?
Site/Firmware Updates:
Stages releases Stages Power firmware update: This allows you to update your firmware to the latest version (same one I've been using for recent testing)

Wahoo Fitness had a minor recall of sorts of some RFKLKT units: See their Facebook post for more info if you're seeing the oddities described.
iPhone/iPad App updates this week: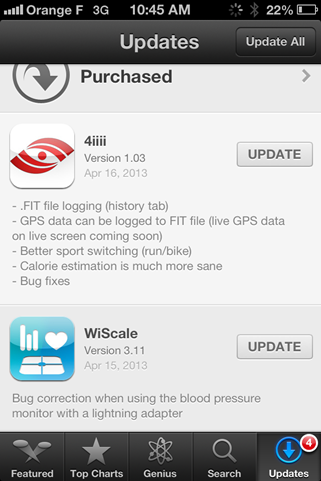 Android updates this week:
Windows Phone updates this week:
(There were no WP updates this week that came across my phone)
–
Thanks for reading!