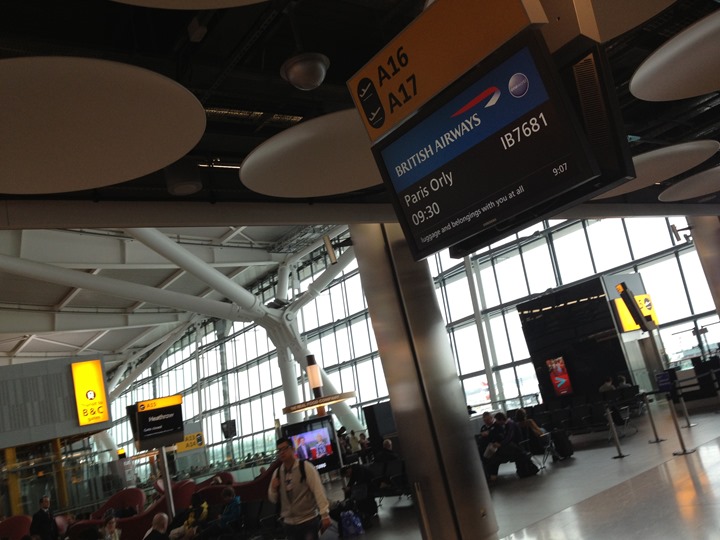 My weekend was a bit shorter than most, as I spent the first 30 hours of it working my way home.  I had left Sydney around 3PM on Friday, and with some delays in Hong Kong I didn't end up arriving home in Paris until just prior to noon on Saturday (though, only about 3 hours later than planned).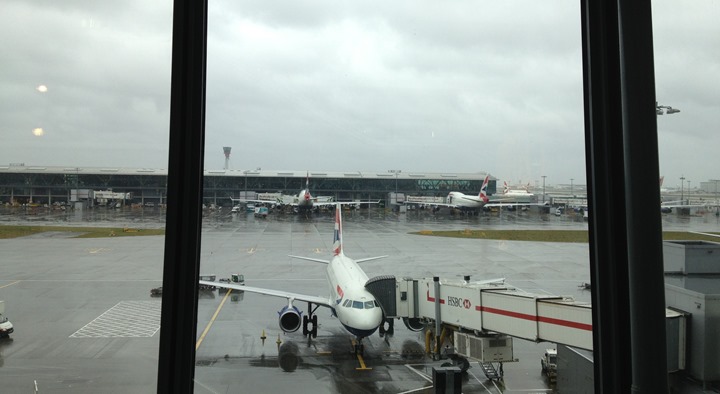 Arriving home at lunchtime a quick check of the weather showed I was in between rain swaths, so I took advantage of the couple hours of non-rain to go out for about an hour ride.  Nothing too far, just up to one of the parks with a loop for cyclists to ride in circles for a bit.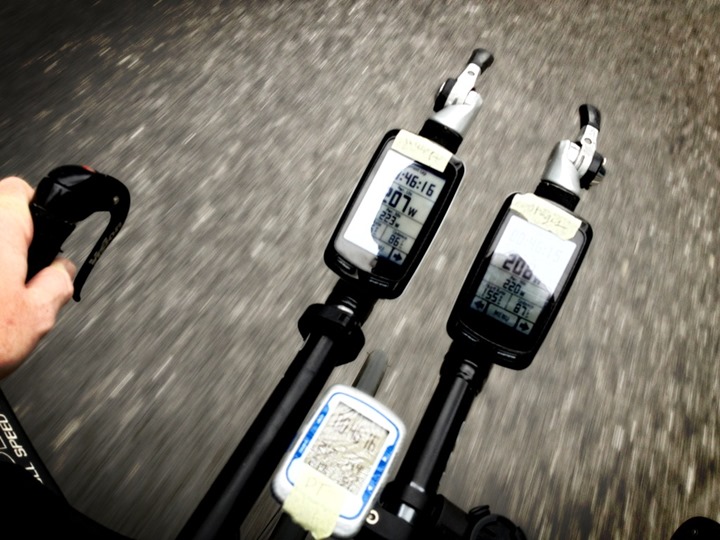 As is always the case, lots of power meter comparisons still going on.  Though, I'm excited about a new tool arriving this week to more easily capture streaming data from ANT+ devices and compare it.  It will simplify data capture and hopefully remove any of the complexities with working across 3-5 head units per ride.
The ride itself was pretty non-descript.  Just a bit of gray skies, with thankfully no snow on the roadways.  There was some snow hidden away here and there.  Snow and ice have actually been a bit of a challenge for me and outdoor riding this winter.  It seems the times that I'm in town are full of sketchy roads, whereas when I'm away the weather is better.  Something about cobbles and ice that I'm not a fan of.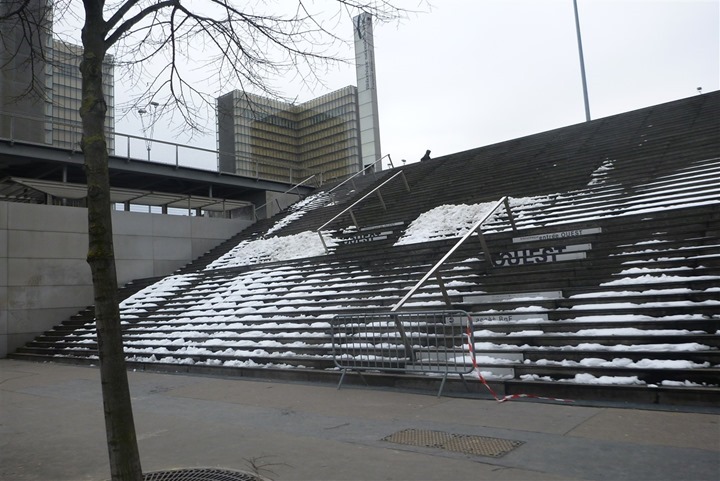 Given the break in the weather I was surprised to find only a handful of cyclists out on the loop.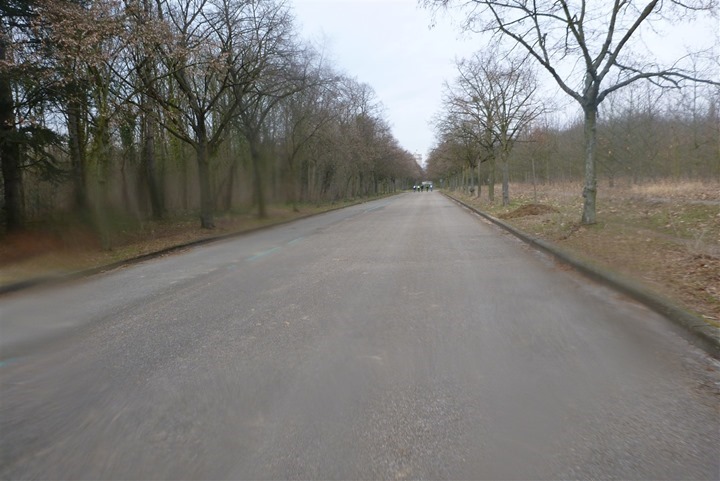 In fact, most of the time I was completely by myself as far as I could see.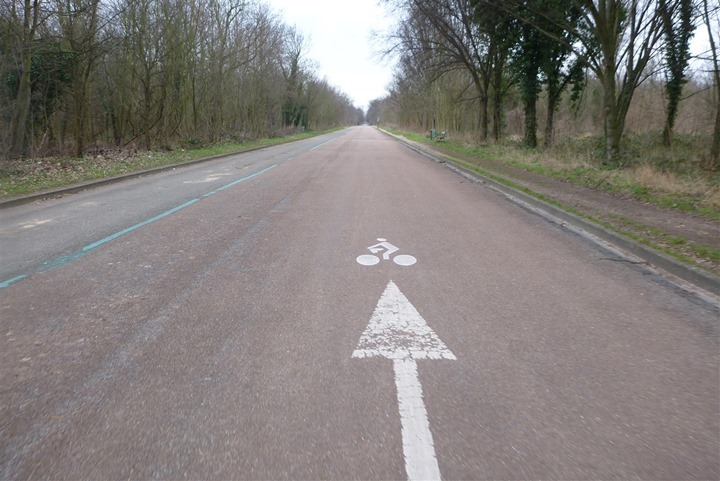 The data and consistency coming off the ride was/is looking promising – though I've passed the data to a gaggle of folks to look at.  Rest assured, when the time is right I will update relevant reviews.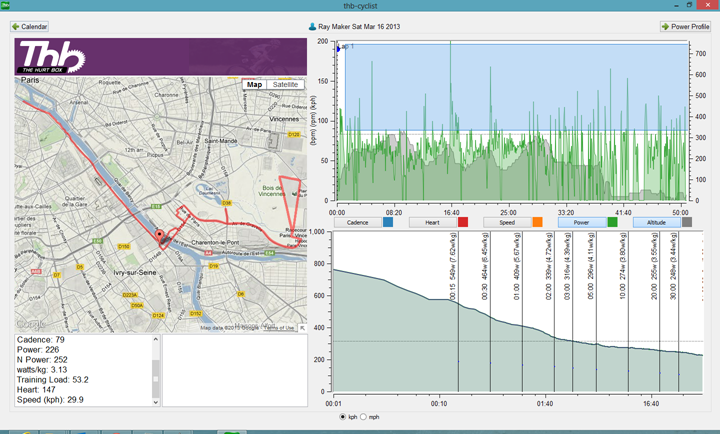 (The ride was actually split into two chunks, this being the second chunk)
Upon completion of the ride, the usual antics of getting my bike up to our apartment via our small elevator.  To be fair though, I've gotten really good at it.  And for the most part I can have an error-free operation, which is always positive.  Though, the little old lady a few floors up always gives me the stink-eye.  But, she does that just about every day.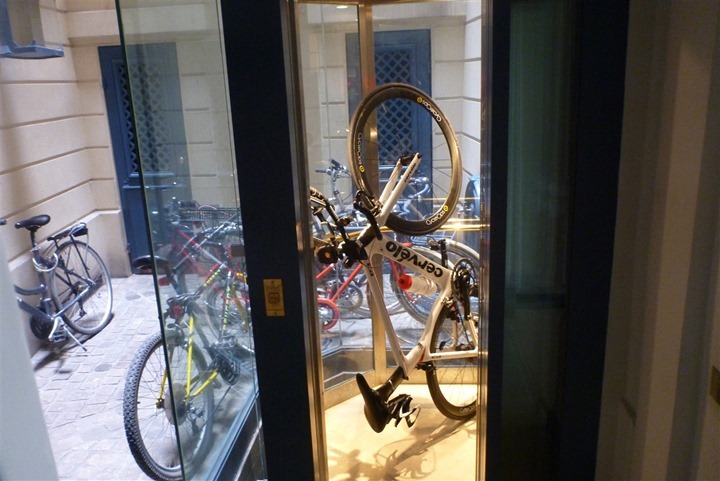 After dropping off the bike and a quick shower I headed over to the CupCakery.  Today was the first of a few days of doing interviews with prospective employees.  Exciting times here in the bakery as we start to expand (within our current location).
It's funny, I do phone screens and in-person interviews on a very frequent basis for work (in IT) – and have been doing them for probably close to 10 years in that capacity.  However, doing them for a bakery is really an entirely different ball game.  I can't exactly ask someone to describe the purpose and minimum number of network interface cards needed for a specific virtualization cluster type.  So I keep it simple: Do you like Nutella?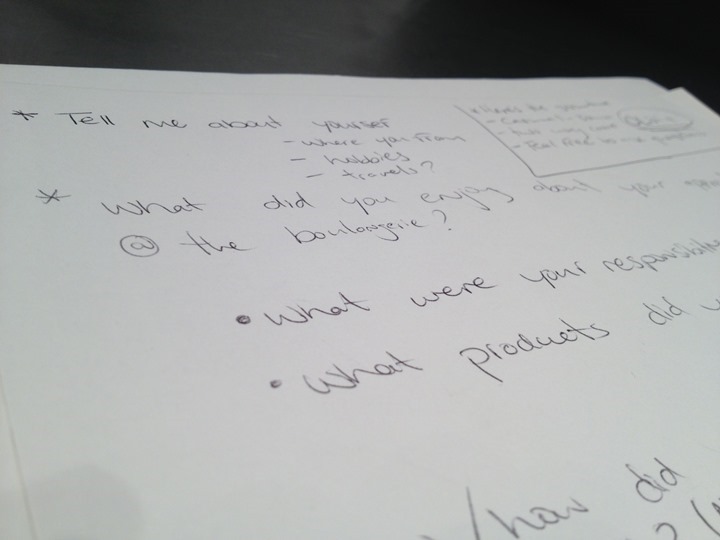 Actually, The Girl asked most of the questions (let's be honest, my handwriting is nowhere near that nice above).  But, I still had a few questions and worked through them during the interviews.  And in fact, many of the same tenants that I apply to questioning of candidates within my work apply here.  At the end of the day, one can teach skills (technical or baking) to someone eager to learn.  But we can't teach attitude, drive, or simply friendliness.
Later on that night The Girl and I would head out for a run.  This was the point where we wish we had the ability to run earlier in the day when it was still sorta sunny out.  As noted below, the weather was downright miserable.  The little weather thing in Garmin Connect showed 46*F and 17MPH of wind.  I'd say that 17MPH was only the sustained winds, and not the gusts.  The gusts were horrendous.  Also,  the temperature seems optimistic.

Regrettably I had decided against taking my camera.  Which is a shame because had I taken my camera it would have made this post far more humorous.  Sorta like watching those foolish reporters on the Weather Channel out in the storms with wind gusts.
We had a small pile of 1-mile repeats to knock out, and we'd do them in loops around the Bastille area – where we usually do running repeats at night (I prefer doing them elsewhere during the day, but at night the parks all close up, so this is one of the few un-interrupted places available to us).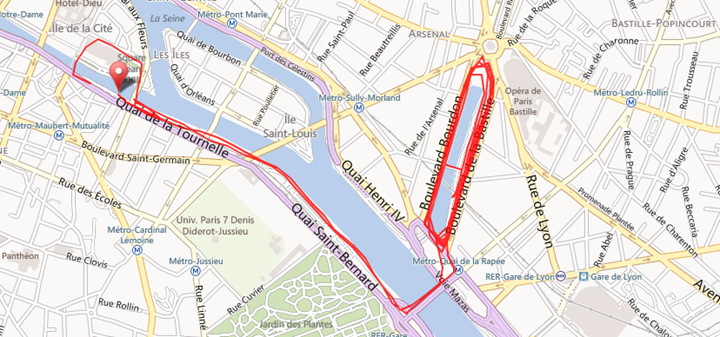 At this point we're down to just a few weeks left until the April 7th Paris Marathon.  On the bright side, while the conditions weren't exactly ideal that night, in general they are trending towards slightly better.  So hopefully that continues.  Plus, it's currently light out till ~7:30PM, so by time we get daylight savings in another two weeks – it'll be light out till closing in on 8:45-9:00PM.  Which, is pretty sweet!
Speaking of random sweetness, I stumbled upon this little train while walking to the grocery store on Sunday.  It's funny, living here for some 8-9 months and I've never seen it before.  I'm always discovering new things…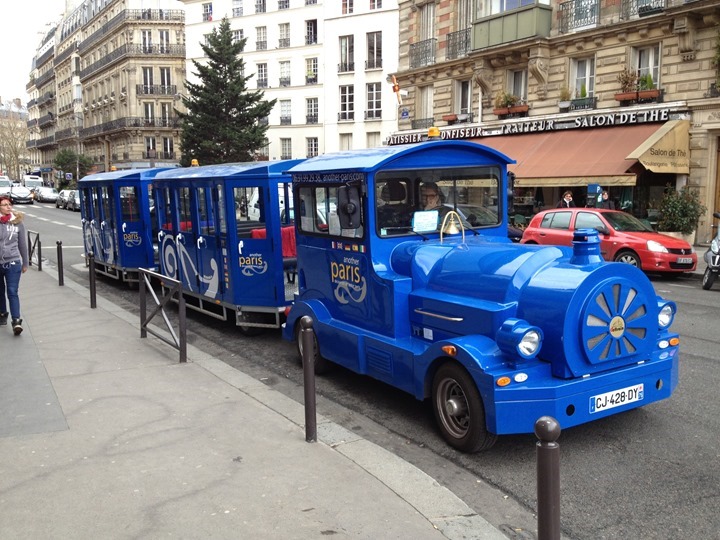 And with new things comes the new 'Fitness' Special-K look-alike I found at said grocery store.  In fact, upon reflection I'm not even sure this is Special-K at all.  Though, I did pick up a box and it turned out pretty good.  It's apparently what happens when the chocolate version of Special-K gets its flakes and chocolate pieces melted together into chocolate flakes.  I thought I'd share.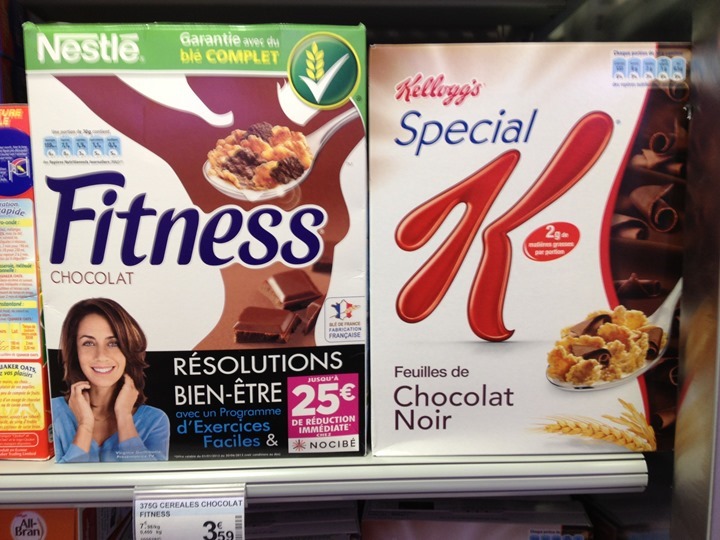 Last but not least on the weekend radar was getting a slew of final photos for the Timex Run Trainer 2.0 review.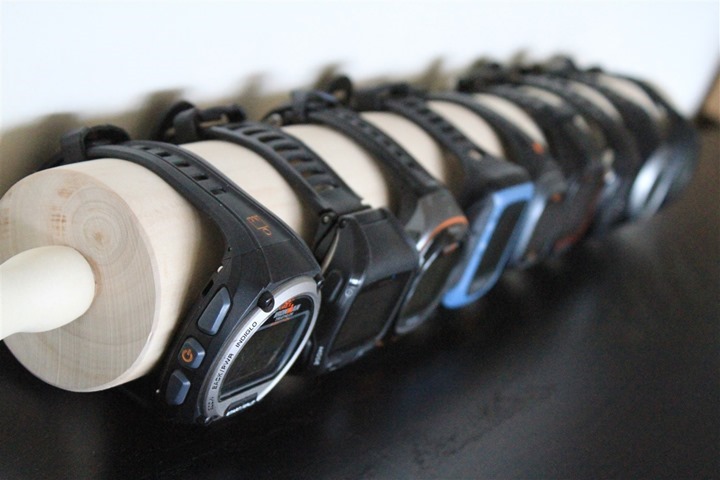 And, in doing so – I even had use for including a bubble level.  Woot!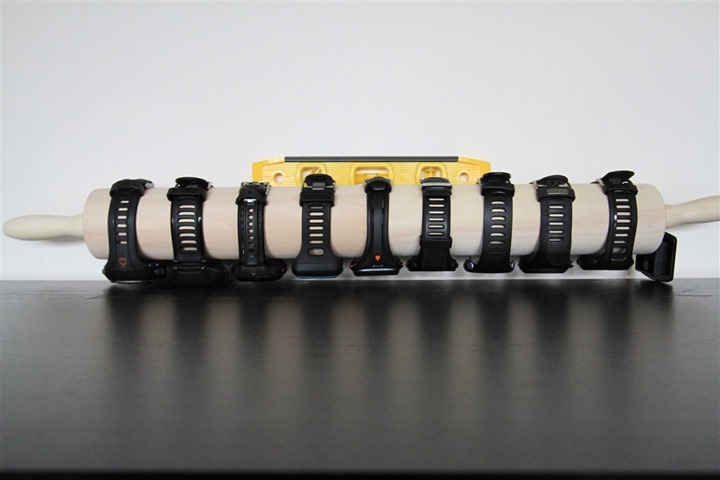 With that, I'm just about to board my flight to the one city on this planet that is probably hurting like no other this morning: Dublin, Ireland.  Just a quick 30 hour turnaround trip.
Well, assuming this plane shows up at all I suppose.  Perhaps the pilots had a rough night as well….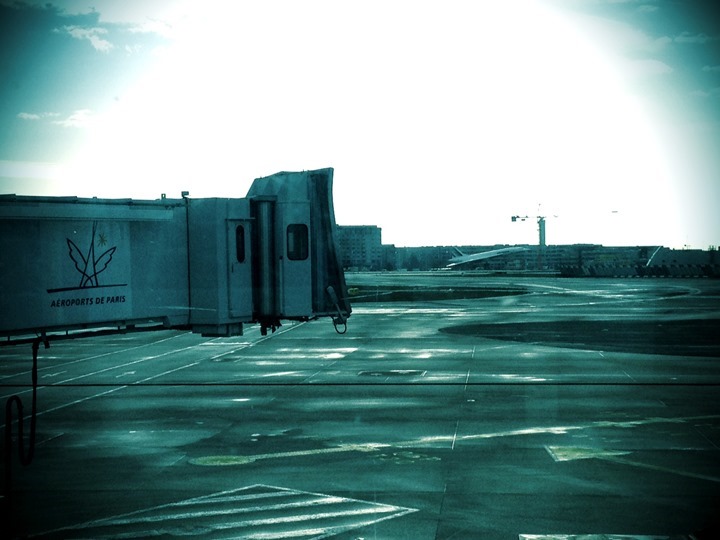 Thanks for reading!  Have a great week ahead!