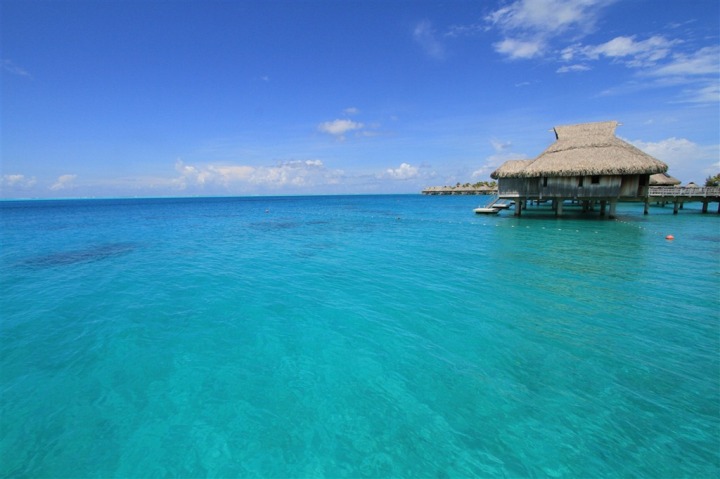 After our New Zealand trip it was time to head somewhere warm(er).  And no better place to do that than Tahiti.  Like the more familiar Hawaii, Tahiti is made up of a number of islands – though far more than Hawaii.  Tahiti is also deceptively bigger than you might believe, about the size of continental Europe – a fact that Air Tahiti proudly displays on their route map (the dark areas are the landmasses of Europe):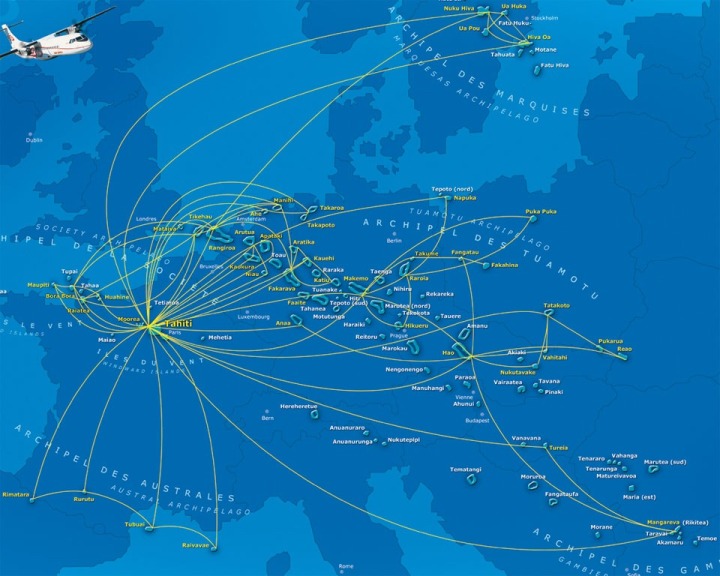 Getting here is relatively straight forward.  From Auckland there are 1-2 non-stop flights a day, operated by either Air Tahiti Nui (different from Air Tahiti), or Air New Zealand.  In our case, we took Air Tahiti Nui since it fit our schedule better.  The only downside to arrivals into Tahiti is that they often require overnighting nearby the airport, until you can catch a small prop plane during daylight hours out to the remote island of your choice.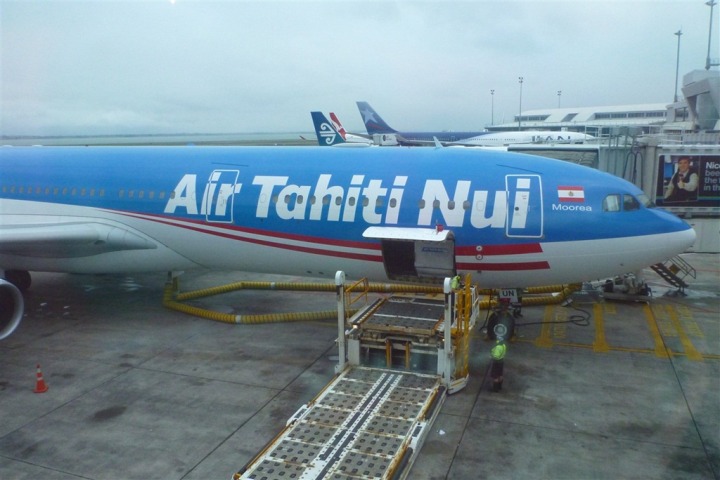 Thus, we spend our second New Years Eve in a airport hotel.  Yup, second New Years Eve.  That's because when we flew the 5 hours from Auckland up to Tahiti, we actually crossed the International Date Line, sending us backwards from January 1st to December 31st.  Crazy!
The next morning we boarded a regional prop plane for the 1hr flight out to Bora Bora.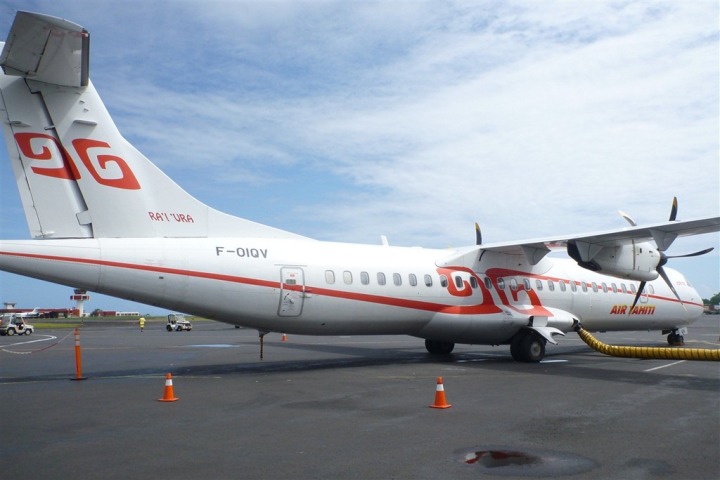 Along the way we made a stop at a neighboring island, though only for a couple minutes.  After another 10-15 minutes were were again descending, this time into Bora Bora.  It should be noted that in French Polynesia (Tahiti's formal name), folks largely speak French.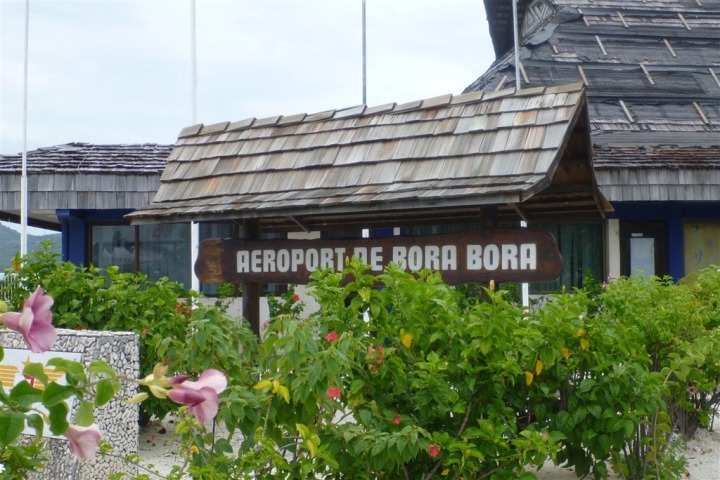 Bora Bora is probably one of the most famous islands in the world, mostly due to its iconic view from the air.  Here's a photo from the air of it, from Bing, as it was overcast when we arrived and thus not nearly as photogenic: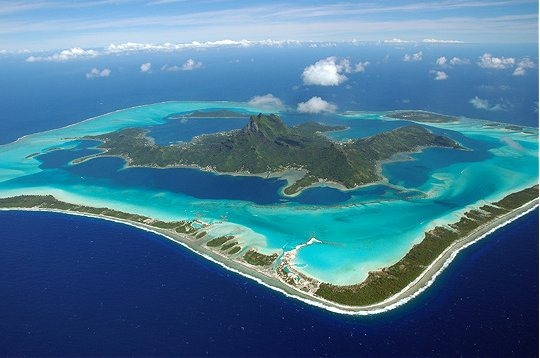 Getting to our hotel required a short 20 minute boat ride, directly from the 'baggage claim' to the main dock at the hotel.
A few hours after we arrived, we were checked into our room – and as if almost on queue…it poured out:
But luckily, after a short burst, it went back to being overcast.  So we spent the rest of the day just lounging around and exploring.  The next day though – the sun was out in full force! And thus, begins a series of pretty photos:
We selected the Hilton Bora Bora Nui for one reason: I could get it on Hilton points.  With all my travel, I've got more Hilton points than Paris has 'intimate' videos.  So, anytime I can make a vacation as close to free as possible, I'm there!
Our daily routine thus far has been a combination of relaxing, and openwater activities, such as swimming or paddle boarding.  Below, The Girl follows me while I swim, and she paddleboards: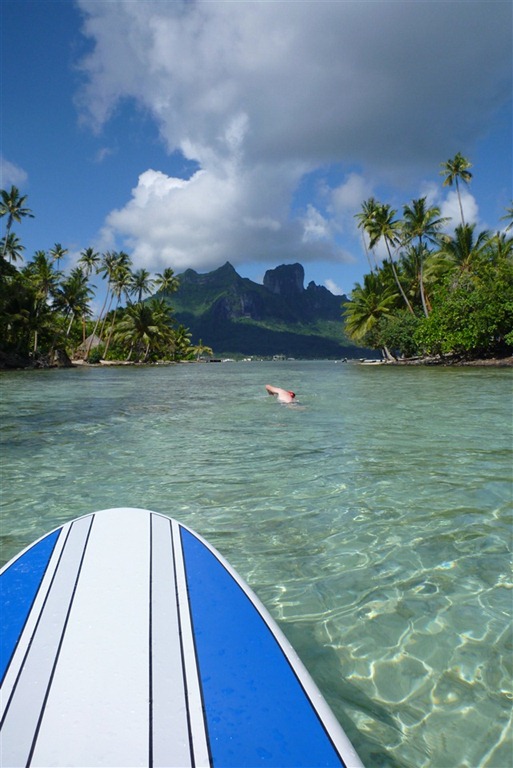 I've gotten into the swing of daily openwater swims, with distances between 750y and 2,400yds.  Usually just doing iterations on loops around the various overwater villas:
I've got now 7 straight days of openwater swims in, and thus, 7 days of interesting data comparing the FR910XT openwater swim mode with the old school method of the GPS in the swim cap.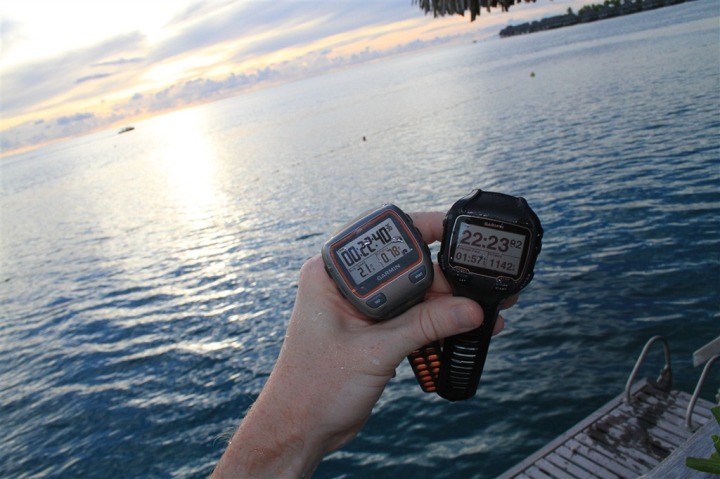 More on that in a later post though!
When we're not just relaxing or swimming, we've also been getting in runs every other day.  Most times those runs are at night.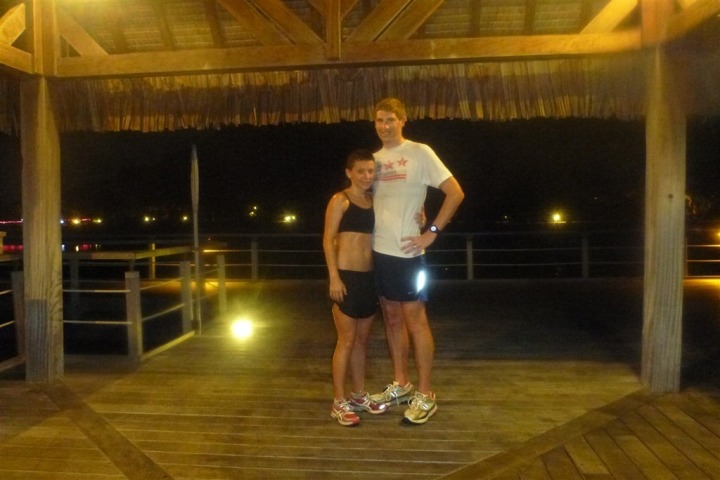 But, whether they've been at night, or during the day – they've all included hill repeats.  Mostly because that's about all there is on the resort.  We've got a one-mile (half mile out/back) loop on flat ground that stretches the length of the resort, but any additional running space requires tackling the mini-mountain that the hillside villas are on.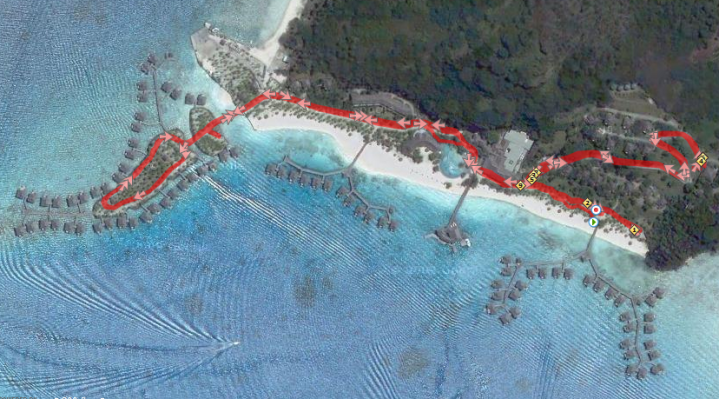 On the bright side, it makes the running time go by fairly fast, between running up the hill, and then running back down.  Plus, at the top is actually where the fitness center is, which is brilliant because they have cold water directly inside the door.  Actually, to clarify, cold FREE water.  Which, may or may not have been one of our greatest discoveries while here – saving us $7.50 per bottle.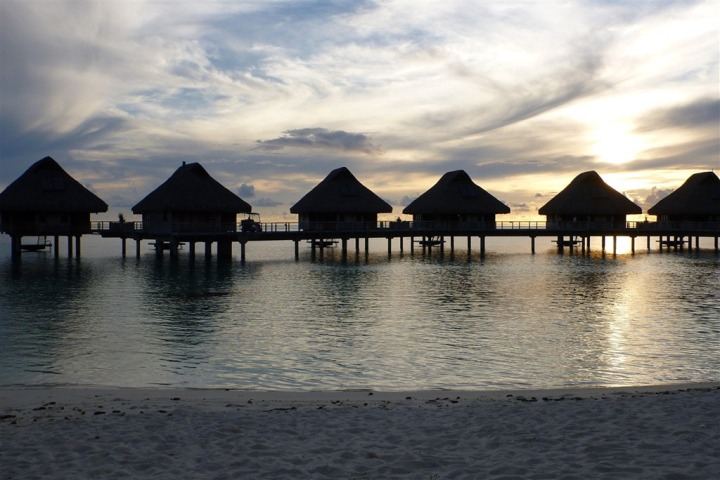 What'd we do the rest of the time?  Well, all sorts of stuff, including adventures under the water, and under our little overwater villa.  But more on that tomorrow!