The past week has been pretty crazy busy workwise, with the only saving grace being that training is on a 'flexible' schedule – which basically means I run, ride and swim when I want.  Take for example today.
Today started shortly before 6AM, with a flight down to Raleigh Durham from DC.  I was most impressed with my ability to navigate Washington Dulles airport in record time.  12 minutes from parking car to gate (D terminal no less!).  I'm reasonably certain that will never occur in my life again.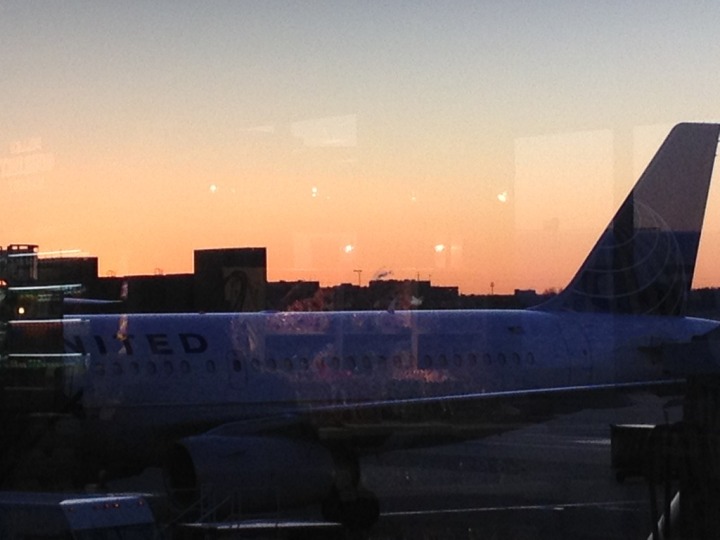 Despite what you may see here, my travel life is far from just wide body international planes to exotic destinations.  Today for example, this small regional jet was my chariot: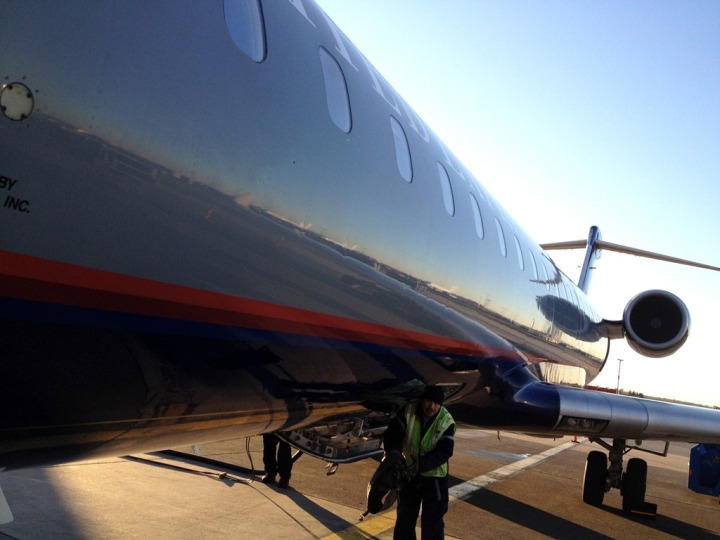 After the flight I drove for a while to the company I was visiting for the day.  The drive was nice and quiet, and would have made for some nice cycling roads.  In fact, I saw one triathlete out there, bundled up though for the 30*F weather!
After a few hours of work I headed back to the airport.  I'm fairly impressed with the Raleigh Durham airport.  It's…well…really big, brand new, and nice and easy to get through.  It just opened up last year. Though, it is probably tremendously overbuilt for the capacity requirements of the airport.  But at least it's pretty!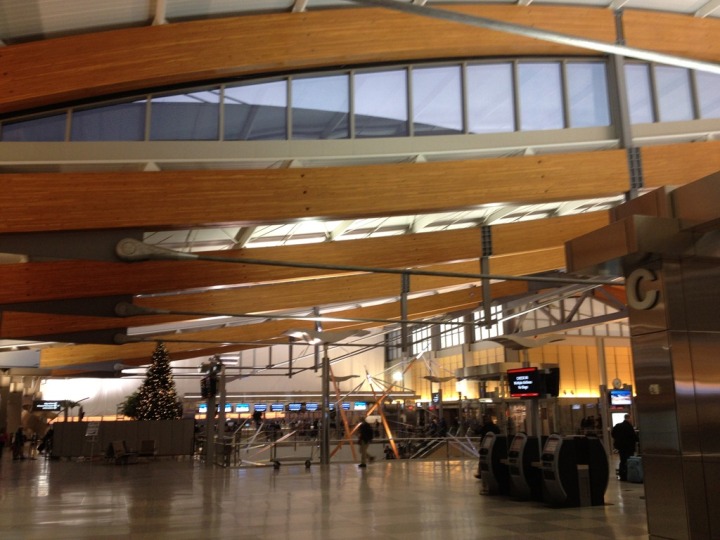 But the important part is that they had a Five Guys burger place.  I have Five Guys about twice a year, and since I hadn't eaten since breakfast, and it was now dinner time – I was starving!  Moderation is key.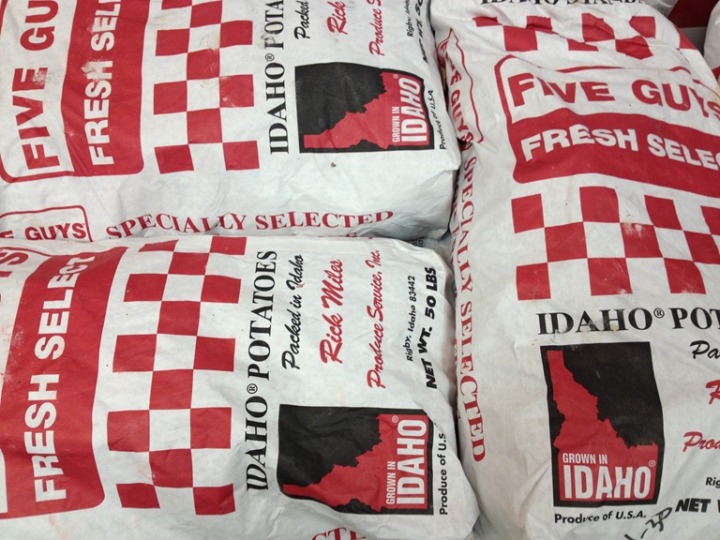 After spending three hours at the airport (my work ran late, thus causing me to miss earlier flight options) – I hopped another glamorous regional jet back to DC.
By time I arrived home it was 9:54PM.  But I still wanted to get in a five mile run.  Not a terribly long run, just something to keep things in check.  Tonight I went with a loop-de-loop on my local street.  Like today's travel day, it's not always scenic runs past the White House and famous monuments.  Instead, I ran past a bunch of parking lots, the Patent and Trademark office (actually, I did get to peer inside and see the giant iPhone Steve Job memorial display).
I will point out though, that I finally had to adorn my cold weather running gear.  At a starting temperature of 34*F – it was time to add running tights, a hat and some cheap gloves.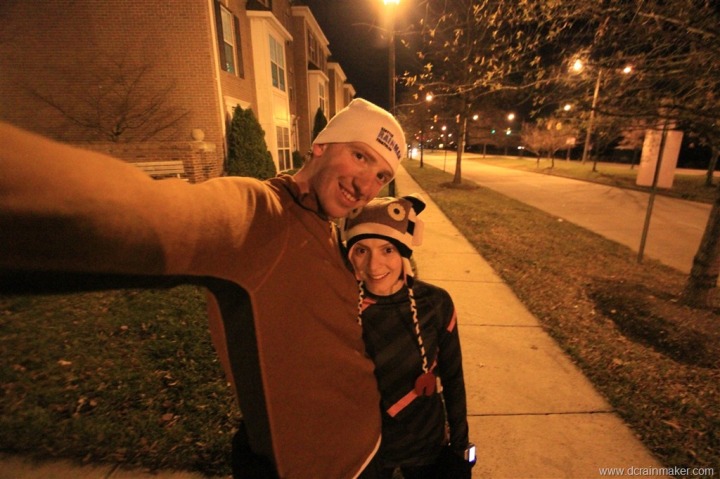 Oh…and check out that awesome hat!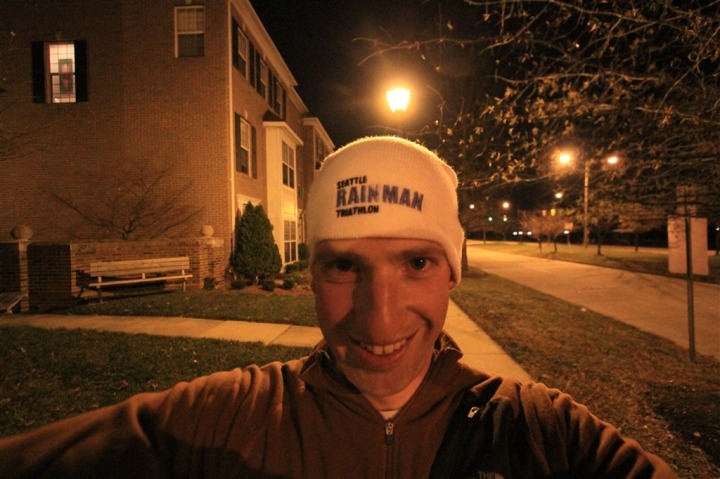 On the new gadget front, Mr. UPS he was busy this week!  And I suspect he'll (actually, it's a she) be even busier next week.  On Wednesday she dropped off the CycleOps PowerBeam Pro.
Additionally, I got a new little watch to try out, the Soleus GPS 1.0 watch.  Though, I haven't taken any pics of it yet.
Neither of this will likely get full reviews before the holidays, though ya never know.  Next week I'm aiming to get the Tacx review out, as well as a few other reviews that are backlogged and mostly written.
Thanks for reading all – and have a great weekend, and if you're out there doing the Hot Chocolate Run out of National Harbor on Saturday – I'll be running!  See ya out there!