This morning Timex announced their latest ANT+ enabled GPS cycling device – the Road Trainer GPS/Road Trainer 3 (the exact name is being finalized).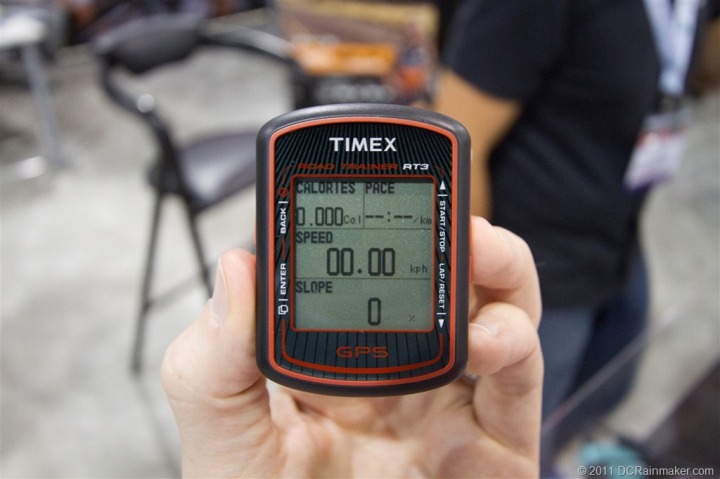 The RT3 is a full featured GPS based cycling computer that can track your ride track, provide real-time information and then upload it to Training Peaks afterwards.  Like the triathlon focused Timex Global Trainer, this unit features ANT+ data support which allows you to connect to speed/cadence sensors, heart rate straps and power meters (including SRM ANT+ enabled power meters).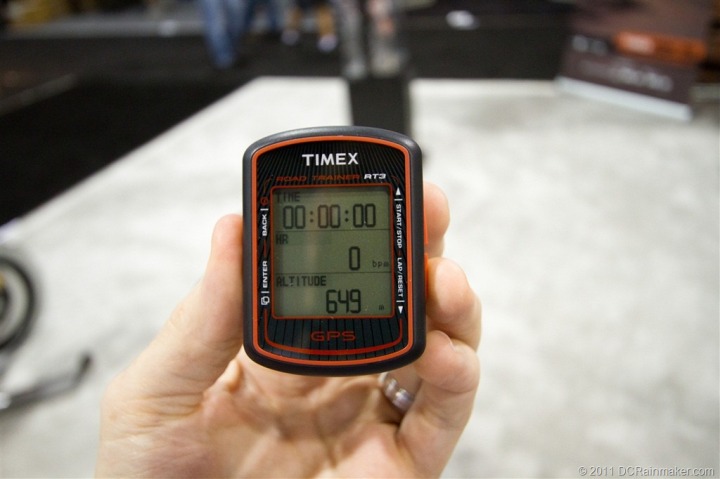 Like the Global Trainer, the unit will offer all of the same hands-free features includes Auto Start, Auto Split, Auto Stop and Auto Resume.  The goal of these primarily center around automatically engaging or disengaging the unit when you start travelling – feeing you from remembering to hit the pause/start button each time.  Auto Lap will create laps/splits on a predetermined time/distance basis (i.e., every mile).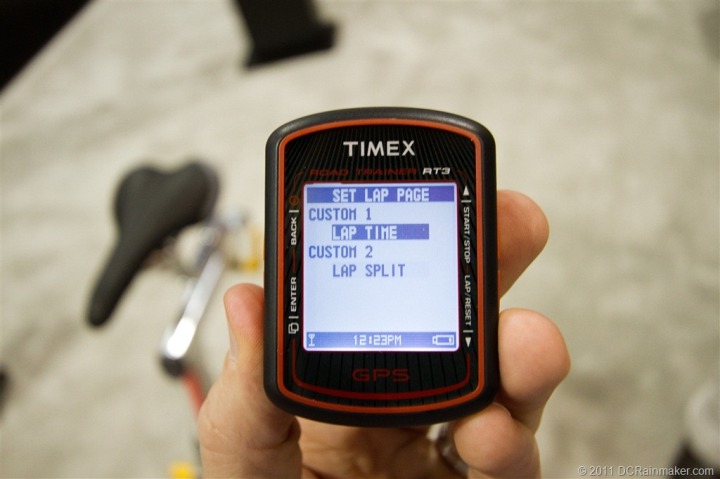 New to RT3 is a barometric altimeter, allowing for more accurate grade and elevation data while riding.  Most non-cycling specific GPS units usually offer GPS based altimeters, which while accurate in many scenarios – isn't as good for giving grade specific information – hence the benefit of a barometric altimeter.  In conjunction with that, a temperature sensor has been added – to be able to finally proclaim that you really did that 8*F ride…and lasted more than 3 minutes.
The unit features 5 customizable screens/pages, each with up to 6 pieces of information displayed.  Data fields can be customized with speed, distance, grade, heart rate – as well as the usual lap and avg variants of those stats.  In general, if a feature or function is available on the Timex Global Trainer, you'll see it on the Road Trainer (obvious exception being running support). You can see below the display in a 6-data field scenario: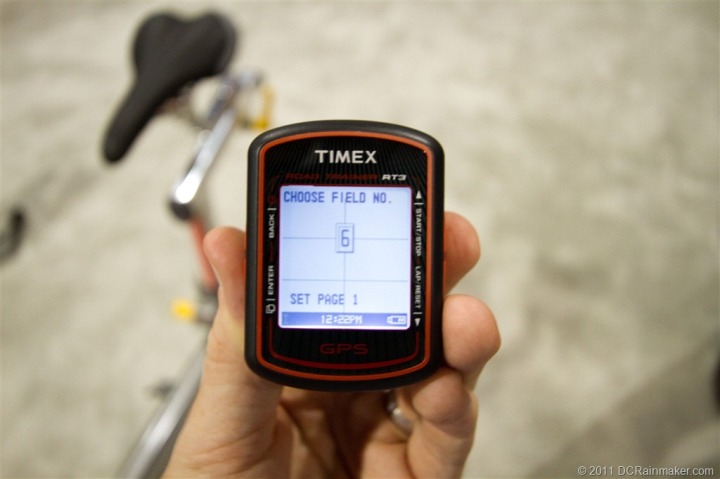 The RT3 is IPX7 waterproofed, which means it can withstand immersion in water up to 1 meter deep (3ft) for up to 30 minutes.  For cycling, this is more than sufficient – as I'd expect that if you or your bike is 3ft underwater for 30 minutes straight…you probably have other issues on your hands.
The unit has an 18-hour battery life and is rechargeable via mini-USB, where the port is located on the rear of the unit.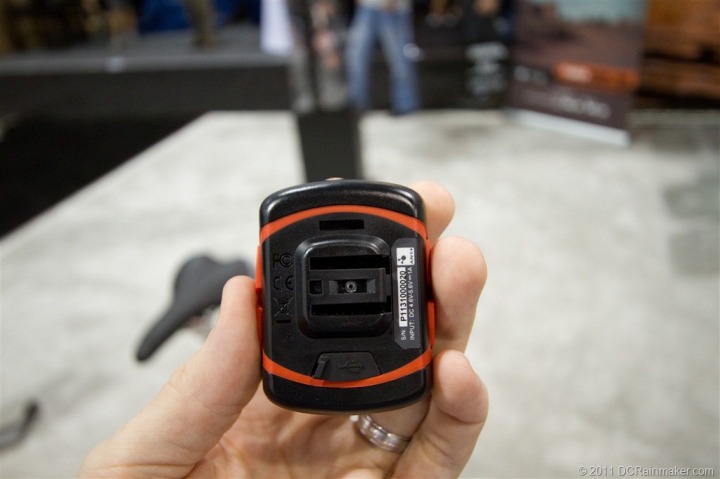 The unit also includes a backlight using the Timex standard INDIGLO – for night riding (seen above in photo turned on).  From a size perspective the unit is virtually identical to that of the Edge 500 or latest Joule (2011 version).
The Timex Road Trainer will be available in February 2012 for $250 – including an ANT+ heart rate strap.
Since Timex just announced it about an hour ago, so I haven't had a chance yet to take it out on the road yet – but if you've got questions, I've got access to the engineers here – so feel free to drop them below.  More details to come!