After leaving Mexico city on Sunday, I caught a flight some 670 miles south to Guatemala City, Guatemala.  Now, it's fully understandable that you may not know much about Guatemala City, or for that matter – exactly where it is in a map.  So, let's do a quick visual geography lesson, via the red circle below: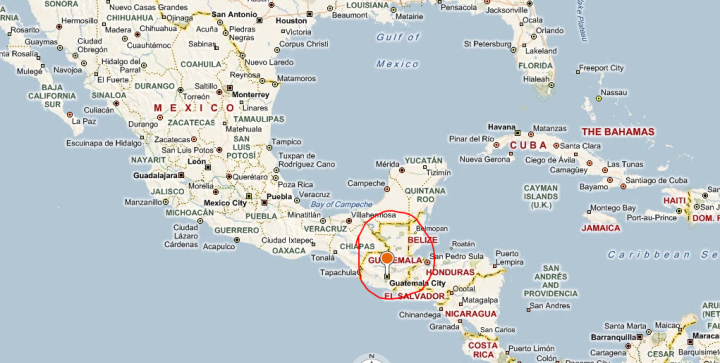 As may be obvious, Mexico being to the north, and a slew of smaller Central American countries to the south.
Guatemala as a country has a hugely rich cultural history, being home to some of the most amazing Mayan ruins in other parts of the country.  The landscape is a lush green that's incredibly apparent the moment you break through the clouds.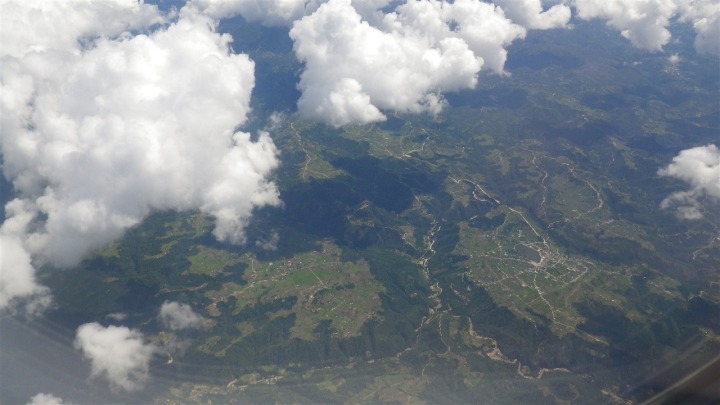 Less than a marathon's distance away from the airport/city is a towering Volcano…regrettably one that has a bit of gas…with ash.  It's been puffing away for the past few years, but has picked up activity in recent weeks (notably, last week).  The last time it spewed significant ash, the airport and city were shut down for weeks, with some areas taking months to recover.  So, our trip would be as fast as possible to get the work done, before getting out of dodge.
However, the volcano is really the least of one's worries when in Guatemala.  As I noted above, the country is known for some incredible cultural sights.  But over the last 18 months, its also become known for being one of the most violent and deadly countries not only in the Americas, but also the world.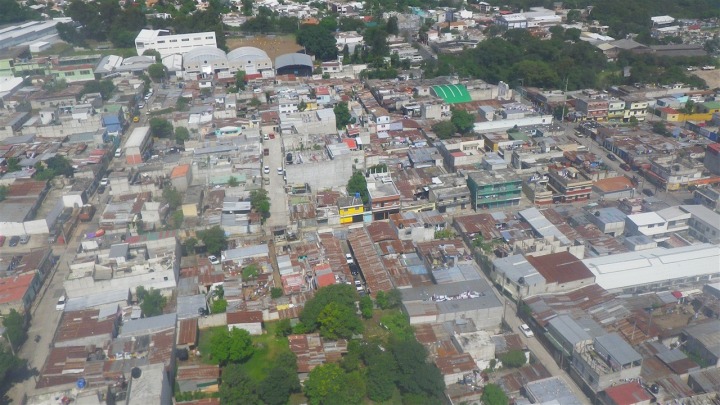 The situation worsens on a near daily basis.  Attacks are generally divided into two groups.  The first, is against bus drivers (as an aside, all city/country buses are recycled US school buses).  As of earlier this week, there were 179 bus drivers killed this year alone here in the city – that's practically one per day.  See, local gangs require bus drivers to pay a 'security fee' of approx $100 per day (often more than they make in a day).  If said fee isn't paid, then grenades are tossed into the bus – usually killing not only the driver, but passengers as well.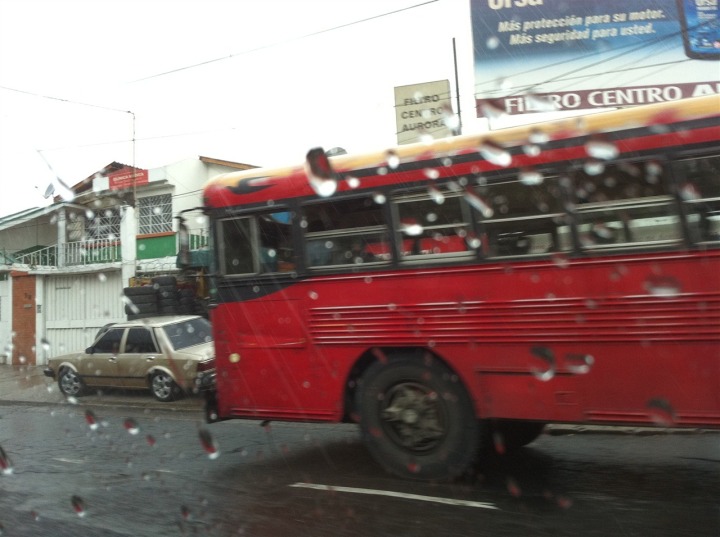 The second focal point of violence…is everyone else.  Unlike in Mexico and some other Central/South American countries where the point is to kidnap for ransom, the majority of the crime here is focused on getting a physical asset (such as money/valuables).  However, they are unafraid here to kill on the spot for something as simple as a cell phone.  Within the city – and country in general – you don't drive at night.  You don't walk at night.  You don't go anywhere at night.  Even the locals I worked with said simply that "It's not worth my life".  Even daytime driving out to popular tourist spots must be done with an armed escort.  Simple trips like the short 5 minute drive from the airport to the hotel/downtown area are specifically targeted at night, with fake roadblocks aimed at carjacking.
Thus, as a resultant of what I just outlined – I didn't leave my hotel.  Well, except to go via car to the office a few blocks away.  While in the US you would have walked that short 4-5 minute walk, you wouldn't here.
On the bright side – I got in some really solid workouts.  The hotel had a pool, which was a huge plus.  Although it wasn't a lap pool, it was big enough (about 23 yards).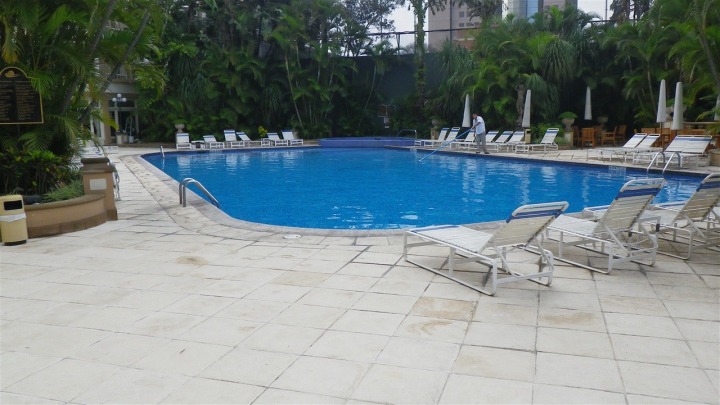 The only oddity was on one end, I didn't have a fully flush wall – but rather one with steps and some hole thingies.  This made flip turns a very exacting science, as it really sucked to miss and get your foot in the hole in the wall.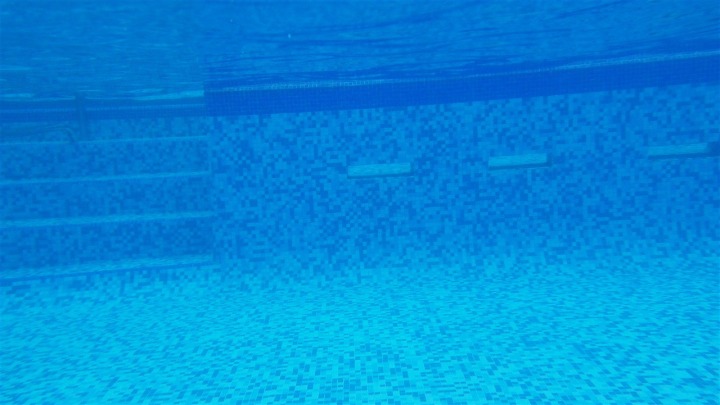 The hotel also had a great gym, it was packed with everything you'd find in a full rec center elsewhere.  In fact, even more stuff than some rec centers.  Like…random statues in the hallways: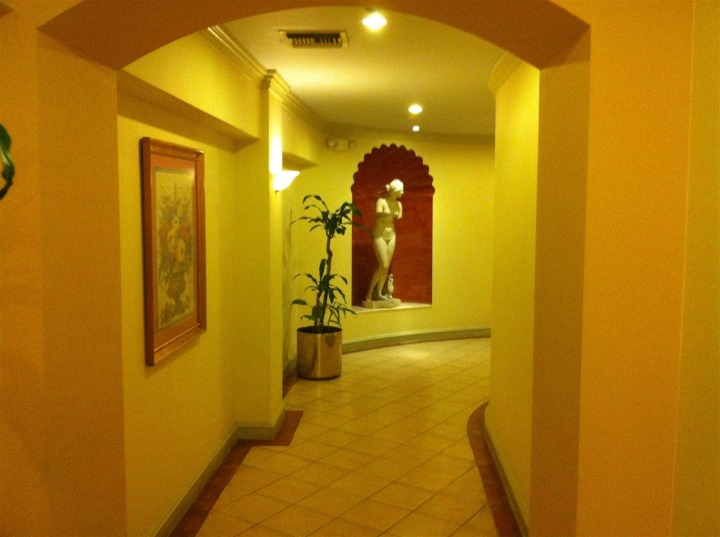 Though, it also had tons of equipment too – this is just a third of it: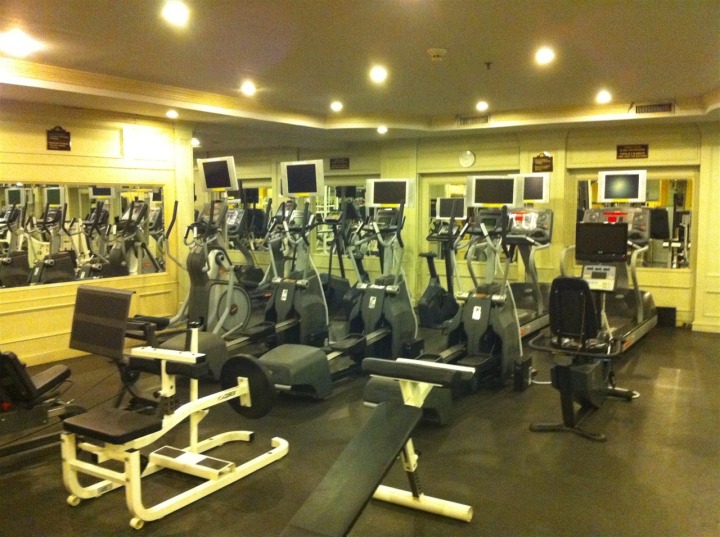 It even had a full spinning studio, which also turned into a Yoga studio, where they offered half a dozen classes a day.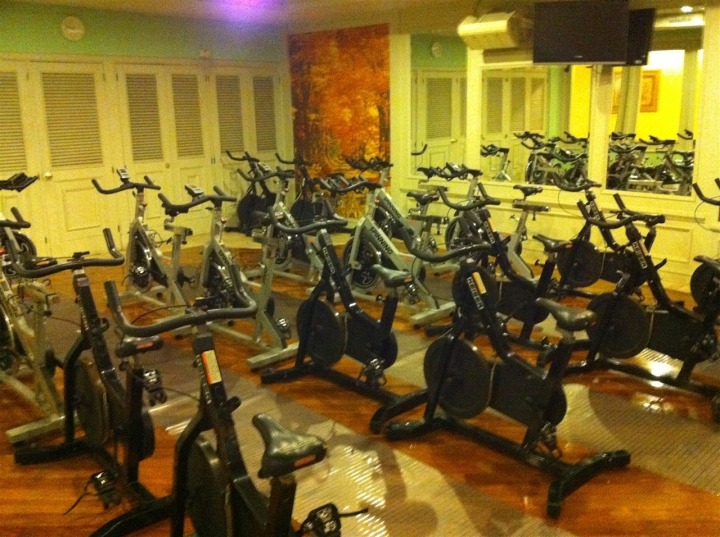 I however, spent the majority of my time on the bike and treadmill.  Sunday evening after arriving from Mexico I had a two hour bike to do…indoors…on a stationary bike…without a fan.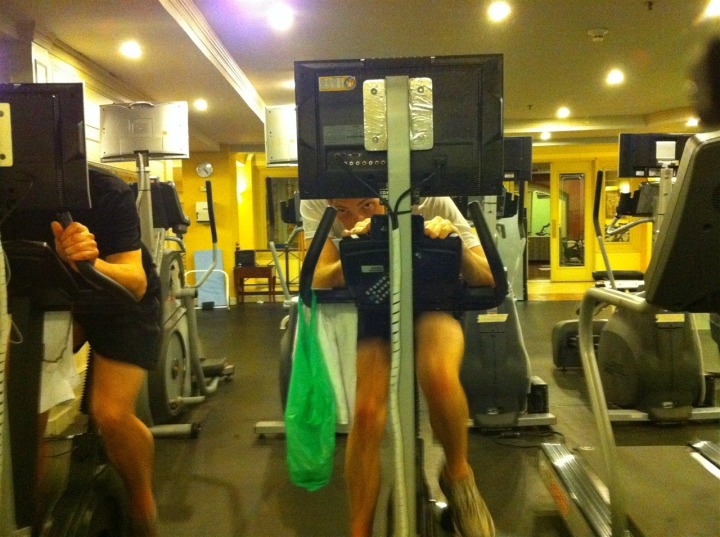 Nothing that three episodes worth of Top Chef couldn't fix though.  I also created my biggest sweat-lake to date.  I could actually create legit waves – yes, tidal action – if I pushed the water/sweat around.  Astounding stuff.
Oh, speaking of Top Chef – I did have one non-hotel meal here during lunch yesterday.  We went with some locals to a great little place that served Guatemalan food.  Good stuff!
Tuesday before my flight I had another multi-hour bike-run brick.  The little gym man was wondering when I'd stop running, kinda looking at me like he was worried.  Sorta funny.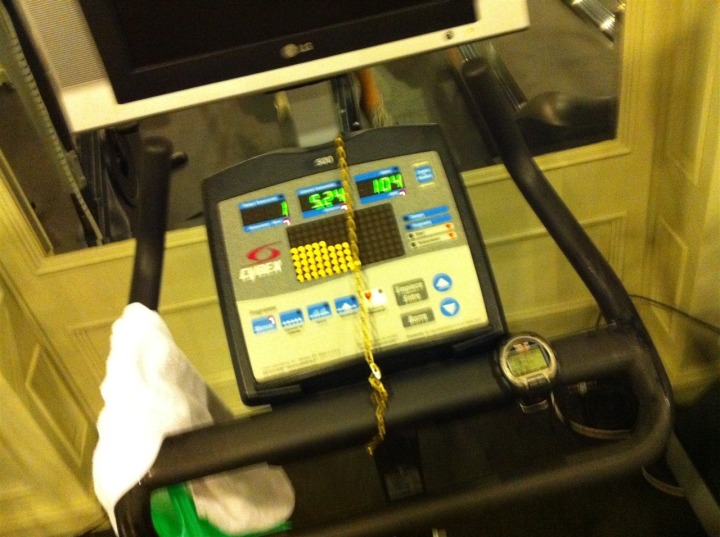 (Sorry for blurry-cam, sometimes it's hard to run/bike and take pics inside…falling off the treadmill at 5:54/mile would have been a serious failboat)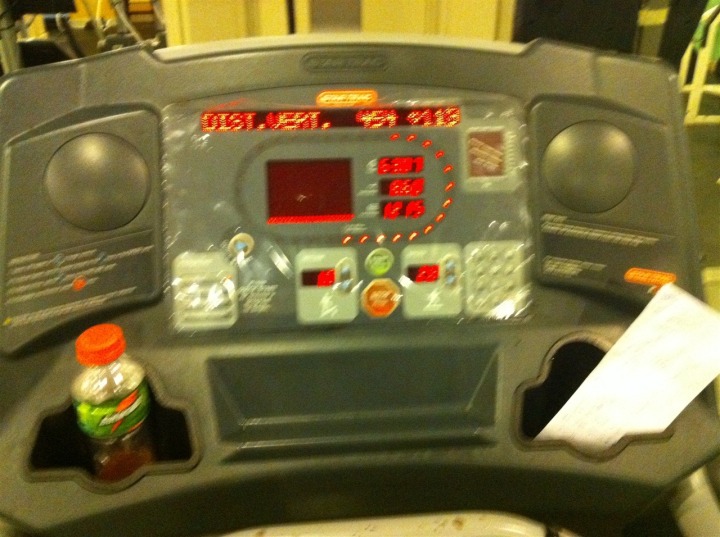 After that, I headed straight to the airport, where I waited as it poured…again.  My plane was missing in action.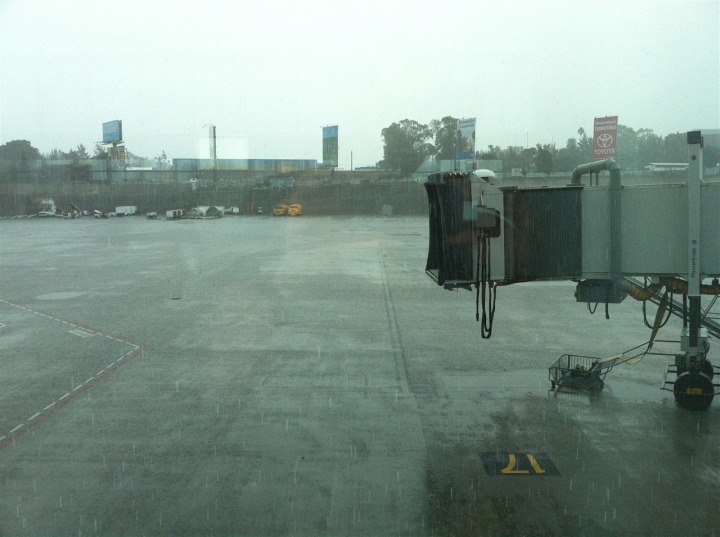 Fortunately, it finally showed up across the way and I was good to go.
Hopefully at some point in the future the local situation in Guatemala will become better, allowing me to come back and actually see what is I'm sure an amazing country.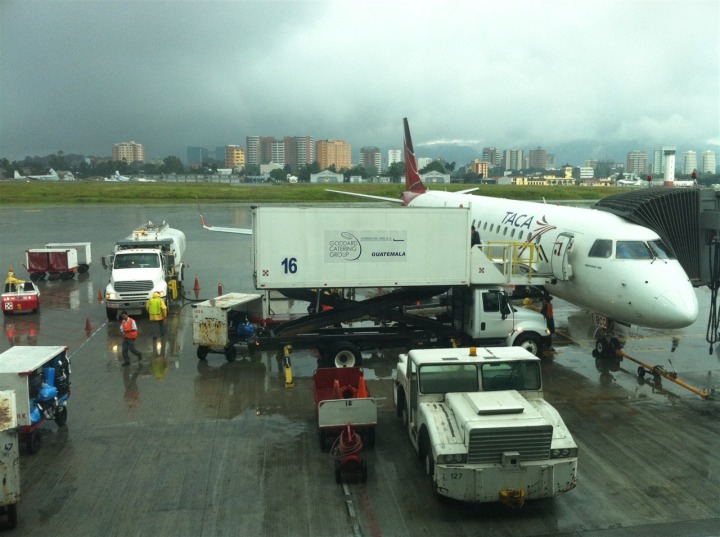 (Quick administrative note: For those eagerly awaiting the Timex Global Trainer review, I'm close – but a combination of very-limited time on my part, and waiting on a few final updates from Timex is holding things back…almost there!)