This weekend was a hodgepodge of stuff.  Because I'm super-swamped in getting the final touches on the Garmin 500 review out (currently standing at 38 pages…), I'm gonna keep this weekend recap post nice and short with lots of pictures.  Look for the Edge 500 review to be posted sometime Monday night.
There was a LOT of riding this weekend:
Friday I sorta had off (but sorta not too), and with The Girl's birthday party being Friday night I cooked up a nice massive CUPCAKE! (it has to be capitalized to signify just how big this thing is)
There was some swimming action on Saturday as well – with the main set of 24x50m, and then another chunk of stuff totaling some 3400m of aquatic goodness.  Currently I'm only averaging one visit to the pool per week, but that's probably about to change.  I'm still in 'ad-hoc' mode for workouts for the most part, with some structured stuff tossed in.
I have no pictures of the swim action…I was lazy.
Saturday also resulted in more indoor track action – which again continues to be interesting.  I find that the shorter distances (55m dash for example) are actually kinda boring.  But some of the 200's and longer distances are pretty fun, especially the 1600m (Mile).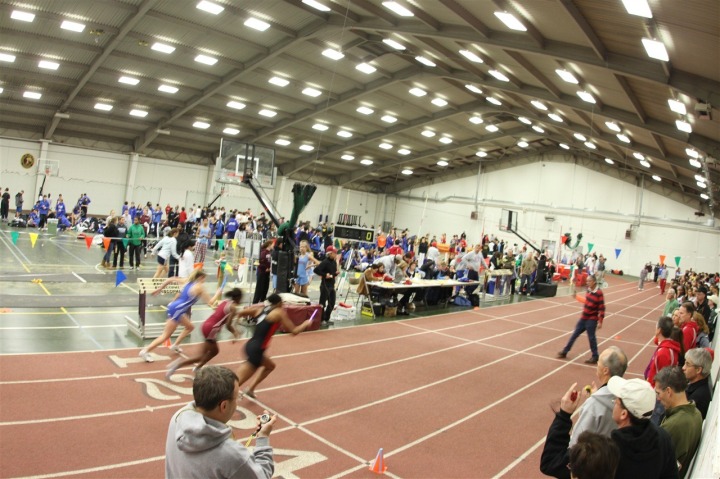 More time was also spent Saturday getting all the finals details ready for a big almost-round-the-world trip starting next week.  Down to just the tiniest of details left to get nailed, so then I'm ahead of schedule there. 😉  I'm the kinda person who isn't afraid to book a full international trip 1-2 weeks out and just make it all work.
Sunday and Saturday was also filled with The Girl cookin' all sorts of goodness.  She was working on little Christmas Gift boxes with chocolate peppermint bark and caramel popcorn.
And then Sunday night she knocked out some awesome Black Truffle Parmesan risotto with Portobello mushrooms.
Finally, last but not least – Sunday morning I ran the Jingle Bell 10K race here in DC, though just at a nice easy pace with some friends.
We sorta missed the start by about a minute, but no worries, we simply looped back across the mats and then headed on out.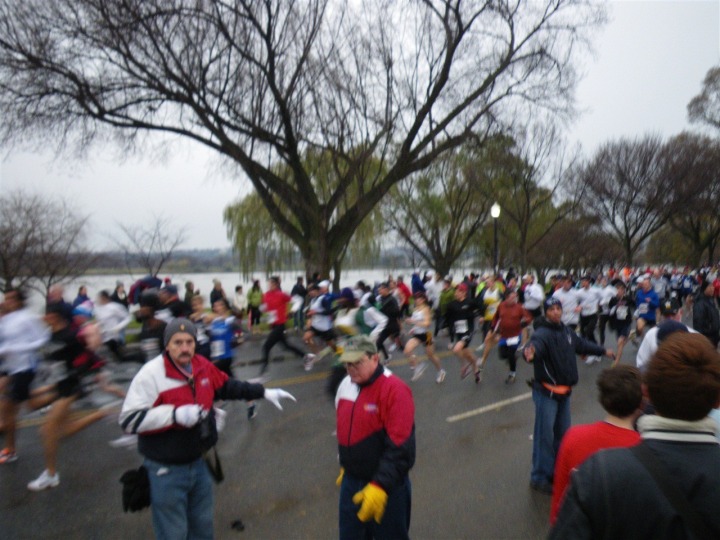 A lot of people have costumes of some sort.  Regrettably I didn't have any special outfit. Next year…
Oh – they give you little jingle bells to attach to your shoe, but I don't have a picture of them handy.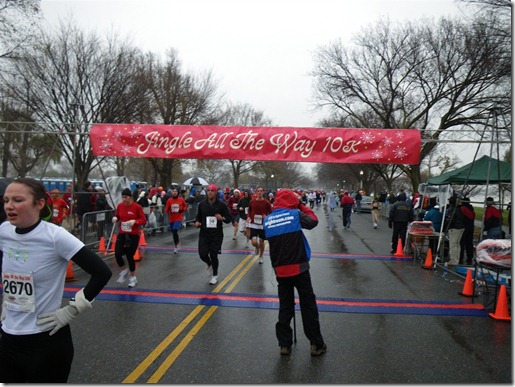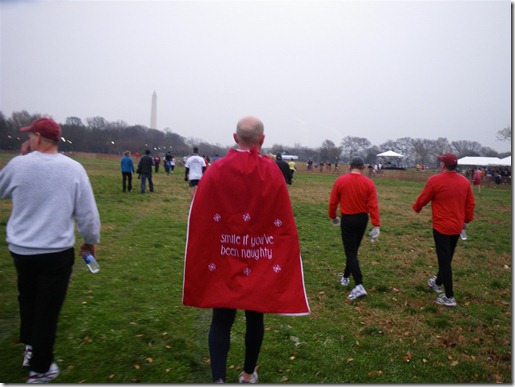 It was lightly sprinkling at the beginning and throughout the race, but it wasn't that bad at all actually.  Had I been really racing, it probably would have been fairly nice.
After the race I decided to bike home (in the rain) since it was only about a 40 minute ride.  It would allow me to see how well the Edge 500 performed in the rain.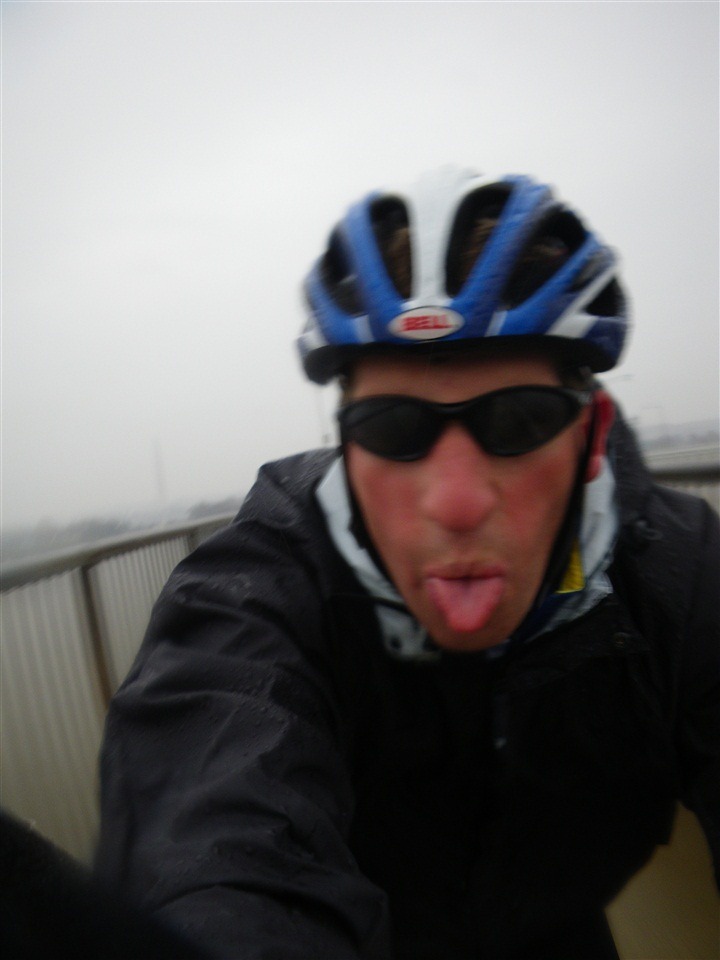 And then…I watched Mall Cop – I hadn't seen it yet, and the Netflix Instant streaming is pretty awesome on my new $99 Blu-Ray player.  Woot!  Ok…back to review writing…