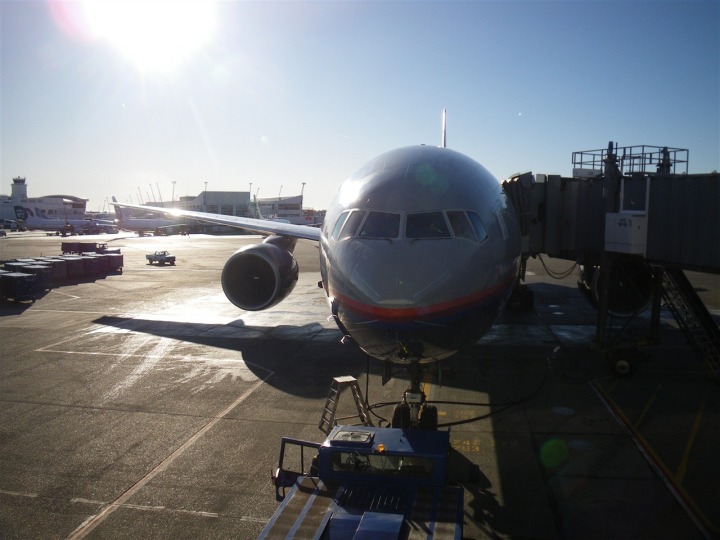 The first flight, on the first day.  Our trip started in Seattle just after noon where we jumped on a very empty United 777 headed nonstop to Tokyo.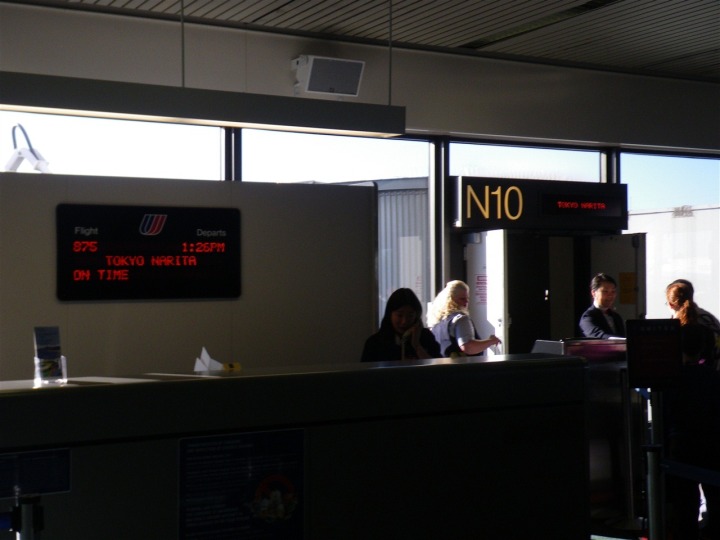 After departure we climbed out over Puget Sound under clear and sunny skies.  From there we crossed the Olympic Mountain range as we set a northwesterly heading and traced the coast of British Columbia and then Alaska.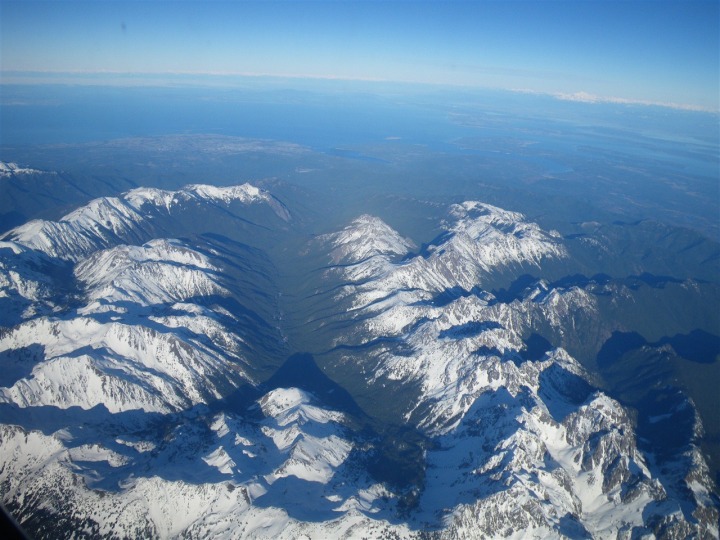 Along the way we were fed a Japanese menu of sushi (though a more Americanized steak option was available).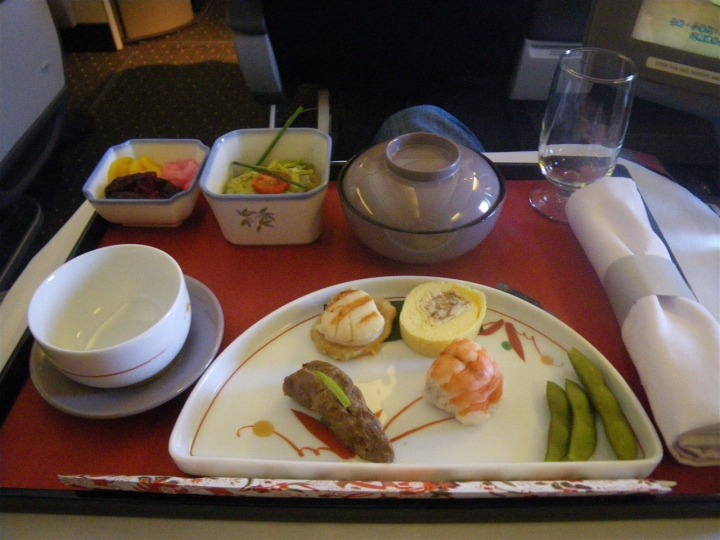 Due to the extremely favorable winds, we arrived over an 1hr and 20mins early – which meant we had a ton of extra time before our next flight.  Instead of sitting around inside the airport, we decided to do a quick shuffle outside and back in again – allowing us to attain the coveted extra stamp in the passport from Japan.  Here's the welcome sign just prior to customs: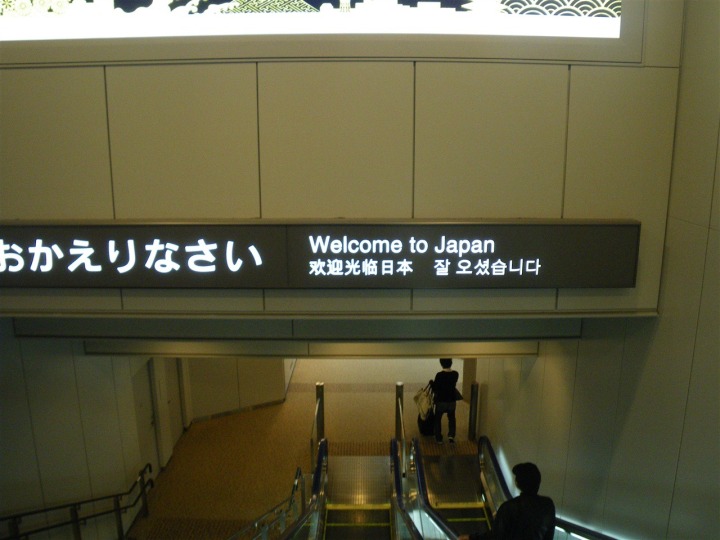 After finding our way outside, snapping a few pictures on the main departures drive, and heading back in, we went back through customs again…and saw the below: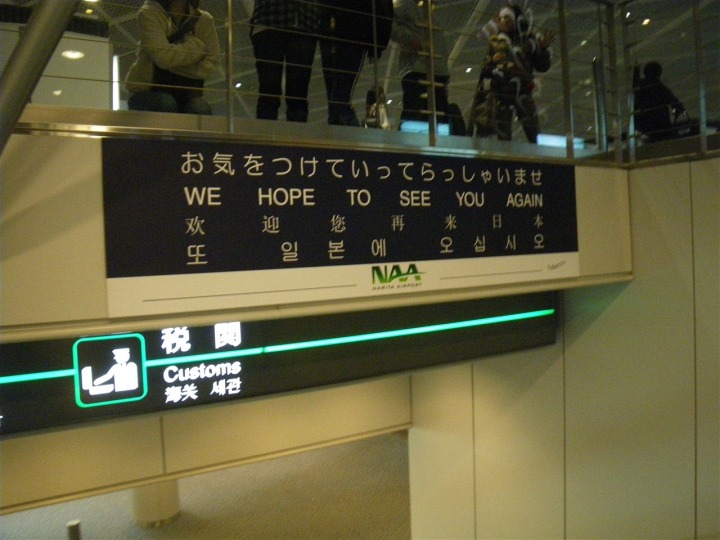 Speaking of interesting signs (and I promise you, we're seeing a ton of hilarious ones so far), check out this one near the bathrooms.  I'm trying to figure out what exactly the people in the lower left hand corner are doing.  Cause it looks pretty sketchy…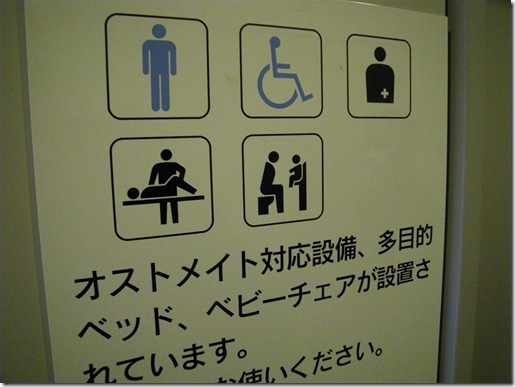 After crossing back airside while waiting for the next flight we picked up a few bites of sushi.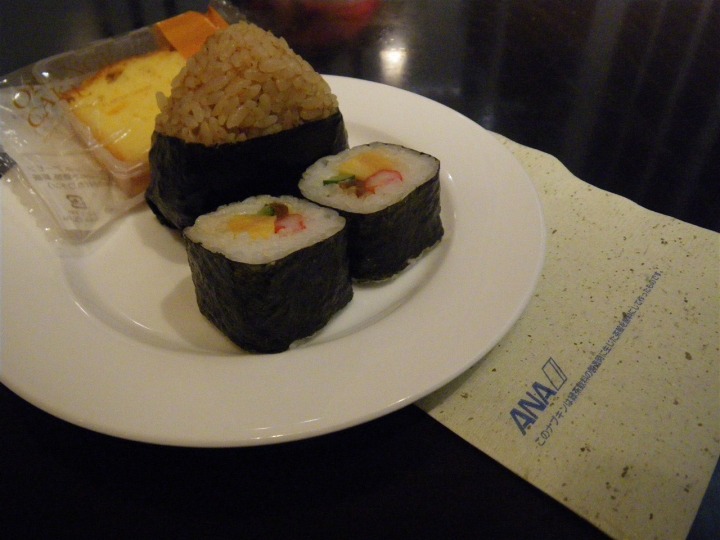 Around 7PM it was time to board yet another empty 777 to continue our westward trek.  I don't remember much after getting to my seat.  Sleepy time.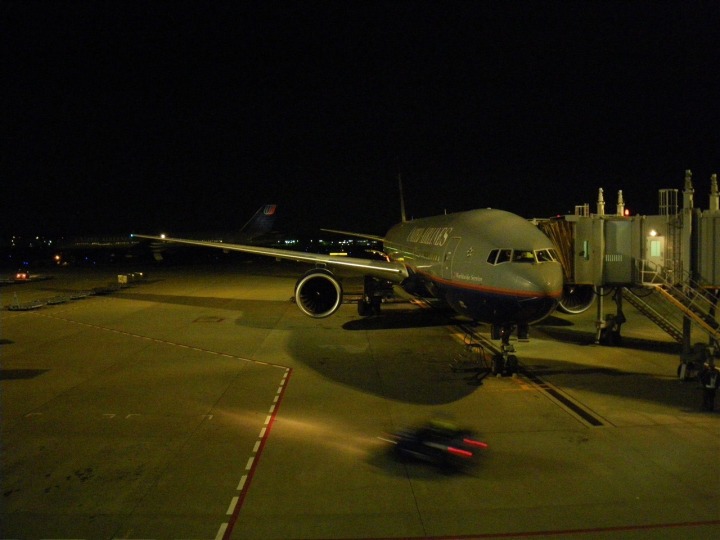 Three solid hours of sleep later (takeoff to landing), we arrived at our first official city on our trip itinerary – Beijing, China.
After going through the most efficient customs and immigration process I've ever seen in some 40+ countries, we quickly found ourselves a cab – though regrettably without a knowledgeable cab driver.  Thankfully with all those printed out confirmation sheets I did, it had the phone numbers of the hotel and he was able to call it and get everything straightened away.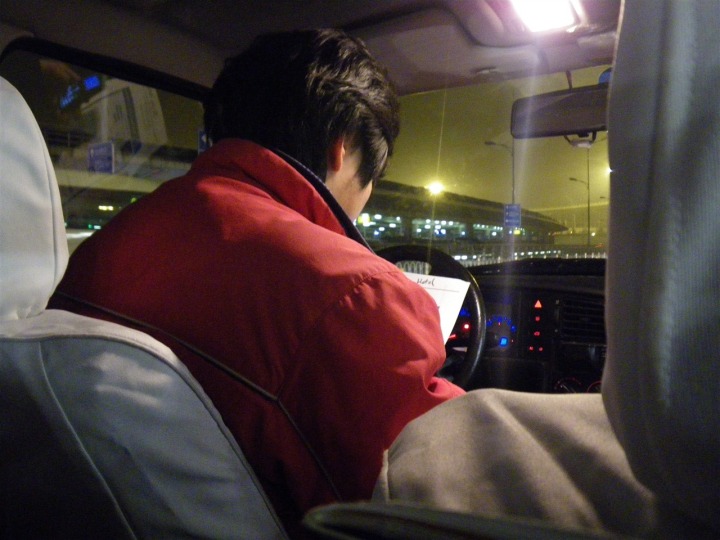 About 30 minutes later we arrived at the hotel – the Hilton Wangfujing (the first of many withdrawals from frequent flyer/stay accounts).  This brand new hotel was impressively swank.  We apparently got upgraded to a suite – check it out (the logo below is in powdered cocoa):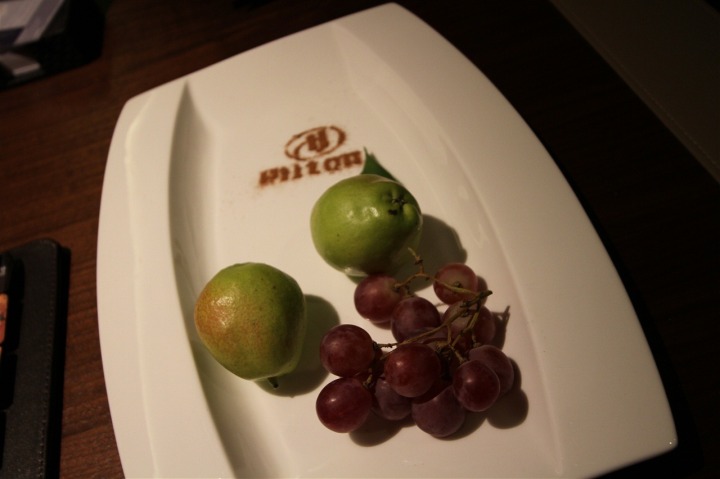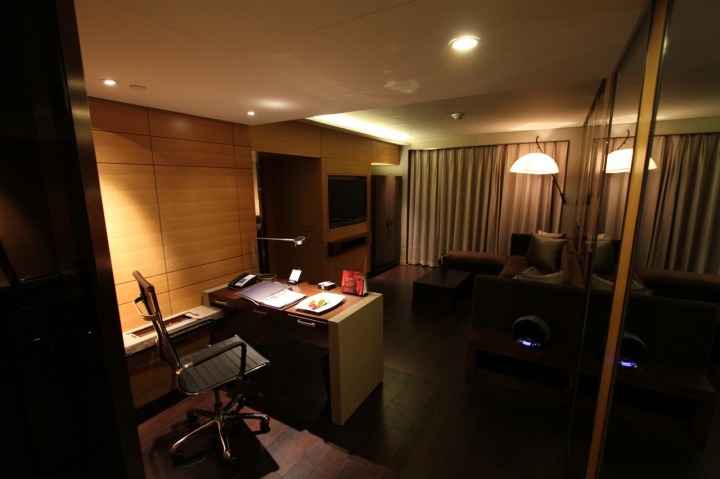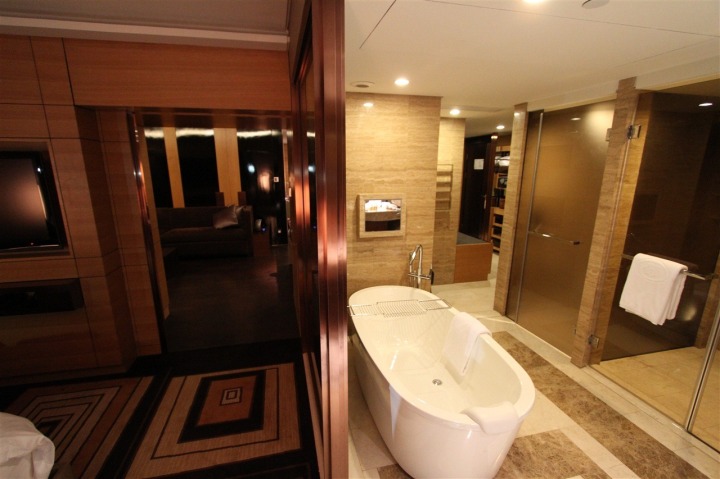 So with that, at midnight China time – it's time to head to bed.  We'll be up early in the morning to make the most of the 8 hours of daylight we'll have in Beijing before heading onwards to another country.  This was technically just a flight stopover.  I try and take advantage of the free stopovers allowed on international itineraries (up to 24 hours) – why not check out a city for a day?