Now that I'm back in DC I figured I'd post a bunch of interesting pictures that didn't make it into any particular previous post.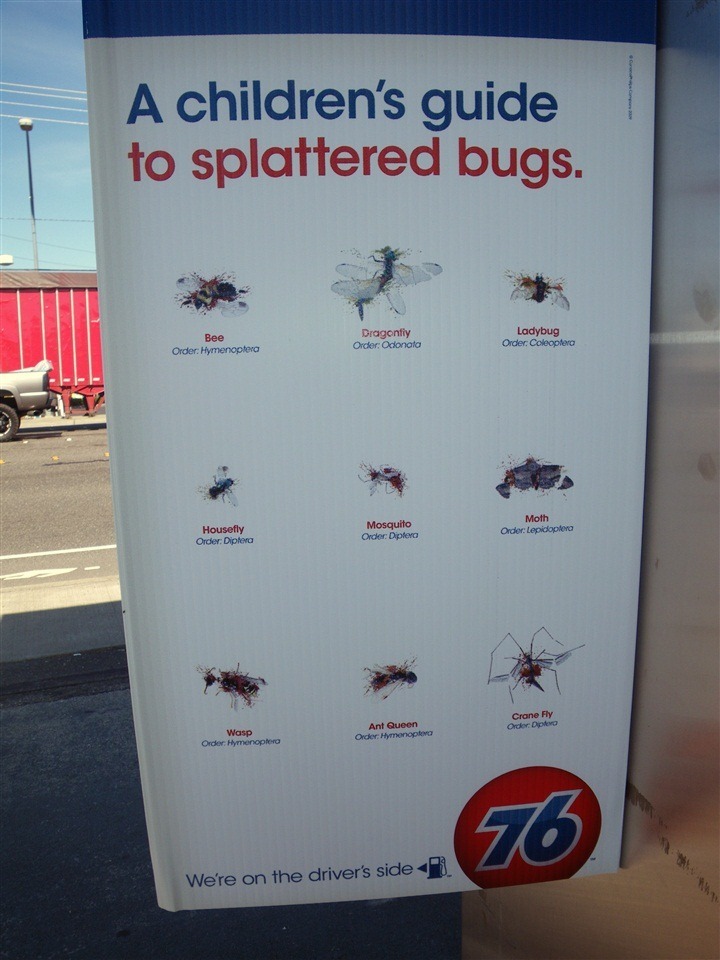 Above: On the drive up to Penticton at a gas station near the border
Below: Medals from the Kids 1K race (the 5K folks didn't get medals)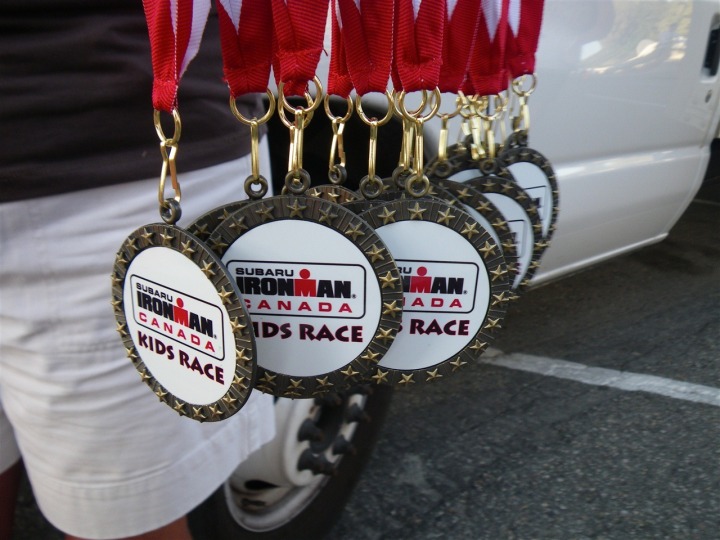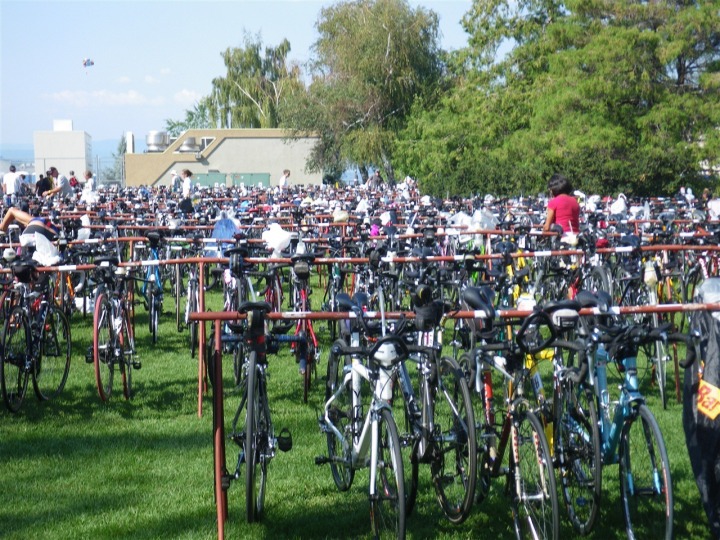 Above: Less than a third of all of the bikes at the event.
Below: No comment.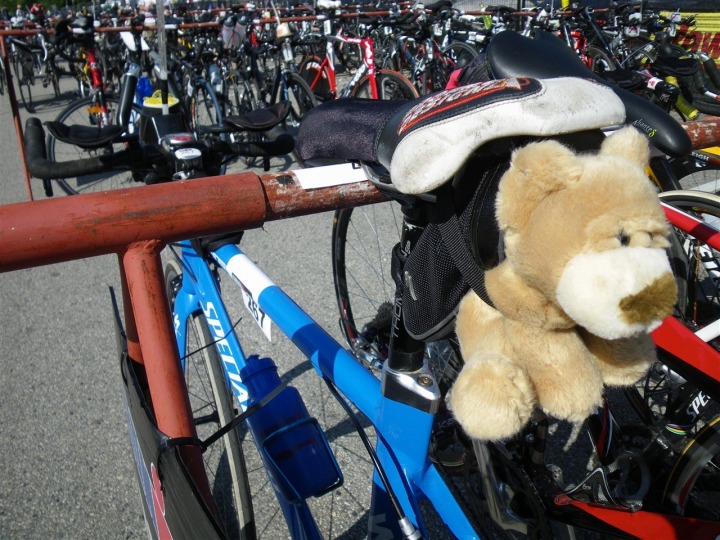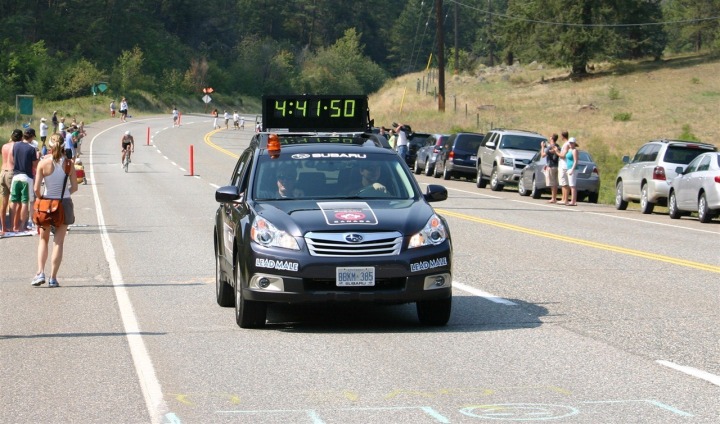 Above: The leader climbing up Yellow Lake. 
Below: One of the signs nearby Yellow Lake (A Schwarzenegger line in Predator)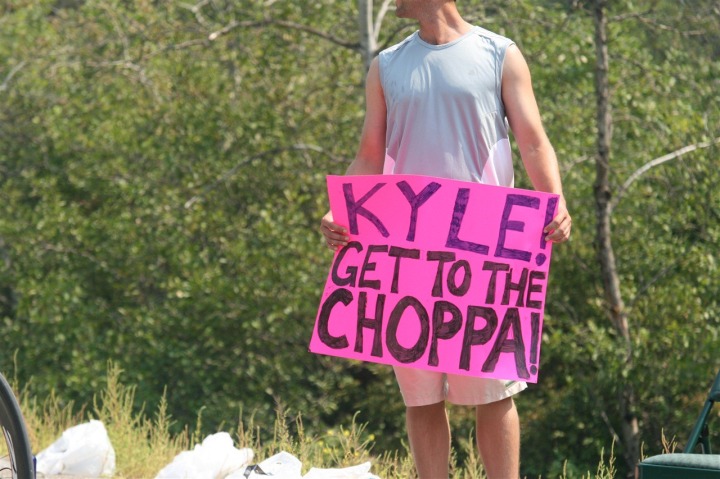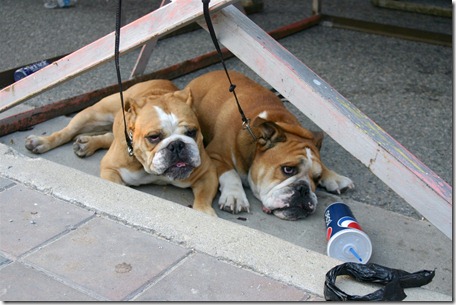 Above: They were hanging out below the stands…the right one must have downed too much Pepsi
Below: A pretty incredible shot my brother took at the finish line of the top females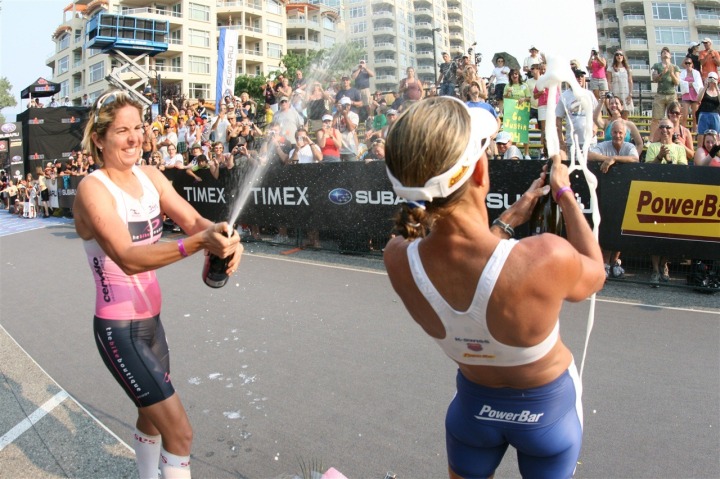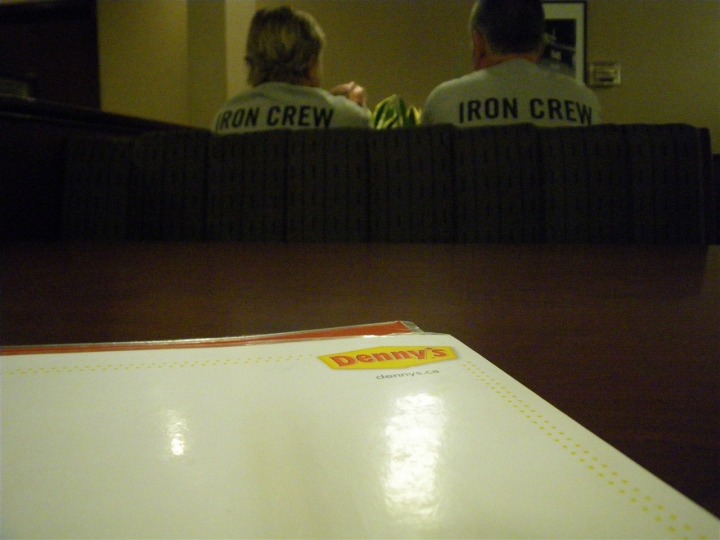 Above: Post-race at Denny's, with volunteers in the background.
Below: Just prior to midnight cheering in 79-year old Sister Madonna to the finish line.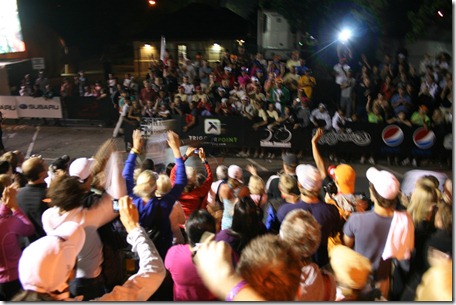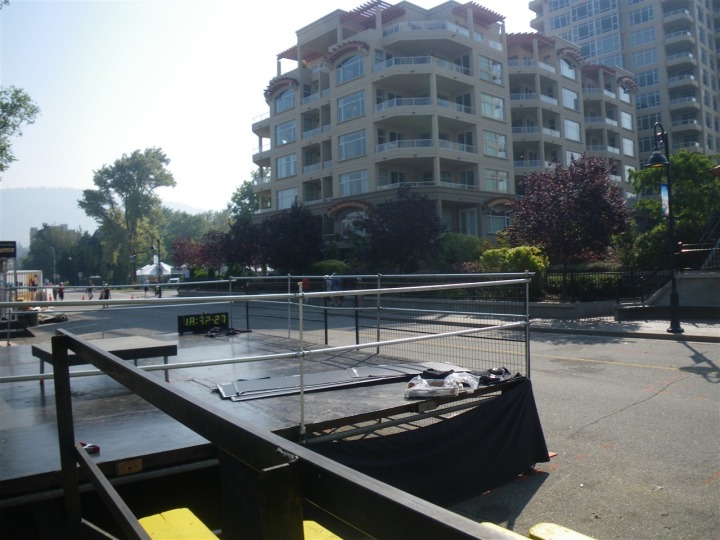 Above: The morning after, where the finish line proudly stood just 10 hours earlier.  Note the finish line clock time (stopped).
Below: I went for an open water swim two days later near my parents place in Seattle, to test out some 310XT features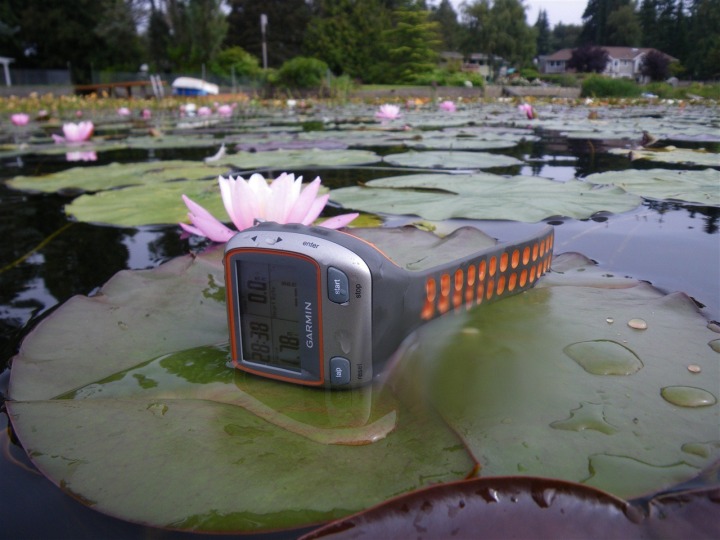 Above: Heading back to DC Wednesday evening
Below: The long push from the terminal to my car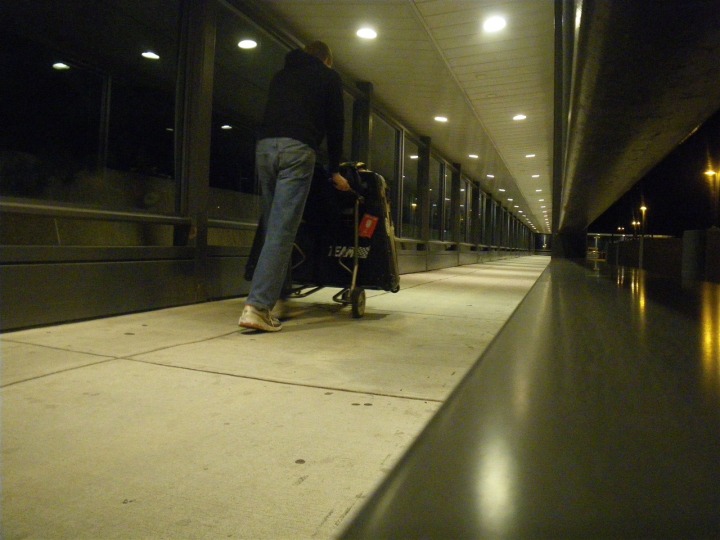 And now…back to normal. 🙂