Only in DC could 1cm of snow manage to cause pandemonium.  It took me just shy of two hours to get to Dulles this morning (it normally takes me 30 minutes).  However, at least I'm not the captain of our aircraft – as me and 120 of my closest friends are waiting for him to get here.  Apparently he's stuck (or was) on the beltway.  Doh.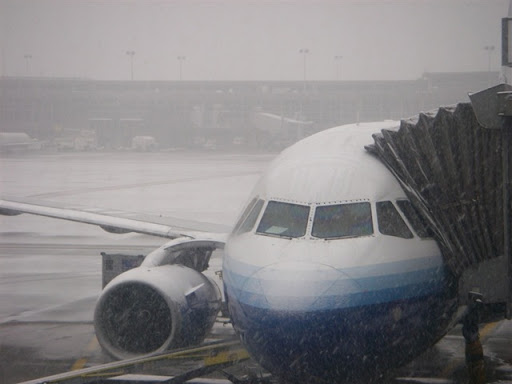 The only good news is that I got an awesome window seat look out over the airport – WITH a power outlet for my laptop.  At some point I'll likely have to cut my losses and instead jump on the nonstop to Seattle (as opposed to my current routing via Denver).  The only catch is that the longer I wait at Dulles the more hosed up the airport gets, so I'd rather leave sooner than later.
They should have exercise rooms at airports (with pools!) so in longer delays one could keep busy.  That would be nifty.