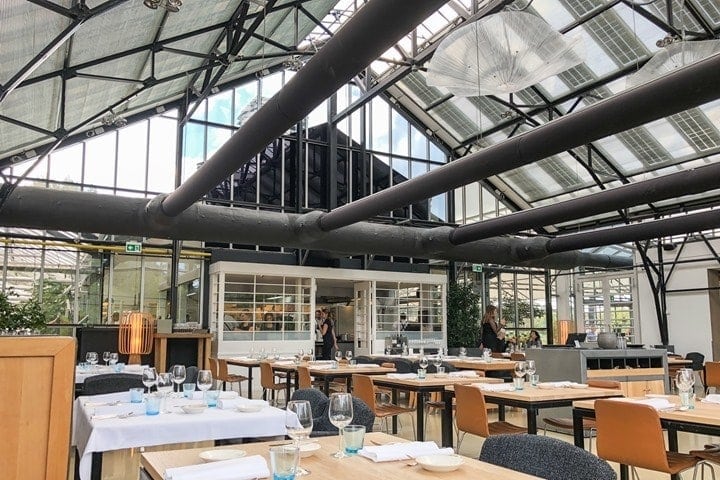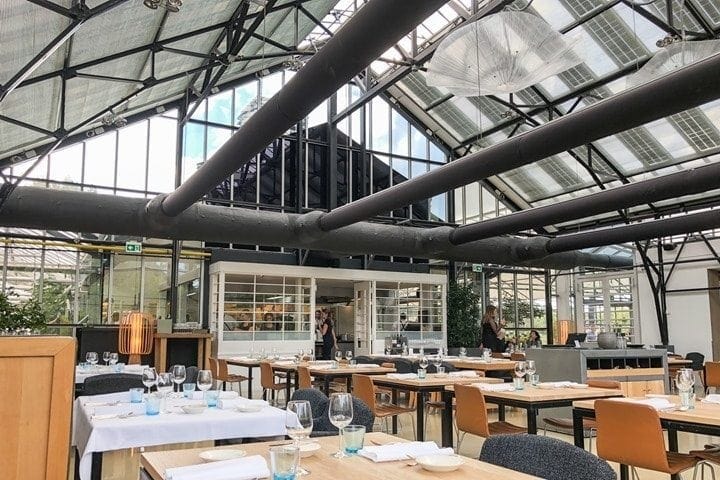 Hey there, this is The Girl writing to you about all the deliciousness our new city has to offer. Since moving to Amsterdam in 2018, many readers have emailed us asking for a new food list to go with our new city. It took us some time, and a lot of calories, but we now feel confident in starting a list of "known goods" for Amsterdam. This is not comprehensive, as we still have a lot of eating to do. But for now, here is a great starting point for some of the amazing fare that Amsterdam has to offer.
Bon Appetit!
** Things to note**
If you are traveling from out of town, but calling from a local phone. Skip the 31 part, but be sure there is a 0 starting your number. A local number should start with a 0 and have 10 numbers.
Most restaurants appreciate or require a reservation. Even on a week day. You might only make the reservation the day of the meal, but a phone call is always best. Or most restaurants have a reservation maker directly on their website.
Pretty much everyone in Amsterdam who is working in the service industry speaks English. So don't fret, but remember you are in a foreign country, so it is always appreciated and very polite to ask if they speak English and (when they say "yes of course"), you can just say a pleasant thank you. This certainly isn't a bad way to start off your evening!
As always, if you know something we don't, especially involving food, please give us a heads up, as we are always looking for more good food!
Breakfast/ Lunch: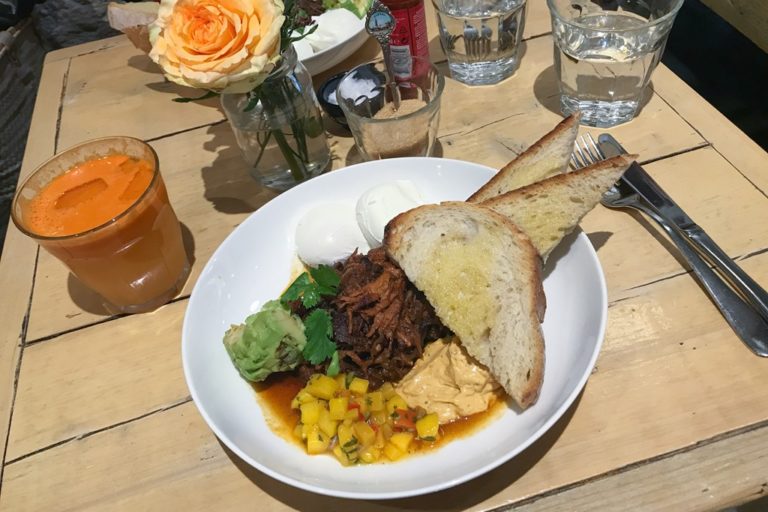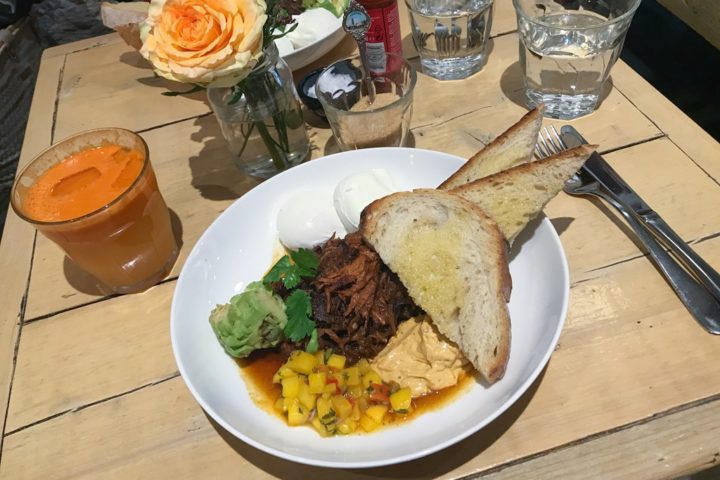 Bakers and Roasters – This restaurant is super delicious and the place to get a big serving of goodness to fuel your day exploring Amsterdam. Breakfast, lunch, brunch, coffee, and beautiful cakes and pies can all be found here! Even try one of their "boozey" drinks. Personally I would recommend avoiding this spot on the weekends as you can spend a hefty amount of time in the queue, but if that doesn't bother you, dig in for the weekend brunch!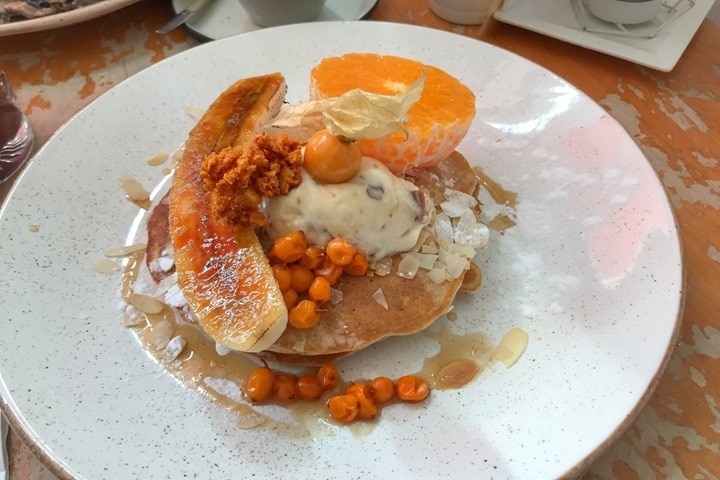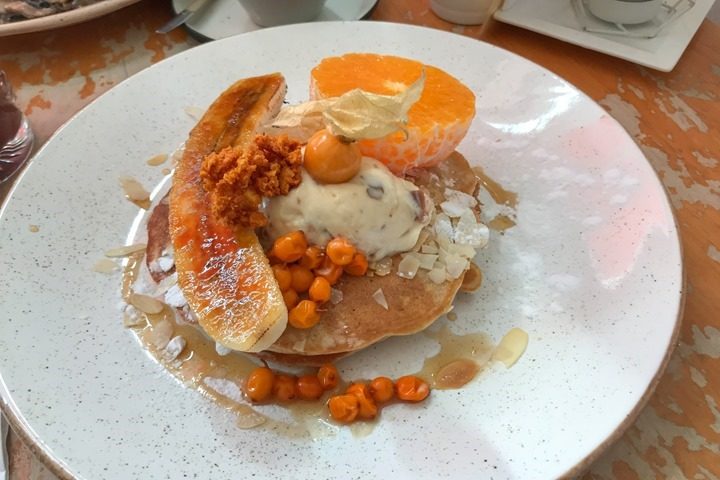 Dignita – Much like the breakfast stop listed above, this restaurant never disappoints. Amazing food. All. Of. The. Time! Breakfast, lunch, brunch, coffee, and more. This restaurant is just off of Vondelpark, so it's a great spot to stop after exploring that part, or the inverse to start your day. Dignita is just off of the Tram Line 2, which runs directly from central station, so you can scoot right there without even busting a sweat.
FoodHallen: So this is a super interesting concept of food gathering. The building is a retired tram depot that they renovated to house a variety of top-notch food stalls. The entire place is designed around street food styled stalls offering a huge variety of dining options. I'd venture there are 25+ stalls? And believe me, if their food is not up to par, the vendor won't last long. So if you see there is a stall with a line, take it from the locals, and eat there too!
We have sampled 5-6 stalls now, and while nothing has disappointed, it is now the place I go to get my taco fix. Just tacos all of the time! This should not however discourage you from sampling around for yourself.
FoodHallen is open at 11am until late.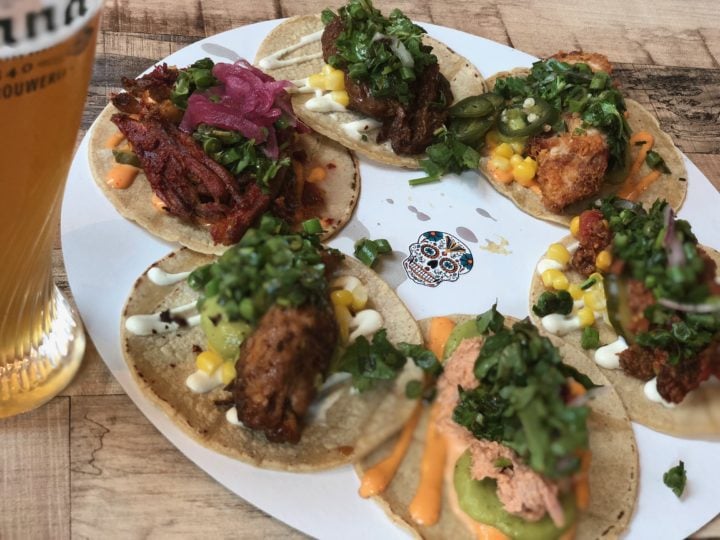 Dinner:
At the moment you might feel that our restaurant recommendations list is a bit light. The problem is, we are now accustomed to phenomenal food (at every price range) after having lived in Paris for over 5 years. We have started to assess our dinners "bang for your buck", quality of food, direction of the flavors, food plating, and even dinner service really seriously.
I certainly wouldn't say we are "food snobs", because we love all sorts of food, but we don't like to recommend restaurants lightly. Especially if our recommendation is for your only dinner experience here in Amsterdam! I hope we add to this list quickly, as it means we have found amazing dinner options, but for the moment these are our top 3!
Restaurant de Kas: Restaurant de Kas is one of the highest quality restaurants we have eaten at. They have purchased and restored an old greenhouse from the 1920's and created a restaurant within that is almost as beautiful as their food. With part of the building continuing to operate as the restaurant's (partial) produce supplier, the other half is the seating area with an open view of the kitchen. The chef creates a set menu per harvest season, and creates the most interesting dishes from seasonal veggies, paired with the appropriate protein. I love this place.
I would be amiss not to mention that while the service staff is very well trained, the pace of the meal can be very slow. 2+ hours for lunch, for example, is not uncommon. So this is certainly not a dine and dash sort of stop. Check out their website for a reservation, you might need to book well in advance depending on the size of your party and day of the week. Also, don't hesitate to compromise for a lunch seating as well… basically half price dinner!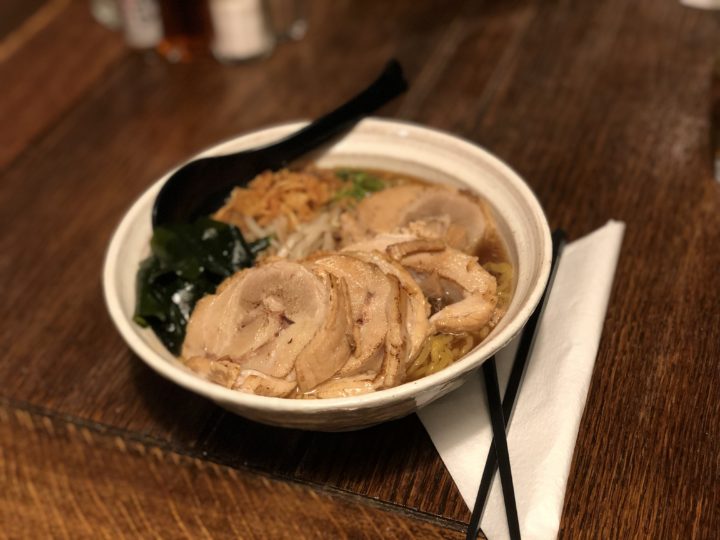 Sapporo Ramen: We thought we had nailed down the best ramen we would ever eat in Europe at our ramen joint in Paris… but. We have found yet another over the top delicious ramen resto here in Amsterdam. Seating is limited. It isn't fancy. It's just Really. Damn. Good. Trust us! Eat ramen!
Ron Gastro pub: Somehow we managed to spend an entire evening here without a single photo? I imagine it had to do with it being outside summer dining, the light had faded, and we knew we wouldn't get a pretty picture. This is not to be mistaken as "not food photo worthy", the food was spot on. We happened upon this spot sort of randomly, and early into our Amsterdam adventures. It wasn't until after we went home and poked around on their website that we realized it was actually a Michelin 1-Star. Personally, I don't see how this place is comparable to any 1-Star restaurants that we frequented in Paris, I think that maybe Paris is an outlier? The food was served as high-end bar-food met tapas, and we really enjoyed it. The wine selection was great, the atmosphere was even better, and the quality of the food is consistently "top". Definitely a great spot for either a happy hour with extended meal, or a sit down kind of night. Can't go wrong with this restaurant, but don't set your expectations to that of a Paris 1-star restaurant either. Reservations can be made online.
***
That's it for the food. If you think we have absolutely missed a restaurant that is worth writing about, please send us your recommendations! I will continue to keep updating and revising the list as we find new favorites and retire old ones.
Thanks for reading!
~The Girl (and DCR)