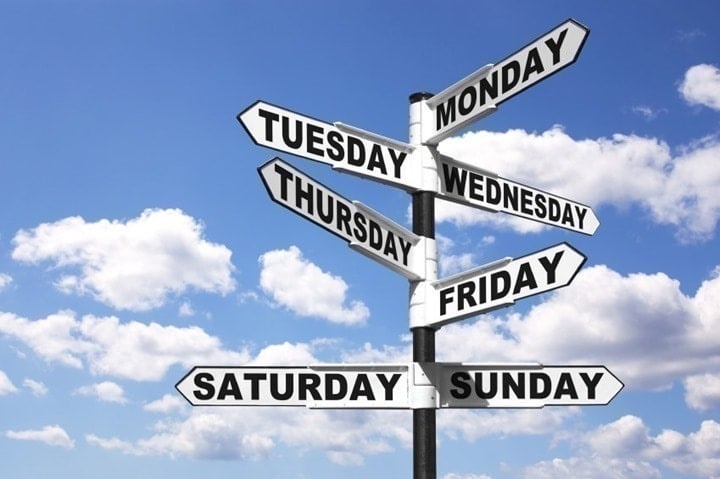 The Week in Review is a collection of both all the goodness I've written during the past week around the internet, as well as a small pile of links I found interesting – generally endurance sports related. I've often wondered what to do with all of the coolness that people write, and while I share a lot of it on Twitter and Facebook, this is a better forum for sending it on to y'all. Most times these different streams don't overlap, so be on the lookout at all these places for good stuff!
So with that, let's get into the action!
DCR Posts in the Past Week:
Here's all the latest on the site:
Monday: Apple Significantly Changes Apple Watch Running Power In Latest Beta
Tuesday: Garmin Forerunner 265/265S: The Complete Beginners Guide
Wednesday: Fitbit Makes Some Premium Subscription Features Free
Friday: Tech Tidbits: Supersapiens DQ for Pro Cyclist, Wahoo/Zwift Court Update, and COROS 1-on-1 Coaching
YouTube Videos This Past Week:
Here's what hit the tubes over on the You of Tube, definitely don't forget to subscribe there to get notified of videos the second they hit!
Sports Tech Deals:
Just a heads up for those US folks, REI is having their semi-annual 20% off coupon deal. Basically, you can take 20% off most things. That excludes "items with GPS technology", and a few other categories – but does allow for things like power meters, Garmin Varia radar, and more. Use the link below and it helps the site:
A few other things have popped up this week to add to the pile, so here's a quick mention:
There are no deals currently.
Stuff I Found Interesting around the Interwebs:
Here's a not-so-small smattering of all the random things that I stumbled on while doing my civic duty to find the end of the Internet:
1) Is Polar considering going back to Wear OS? It seems as if that's in the cards. Their CEO recently gave an interview with Wearable where they hint at it. I reached out to Polar, asking a few more questions about the topic. I got back a longer variant of 'no comment/hang tight'. Ultimately, I think this would be a brilliant move for Polar. First, as their own CEO noted in that article, the previous Polar M600 was a bit ahead of its time. Sorta. WearOS just wasn't ready then, and when it launched, neither was Polar. It lacked many of the features found on their own watches, for example, it didn't support cycling sensors. If Polar does this again, they really need to go all-in. It needs to at least have the features of the Polar Pacer Pro. If it does that, then they've instantly got a hit on their hands. Also, note that while Google/Samsung restrict their own Wear OS 3 watches to Android, there are actually plenty of non-Google/Samsung out there that are compatible with both iOS and Android.
Anyways, as I've said many times, I think for Polar and Suunto, going to WearOS makes a ton of sense for at least one of their watch lines. Suunto last did so with the Suunto 7, which was a good first step – but was heavily limited by the WearOS hardware platform limitations of the time – as well as limited a bit by what Suunto wanted to roll out at first. The good news is I think we're past both of those limitations/concerns if they were to launch new offerings on the latest gen Wear OS platform.
2) Pro Cycling's TV Moto Mess: A look at the impact of TV motos on pro cycling. Also, one of the first pieces from the new Escape Collective site – which is basically where all the best CyclingTips folks ended up/created when Outside effectively killed CyclingTips.
3) Whoop revamps UI: In the unlikely event you're a Whoop user and didn't notice, Whoop has significantly revamped their user interface. I don't mind it, but I don't entirely love it either. It might take some getting used to. The previous homescreen was a giant waste of empty space, but the new one inversely feels really cluttered text-wise  – with a lack of focus on where I should be looking. I think just a bit of UI text sizing on the main recovery/strain scores would help significantly. Here's what mine looked like the other day, and then as you scroll down.
4) Oura Ring adds Chronotype Sleep Rhythms: Not to be outdone with new features from Whoop, Oura also did the same this past week.
5) Garmin says Netherlands gets best sleep scores: Garmin has posted a bunch of sleep stats on countries/genders/etc by sleep stuffs. Apparently my current country has the highest sleep scores. I promise you, it's not me. That said, having normal marathon race start times at 10-11AM is probably an indicator that people here really like their sleep.
6) Casio launches the Casio G-Shock GBD-H2000 powered by Polar metrics: I don't have one of these yet. I might buy one, we'll see. The watch has a slate of Polar algorithms powering it, specifically: Nightly Recharge, Sleep Plus Stages, HR Zones, Serene Breathing Exercises, Training Load Pro, Running Index, and Energy Scores. As I said, while I don't have one yet, I have heard from those that I trust that do have one, that the watch itself is making some nice progress over previous Casio units – including the Polar metrics onboard. However, as was also previously the case, the app is currently a proper dumpster fire. You can't export to anything yet, including even Strava. Which is why I'm not bothering with it at the moment. If I can't get data out, I can't really do any review on it. Still, I am excited to see how the Polar pieces work on this watch, once Casio sorts out the app side.
7) Peloton says they've got technical sidestep for import ban: For those not keeping track, somehow Peloton managed to get sued by Dish Network – yes, the satellite peoples – over streaming video. As always, welcome to the US patent system. In any case, as a result they got slapped with an upcoming import ban, which would impact their ability to import bikes into the US to sell. However, Peloton says they've got an alternative video streaming tech that they're going to roll-out.
—
With that, thanks for reading!