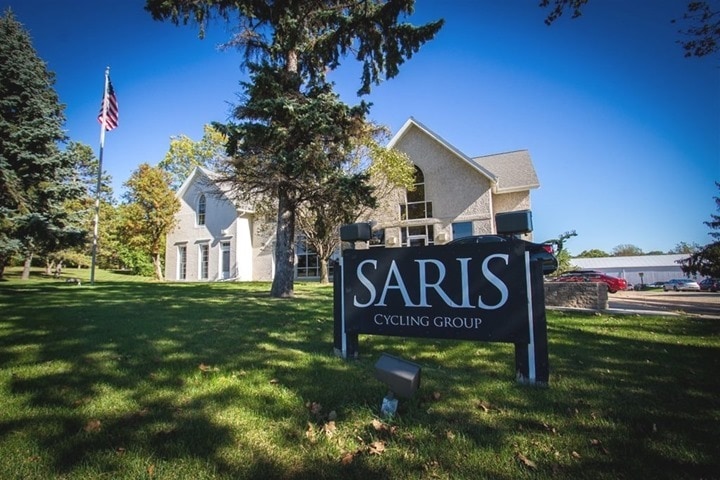 Saris has announced they've been acquired by C+A Global, a company you've probably never heard of. As you may remember from earlier this past summer, Saris found itself in  court, and selected to sell itself as part of a fast-track process offered to companies within the state of Wisconsin. While there seemed to be a number of options within the greater cycling community, the company that ultimately ended up acquiring Saris is C+A Global, which is a bit of a brand holding group.
They have some entire companies in their portfolio, while simply holding licensing rights for others. For example, C+A Global outright owns the entirety of Ritz Camera. Though, there are only actually two Ritz Camera store locations remaining according to their website (for a brand that was once in seemingly every mall in America). Meanwhile, on the licensing front, they license the Kodak brand for a handful of photo printer related products. And of course, they also outright own Sky Mall, everyone's favorite in-flight magazine. In general, the catalog of entities that C+A owns is mostly companies or brands on the decline.
Still, C+A says that's their jam – reviving companies that need a turnaround story. Here's the full press release:
"Madison, WI – C+A Global, a leading worldwide manufacturer and online retailer of consumer products and electronics, alongside its sister company, Saris Equipment, LLC, finalized the acquisition of Saris, along-time manufacturer of world-class bike racks, bike trainers, bike storage racks, as well as public bike systems and infrastructure. By leveraging its impressive manufacturing and sales background, C+A Global plans to breathe new life into the Wisconsin-based brand, starting with updating product lines. Headquartered in Edison, NJ, C+A Global has proven experience purchasing and redeveloping manufacturing companies, most notably Zink Technologies, the innovative company behind ZINK Zero- Ink® photo paper. Acquired seven years ago, Zink has grown exponentially, successfully partnering with some of the largest names in the photography industry under C+A Global's leadership, including HP, Kodak, and Canon.

"We are thrilled to add Saris to our always-expanding portfolio of brands," said Chaim Piekarski, CEO of C+A Global. "C+A Global is perfectly positioned to build on this brand based on our successful experience of understanding and selling products that consumers want. Re-energizing Saris and maintaining its relationships are our highest priority and we're looking forward to having Saris successfully operating with fresh product lines as soon as possible." In addition to acquisitions, C+A Global focuses on the design, manufacturing, and sale of a wide variety of consumer products. Its manufacturing expertise and endless ability to meet consumer demand have led to great success in developing diverse product lines featuring highly rated and reviewed brands like Kodak photo printers, Ivation dehumidifiers, Lyxpro audio equipment, Sunny & Fun outdoor toys, ArfPets products, and more. This breadth of innovative products has given C+A Global a significant presence on direct-to-consumer third-party sales platforms such as Amazon, Walmart, Target, Wayfair, and Chewy. By purchasing Saris, C+A Global enters another established category with a loyal customer base.

Saris strives to serve every rider by making cycling accessible and ensuring consumers can ride their bikes whenever and wherever they want. The brand will continue to bring bike accessories to consumers and communities throughout the world through its retailers, specialty bike dealers, third-party ecommerce platforms, and its own website, www.saris.com."
I'd been following the court filings over the summer and had seen the September 23rd, 2022 motion on the docket, which included representatives for both C+A Global, as well as another company – Arcana Power Sports, which makes fitness equipment. Turns out C+A won.
Honestly, I've got no idea where this goes from here, and what it means for consumers. Obviously, in the press release, they note:
"Re-energizing Saris and maintaining its relationships are our highest priority and we're looking forward to having Saris successfully operating with fresh product lines as soon as possible."
But it's realistically hard to know what that means. However, Saris has confirmed separately that all employees are being retained, and all manufacturing in Madison, WI is also being retained. Further, all product lines are being retained. All of which is good news.
There are of course many brands that simply have corporate parents that don't align perfectly on paper to the product at hand. And that's perfectly fine. I'm less concerned that C+A doesn't seem to have much experience in this sector, and more concerned that the portfolio of brands that are outlined on their website don't exactly inspire confidence in the turnaround story department.
On the flip side, this result is certainly better than the company being shut down, and then the assets simply being piecemeal sold off. So at least for the present, existing Saris customers can continue to see Saris operate as normal, and the company plans "fresh product lines" soon in our living rooms, vehicles, or bike parking spots.
I suspect this is a story that's gonna take a year or two before we know how the next chapter goes.