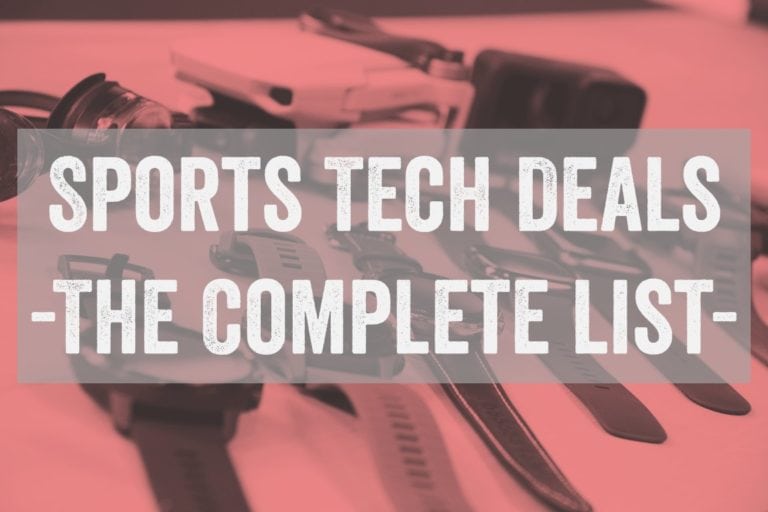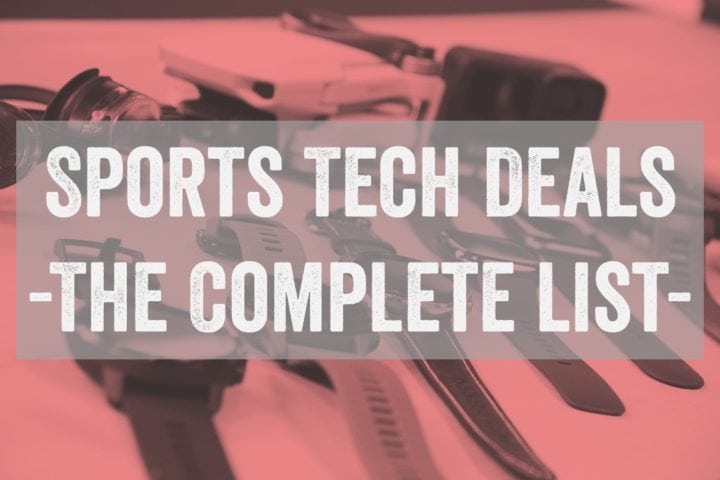 As you may have heard, Amazon is running a so-called "Early Access Sale" with Black Friday-like sale prices on October 11th and 12th. I've rounded up the best sports technology-related sales, or just sales on things that I like/use a fair bit. I'll keep adding to this over the course of the two days, so keep checking back.
Note that this sale does require Amazon Prime Membership. Also, more importantly, you can find far more non-sports tech deals here:

Thus far looking at the available items and prices, I'd say we're seeing prices pretty close to what we see on Black Friday (if not matching it), though, not quite the breadth of items we'd see on Black Friday. That makes some sense, given that companies know consumers are mostly on the lookout for big-ticket Black Friday deals, and may still wait till then.
If you know of a sports tech deal (gadget-focused), feel free to drop a note in the comments or in the contact form. As long as it's not spam-like, I'm more than happy to share it out! 🙂
Watches & Wearables:
This covers anything you can wear that's watch-like or activity band-like, including sensors.  Generally speaking, you'll mostly find deals here that are on things I've written about in the past.  So you won't find a deal on some random non-sports tech watch here, or on socks.  Unless the socks have some crazy sensor or something in them.
There are no deals currently.
Cycling Gear & Trainers:
Got a bike? Then this section is for you.  Everything from bike computers to bike lights to trainers, it's all here.  I won't generally be adding things like brake cables or bike seats here, but if I find a good deal on a cassette to stack on that new direct drive trainer you just bought, I'll probably list it here.
There are no deals currently.
Action Cameras & Drones:
Wanna record it?  No better way than an action camera.  Anything that's action camera-related or drone-related you'll find here.  That's especially true of action camera mounts, which are often found for great deals around the holidays.  Same goes with drone and drone accessories.  Usually a great time to pick up an extra battery or extra props.
There are no deals currently.
Other Sports & Fitness:
Anything else that's sports and fitness-related that I think is interesting will be here.  It may not be super techy – but it's stuff that most readers will be using in pursuit of their running/cycling/swimming/hiking/whatever.
There are no deals currently.
DCR Random Gadget List:
This is basically the mostly totally unrelated gadgets and things I think are cool deals that I've likely bought one or five of (you can never have too many, right)?  Some of it's probably photography stuff.  Some of it's random stuff like chargers and battery packs that I use daily, fun camera gear I use to make videos like sliders and turntables, and well…just random things you'll find around the DCR Cave.  It's all random…but it's all awesome randomness!
There are no deals currently.
I'll continue to add deals as I find them.
With that – thanks for reading, and for supporting the site via the links above. As an Amazon Associate, I earn from qualifying purchases. Have a great weekend!