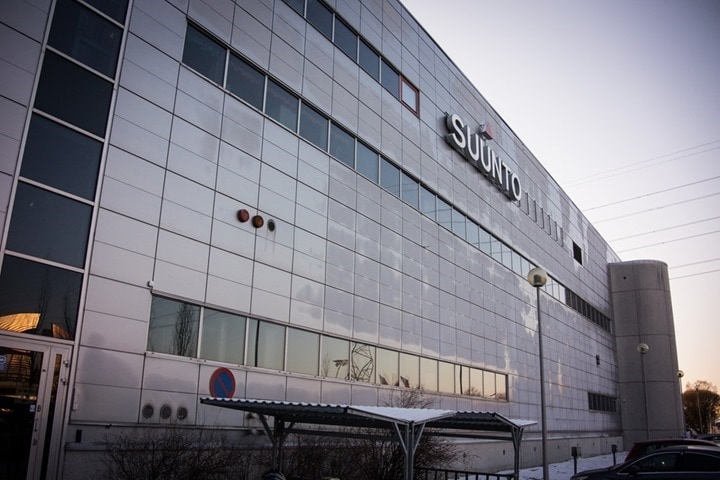 Suunto announced yesterday that they've been sold away from the Amer Sports group, to Liesheng, a Chinese tech-focused brand that also owns/makes the Haylou brand (audio devices). However, I say 'again', because Suunto has long been part of the Amer Group (which includes brands like Salomon, ENVE, Atomic, Wilson, and others). However, Amer Sports was sold in December 2018 to ANTA Sports, a different Chinese conglomerate. This time though, Amer is selling off just the Suunto portion to their new buyers. The financial terms of the sale were not disclosed, however, the rumor and leaks of this occurring pre-announcement were strong.
Suunto says the paperwork "is signed" and that they'll be completing the transaction in the first half of 2022.
What It Means To You:
Suunto issued a statement outlining what this means for consumers, and according to them, it's…well…nothing. In the most brutally Finnish honest way possible, they simply outline that absolutely nothing is changing because everything is gonna stay the same. Here's a quote from Suunto President, Heikki Norta :
"For you as a fan, community member and user of Suunto this change is actually not a change at all. Suunto brand and our products and digital services, watch update frequency, data protection practices, customer support and service – all of these and more continue normally."
They go on to note that operations will remain in Finland, where Suunto has virtually all of their staff (even today, under Amer/ANTA). Virtually all Suunto production also occurs in Finland, in fact, even the Suunto 3 was pulled back to Finland from China manufacturing two years ago. It was really one of the first products that Suunto had outsourced beyond their Finnish headquarters and manufacturing facilities. As part of the manufacturing transition back to Finland, it underwent a subtle name tweak from 'Suunto 3 Fitness' to 'Suunto 3'.
Here's the relevant snippet on retaining operations in Finland:
"We stay committed and focused on developing our high-end products, inspiring adventurous lifestyle and on protecting our playground. Liesheng has indicated that Suunto will continue to run its operations from Vantaa, Finland."
Longer-term, the press release is light on details. I'm not entirely sure how to translate/read 'broaden our shoulders', but hey, acquisition and mergers press releases are known for buzzwords that are little more than jargon.
"In the long run, partnering with our new owners will broaden our shoulders in the continued development of new fit-for-purpose products for the outdoor enthusiasts"
So what does this mean for Suunto and consumers? Honestly, I wouldn't expect much good out of it. Had there been intent to use an influx of cash for expanded development of products, services, or platforms – the press release would have said that (because that's what you do in acquisition press releases – you promise the world). Since we didn't even get that, I've gotta assume there won't be an influx of new resources.
And of course, that's a challenge for Suunto. It's well known across the industry, or simply Suunto's public records, that Suunto has struggled significantly the last two years financially, going so far as to furlough staff for months at a time to save cash. This, at a time when most sports tech companies are actually accelerating their staffing and investments. Arguably, it's never been a better time to be a sports tech/fitness company (in terms of interest).
How Suunto Should Go Forward:
Setting aside the dive computer operations, Suunto essentially has three core watch product ranges:
High end: Suunto 9 series
Middle tier: Suunto 5 & Suunto 7 Wear OS watches
Budget end: Suunto 3 series
As I've said before, I don't think Suunto can meaningfully compete anymore at either the high end or the budget end. We only need to look at their competitors to see that. At their own admission during my discussions with them, they aren't going to try and compete with Garmin and its Fenix series. They simply can't. Not on features, and certainly not on accuracy anymore. Even competing with COROS & Polar is virtually impossible for Suunto in their Suunto 9 Peak series. In virtually every category, except perhaps navigation (and even that landscape is already changing with COROS having maps now), they're significantly behind.
Meanwhile, at the low-end, it's near impossible to compete with like-priced watches from Samsung and Apple that cater better to the very casual fitness realm. And if someone is more serious, both Polar and Garmin also offer similarly priced offerings that have far better screens and better apps/data.
However, there are two units that Suunto can compete well in the marketplace with. The first is the Suunto 7 Wear OS watch. Sure, battery life is the usual non-optimal Wear OS scenario, but frankly, Wear OS people know that. Instead, Suunto needs to port as much of their higher-end sports features into the Suunto 7, and make that the defacto sports watch for people that want a more vibrant 'smartwatch' experience (e.g. offline music, contactless payments, all the Wear OS apps, etc…).
The second is the Suunto 5, which actually sits reasonably well as a budget triathlon watch. Or, a budget multisport watch. I think they could take a page from COROS's playbook on price undercutting (see the Pace 2), and stash a barometric altimeter in the Suunto 5 series, and easily undercut a lot of their competitors in terms of a small form factor watch that has a ton of features and is still very reasonably priced. Sure, the screen continues to be a bummer, but hey – can't win them all.
Ultimately though, being competitive in the market takes either money, or highly talented engineers that do more with less. Further, it takes leadership to focus on the right things that one can still be competitive in. I'm hoping Suunto, along with their new owners, can sort it out. The world is always a better place with more competitors and more consumer options.
With that – thanks for reading!