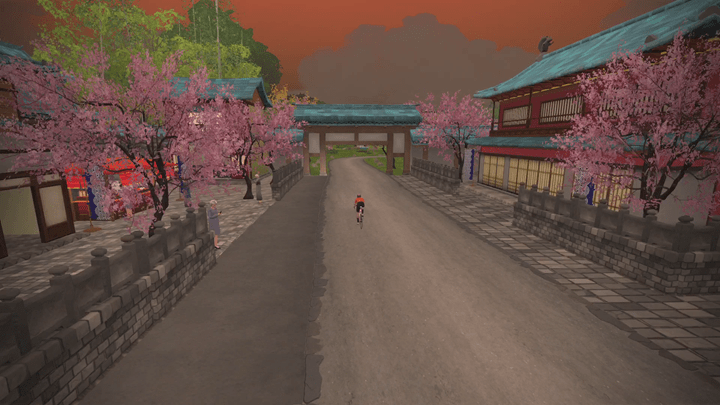 Zwift has released a new land, called the Makuri Islands, and the first section in that is the Yumezi map, which includes 27.6km/17.1mi of roads on it. However, unlike UCI or real-life-based event maps such as Yorkshire or Richmond, this one is built as the foundation for a new world that Zwift says will likely someday rival Watopia in size and scale. However, Zwift was careful to note this isn't a replacement for Watopia, and that Watopia isn't going anywhere.
Zwift says Yumezi is "inspired by Japanese culture", though as close as that may be to the upcoming Olympics in Japan, you'll find no Olympic tie-in or Olympic route maps here. Nor Mt. Fuji. For that you'll have to keep churning the rumor mill. Instead, these islands feature cherry blossom trees, bamboo forests, ginkgo forests, and plenty of temples. Oh, and lots of waterfalls and wolves. Even a rice field or two. After riding it, I'd argue it's Zwift's most scenic world they've created to date. Even if it's not the biggest one (yet).
I've had a chance to put some miles on the Yumezi map, covering most of the roads over the course of roughly an hour during a first ride. In fact, you can simply hit the 'Play' button up above for my entire walk-through where I cover all the cycling and running routes, as well as plenty of vignettes from across the map during my ride-through. Also, I even manage to tie-in a decade-old cycling story about trying to outrun large-teethed animals in the Middle East, much like those scattered across the initial Makuri Islands implementation.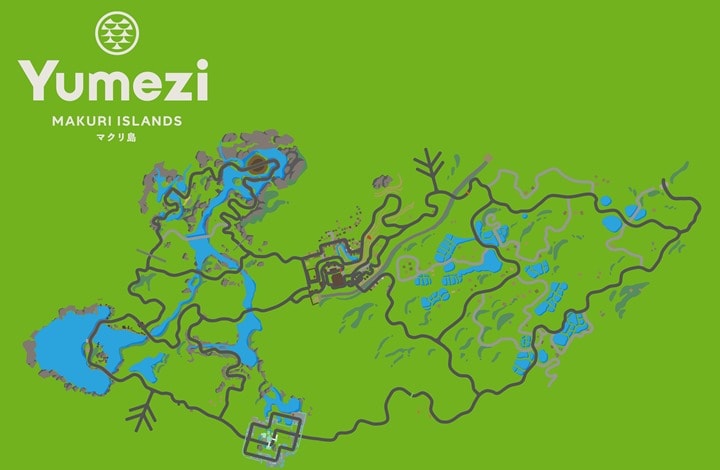 Now, the map officially goes live into rotation at 12AM US Eastern time on May 20th (0600 CET on May 20th in Europe). So depending on exactly when you read this you'll either need to wait a bit for it to show up in the game automatically, or, it'll already be there. No matter the time though, the update itself is now live – so you can go and update your computer/Apple TV/phone/whatever now, so that you're ready to roll if it hasn't quite gone live yet.
To begin, most importantly, here's a gallery of shots I took during my ride. Sure, they aren't as fancy as the official Zwift PR ones, but realistically it's very unlikely you'd have the graphics card to pull those off. So, this is a more realistic take on things using a reasonably good computer but nothing too crazy.
On the routes front, there are a variety of routes, most topping out at about 15KM, and with only minimal elevation gain at about 100m of ascent. Here's a simple gallery of all the cycling ones:
And then here are the running ones, which are just a smaller subset of the cycling ones listed above. There are no running only paths at this point (though, as I show in the video – I suspect that might be in the works, based on some paths I saw):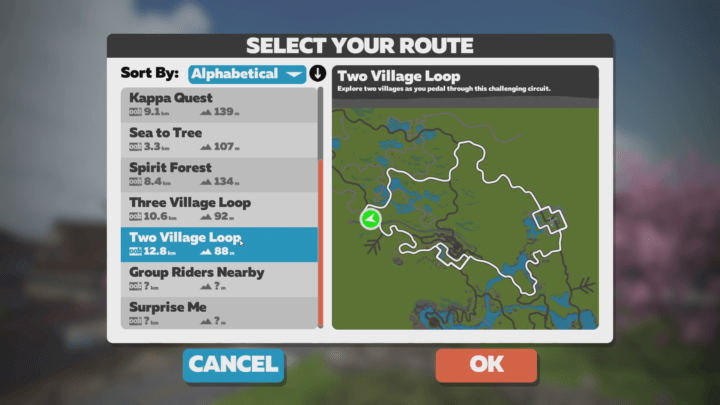 And don't forget, in the video I talk through plenty as I'm riding along, as well as some longer thoughts on what Zwift is doing here.
With that, go forth and update, and see ya out there!